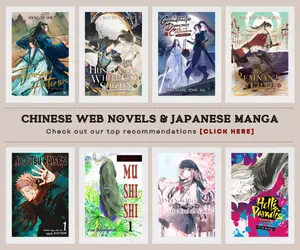 The award-winning novel The Three-Body Problem by Liu Cixin had been adapted into a donghua and was released on December 3, 2022 on Bilibili. It promises to bring Chinese 3D animation to a new height with its ambitious plot and truly interesting story which I am confident many sci-fi fans will surely enjoy.
I must say that The Three-Body Problem is the epitome of a science fiction story in Chinese animation and it will surely give the donghua genre a new face to many viewers. And hopefully, drive more fans to watch Chinese sci-fi donghua in the future.
The Three-Body Problem is a story that involves aliens, virtual reality, heavy drama, the turmoil of being a human, and all the conflicting thoughts and perspective we have on humanity as a race. The donghua follows the exciting and thriller search for the truth and human advancement as a greater threat to humanity had been invited to Earth, and in the imminent war against an advanced alien specie, humans had to find ways or cling to a miracle for survival.
In line with this, we have prepared a list of our top recommended donghua or anime like The Three-Body Problem that viewers might want to check or discover next.
Let me start this list with a donghua that features humanity against alien species. Foreordination or also known as the Heart of the Galaxy is a story where humanity had been capable of doing space exploration and creating a space colony. When an alien species attack one of these colonies, a battle for survival has ensued giving the viewers a thrilling and horrific experience that we often don't get when watching Chinese animation.
Yurei Deco
Next on the list is a Japanese anime from Science SARU called Yurei Deco which features a virtual reality. We follow the characters in augmented reality and share a similar pattern of investigative and mystery-solving shenanigans like The Three-Body Problem, albeit the problem they're trying to solve is not on the same scale.
Ling Long: Incarnation
Here comes another Chinese sci-fi anime called Spirit Cage: Incarnation. It is set in a post-apocalyptic world where humanity had seemingly been extinct and cannot live on the Earth's surface because of the danger that lurks in there. Now, a group of survivors lived in a flying fortress called Lighthouse which used to be a prison, a system of separating people by their genetic capabilities had been implemented, thus presenting a story where humanity is at another crossroads, whether the survivors are heading towards salvation or total annihilation.
Related Post: 10 Donghua & Anime Like Ling Long: Incarnation (Spirit Cage)
Garakowa -Restore the World-
This movie is another anime with virtual reality as its common denominator with The Three-Body Problem. This is also more like a mystery story as the story had been set in a virtual world where the MCs have to fight the attacking viruses, but suddenly, the emergence of an unknown girl brought insurmountable challenges for them.
Knights on Debris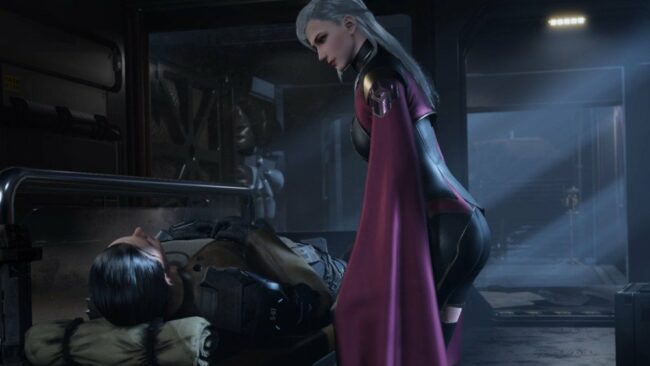 Another donghua where humanity has to fight against aliens. While The Three-Body Problem is trying to solve the problem of the invading alien race and a faction is trying to negotiate with them, the story is quite far from the full-scale war that Knights on Debris had already presented.
Accel World Movie: Infinite Burst
Here comes another anime film with virtual reality as its major setting and follows the story of online players and the incident that happened inside the game they're playing. They have to fight a powerful being that had been living in the blue nowhere since the beginning.
Get a Copy of the Anime: Accel World: Infinite Burst (BD)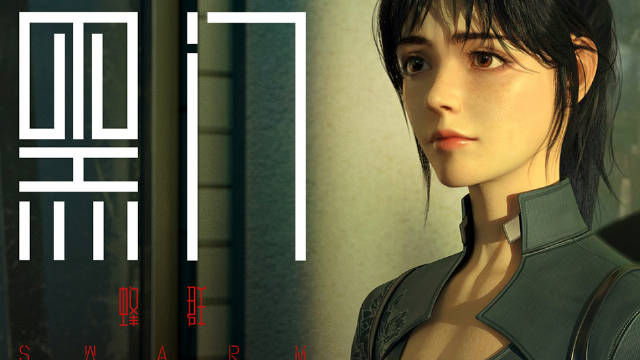 If The Three-Body Problem features humanity at the brink of either another evolution or destruction, this sci-fi donghua from Studio CHOSEN and Bilibili is presenting quite a similar plot but on another and different scale. If The Three-Body Problem is the quest for human advancement and survival against external forces, Black Gate: Swarm goes deep internally as it tackles a universe found within the human brain.
.hack//Legend Of The Twilight
The .hack// had always been a pioneer in augmented reality plots in Japanese animation, hence, here is another series for fans of virtual reality. This is another anime where the thin line between what's real and what's not had been blurred, and our MC has to find ways to deal with the unlikely circumstances he found himself in.
The Infinitors
A new donghua from Bilibili that tries to play with the viewer's mind with its mystery and thrilling nature. The Infinitors is a story that tests humanity and its core, as it delves to question the meaning of life and what it really means to live. This is another story that tackles the survival and evolution of the human race, just like The Three-Body Problem.
A South Korean animation from 1983, Savior of the Earth is just like any old-school animation we had. This is a story when humanity is in danger because of an evil scientist who invented powerful computers and put the world at risk. Now, a group of scientists and experts has to fight him and their battleground is no other than the virtual space inside a computer.
Last Updated on December 14, 2022 by Yu Alexius