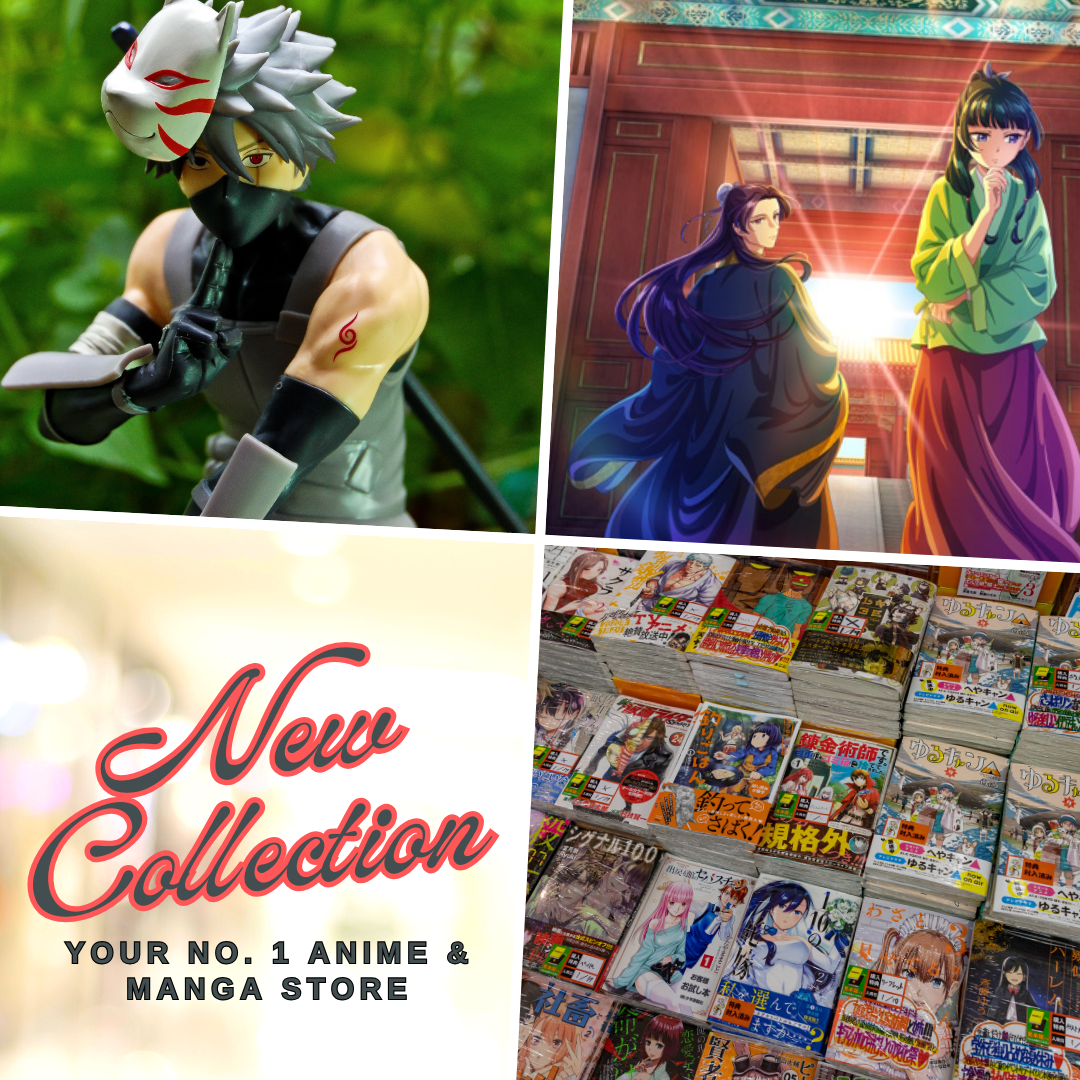 Who would ever expect that China could produce a daring and ambitious animated project in the existence of Ling Long: Incarnation, or also known as Spirit Cage, an original action and sci-fi drama with elements of horror and suspense all put together. This donghua is giving a lot of similar vibes to big films out there such as Avatar, Star Trek, Star Wars, and even the Alien franchise. A story set in a dystopian world and it seems that anarchy and chaos rule over the world, the human race has to deal with the aftermath of a global catastrophe, and what emerges after that tragedy is an unknown lifeform that threatens the old masters of this world.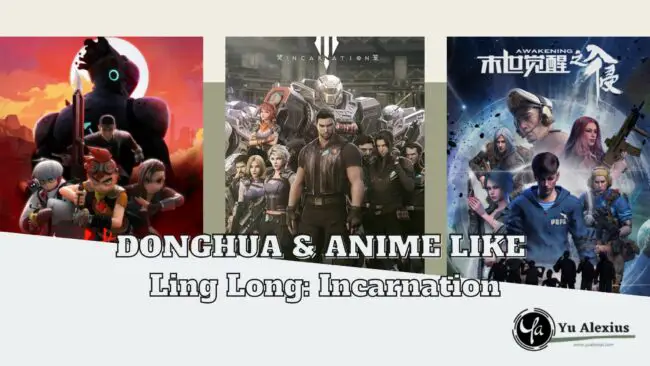 Alright, let's not dive deeper into the story of Ling Long: Incarnation, I know you guys have come here looking for similar donghua or Chinese anime, looking for a list of recommendations to further satiate your craving for an exciting adventure with dark themes and a whole lot of references to various principles, beliefs, and traditions from all over the world, making Ling Long: Incarnation an adventure filled with so much drama and conspiracy. This is a story of a quest for survival.
Synopsis: In the not-too-distant future, the human world has long been overpopulated. Humanity marched to the stars in search of a new home, and just as this was going on, the moon's alignment caused massive earthquakes to ripple across the world, lasting several decades. Humanity was demolished. When the land finally recovered, humanity reemerged to face this strange yet familiar world. Will we, who once lorded over this domain, still remain the masters of this world?
In line with this, we have prepared a list of donghua and anime like Ling Long: Incarnation that I believed many viewers of the series might also find interesting.
10 Chinese Anime Like Ling Long: Incarnation
Hong Huang (R.E.D.)
This is a new donghua that bilibili has released last July and had been animated by Maten Animation. With a 15-minute length per episode, Hong Huang has the same premise as Ling Long: Incarnation. The series is also known as AURORA, or Rescue Eternal Desert.
After a disaster destroyed the planet, Jiu led a group of armed escorts and traveled around the red wasteland to find the method to heal the planet.

Source: Anilist
Chang Jian Feng Yun (Long Sword)
Long Sword is a donghua from Xuni Pictures and had been produced by bilibili and Sparkly Key Animation. It is an original story and was released on January 22, 2021.
Environmental degradation has led to natural catastrophes, and the original world order has fallen into chaos. When He Jiang was young, he followed his father He Changfeng to drive a truck in New Nisac City to make a living. The Toho refugees survived under the pressure of the Youren terrorist organization. Unbearable, she decided to lead the Toho brothers such as Qiao Qi, Liu Zhan, and so on. Struggling to resist.

Source: bilibili, auto-translated
Beng Huai Xing He (Galaxy Devastator)
Don't get overwhelmed by its English Title, Benghuai Xing He is an interesting action and sci-fi donghua that highlights mecha fights and alike. Released in 2019, this donghua features an explosive journey that deals with galactic escapades and adventure.
With the beginning of the interstellar colonization era, mankind finally spread the core values ​​of civilization into the vast galaxy. The battleship cannon that smashed the planet ignited a fire of positive energy for the dark and cold universe. Within the range of the cannon, there are truths everywhere, and the wonderful adventure story begins here.

Source: Tencent, auto-translated
Don't Cry
Here's a movie that focuses on the fragile relationships that humans and AI had shared. Don't Cry features a nerve-wracking and emotionally thrilling adventure of adrenaline rush and raising questions about the existence of artificial intelligence.
In this era, AI has come to power. Birthing limits were implemented in order to manage the AI population that has grown too much. Although AI's threatening, illegal birth laws are no end to mankind's desire. The parents and children would be killed if exposed by the government. The couple is heading the port toward the resistance force called the 'Human Tribe' to save the children. AI was approaching behind them.

Source: Tomovies Official Site
Asylum Session
This is a sci-fi anime film from Comix Wave and Sentai Filmworks that highlights the quest for finding purpose and protecting their haven, the Asylum, a place that houses gifted young individuals.
In a bleak and distant future, the last hope of tomorrow's dreamers is a place they call the Asylum. When her father forbids her from becoming an artist, Hiyoko runs off to a tent city set up in an abandoned stadium called The Asylum. She meets other gifted youth there, and she finds herself and her purpose. But when profiteering officials and police plot to tear the Asylum down, they use art and culture to win the hearts of the people in a festival they call the Asylum Session.

Source: Sentai Filmworks
Jueming Xiangying (Deadly Response)
Hot and gorgeous female AI is the main attraction of this donghua and no, you're not staring at the ladies of Chalie's Angels but the MC of Deadly Response. They combat criminals and terrorists to secure the peace of the world, but will human society have to rely upon that much on artificial intelligence?
The story tells that in the next 30 years, artificial intelligent people will be widely used in human society. For their own safety, human beings have established East and West Intelligent Islands. A mysterious team composed of intelligent Ji, in order to maintain human security and world peace, repeatedly combat the criminal acts and terrorist attacks of abnormal intelligent people.

Source: Tencent, auto-translated
Harmony
This anime film is telling us that utopia can be an addicting and deadly poison. It brings the danger of relying upon AI on the surface and how humanity's quest for perfection can sometimes lead to its very own destruction.
In the future, utopia has finally been achieved thanks to medical nanotechnology and a powerful ethic of social welfare and mutual consideration. This utopia isn't perfect, and three young girls stand up to totalitarian kindness and super-medicine by attempting suicide via starvation. It doesn't work, but one of the girls—Tuan Kirie—grows up to be a member of the World Health Organization. As a crisis threatens the harmony of the new world, Tuan rediscovers another member of her suicide pact, and together they must help save the planet…from itself.

Source: Viz Media
Human Lost
An anime film that features the popular novel of Osamu Dazai, No Longer Human. This is a journey of setting society free from the danger of rapid modernization, a revolution that has made humanity overcome death. But discoveries like this always come with a price and the main character of Human Lost embark on a journey to discover the truth and the conspiracy that lies within the walls built by the society's elites.
The year is 2036. A revolution in medical treatment has conquered death by means of internal nanomachines and the "Shell System", yet only the richest can afford to partake. Yozo Oba isn't the richest. Troubled by strange dreams, he flippantly joins his friend's biker gang on an ill-fated incursion to "The Inside", where society's elite lives. This instigates a journey of terrifying discovery that will change Yozo's life forever.
Moshi Juexing (The End of Awakening)
This adventure and sci-fi donghua had been first released in 2018 from Oriental Creative Color and Tencent Penguin Pictures. This is a story that tells us that Modern Technology is the King and the one that governs the world, this is a story where humans and AI are battling against each other for Earth's resources, thus leading a gruesome war for survival.
In the world war, human beings were lost to AI robots and the earth was a wasteland. In order to compete for the earth's resources, humans and AI intelligence have launched a cruel and heroic survival war…

Source: Tencent, auto-translated
Psycho-Pass
What will you do if everything in society had been dictated and pre-set by a system? Will it feels like living your life or just becoming a puppet controlled by an unknown system? Psycho-Pass is one of the best anime out there that deals with humanity's quest for perfection and peach but eventually becoming a tool of the system they created. This psychological and sci-fi anime delivers plenty of action and crime-mystery drama worthy to be called a masterpiece in its respective genre.
Justice, and the enforcement of it, has changed. In the 22nd century, Japan enforces the Sibyl System, an objective means of determining the threat level of each citizen by examining their mental state for signs of criminal intent, known as their Psycho-Pass. Inspectors uphold the law by subjugating, often with lethal force, anyone harboring the slightest ill-will; alongside them are Enforcers, jaded Inspectors that have become latent criminals, granted relative freedom in exchange for carrying out the Inspectors' dirty work. Into this world steps Akane Tsunemori, a young woman with an honest desire to uphold justice. However, as she works alongside veteran Enforcer Shinya Kougami, she soon learns that the Sibyl System's judgments are not as perfect as her fellow Inspectors assume. With everything she has known turned on its head, Akane wrestles with the question of what justice truly is, and whether it can be upheld through the use of a system that may already be corrupt.

Source: MAL Rewrite
Last Updated on September 30, 2022 by Yu Alexius