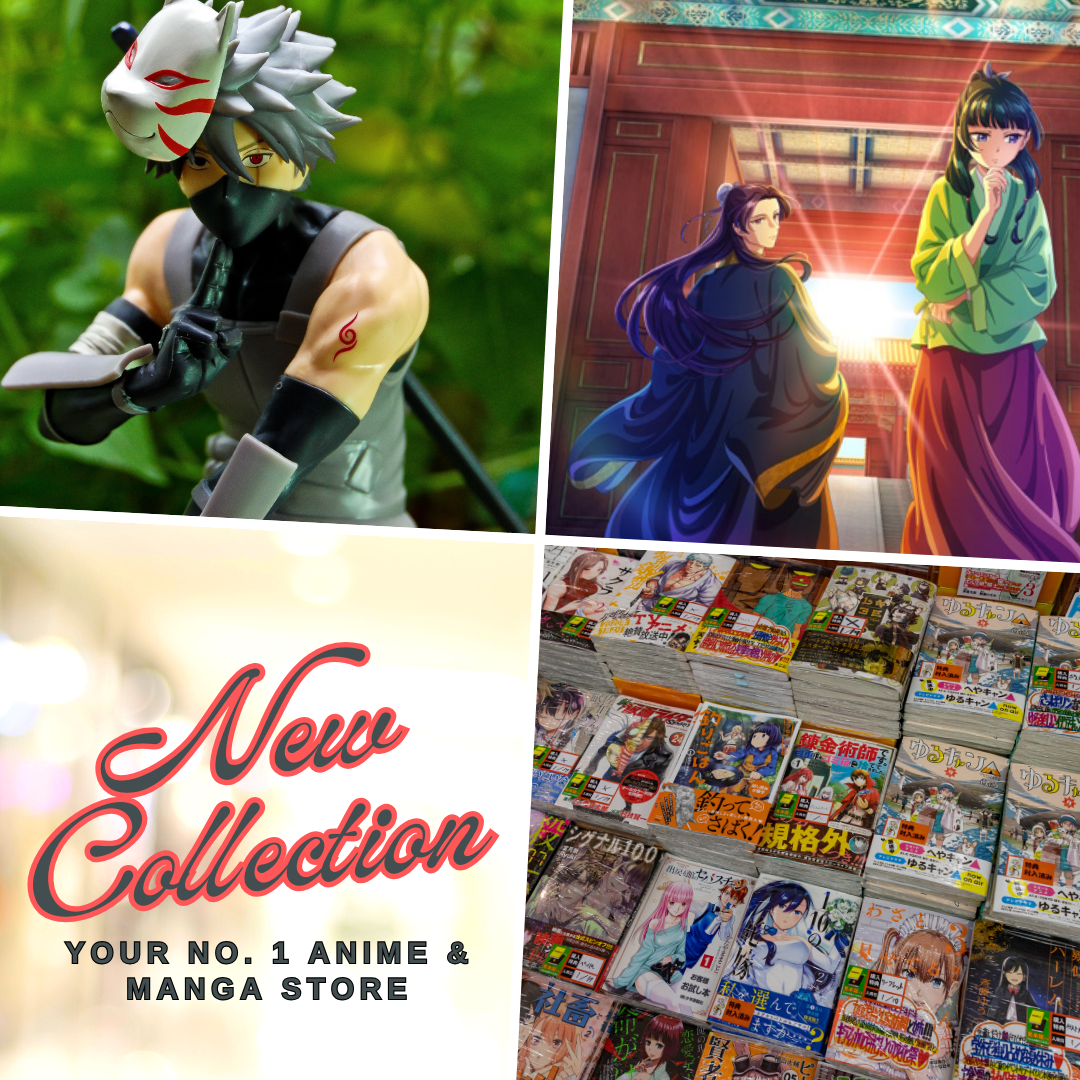 The prequel to The Great Journey of Teenagers (Shaonian Gexing) is finally here and it will make the summer lineup a ride filled with youthful adventure like no other, that's what Shaonian Bai Ma Zui Chun Feng also known as The Young Brewmaster's Adventure promises to deliver this time around while many fans are still waiting for the 3rd season of the main series.
Long before the youthful journey began in the main series of The Great Journey of Teenagers, a story of friendship and adventure has already been set in motion and that is what this prequel is about to tell, a story that took place 20 years prior to the event in the main series is about to unfold.
Shaonian Bai Ma Zui Chun Feng
The donghua adaptation of Shaonian Bai Ma Zui Chun Feng has long been announced and many fans of the main series and the novel have been patiently waiting for this moment to arrive. Now, Shaonian Bai Ma Zui Chun Feng is scheduled to air this summer and will mark the start of a new journey with plenty of action and fantasy antics.
Shaonian Bai Ma Zui Chun Feng is a novel which was written by Zhou Mu Nan, the author of The Great Journey of Teenagers (Song of Adolescence) novel. He also wrote the source material for the Chinese wuxia donghua Word of Honor (Jun You Yun), and the upcoming Legend of Assassin (Anhe Zhuan).
Synopsis
Bai Li Dongjun, the youngest son of the Hou Mansion in Zhenxi, was stubborn since he was a child. He was not good at poems and books, and he also did not like to read the art of war or martial arts, but one thing that he was good at was making wine, because he had an agreement with Ye Yun, a friend who was murdered when he was young, to become a "wine fairy". However, his destiny could not be left to his choice. In the end, he went to the school of Li Chang Sheng, the number one in the world, and began to learn martial arts. And in the process, he got acquainted with Yue Yao and reunited with Ye Yun, who had now been renamed Ye Ding Zhi. Under their influence and encouragement, Bai Li Dongjun began to re-examine his identity and responsibilities. Many years later, Ye Ding Zhi was used by others to launch a war against the Central Plains. And Bai Li Dongjun led a group of heroes to resist. Facing his best friend, Bai Li Dongjun did not back down at this time. He wanted to save the common people as well as his own friend!

Source: Google Translate, Douban
Animation Studio & Release Date
Shaonian Bai Ma Zui Chun Feng donghua's release is scheduled for July 27, 2022; it will air for 20 episodes until November 30, 2022. Hopefully, we'll get updates about Shaonian Gexing Season 3 by then.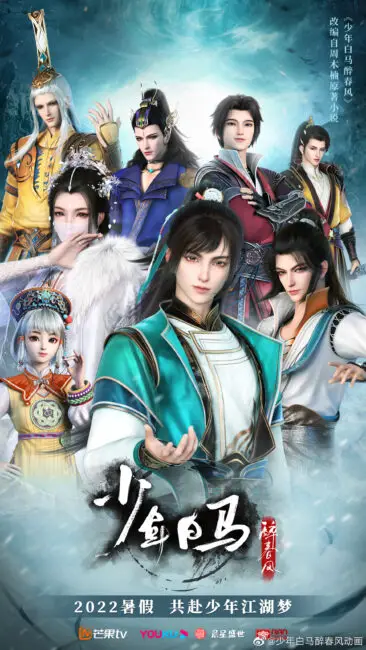 In charge of its production is CG Year, the studio behind Carp Reborn (Yuan Long), and The Great Journey of Teenagers series. Shaonian Bai Ma Zui Chun Feng is one of CG Year's donghua releases this summer of 2022, the other one is the soft BL-adventure story of The Land of Miracles (Shen Lan Qi Yu Wushuang Zhu) which was based on a novel written by Soul Land author Tang Jia San Shao, and is scheduled for release on July 23.
Avid fans of The Juvenile Song series can watch the prequel on its official page on Youku upon its release on July 27 here: Teenage White Horse Drunk Spring Breeze. If you wish to get updates about the donghua, you may also check its official Weibo page directly here: 少年白马醉春风.
Trailer & PVs
Meanwhile, we have here the previously unveiled trailers and promotional videos for the donghua as shown below:
Live-Action
Now, here's a bit of tea! Did you know that Shaonian Bai Ma Zui Chun Feng is also scheduled to get a live-action adaptation? Yes, it has and it stars Wang An Yu, and Neo Hou as the main characters respectively. Both the donghua and live-action adaptations are produced in collaboration with Mango TV.
Last Updated on September 18, 2022 by Yu Alexius