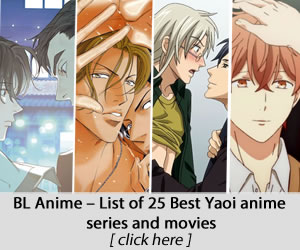 One of Youku's most successful and popular donghua Shaonian Ge Xing Season 2 concluded a few days ago and we are all excited since left us all with huge surprises before it bid farewell and one of them is the fact that Shaonian Ge Xing Season 3 had been officially announced.
The entirety of Shaonian Ge Xing Season 2 which had been divided into 2 cour had been one of the most-watched and recommended series on the Chinese platform Youku where it was played with a volume of over 1 billion.
Shaonian Ge Xing Season 3 (Great Journey of Teenagers)
The 3rd season of the donghua will continue where the story left us off upon the finale of the 2nd season and promises to deliver more action and excitement through the youthful journey filled with adventure and quest for glory.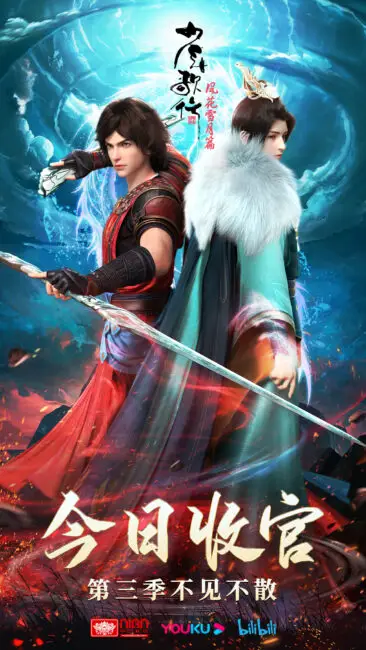 What's amazing is that while we don't have the specifics yet for the Great Journey of Teenagers Season 3 donghua such as its release date, it's great to learn that animation studio CG Year is returning as its production team. Furthermore, we've been treated to a major feast for Shaonian Ge Xing Season 3 through its official key visual which had been revealed right after the 2nd season's 2nd cour has ended.
Shaonian Ge Xing as a donghua had been first released on December 26, 2018, and aired for 26 episodes until June 5, 2019. It was adapted from a Chinese web novel titled Song of Adolescence, a Chinese wuxia story written by author Zhou Mu Nan. In fact, some of his other works had been adapted or already scheduled for donghua adaptation such as Word of Honor (Jun You Yun) which premiered last April 21, 2022, and the upcoming Anhe Zhuan.
Synopsis
After Master Wangyou of Hanshui Temple sat down, a mysterious golden coffin entered the WTO, setting off disputes in the rivers and lakes. The forces of all parties are tit-for-tat, and Lei Wujie, Xiao Se, Tang Lian, Sikong Qianluo, Tiannurui, etc. have been involved in the dispute one after another. A story about the golden coffin is about to be staged. Ride the horse in the rivers and lakes dream, lean on the sword and sing. The secret of the golden coffin gradually emerges…

Source: Bilibili
The action-adventure and fantasy donghua was followed by the 2nd season which was divided into 2. The first cour, Shaonian Ge Xing: Feng Hua Xue Yue Pian premiered on July 28, 2021. It was then followed by the 2nd cour with the same subtitle on January 27, 2022, which concluded on May 4, 2022. Thus, leading to the announcement of Shaonian Ge Xing Season 3 (Great Journey of Teenagers 3).
The donghua features a wide cast of Chinese voice talents such as Boheng Zhang who portrayed one of the main characters Lei Wujie and Yi Zhao who portrayed the other one, Se Xiao. While some of them got to voice multiple characters too. Some more familiar voice actors in the list include Ajie, Jing Yang, Chao Wei, Lei Yao, Jun Chu, Quecheng Zhu, and Sijia Qi.
The donghua was also known by other titles such as The Juvenile Song, and Youths and Golden Coffin.
Shaonian Ge Xing TV Drama Adaptation
During the finale of Shaonian Ge Xing Season 2 Part 2, it was also further announced that the production committee behind the whole series is also brewing a TV drama adaptation of the novel which had already been in the production stage. Fans who prefer to watch live-action drama must definitely not miss checking this one out once it is out.
Shao Nian Bai Ma Zui Chun Feng (Prequel) Donghua
Further down the list of the announcement is the confirmation of Shaonian Bai Ma Zui Chun Feng, the prequel of Shao Nian Ge Xing which took place 20 years prior to the start of the story in the main series. Studio CG Year is also handling its production while serving as its producers are Youku and Mango TV. No official announcement has been made concerning its release date aside from the fact that is scheduled this 2022.
Alright, no matter which one will be released first, be it the prequel series, the TV Drama adaptation, or the Shao Nian Ge Xing Season 3; we're definitely getting some more action and story set in Jianghu and we have to watch out for that. After all, The Great Journey of Teenagers is one of the best Chinese wuxia anime we had in years.
Last Updated on November 9, 2022 by Yu Alexius