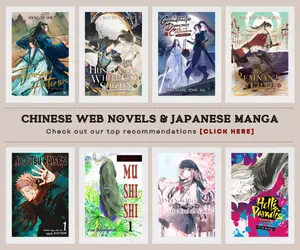 One of our favorite 3D donghua from CG Year animation is coming back this July 28 for its sequel. Great Journey of Teenagers Season 2 is one of the most hyped Chinese anime lineups from bilibili this July 2021 and will continue where the story had left us when its 1st season has ended.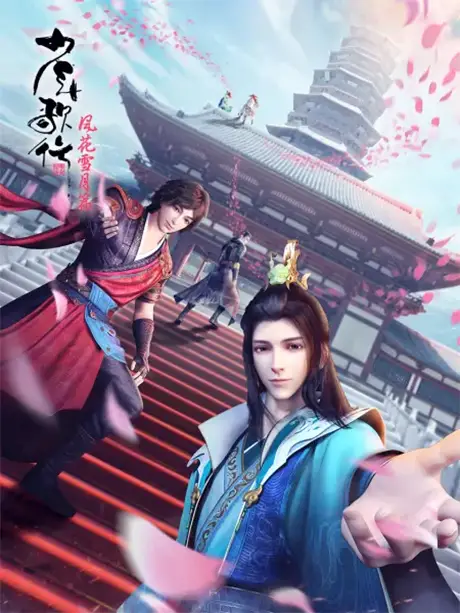 Great Journey of Teenagers Season 2 Overview
The series back with the official title of Shaonian Ge Xing: Feng Hua Xue Yue Pian. The Chinese anime was adapted from a novel which was titled Song of Adolescence (Shao Nian Ge Xing) by author Zhou Nan Wood and was published by 8kana.
The first season of the donghua premiered in 2018 until 2019 and run for a total of 26 episodes. Its story was described as follows:
Synopsis
A broken prince, a shadowy scheme, all that amidst a bloody fight for a throne wrongly succeeded. Join a group of youngsters as they take their first steps into the martial world, toward the grandest adventure of their lives. It all begins in a certain inn, set against verdant mountains and facing a scenic lake. [
The Great Journey of Teenagers Season 2 was first announced by bilibili as part of their Chinese anime lineup for 2020, however, it was delayed and was considered as part of their leftover series and rescheduled for release in 2021.
Animation Studio and Release Date
CG Year returns to animate the donghua while the Great Journey of Teenagers Season 2 is scheduled for release on July 28 on bilibili. It is one of several series by bilibili premiering this month which includes Dinghai Fusheng Records, The Black and White Warriors, Carp Reborn, Fairies Albums, Salted Fish, and AURORA to name a few.
Related Post: Studio CG Year's Carp Reborn Season 3 has been unveiled by bilibili
Trailers & Promotional Videos
Here are the available trailers and PVs that we have had so far for the series as shown below.
Where to Watch the Great Journey of Teenagers Season 2?
Now, here's the question that truly matters and I believe many of us are asking this. Where can we watch the series upon its return on the 28th of July?
The answer is simple, you can directly watch it on their official outlets on bilibili on this page: 少年歌行 风花雪月篇
You may also check bilibili's international site and YouTube Channel as shown below:
Bilibili International
Anime Made by Bilibili (YouTube)
Furthermore, several fansub groups will surely add the series to their archives, among the most popular of these fansubs that you can simply search on Google are Mundo Donghua, izfanmade, Kurina Official, and AnixLife.
Of course, bilibili are working and expanding their reach to make their series available to many viewers both locally and globally, so hopefully, we'll have more Chinese anime available for legal streaming and distribution shortly. Nevertheless, don't forget to mark your calendar for the Great Journey of Teenagers Season 2 premiere this week.
Last Updated on November 8, 2022 by Yu Alexius