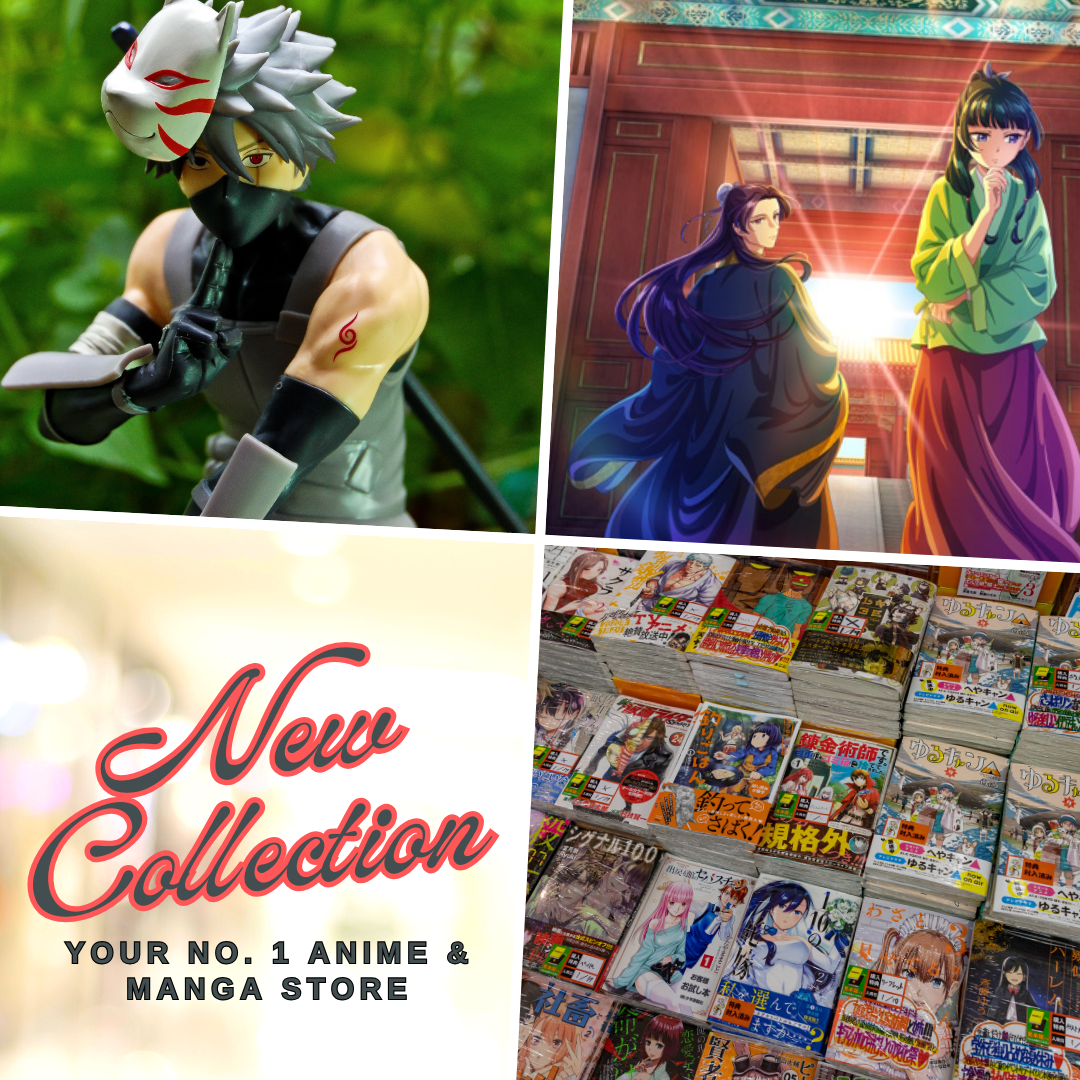 A new Chinese action anime called Jun You Yun or titled in English as Word of Honor is up for the challenge of bringing astonishing fights and visual aesthetics to donghua viewers this 2022. Jun You Yun is one of Bilibili's Chinese anime lineup this year and promises an exciting adventure set in a fantasy world with plenty of martial arts as one of its selling points.
Jun You Yun Donghua Overview
I am seriously hyped for this, so let's take a quick look at Jun You Yun (Word of Honor) as a story and what should we expect from it. The upcoming donghua is adapted from a novel written by Zhou Mu Nan, the author of the Great Journey of Teenagers (Shaonian Ge Xing) which was one of the best martial arts donghua in recent years.
The Great Journey of Teenagers or also known as Juvenile Song or Song of Adolescence had been well-received by many viewers of Chinese animation, it's been one of YOUKU's most-watched series since 2019.
The story of Jun You Yun follows a similar route through its youthful journey and adventure. It also shares a lot of similar vibes to established wuxia or martial arts donghua like Song of the Broadsword (Zhen Dao Ge), Storm Rider: Clash of the Evils, and the recently released Legend of Shu.
Synopsis
Four teenagers who left the school and entered the arena for the first time went through all kinds of difficulties and dangers in order to find the truth, unravel the mystery of their life experiences, and become a gentleman. They value the way of a gentleman, and demonstrate the chivalry of "using their own strength to make the world fair". A strange book, a grudge, a belief, a legend.

Source: Bilibili, translate
Animation Studio & Release Date
Jun You Yun is scheduled for release on April 21, 2022. It is one of the many donghua by Bilibili coming this spring along with Face on Lie, You're a Genius, and the continuing series of Busted! Darklord. Season 2 which are all scheduled to premiere this April.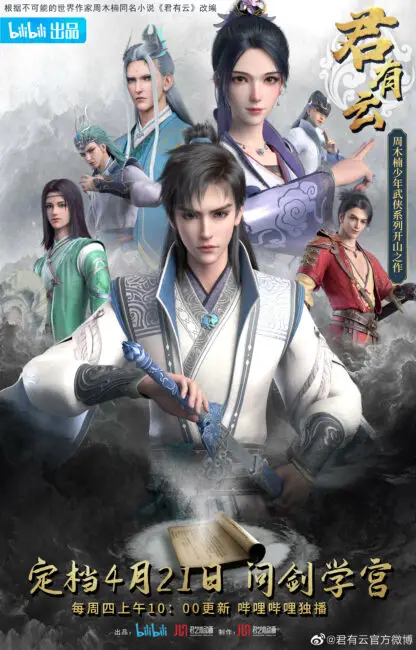 The production team behind Jun You Yun is led by Passion Paint Animation, a relatively new studio but has some big titles under its belt which is soon to be released such as Blader Soul (Bu Xing Si: Yuanqi), The First Order (from the author of Da Wang Rao Ming), and Legend of Assassin (which is also written by Zhou Mu Nan).
Trailer & PVs
Here are some of the previously revealed promotional videos and teaser trailer for the upcoming donghua:
Opening Theme: Jun You Yun (Word of Honor)
Cast & Staff
We have some familiar names in the list of voice actors for Jun You Yun donghua's adaptation such as the following:
Zhang Fuzheng as Su Baiyi
Tang Xiaoxi as Nangong Xier
Cai Jie as Feng Zuojun
Tengxin as Bai Jilie
Wei Chao as Xie Kanhua and Ya Wu
Li Lanling as Xue Yuling
Characters' Posters
For those who didn't know, Zhang Fuzheng previously voiced the characters of Mo Fan from The King's Avatar and Yi Song from Spicy Girl. While Xiaoxi Tang also lends her voice to the character of the Green Snake in the 2019's film White Snake: Origin and in its 2021 sequel.
Zhou Mu Nan is credited for the original story of Jun You Yun among the list of staff for the donghua while Yan Tang is helming the project as the director with Yang Gao and Hongyu Chen in charge of the script. Xiaoxi Tang is serving as the ADR director for the donghua.
Where to Watch Jun You Yun?
The donghua will be released on April 21 and fans can watch it through its official page on Bilibili here: 君有云. You may also check its Weibo page for official updates and be the first to learn about newly released promotional videos and key posters here: 君有云官方微博.
Related Post: Is there Jun You Yun Season 2 (Word of Honor) Donghua?
Last Updated on February 27, 2023 by Yu Alexius