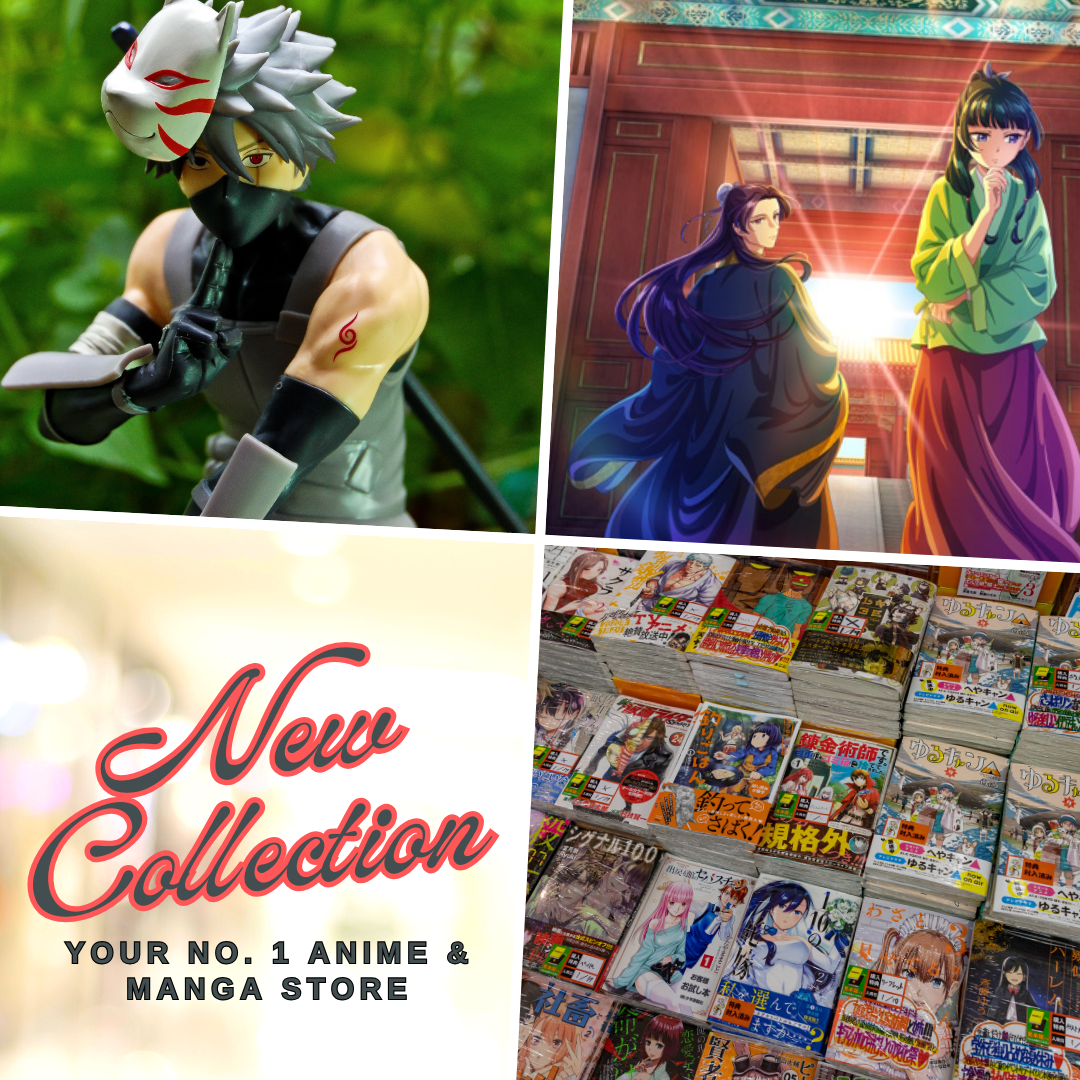 Hey guys, it's your Yu-senpai again and it's been a while since the last time I had posted about places where you can watch Chinese anime online I am sure that many of you are still searching for an amazing way to do it since let's admit it, the source for donghua streaming services is rare, much more if it is legal.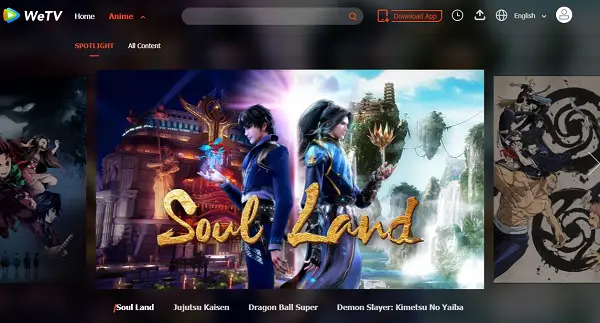 So I ended up thinking about sharing with you guys an amazing app and website to watch Chinese animation, especially those from Tencent. I am talking about WeTV.
WeTV Overview
WeTV is the outlet of Tencent for its viewers outside of China where they streamed most of their works including Chinese TV drama, Japanese animation, and Chinese anime. Aside from their works, WeTV also licensed several titles that were not produced by Tencent.
The platform was first launched in 2018 and is the international version of Tencent Video, the biggest Chinese video streaming website in China. WeTV is also available in various Asian countries, particularly in Southeast Asia where it also streams locally made series and movies including those from Thailand, Vietnam, Malaysia, and the Philippines.
This only means that whenever we watch Chinese anime on WeTV, we are in some way helping the people who are working behind our favorite donghua. WeTV is a legal Chinese anime streaming service provider, thus, you can be sure that you are on the right track and the safe side.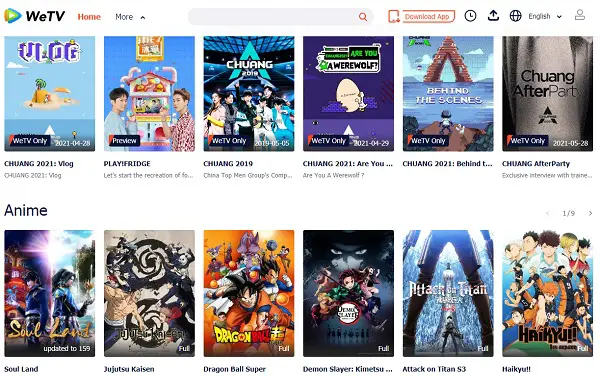 WeTV App & Website
There are ways to watch Chinese anime on WeTV, you can either use their APP or directly visit their website through your desktop via wetv.vip/en.
The website offers a user-friendly interface and offers options to the viewers with easy navigational menus to search for the series that you are looking for. Although, the majority of the series that you can find there are Chinese and Korean drama.
If you scroll further down the website, you'll see some more options, there's also the special section for ANIME, you just have to click the link and it'll direct you to a page dedicated to anime only on their platform.
As a Filipino, I am even surprised that they had Tagalog subtitles available for their Chinese drama for the viewers from the Philippines.
If you are using your smartphone to browse through their website, you will be prompt to download the WeTV app instead of on the play store. The app also has the same features as the website, albeit it just has a different user interface, one which is more mobile-friendly.
Is it free to watch Chinese anime on WeTV?
It is free to download WeTV, and you can browse freely through the app. However, just like other apps like Netflix, it has some limitations and thus, requires the viewers to subscribe to their VIP account.
WeTV VIP Account
So, what are the perks of subscribing to WeTV's VIP account?
First, you'll get access to a wider range of options and series to watch, especially on their originals (series produced by Tencent, which includes the majority of Chinese anime). VIP users can have also early access to their favorite series. For fans of Chinese anime, VIP users can watch the series in advance, ahead of the scheduled release date. They can also get more than 2 episodes (depending on the series) ahead of the schedule.
However, I tried using WeTV for free on the desktop on some occasions. I was able to watch some of my favorite Chinese anime and drama in HD there although, it took me quite a while since I can only watch limited episodes at a given amount of time. But if you're patient, this is also an option for you.
Chinese Anime That You Can Watch on WeTV with English Sub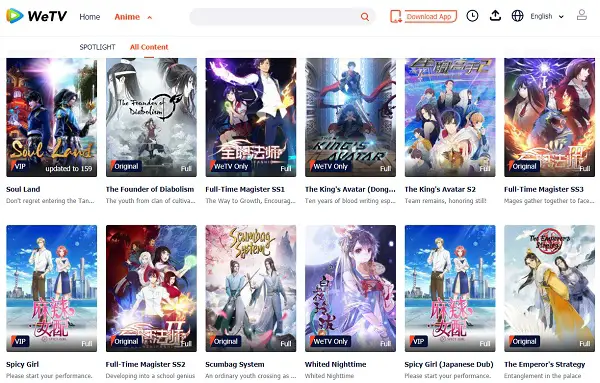 Alright, so let's take a look at which Chinese anime are available on WeTV. Here's what I had found from their archives via: https://wetv.vip/en/channel/anime
They also had other anime such as Dragon Ball Super, Attack on Titan, Demon Slayer, Haikyuu!!, My Hero Academia, and Jujutsu Kaisen.
Alright, so I hope that I was able to give you another option on where you can watch Chinese anime with English subs online. I know the options from WeTV are still quite limited, but knowing Tencent, they'll add some more of their works to the website in the near future.
However, are you guys using WeTV already? What are your opinions and experience about it so far? Let us know by leaving a comment below, Next time, I'll make another post similar to this that we shall discuss iq.com, it is iQIYI's international version for their viewers outside of China.
You might also like:
Last Updated on November 8, 2022 by Yu Alexius