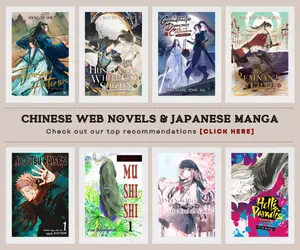 After so many stops and delays, The Island of Siliang or Juan Siliang is finally releasing this 2021 and we just can't restraint our excitement knowing that we'd been hyped for this Chinese anime and we even listed it before as one of our most anticipated donghua of 2020. However, it left us anxious as the year ends and it didn't air. Thankfully, it's finally here, The Island of Siliang release date is scheduled this summer, and many fans of donghua, especially those who enjoyed the 3D format of Chinese animation should not miss watching this one. In fact, Tencent had already unveiled that The Island of Siliang is returning for season 2.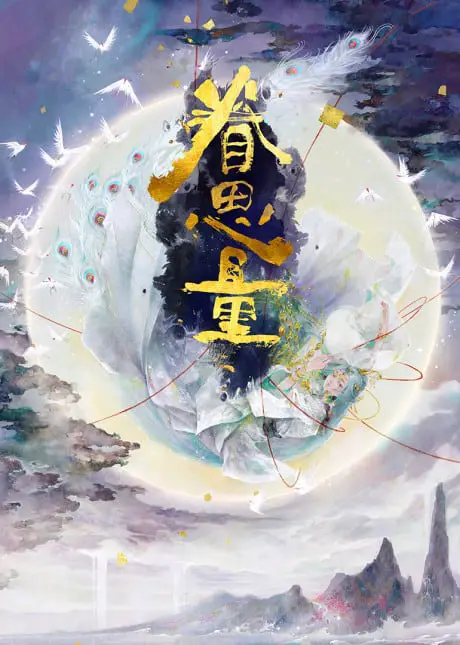 In this post, I will be sharing a brief overview of The Island of Siliang. What are the details that Chinese anime fans should learn about it including its production team, staff, concept, characters and promotional videos, and its release date? So, let's start first with a short introduction about the series and answer the question that matters to many of us, when is the release date of The Island of Siliang?
The Island of Siliang Overview
Formerly known as the Deity Introspection, Juan Siliang (The Island of Siliang) is a beautifully animated 3D donghua, and the first thing that you'll notice from it is how gorgeous the character designs are and how realistic and lively their movements are.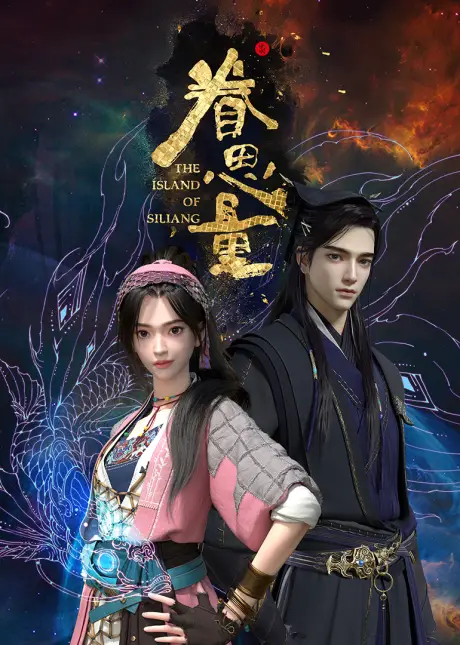 Back in 2019, we've been treated to several promotional videos from the donghua which was known as the Deity Introspection at that time. Particularly, it featured a beautiful girl inside a somehow like a birdcage setting and that's where I've known the series.
The Island of Siliang will involve a fusion of fantasy and xinxia in its story, with romance and comedy that suits both Chinese and non-Chinese viewers. In a previously released detail about the series, The Island of Siliang is slated to have 15 episodes for its first season and will run for 15 minutes per episode.
The project is headed by Zhao Yuqing (Amy Zhao) as the director, writer, and art director while taking charge of the dubbing is Jiang Guangtao.
Synopsis
The Island of Siliang is about a stubborn girl who had a tumultuous and complicated love story and aspires to be a martial artist, and she's living on a mysterious island.
Animation Studio & Release Date
The Island of Siliang is a core project of the Year Young Culture Animation Studio and is scheduled for release on June 14, 2021, on Tencent.
Characters Posters
The Weibo account for The Island of Siliang had gradually posted the characters' visuals for the series to get up familiarize them and see the original character artworks, I must say that the animation team did a great job doing the character designs for the donghua as shown below.
Characters & Voice Actor
Here we have the voice actors for the following characters from the donghua, the list includes some familiar names such as Jiang Guangtao who voiced Xie Lian from Heaven Official's Blessing and Tu Xiongfei who also came from Heaven Official's Blessing as Pei Meng.
Tu Li (Duan Yixuan)
Jing Xuan (Tu Xiongfei)
Xiao Ji (Jiang Guangtao)
Feng Mian (Xiaoqian Wang)
Xu Lingxi (Zhou Tong)
Xu Ling Long (He Guannan)
Cheng Wei (Zhao Ling)
Cheng Xuan (Liang Yafeng)
Cheng Ran (Hu Zhengjuan)
Shang Zhen (Bao Mu Zhong Yang)
Cheng Rong(Lu Xiaoqian)
Cheng Zhou (Zhao Mingzhou)
Xu Yan (Lu Qiannan)
Xu Yin (Wen Sen)
Xu Mohai (Zhang Xin)
Trailers & PVs
There are various trailers and promotional videos which had been released for The Island of Siliang albeit, it's more random especially during the early stages of its production, and here are some of them that fans should check out first before watching the donghua to get a glimpse of it.
Where to watch The Island of Siliang?
Alright, after learning the release date, the next question that we all shared is where can we watch The Island of Siliang? Viewers can watch it on Tencent at this link: 眷思量.
You may also check its official Weibo page here: 眷思量 for more updates. While I believe that other anime streaming sites and fansub groups will share a copy of it on their respective sites or YouTube channels. You can check our post: How to Watch Chinese Anime Online? to check which group or sites you can go to watch it.
© Year Young Culture | Tencent Penguin Pictures
Last Updated on November 8, 2022 by Yu Alexius