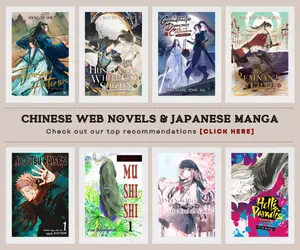 This is a bit late than my usual post for the Chinese anime schedule that I started publishing in April, but here we have the donghua releases that are set for June 2021. We only had few titles in the lineup so far but we shall update this post with more upcoming donghua releases being announced soon.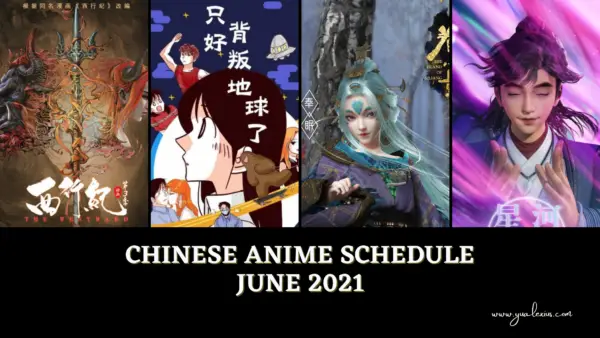 Nevertheless, June 2021 doesn't come short with Chinese animation as there's plenty of donghua that was released several months ago still airing this month. That's what makes Chinese anime an exciting ride, they are not bounded by the usual 12 or 24 episodes per season albeit, that setup still does exist for donghua. However, this June we had Chinese anime still airing that are originally released from March and April, and even those from last year. Among the donghua that still airing until this month is Battle Through the Heavens Season 4, Lord of the Universe Season 3, Legend of Exorcism, LINK CLICK, and Star Martial God Technique.
So, here what we had are the Chinese anime that are releasing this June 2021. Without further ado, let's start the list as follows:
Chinese Anime Schedule: June 2021
The Westward Season 3
Xixing Ji 3 | The Westward comes with such a huge impact and bringing in so many intense fight scenes, so much for the delight of shounen fans and its long-time followers. The Westward Season 3 continues where it left off from its previous season and it premiered on June 3, 2021, on Tencent. The donghua is currently scheduled for 20 episodes with 20 minutes in length each. BYMENT studio return to animated The Westward Season.
Related Post: The Westward is getting special episodes and 4th season for Tencent 2022 lineup
Supreme Galaxy
Xinghe Zhizun | Another cultivation donghua to watch out for is here from YOUKU. Supreme Galaxy follows the same cliche as many of the Chinese 3D anime we had recently, however, it sure is another flavor to savor and another option to check out for donghua fans. Supreme Galaxy release date had been scheduled on June 10, 2021, for 45 episodes and 7 minutes in length each. The donghua is another project added to the lineup from works animated by Ruo Hong Culture.
No Choice But to Betray Earth!
Zhihao Beipan Diqiule | So, we already had a donghua from Tencent and YOUKU, now, next on our list is from iQIYI. No Choice But to Betray Earth is a romance-comedy donghua that was first revealed as part of the iQIYI Chinese anime lineup for 2021 and 2022 last month. No Choice But to Betray Earth will follow the story of an ordinary girl who will be courted by an alien to win her heart and gain her help to destroy Earth. Now, that sounds hilarious and exciting. Will she give up on Earth and fall in love with the alien? That's the story that we should look forward to from the series. The story might be quite familiar to you since it was already adapted into a live-action drama series a few years ago. No Choice But to Betray Earth premiered last June 11, 2021.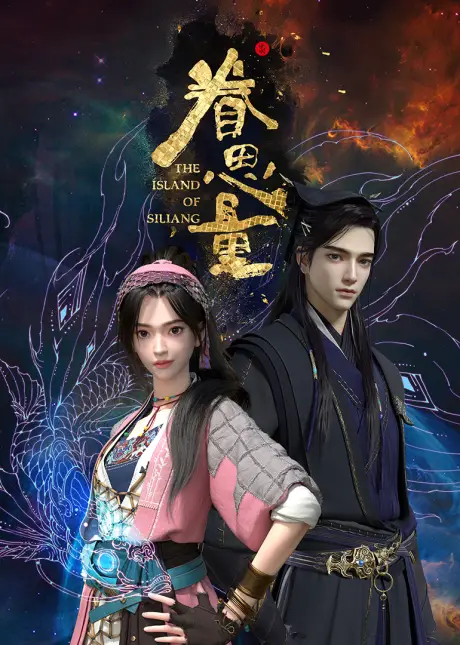 The Island of Siliang
Juan Siliang | The thrilling and action-packed story of The Island of Siliang is the one that I am truly excited about from the Chinese anime that is scheduled for release this June 2021. It's been in the making for 3 years since 2018, and it will follow the story of people who are trapped in the mysterious island of Siliang where immortals, descendants of the gods reside. On the surface, the island looks like a perfect and gorgeous place but to some of its denizens, it is a prison they want to run from. This is a 3D donghua that boasts a gorgeous and elaborate character design, well-choreograph fight scenes, and beautiful animation and graphics. While it has martial arts and a bit of xinxia, it is quite different from the usual Chinese cultivation anime that we had nowadays. The closest I could compare to its aesthetic and uniqueness is Wings of the World, albeit The Island of Siliang looks more promising. It's directed and written by Amy Zhao Yuqing, the first female donghua director I've known. It's animated by Year Young Culture and part of Tencent's Chinese anime lineup for 2021 and was scheduled for release on June 14.
Related Post: The Island of Siliang Season 2 had been announced by Tencent
So far, these are all the confirmed Chinese anime releases for June 2021. If you wish to learn our previous post on the Chinese anime schedule, you might want to check our post for April and May here:
For more news and updates about Chinese animation and recommendations, you may subscribe to our newsletters to receive an email once a new post had been published.
Last Updated on November 8, 2022 by Yu Alexius