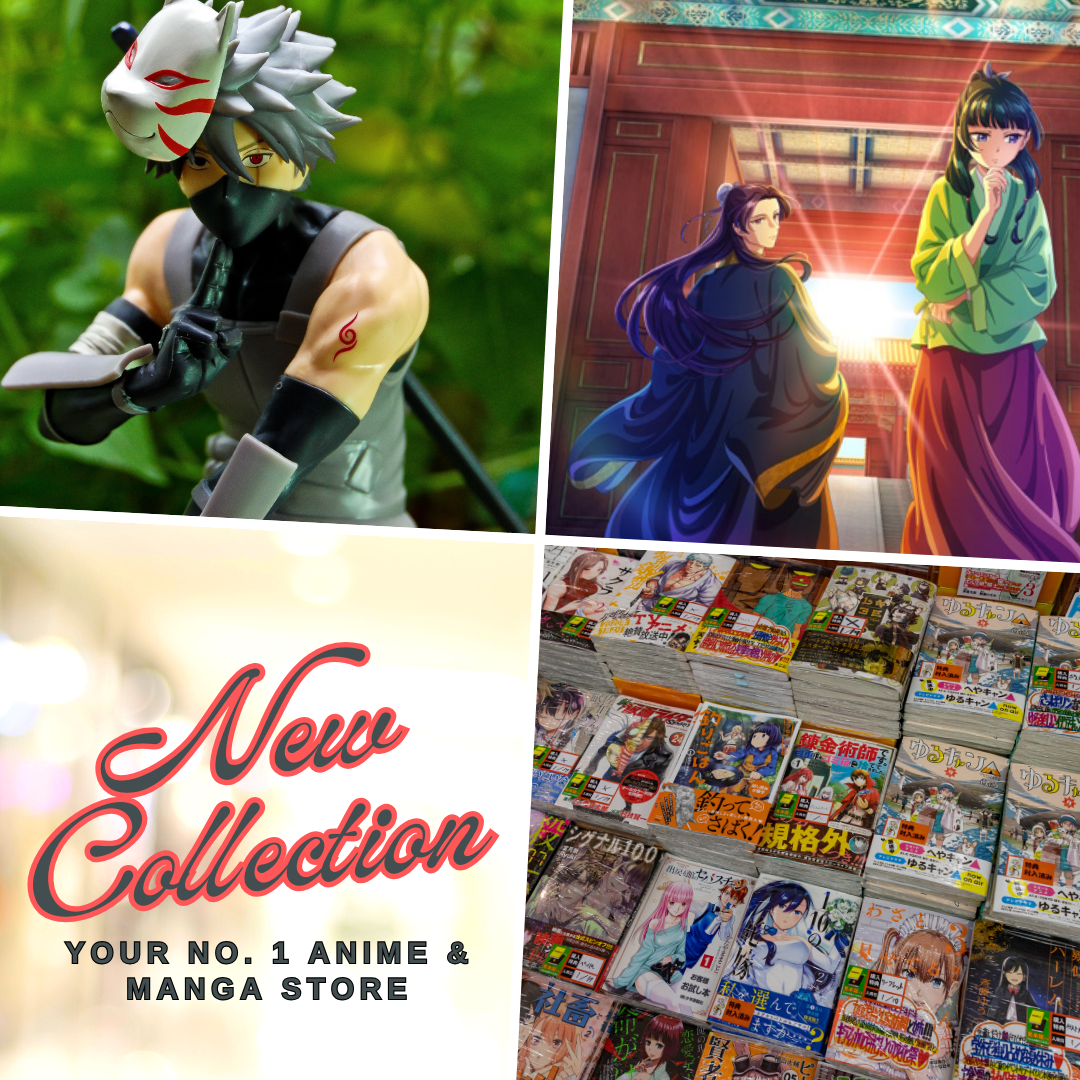 The Chinese giant company iQIYI recently unveiled what they had in store for donghua fans for the remaining months of 2021 and the next year. Several new titles and returning series were announced as part of the iQIYI Chinese anime lineup for 2021-2022. It includes some of the most popular donghua in recent years such as the new season for Xie Wang Zhui Qi (The Demonic King Who Chases His Wife), and You Yao (Are You Okay?). Meanwhile, new titles which had been adapted from novel and manhua were also unveiled making fans of Chinese animation excited.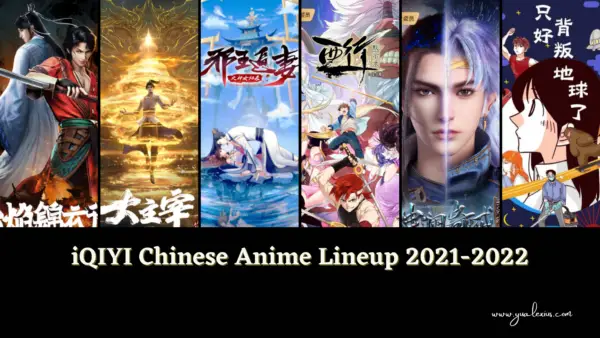 In this post, I would like to share the new set of Chinese anime from iQIYI and EnergyStudio that we should look forward to in the upcoming months as well as in 2022. Let's start the list with familiar titles that many of us are anxiously waiting to hear some new updates from them.
IQIYI CHINESE ANIME FOR 2021-2022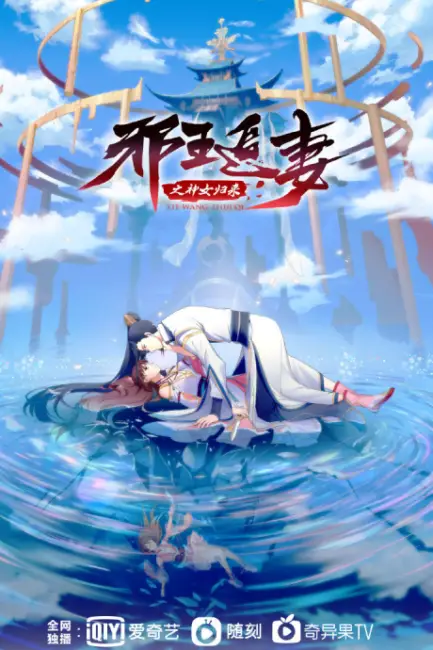 The Demonic King Who Chases His Wife Season 3
Xie Wang Zhui Qi Season 3 | The story of the chaser and the chased continues this year and it promises a whole lot of drama, romance, and action that touches on a cultivation-themed story. This is an early treat for the fans especially when the previous season just ended a few months ago after its premiere last December 2020. The Demonic King Who Chases His Wife is one of the best romance and historical donghua out there along with Psychic Princess, and fans of the shoujo genre should watch out for its new season which will premiere in summer, possibly by July or August 2021. Big Firebird Animation is coming back as its animation studio.
Are You Okay? Season 2
You Yao Season 2 | One of the funniest Chinese anime of 2020 is coming back this year and there's a lot of things that we should be excited about it. First, we are up for another hilarious and unique take on the isekai cliche or also known as the transmigration genre in Chinese animation. Second, it is the fusion of rich Chinese history and culture partnered with modern cliche and narrative which looks appealing to both Chinese and international viewers. Furthermore, it promises another set of obnoxious humor and actions that fans will surely enjoy. Shen Ying Animation is once again producing Are You Okay? Season 2.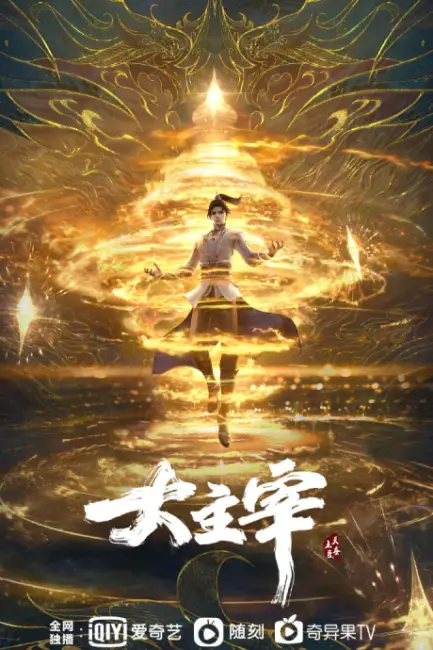 The Great Ruler
Dai Zhu Zai | The last of the three novels of Heavenly Silkworm Potato (Tian Can Tu Dou) is finally getting a 3D Chinese anime adaptation. This is a total remake of the donghua which was first adapted into animation but in 2D format by Shanghai Foch Film Culture in 2019 and was produced by iQIYI. Now, Motion Magic is taking over the project and will adapt it from the start. Motion Magic was known for animating the other novels of Heavenly Silkworm Potato such as Martial Universe, and Battle Through the Heavens. Now, here's a xinxia (cultivation) donghua that many fans should watch as it'll be an amazing ride especially if you had enjoyed the other adapted works of the author.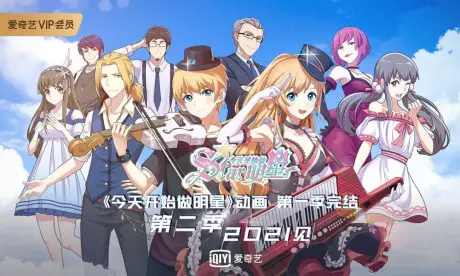 Start to be a Star Today Season 2
Jintian Kaishi Zuo Mingxing 2 | Here's another sequel in the list which is a series produced by ASK Animation Studio and first premiered last December 27, 2019. Start to be a star today is a breath of fresh air in Chinese anime which is heavily consisted of a cultivation story. This donghua instead is one of the series that fall in the category of musical and slice of life. If you're a fan of Music Up, this donghua is definitely for you.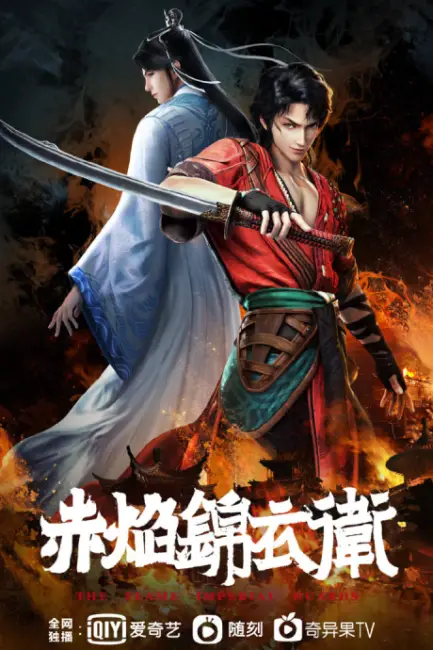 The Flame Imperial Guards
Chi Yan Jinyi Wei | For fans of 3D Chinese anime, Flame Imperial Guards is another delightful treat from iQIYI that we will surely enjoy. The donghua is animated by Betobe studio and is slated for release in 2021 albeit no specific release date had been unveiled yet.
No Choice but to Betray Earth!
Zhi Hao Bei Pan Di Qiu Le | Next in our list seems to be the closest to premiere soon since it was announced as one of the Chinese anime releases for June 2021, and a certain Weibo user had posted that it will air on June 11, 2021, as shared by Mundo Donghua. No Choice but to Betray Earth! is based on a popular manhua and will be animated by Shen Ying Animation.
Synopsis
Lu Fan, a white-collar urban woman who has always considered herself a more ordinary woman than anyone else, is suddenly abducted by an alien one day. The alien, who claim to be from Saturn, tells the absurd reason for their invasion of Earth, and that the key to the invasion plan is to make Lu Fan fall in love with him and then betray the Earth. In the funny daily life with the Saturnian, aliens from various planets start to appear around Lu Fan one after another! These aliens have their own objectives, but because of their intertwined destinies, they all end up in Beijing. Lu Fan begins to realize that she is not as ordinary as she thought, and she slowly develops a crush on the Saturnian. How will she choose? (Source:iQIYI, translated)
Against the God
Ni Tian Xie Shen | Another xinxia donghua from iQIYI this year is Against the Gods which is animated by Shanghai Foch Film Culture Investment. It is based on a xinxia manhua which was previously adapted into a donghua in a 2D format in 2019 and concluded its first season last January of 2021. Now, this new project of the series is in 3D format, just like The Great Ruler.

Further Reading
Here are the other donghua which was announced during the event but I am not motivated enough to add them to my plan to watch list yet. However, a belief many fans out there might also want to check out:
The Land of Miracles (Shen Lan Qi Yu Wushuang)
Chun Qiu Feng Shen
Xi Xing Mo Shi Lu 1: Jiang Shi Pian
Shi Shao Xia Gan Jue Hao Gu Dan (slated for 2022)
Feng Qi Luo Yang Zhi Shuang Zi Zhui Xiong
Feng Qi Luoyang: Shen Ji Shaonian
These are all the 13 Chinese anime lineup for 2020-2021 from iQIYI and in one way or another, these are donghua that we'll surely enjoy no matter what your genre preferences are. So, which of these donghua will you add to your watchlist, what are your expectations, and which one is your favorite? Share your thoughts with us in the comment section below.
Photo: iQIYI | Energy Studio
You might also like:
Last Updated on September 25, 2022 by Yu Alexius