Xiao Yan along with his grand harem is back this 2021 for Battle Through The Heavens Season 4 which will pick up where the previous season had left us last 2019. After his journey in the Tageer desert where he finally met Queen Medusa and achieved the Green Lotus Heavenly Flame, up to his fight against the Ma family, Xiao Yan will continue giving his fans an exciting ride in the Dou Qi continent.
Battle Through The Heavens Season 4 Announcement
It was unveiled during the Tencent Video Animation Conference Event 2020 that Battle Through The Heavens is among the Chinese anime series which is coming back for another season. After its successful stint in 2019, Battle Through the Heavens is coming back for season 4 and it is listed by Tencent as part of its Chinese anime lineup for 2021.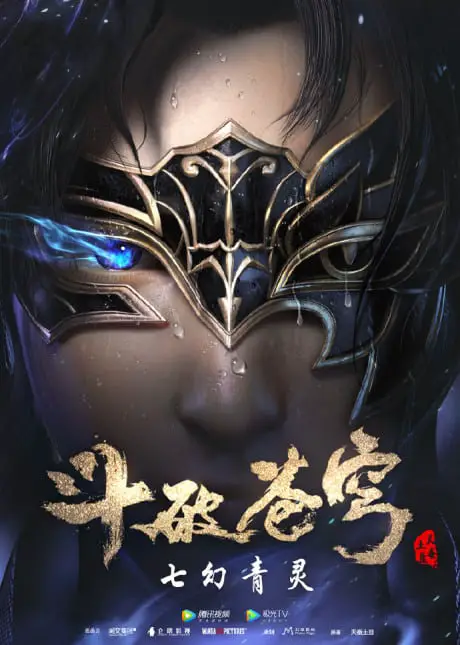 It is only not Battle Through the Heavens which is coming back this year but also its contemporaries such as Martial Universe Season 3, Stellar Transformations Season 3, and Full-Time Magister Season 5.
Overview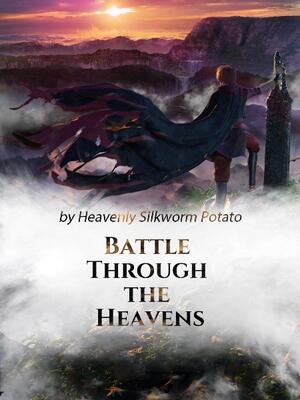 Dou Po Cangqiong or Battle Through The Heavens is one of my earliest series of Chinese animation. I have watched it at the same time as I first discovered The King's Avatar in 2017. Its first season is not quite appealing for me but I am grateful that I did manage to finish it and eventually started an even better experience in the second season where I have been determined to check its source material. Yes, this donghua was based on a web novel of the same title by author Heavenly Silkworm Potato, who also wrote Martial Universe and The Great Ruler.
I have finished reading the novel 2 years ago and it has been an amazing experience for me despite how cliche and generic its story might be. Alright, so Battle Through The Heavens first aired its donghua adaptation in 2017 and then followed by its second season in 2018.
For its third season, Battle Through The Heavens was animated by Shanghai Motion Magic and premiered on July 21, 2019.
Synopsis
In a land where no magic is present. A land where the strong make the rules and weak have to obey. A land filled with alluring treasures and beauty, yet also filled with unforeseen danger. Three years ago, Xiao Yan, who had shown talents none had seen in decades, suddenly lost everything. His powers, his reputation, and his promise to his mother. What sorcery has caused him to lose all of his powers? And why has his fiancee suddenly shown up? (Source: wuxiaworld.com)
Release Date and Trailer
Battle Through The Heavens Season 4 release has been slated on March 28, 2021 according to the latest announcement of Tencent Video Animation and Shanghai Motion Magic. Together with the release date, a new key visual for the donghua has been unveiled as shown below: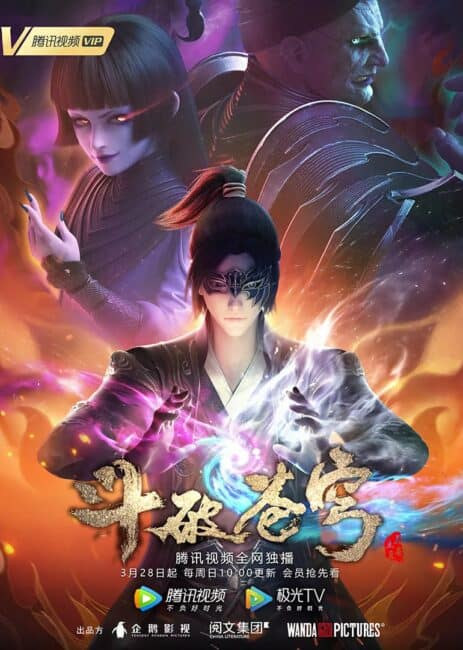 Battle Through the Heavens Season 4 Trailer
Advance Trailer
Tencent unveiled a short teaser during its conference event last August 8, 2020, as shown below.
In anticipation of Battle through the Heavens Season 4, a promotional video featuring Xiao Tan's adventure from season 1 to 3 has been shared online as shown below.
Images & Screenshots
Screenshots from the latest trailer of the series: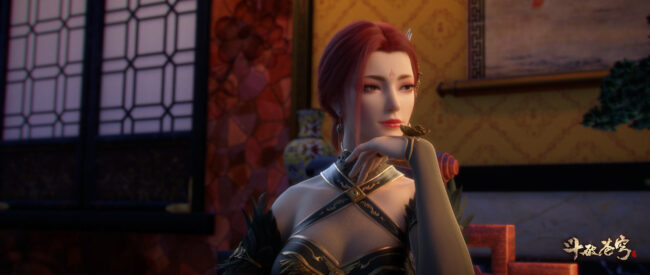 Countdown Posters:
What to Expect in Battle Through the Heavens Season 4?
Based on where the 3rd season ended, there are lots of things that we can expect from Battle Through The Heavens Season 4 if we will trace it back in the novel.
Among the highlights that I am excited to see in the upcoming donghua are the following:
Xiao Yan's return on the Jia Ma Empire together with the baby 7-Colored Heaven Swallowing Python and Hai Bodong.
His encounter with the Nalan Family and healing its patriarch without unveiling his identity.
Hai Bodong returns to the Primer Family and solves the internal conflict in the Miteer Auction House, as well as his reunion with his brother Tengshan.
Xiao Yan joining the Alchemist competition where he caught the attention of notable people in the Jia Ma Empire.
Possible conclusion of the 3-year agreement where Xiao Yan must defeat Nalan Yanran at the peak of the Misty Cloud Sect to redeem the honor of his family.
However, it will still depend on the production committee of Battle Through The Heavens if they will tackle everything up to the fight in the Misty Cloud Sect or they will simply prepare it for a possible sequel of the series in the future. Now, don't you ever forget to add Battle Through The Heavens Season 4 to your plan-to-watch list among the upcoming Chinese anime from the 2021 lineup. If you wish to read more stuff about the donghua, you can check the following topics related to it:
Last Updated on November 9, 2022 by Yu Alexius