Ah! It's the time of the year again and Tencent Video Animation had unveiled what they had in store for donghua fans in the next few months and the next year with their announcement of their 2021-2022 Chinese anime lineup. Several popular titles are coming back to continue the story where it left many fans anxiously waiting for its sequel. Now, that the sequels for these series are confirmed, let's take a look at some of the bigger titles that had fans craving for its return.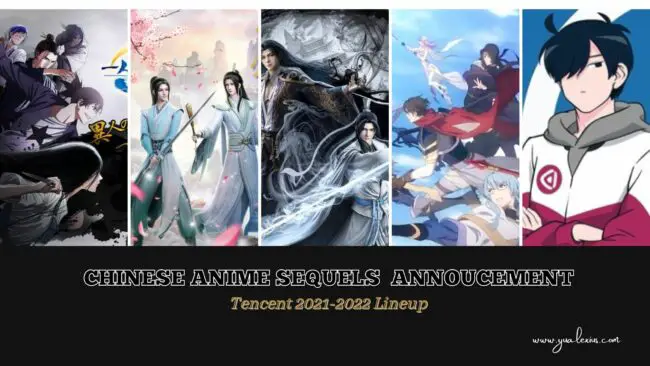 Before the Tencent Video Animation Annual Conference which is scheduled on August 8, 2021; the giant Chinese media company had posted on their website a list of titles that fans should watch out for from the event. Aside from the sequels, Tencent has also unveiled a list of their upcoming new series, both originals and adapted works from different materials such as novels, games, and manhua. Among the new titles that had the fans excited was the donghua adaptation of AWM: PUBG and Lord of the Mysteries.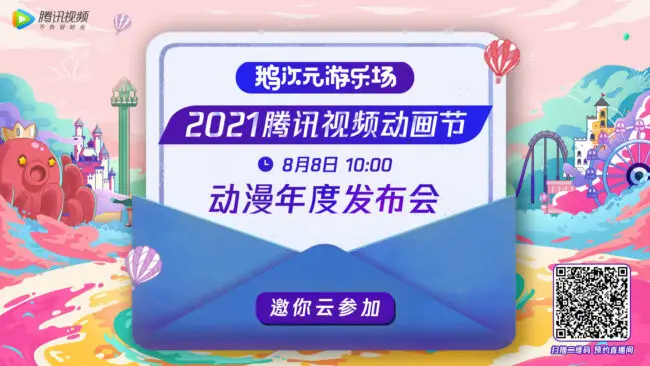 Sequels in Tencent Chinese Anime 2021-2022 Lineup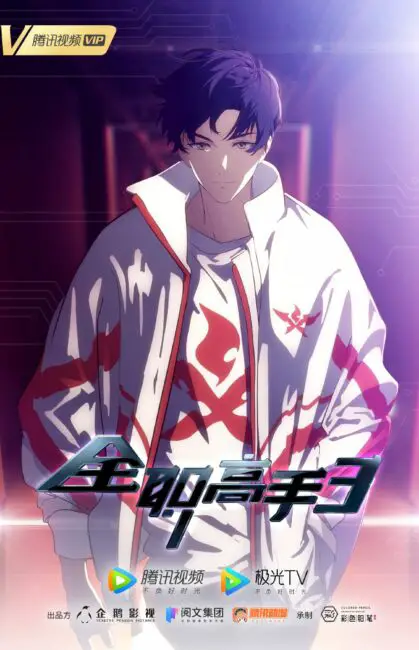 The King's Avatar Season 3
Quan Zhi Gao Shou 3 | The popular and phenomenal e-sports anime from China is coming back for its 3rd season. After its successful stint last year, Team Happy will be officially formed and start their journey to the professional scene of Glory, and it will begin with their imminent clash with Excellent Era, the former team of their Captain, Ye Xiu.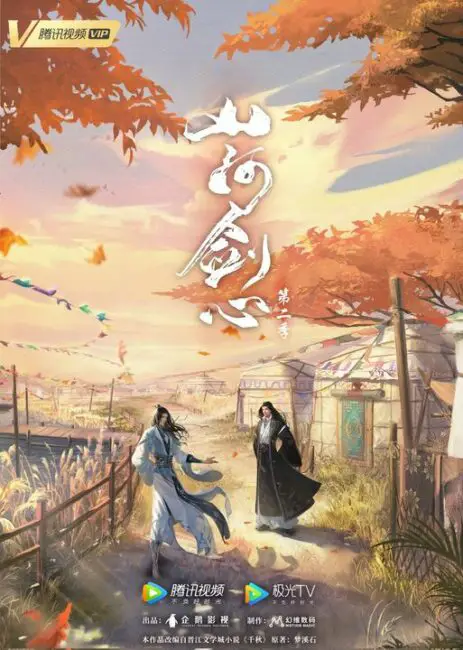 Thousand Autumns Season 2
Shan He Jian Xin 2 | One of the best Chinese anime of 2021 will return to continue its story after it left the fans with such a huge cliffhanger upon its 16th-episode finale. This boys-love donghua had set the standard so high for a 3D animation from China this year with all the superb and well-choreographed fighting scenes, and irresistible charms by the two main characters which were supported by absolute stunning character designs and radiant voice acting. Thousand Autumns Season 2 will follow what happened to Yan Wushi after his deathmatch with his opponents and Shen Qiao's coming back to take back what was stolen from him by his treacherous junior fellow disciple.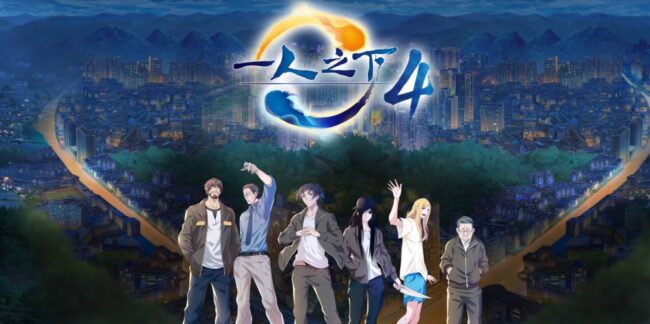 The Outcast Season 4
This hilarious action-comedy donghua The Outcast or also known as Hitori no Shita to fans of Japanese animation is coming back for its 4th season. The announcement about The Outcast Season 4 was first made at last year's Tencent Video Animation Conference, however, due to some issues and changing of the studio, the production was temporarily halted yet its good news to hear updates about its return this year.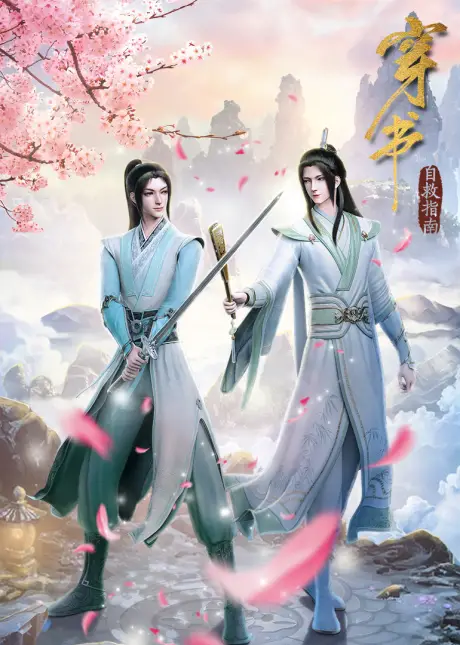 Scumbag System Season 2
Thousand Autumns is not just the highly anticipated returning BL series from Tencent. Scum Villain Self-Saving System (SVSSS) or simply known as Scumbag System is coming back for its 2nd season. As part of the Chinese boys-love anime trinity from the original author Mo Xiang Tong Xiu, Scumbag System has many fans waiting for this confirmation. After all, the series was almost canceled after the production of its 1st season due to internal issues with producers, Djinn Studio. Nevertheless, producers have heard the battle cries of the fans and that leads to the continuation of the project, thus, Scumbag System Season 2 had been confirmed.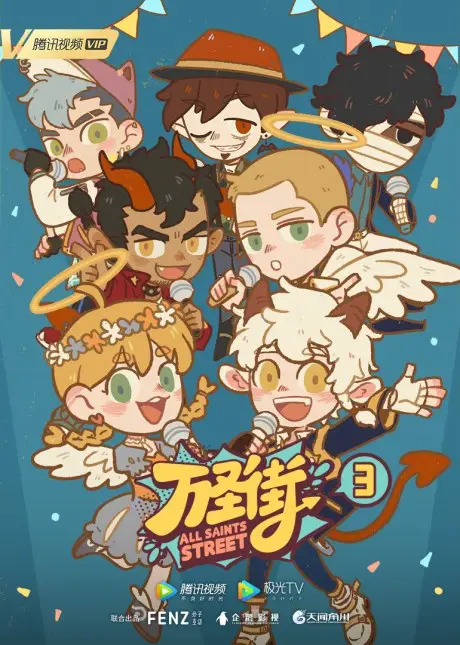 All Saint's Street Season 3
Fasten your seatbelt as this series will give you an exciting, hilarious, and adorable ride. This spectacular and entertaining Chinese short-anime from 2020 had officially received the 3rd season from Tencent. It only means that fans are once again up for a delightful treat with the adorable stories of supernatural creatures such as vampires, demons, werewolves, angels, and a mummy living together in modern-day China.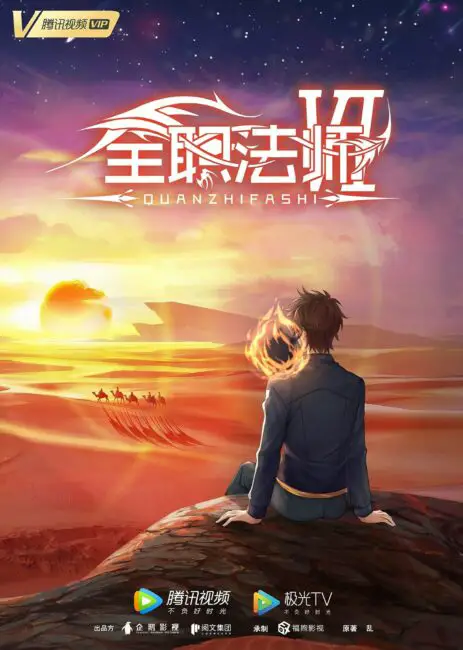 Full-Time Magister Season 6
Quanzhi Fashi 6 | The 5th season of Full-Time Magister had only begun airing last July 28, 2021; this might be an early treat but fans can only get excited with the announcement of Full-Time Magister Season 6. Mo Fan's journey continues as he keeps on battling monsters and evil organizations alike.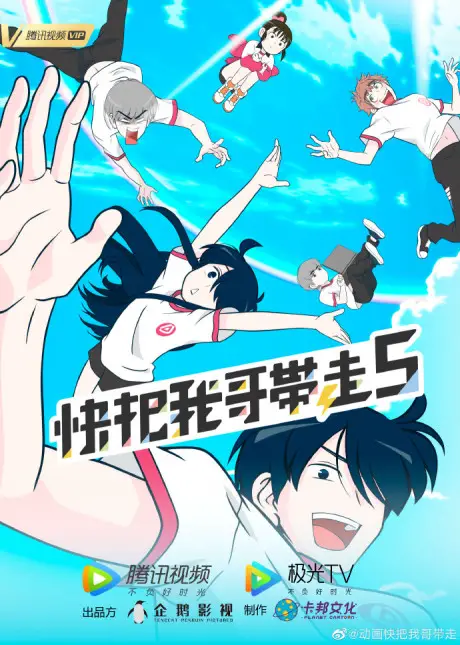 Take My Brother Away Season 5
Kuai Ba Wo Ge Dai Zou 5 | The hilarious slice of life school comedy donghua, Take My Brother Away is also coming back for its 5th season another funny stint from summer last year.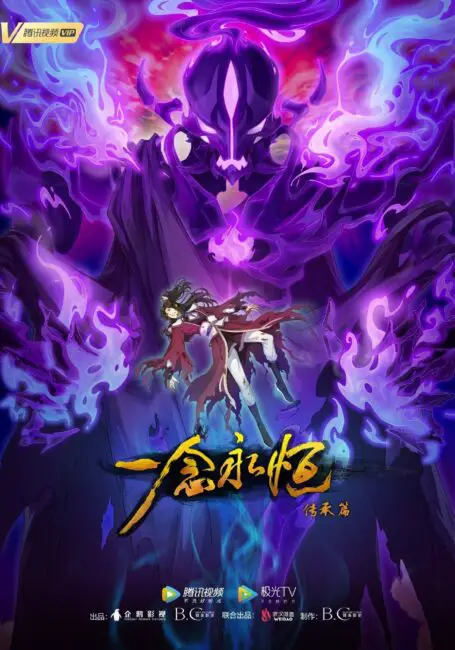 A Will Eternal Season 2
Brother Bai Xiachun is coming back to continue his hilarious yet exciting journey to become the supreme One, all thanks to his fear of death. Tencent has unveiled a new key visual for the donghua, and right before the 1st season ended, it was previously confirmed that the series is coming back for 2nd season in 2022.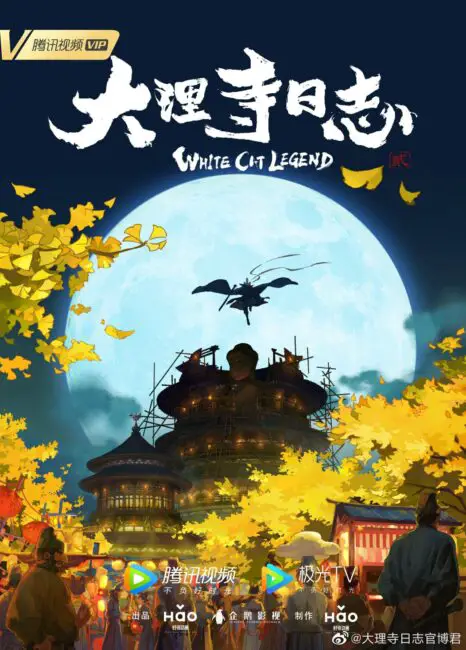 White Cat Legend Season 2
After its successful stint from last year, Nice Boat Animation's action-comedy donghua White Cat Legend is returning for another season. Furthermore, Tencent is taking over the distribution of the series which was previously handled by bilibili.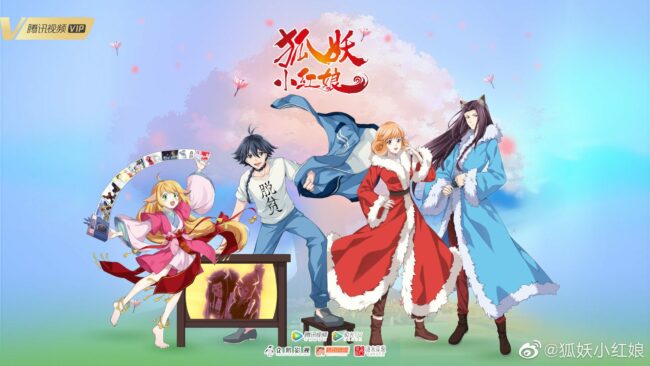 Fox Spirit Matchmaker Season 11
The long-running romance-comedy donghua with a bit of action and a whole of Chinese historical appreciation showcase is back for its 11th season and loyal fans of the series should be excited for this.
Martial Universe Season 3
Wu Dong Qian Kun 3 | We all know that Martial Universe Season 3 had been previously announced last year but it wasn't until this August 8 that Tencent had unveiled an official key visual and PV for the series, thus making many fans of cultivation and fantasy donghua out there excited.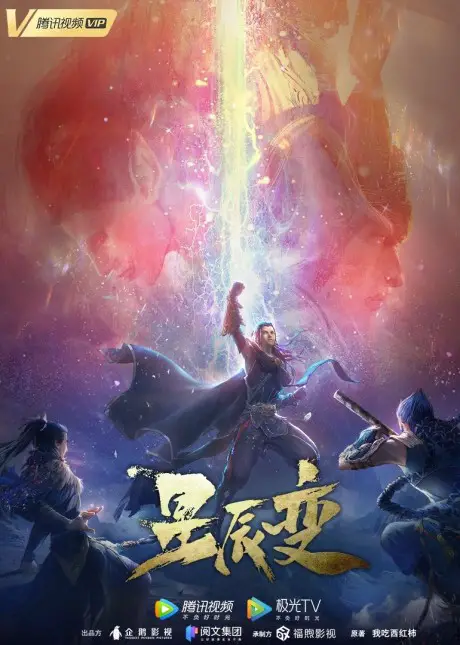 Stellar Transformations Season 4
Xingchen Bian 4 | Also known as the Legend of Immortals, yeah, Qin Yu is coming back to continue his journey and what's even more amazing is that we already had the 4th season announcement while the 3rd season is still not released. However, I believe that Tencent will release Stellar Transformations Season 3 this 2021. Meanwhile, Stellar Transformations Season 4 is slated for release on January 23, 2022.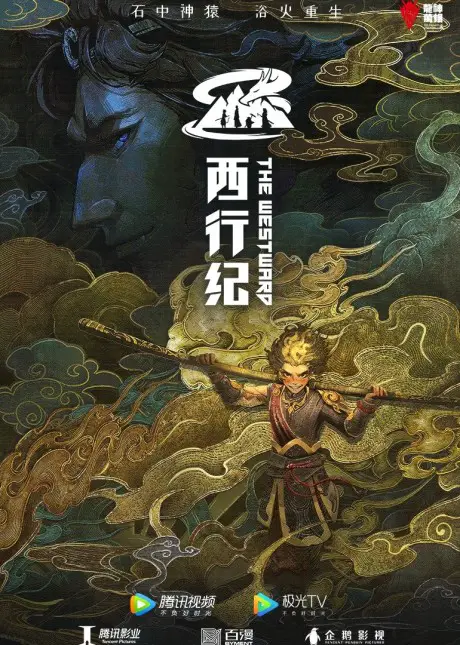 The Westward Season 4
Xixing Ji 4 | The journey to the west ain't over yet as Tencent had revealed that the series will be coming back for its 4th season. Now, that's an early treat, especially that the previous season had only concluded a few weeks ago.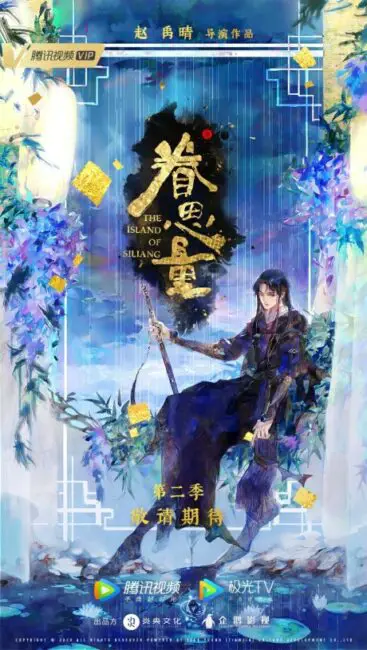 The Island of Siliang Season 2
Juan Siliang 2 | The intriguing Chinese 3D anime, The Island of Siliang had been announced to return for 2nd season despite the fact that it is still airing on a weekly basis now. Well, that's amazing because that means we will have more time to discover the mysteries behind the conspiracies in the island where the descendants of the immortals had been imprisoned.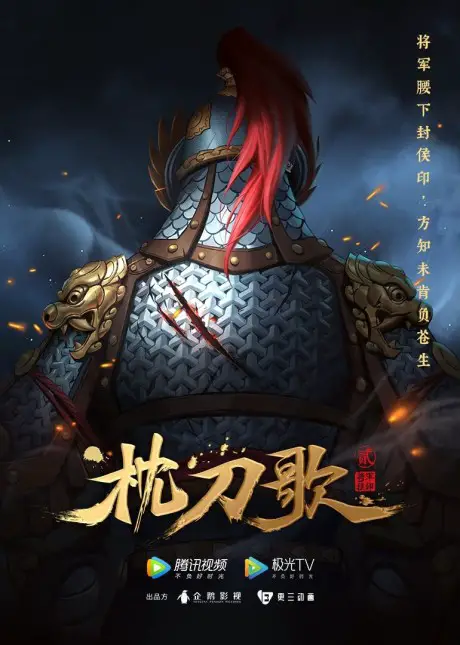 Zhen Dao Ge 2
The original action and adventure Chinese anime that aired last February had been announced to return for another season and we're simply excited for it. It'll be amazing to see some more well-choreographed fight scenes and a good dosage of 2D and 3D animation combined altogether.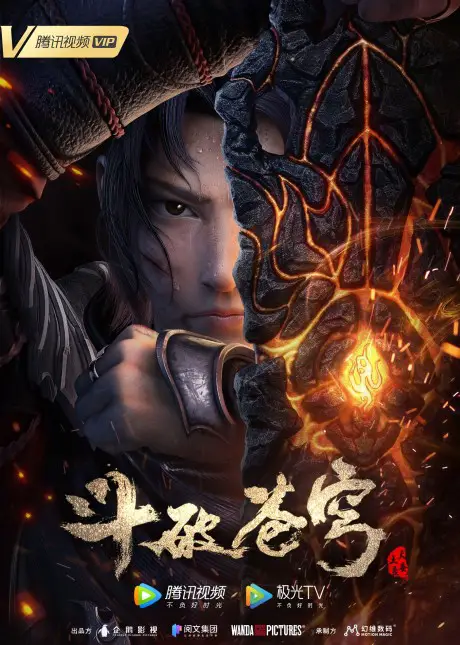 Battle Through the Heavens: The Three Years Agreement
Dou Po Cangqiong: San Nian Zhi Yao | I am not sure yet if we can consider this as the 5th season or a special episodes but this is the continuation of the story for sure – so I shall simply name this as The Three Years Agreement until we get the official English title for it. As a reader of the Battle through the Heavens novel, Xiao Yan's fight against Nalan Yanran is fated to happen after he won the Alchemist Conference Competition, nevertheless, this chapter of the story of Xiao Yan's adventure promises a lot of surprises and revelation. Based on the trailer, Yun Shan will also make his appearance in this part.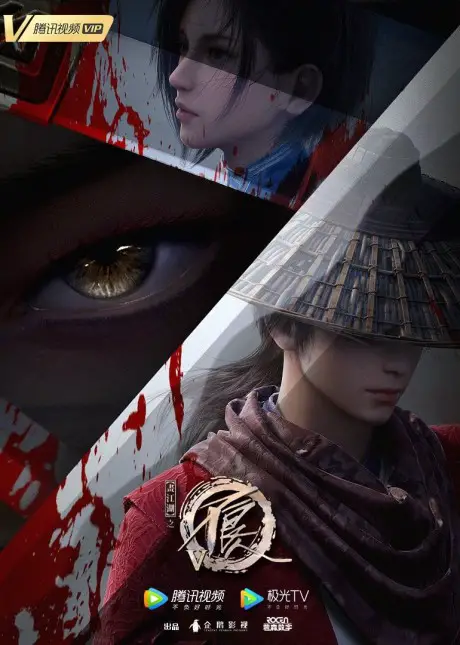 Painting Rivers and Lakes Season 5
One of the early favorites among Chinese cultivation donghua is coming back for its 5th season. In fact, its 4th season just recently released last April 2021. The donghua had been announced to return on January 20, 2022 from Studio Rocen and Tencent Penguin Pictures.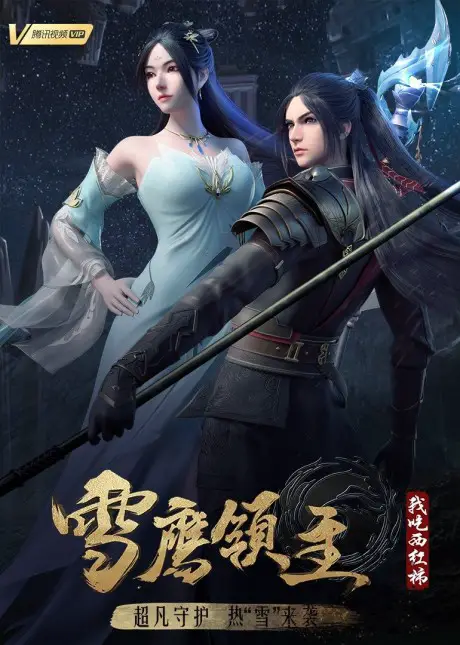 Lord Xue Ying Season 3
Xue Ying Lingzhu 3 | Also known as Snow Eagle Lord, this is the 3rd season for the popular cultivation donghua which was adapted from novel by I Eat Tomatoes, the author who also wrote Stellar Transformations and Swallowed Star.
Related Post: Lord Xue Ying Season 3 (Snow Eagle Lord) to premiere on December 27, 2021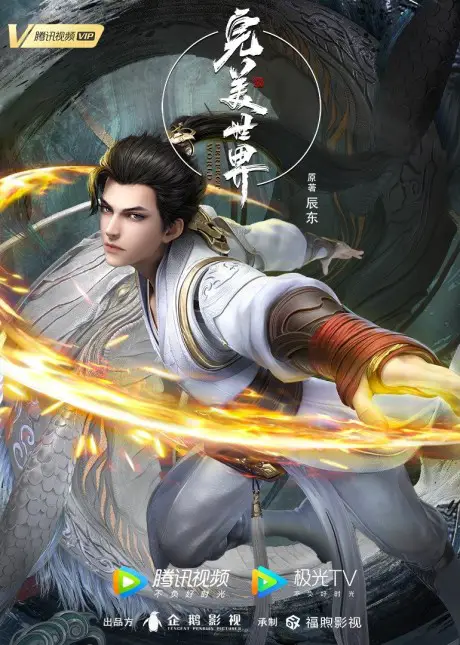 Perfect World Season 2
Wanmei Shijie 2 | So, here's one of my favorite 3D donghua this year and it reminds me a lot of Soul Land at some point. It's great to learn that our favorite bear cub is back for the 2nd season of Perfect World and it is scheduled to air on October 8, 2021 on Tencent.
The Black Trooop Season 3
Xiong Bing Lian 3 | One of the best Chinese sci-fi anime is finally coming back for another season and we're quite excited for this since it's been years since its last season has concluded.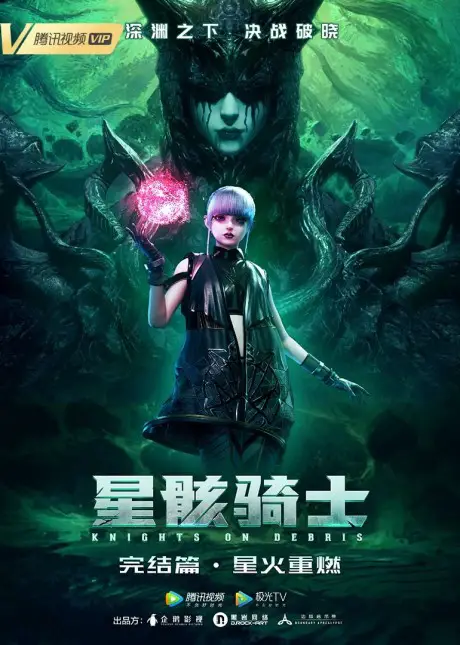 Knights on Debris: Spark Reignited
Xing Hai Qishi: Xinghuo Chongran | The 2nd season of Knights on Debris sci-fi series. The donghua is slated for release on January 1, 2022.
Swallowed Star Season 2
Tunshi Xingkong: Zhuanzhi Lingyun | Luo Feng is returning for his adventure once again, a battle against the threats of monsters and his journey towards the top of the cultivation world in a post-apocalyptic futuristic world-setting. Swallowed Star Season 2 had been scheduled to premiere on December 29, 2021.
Mirror: Twin Cities
Jing: Shuang Cheng | Here's another donghua from Foch and this is the continuation of the 2020 action-adventure series which had been adapted from a novel of the same title by Cang Yue. The series has premiered on November 15, 2021.
Fengyu Lang Qiao
The action-drama donghua Fengyu Lang Qiao is coming back as Fengyu Lang Qiao: Kunlun Mo Le. The stop motion donghua will be animated by Mote Stop-Motion Animation and produced by Tencent Penguin Pictures and Nice Boat Animation.
These are only a handful of the popular titles scheduled to be revealed at the Tencent Video Animation Annual Conference on August 8, 2021. The list which was posted on their website had many fans anxiously speculating about the other upcoming anime projects from a Chinese media company that produced the majority of existing and ongoing donghua (term to refer to ANIME in China) nowadays. Which of these upcoming Chinese anime from Tencent is at the top of your list? If you wish to watch the previous seasons of the above-mentioned series, you can check its official pages Tencent Video (Tencent QQ), WeTV, and its corresponding affiliated outlets like iflix and its official YouTube Channel
Last Updated on February 18, 2022 by Yu Alexius