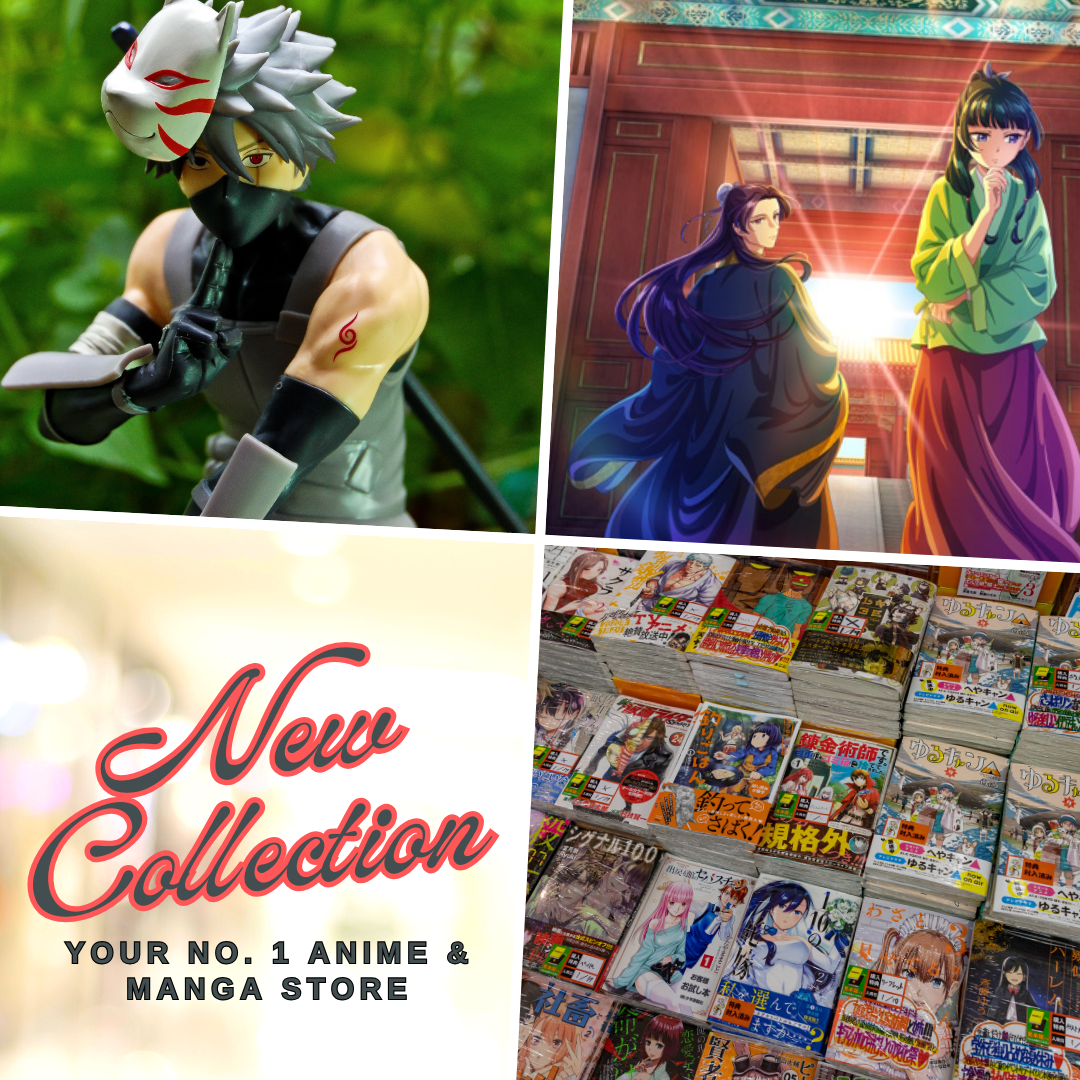 Myanimelist.net had been one of the biggest anime database websites in the world and had been serving as a treasure trove for anime reviews and a directory that fans can check anytime. While having a higher rating there are usually based on the satisfaction of the fans of every series, it does not always reflect the real quality of a series aside from its popularity. Nevertheless, having a great rating in Myanimelist.net or MAL is a great way for anime fans to check which one is worth checking out, and such is also the case with Chinese animation which had been listed in the anime database website too under the category of ONA, or those titles that had been released online.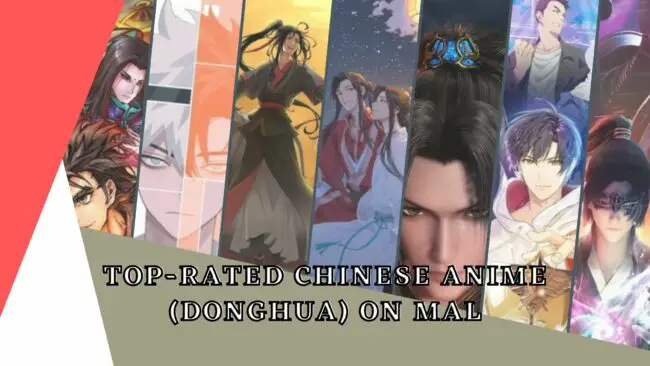 In line with Chinese animation's listing on MAL, we have prepared a list of 10 of the top-rated Chinese anime on the website. This is only proof that in terms of popularity, animation, and storytelling; Chinese anime or donghua had so much potential, it has grown so much that some of it can stand even with the best of Japanese animation can offer. Therefore, we are giving you the 10 top-rated Chinese anime on MAL right now as follows.
10 Top Rated Chinese Anime on MAL
First of all, I would like to highlight that this list will only show one title per series, therefore, even if multiple seasons are in the actual top 10 (for example, Mo Dao Zu Shi 3 and Mo Dao Zu Shi), they will both counted as one series or title only, thus occupying one spot in the list. This is to give way to other titles and avoid biases and advantages that series with many seasons hold. The scores are based on the existing rating as of writing this post – September 25, 2021.
LINK CLICK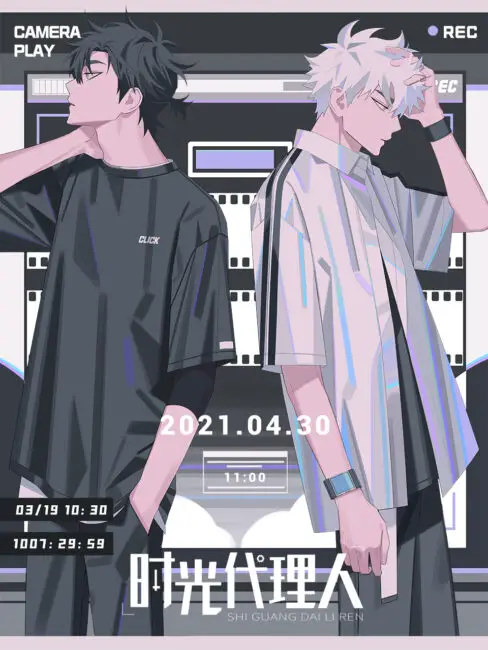 Shiguang Daili Ren | First on the list is the 2021 hit donghua LINK CLICK from Studio LAN and bilibili. The time-travel donghua that hits all the senses of the viewers when it comes to drama, emotional feels, darker-themed stories, bop, and modern-setting, with a twist of urban fantasy, is taking the top spot with an 8.88 score in MAL right now. Read our first reaction post about LINK CLICK here.
Grandmaster of Demonic Cultivation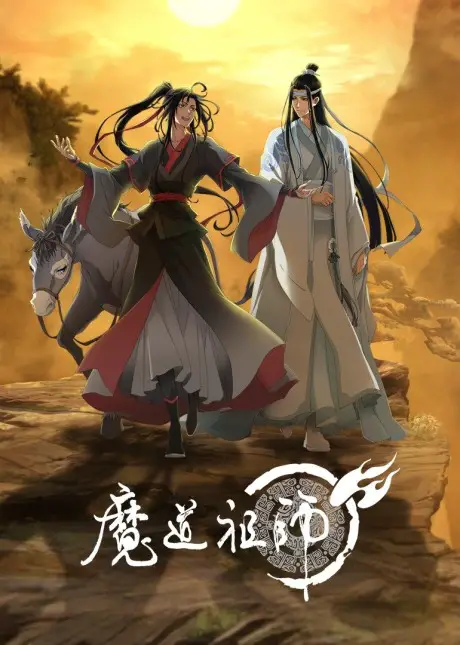 Mo Dao Zu Shi | The best Chinese anime of 2018 and 2019 respectively is taking over the 2nd spot, and currently, its 3rd season is vying for the best donghua of 2021 against LINK CLICK. The highest-rated of all the seasons of the series is Mo Dao Zu Shi: Wanjie Pian (the 3rd season) with a current score of 8.63.
Heaven Official's Blessing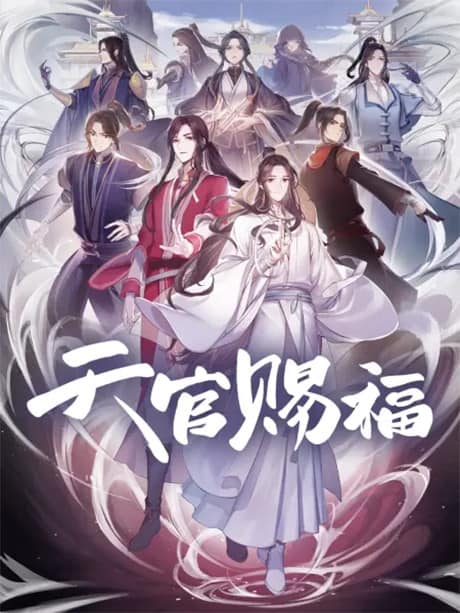 Tian Guan Ci Fu | One of the best Chinese BL anime is next on the list and a sister of Mo Dao Zu Shi since they are both inspired by a novel written by the same author. This melodramatic and investigative adventure landed at the 3rd spot of the top-rated Chinese anime on MAL through its special episode that aired in 2021 which was rated 8.54 by over 21,000 viewers. You might want to check our Heaven Official's Blessing donghua review here.
Scissor Seven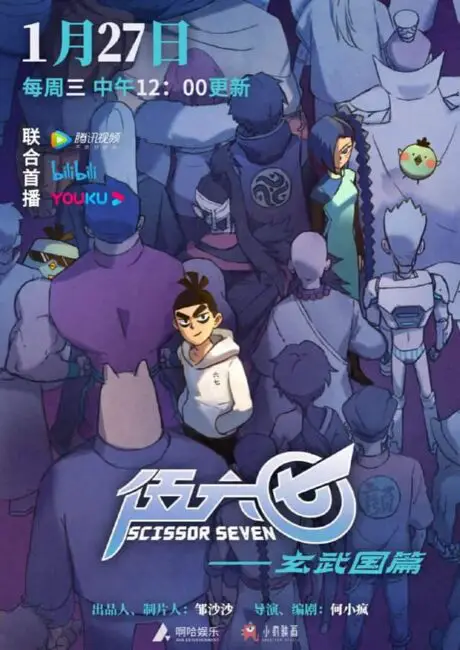 Cike Wu Liuqi | The notorious and hilarious assassin is taking over the 4th spot in the list with an 8.39 score from its 3rd season. This action and comedy donghua had been a front-runner of the industry on entering the Western market, it is the first donghua series to be streamed on Netflix.
Soul Land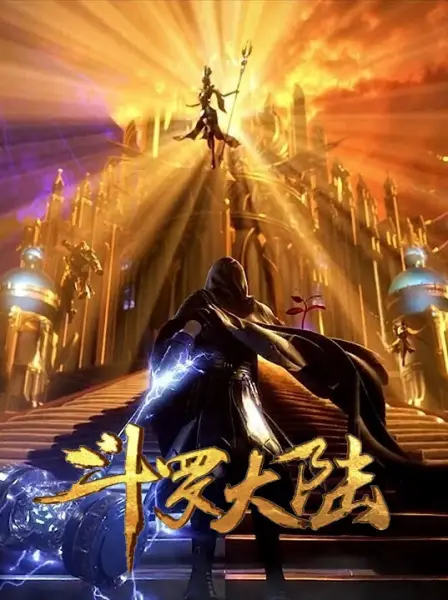 Douluo Dalu | A list about donghua without Soul Land in it might be quite questionable in some way because this series has proven over and over again that it is the most beloved donghua of the Chinese viewers. It is currently the most-watched donghua in the world with over billions of playbacks every month, all thanks to its huge popularity in the local market in China while also being able as one of the most recognizable 3D donghua among foreign viewers. Its 5th season Douluo Dalu: Xiaowu Juebie had secured its spot for the 5th place in this list.
The King's Avatar
Quan Zhi Gao Shou | The 8.27 score of the 2018's special episodes had made the phenomenal donghua in this spot in our list. The King's Avatar had been in one way or another, our gateway anime to Chinese animation. It was so huge upon its premiere that many fans had called it the Chinese equivalent of Sword Art Online, and a better one. Nevertheless, both series have a different story, and The King's Avatar has proven that it is still one of the most beloved donghua through all these years. Here's a trivia for the fans of this donghua, The King's Avatar Season 3 had been already confirmed by Tencent.
Battle Through the Heavens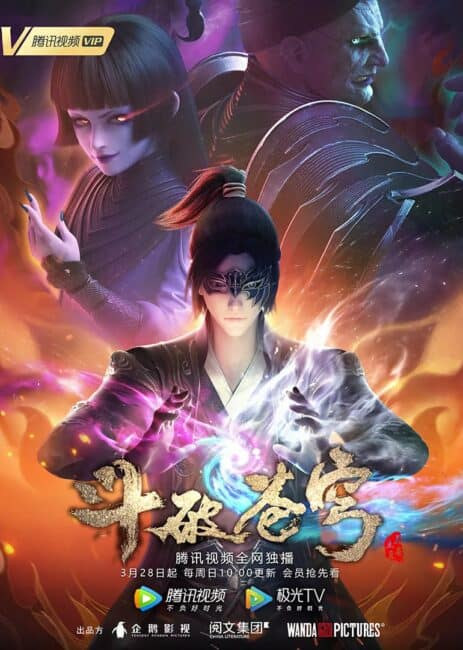 Doupo Cangqiong | Landing in the 7th place is my favorite Battle Through the Heavens. All thanks for the success of its recently concluded 4th season which was scored 8.07, the series had reached this spot. The generic formula of Chinese cultivation anime had been embedded in this very series and it is an exciting journey that bound the viewers to watch more as the story develops.
All Saints Street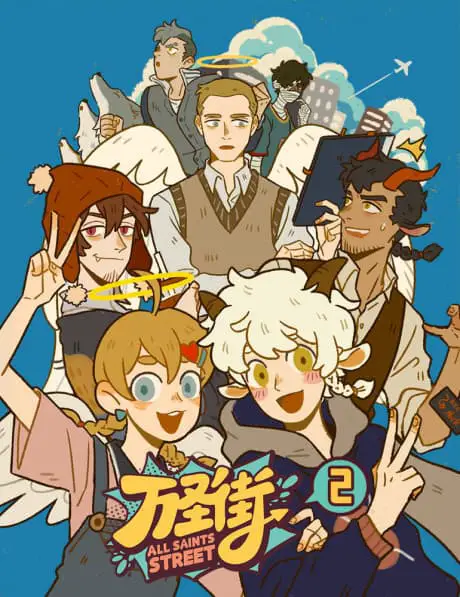 Wan Sheng Jie | We have an adorable series next on our list, which is All Saints Street with 8.02 for its 2nd season. This cute donghua that follows the story of supernatural creatures such as vampires, demons, mummies, angels, and werewolves living a cozy and hilarious life in the modern world is a must-watch for every viewer.
Fog Hill of Five Elements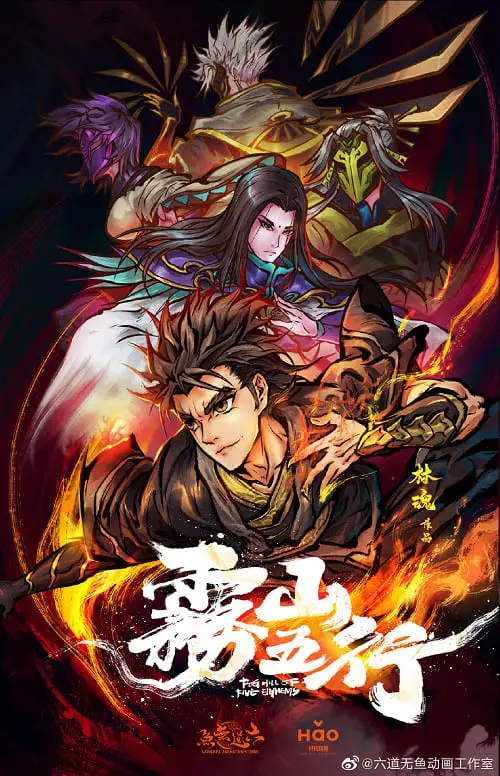 Wu Shan Wu Xing | Many of you might be waiting for this title, Fog Hill of Five Elements sits at a 7.95 rating on MAL and had been one of the best and highly recognized Chinese anime among foreign viewers now. The short series with only 3 episodes so far had caught the attention of many anime fans through its solid and flashy animation with exhilarating fight scenes and unique ink-brush animation.
A Will Eternal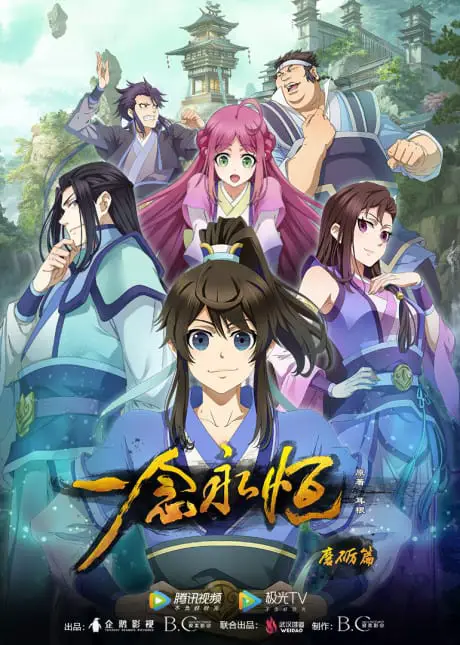 Yi Nian Yong Heng | Another cultivation donghua in our list and this time, it's the hilarious journey of brother Bai Xiaochun in A Will Eternal is taking the 10th spot with 7.86. This is the peak of Chinese 2D anime that deals with cultivation, something fans can always expect from B.CMAY Pictures.
Further Reading
Going further in the list, we'll have here some more familiar titles that many fans of Chinese anime will surely remember.
Scumbag System Chuan Shu Zijiu Zhinan
Thousand Autumns Shan He Jian Xin
Swallowed Star Tunshi Xingkong
Legend of Luo Xiao Hei (Luo Xiao Hei Zhan Ji)
Psychic Princess (Tong Ling Fei)
Rakshasa Street (Zhen Hun Jie)
Fox Spirit Matchmaker (Huyao Xiao Hongniang)
Martial Universe (Wu Dong Qian Kun)
Legend of Exorcism (Tian Bao Fuyao Lu)
A Mortal's Journey to Immortality (Fanren Xiu Xian Chuan)
Right now, these are only a few of the top-rated donghua on MAL and as time goes by, this number will only increase, and hoping for the rating to go even higher. Some of these titles may not be able to hold their spot on this list in the next few months or years but know for sure that these series had been among the best that the Chinese animation industry could offer.
Last Updated on September 30, 2022 by Yu Alexius