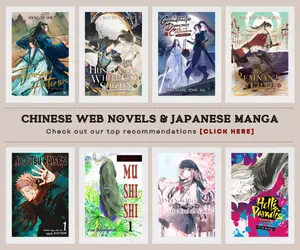 Fun and total entertainment is what we should expect to see in the upcoming Chinese anime All Saints Street which is one of the most anticipated donghua from Tencent's 2020 lineup. All Saints Street is also known as Wan Sheng Jie or 1031 Wan Sheng Jie which refers to the street where the main characters of the anime lived. The donghua is listed as part of Bilibili's 2020 Chinese anime lineup which had been previously revealed on its November 2019 Conference introducing their list of projects this year. During the 2020 Tencent Video Animation Annual Conference, All Saints Street Season 2 was confirmed, currently under production, and listed as among the company's upcoming donghua before the year ends.
So what's the tea about this Chinese anime? Upon looking at its story, All SaintsStreet is actually interesting on which viewers could expect for a solid and lit animation quality while enjoy its hilarious narrative. To give us a glimpse at its plot, Cuchallain from Donghua Review had described All Saints Street story as follows:
The story is essentially a western spinoff of Non-human. We have a comedy story with a ton of western supernatural beings surviving the modern world and living together at 1031 All Saint's Street. With demons, angels, vampires, werewolves, etc all living together.
All Saints Street Release Date
The upcoming Chinese anime is listed for release on April 1, 2020 as part of spring 2020 Chinese anime lineup – replacing Non-Humanon its Wednesday timeslot and it will be distributed by Tencent Video.
All Saints Street is under the production of FENZ, and Tencent Penguin Pictures with the same director as the 2019 Chinese anime movie The Legend of Hei. It is animated by the same studio that gave us Non-Human. It is listed for 12 episodes and categorized under the genre of comedy and slice of life with themes that revolves around supernatural beings such as angels, demons, monsters, vampires, ghosts, etc. 



All Saints Street Characters
The characters from All Saints Street are all adorable and there are few names that we have to remember from the group and they are Neil Bowman, Ira Blood, Damao, Lynn Angel, Abu, and Lily Angel. We had posted a short introduction about them at Meet the Characters from All Saints Street Anime Series.
All Saints Street Trailers & PVs
Here we have all the previously released trailers and promotional videos for All Saint's Street.
All Saints Street Opening
And since spring is finally here, it's about time to finally wrap up our watchlist for this season and prepares which Chinese anime should we include in it. I have previously listed our list of Chinese anime airing this April 2020 and I have several titles in it that I will surely watch which includes All Saints Street, Hundred Demon Spectrum, Spirit Wind Elegance, Everlasting Immortal Firmament Season 4, Those Years I Owned a Zoo, God of Deception, and White Cat Legend.


Where to Watch All Saints Street Online?
If you're looking for places in the internet where you can watch All Saints Street, you may directly check it on Tencent or on Tencent Video YouTube channel, they'd been uploading their Chinese anime production there lately with English sub. Upon checking on YouTube, I have found the following channels that have the episodes of All Saints Street:
There are also other places such Kurina where you can watch it, but as of now, it's very limited to find Chinese anime series or movies in one place. I hope that a subbing group will add it on their archives soon. Nonetheless, easiest to find a donghua is usually in YouTube on which you just have to type to anime title and then its episode number.
In case you're not convince yet to watch All Saints Street, I have here an video from cuchallain of Donghua Reviews to give you a deeper insight about it.
Have you guys finished your spring 2020 Chinese anime lineup? Please let us know which shows are in your list and what are your thoughts on All Saint's Street? You may drop your comments below.
Last Updated on December 14, 2020 by Yu Alexius