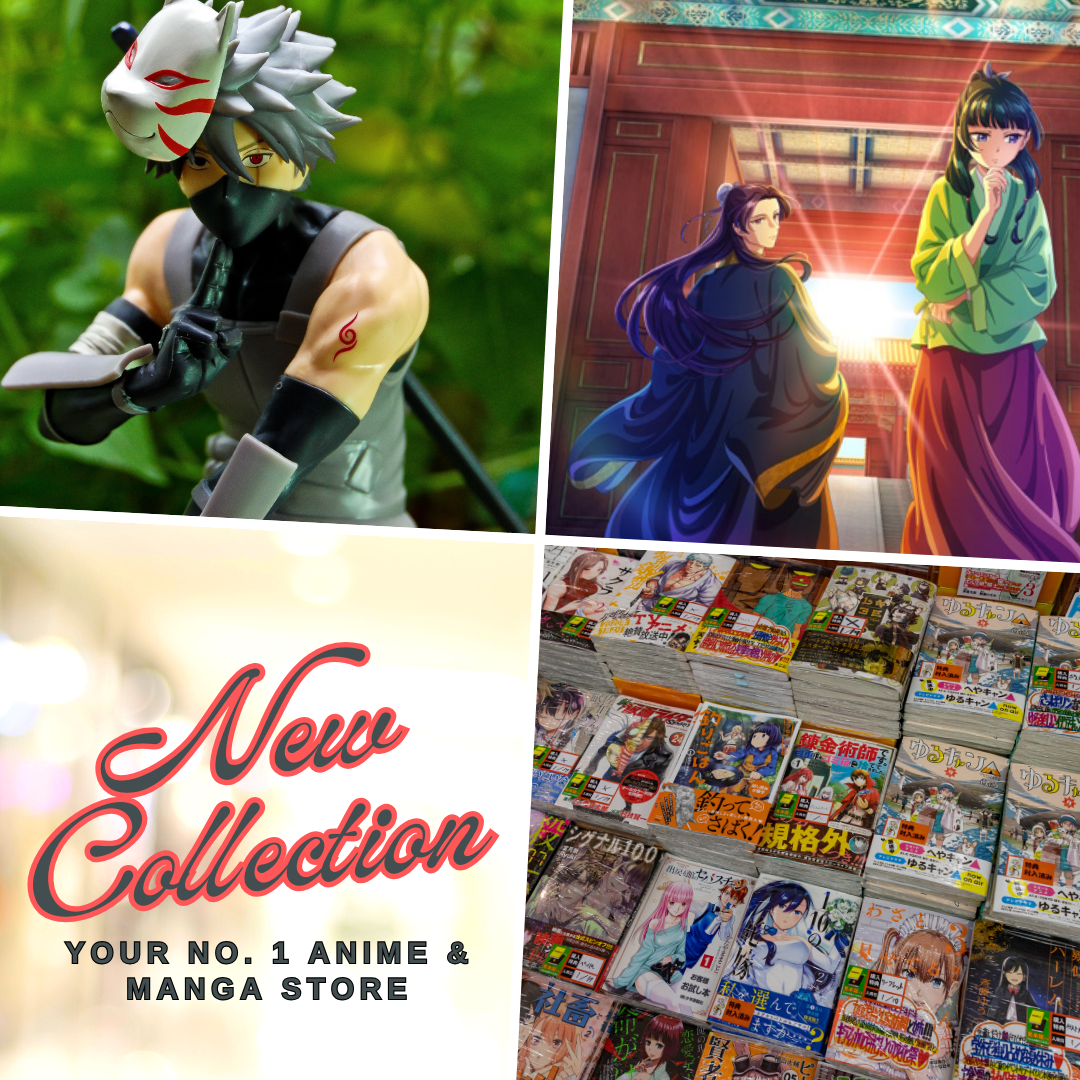 Hey guys, this is quite late but am here again to deliver our monthly Chinese anime schedule, and this time, it is for the September 2023 lineup of donghua releases. Last month, August had been an exciting one especially with Tencent revealing its 2023-2024 Chinese anime lineup with big sequels announced and new adaptations unveiled, everything simply just began and some of those highly anticipated adaptations were already scheduled for release this September, that was quite fast, isn't it?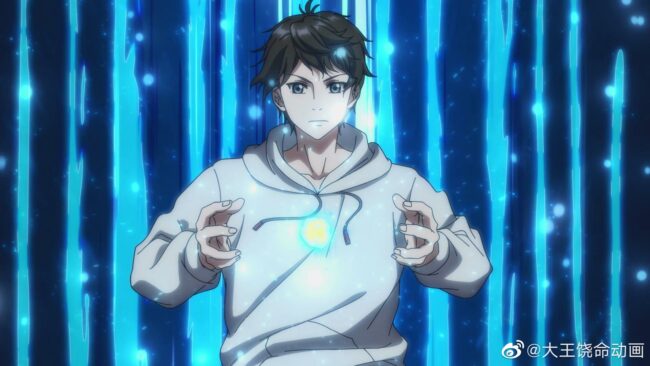 So, mostly, what we have for September 2023 donghua releases are 3D cultivation donghua that may remind you guys of the likes of Jade Dynasty, Against the Gods, A Record of a Mortal's Journey to Immortality, and some of our wuxia favorites like the Great Journey of Teenagers, and Legendary Twins.
Chinese Anime Schedule for September 2023
Without further ado, let's dive into our list of Chinese anime releases for September 2023, starting with a rather familiar title for avid fans of web novels as this one had been one of the most hype and popular IPs among viewers of Chinese high fantasy stories.
Against the Gods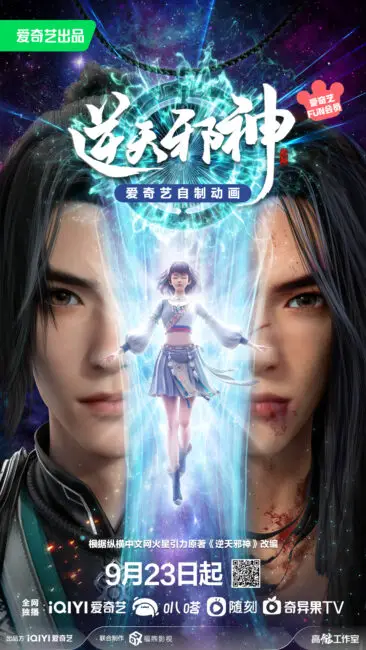 From iQIYI, this Chinese cultivation donghua was first adapted in a 2D format years ago but this one is a new adaptation and it'll be in 3D this time. Against the Gods is another story of a mortal rising through many obstacles, even against heavenly tribulation, in search of purpose, and giving meaning to his existence, a story of fulfilling one's destiny.
Against the Gods is produced by Energy Studio and iQIYI and previously unveiled during the latter's annual conference in 2021. Foch, the studio behind Perfect World and Stellar Transformation is handling its production and it is scheduled to air on September 23, 2023.
King of Martial Arts Season 2
On September 24, one of the newly released donghua yet a familiar title to many fans is coming back and that is no other than the King of Martial Arts Season 2, or more known as The Banished Disciple Counter Attack, and it will air exclusively on Youku.
Martial God Asura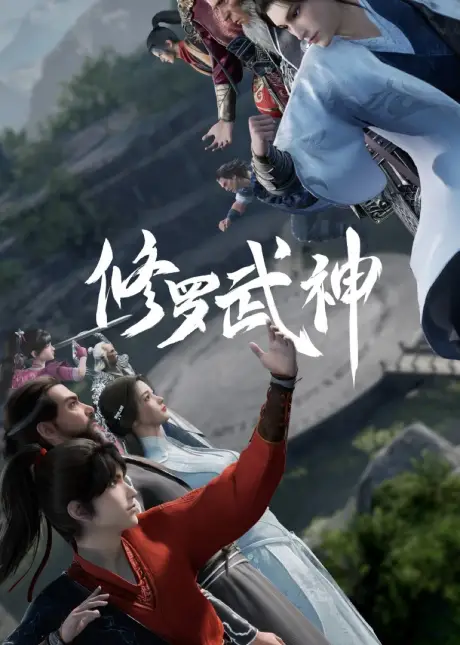 Then, comes another popular title, Martial God Asura finally receives a donghua adaptation and it is scheduled for release this September 26 on Tencent. As a story that sits among the epitome of what a cultivation donghua should be, Martial God Asura is one of 2023's donghua that everybody should not miss on their radar.
The studio behind A Mortal's Journey to Immortality, Original Force is working on this one along with the producers – Tencent Penguin Pictures and COL Digital Publishing.
Synopsis
One night a mysterious and unexplained phenomenon occurs in the nine provinces. Five years later Chu Feng, a regular outer disciple of the Azure Dragon school, awakens one of the mysterious nine lightning beasts. And discovers an egg sealed inside him.
Renegade Immortal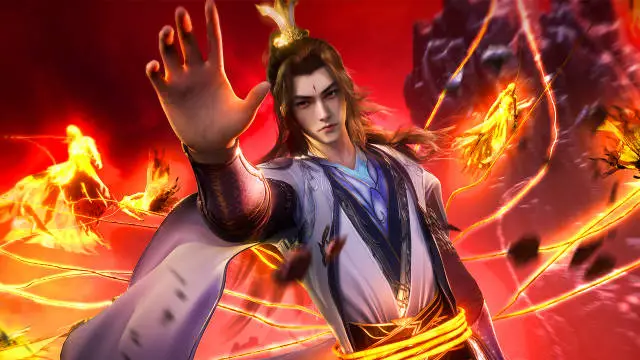 From the author of A Will Eternal, Er Gen, here comes another exciting tale of ascension and adventure. Renegade Immortal promises a world filled with wonder and action, immortal antics and cliches, and all the bizarre elements that only make watching a Chinese cultivation anime an even more exciting ride.
Build Dream is serving as its animation studio with Tencent Penguin Pictures as its producer. Renegade Immortal is slated to air on September 25, 2023.
Law of the Devil
On September 29, 2023; Tencent Video is also up to release the Chinese donghua called Law of the Devil. This donghua is animated by CG Year also known as Emo Faze, which is adapted from a web novel by Tiaowu.
Law of the Devil is somewhat similar to many fantasy and adventure donghua we had with a touch of common antics such as transmigration, reincarnation, and revenge.
Beryl and Sapphire Season 3
Our favorite duo from one of Bilibili's most adorable BL donghua is back for Beryl and Sapphire Season 3 which will air on September 27, 2023. What's even more amazing is that fans do not have to wait that long as it will air continuously, just a week after the 2nd season's finale. Now, isn't it amazing?
Thousand Kingdoms
Also releasing on September 29 is Du Bu wan Gu, or Thousand Kingdoms, a donghua that will air exclusively on Youku and follows the usual antics of a Chinese cultivation anime.
Give Me a Little Fox
Another donghua releasing on September 29 is this one called, Give Me a Little Fox.
Spare Me, Great Lord! Season 2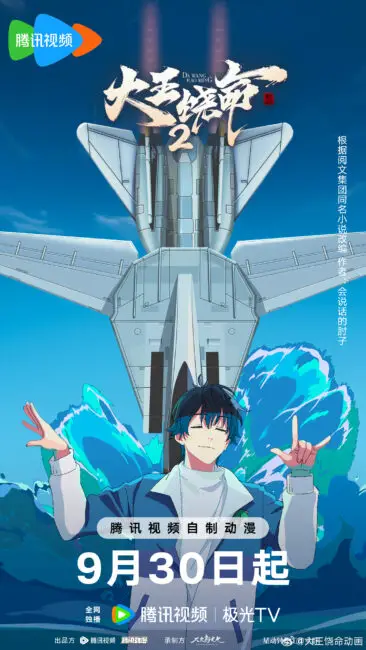 Lu Shu and his adorable little sister are coming back in Spare Me, Great Lord! (Da Wang Rao Ming) which is scheduled for release on September 30, 2023. Now that is big news and all I want to see right now is the new opening theme for the donghua after, its first opening theme was the best and most amazing we have seen so far.
The story will continue where the previous season left us all in early 2022, and for sure, everybody is excited to see what will happen next to the adventure of Lu Shu as he gets even stronger with his unique cultivation power by upsetting all the people around him.
May I ask which of these donghua are your favorites and which you're looking forward to watching when it gets released?
Last Updated on September 22, 2023 by Yu Alexius