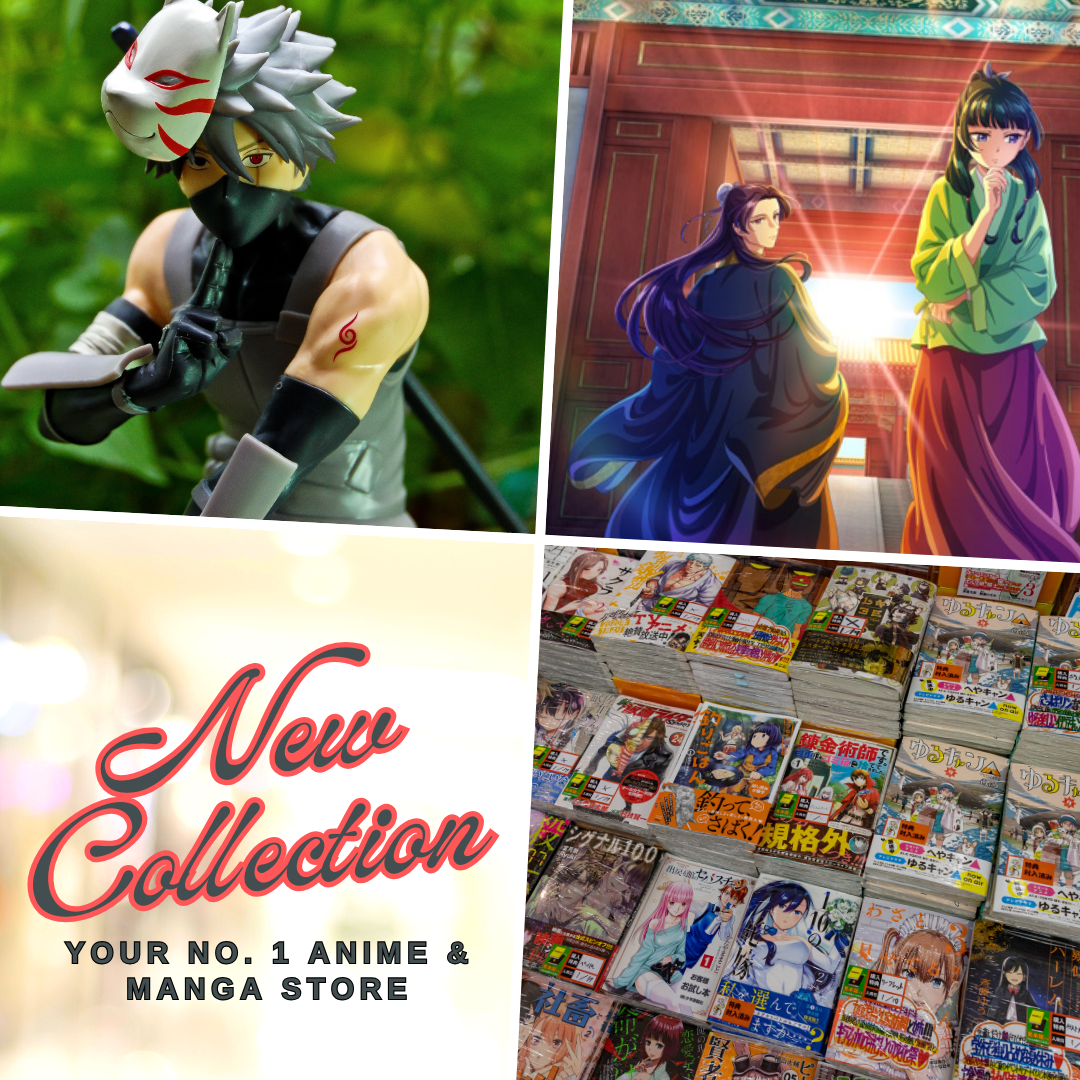 The Soul of Soldier Master is a new donghua from Bilibili this 2022 and I think that it is quite underrated despite how exciting it can be at times and still displays superior storytelling and animation than our average Chinese anime out there.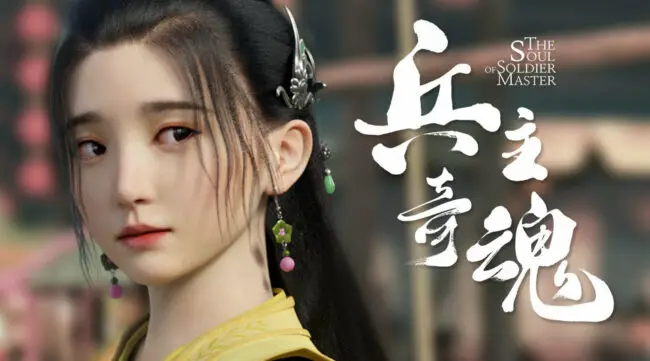 The donghua was first released on January 4, 2022 as one of Bilibili's earliest releases of the year and it brought so much promise with its fantasy and action antics, and a bit of everything Chinese that we often get from most of any donghua – wuxia and xinxia.
Synopsis
When Li Shi was born, strange cosmic phenomena occurred and he became a vessel that held the soul fragment of the Master of Weapons. He was hunted by all the clans in the world because of it. Later, he decided to enter a clan to train and find the enemies who tried to kill him and his parents. He accidentally discovered Bai Xiang, a demon tribe formation master from the Hou Clan, who wanted to eat the various tribes of the Mountains and Seas. Ying Gou helped with the test of formation. A conspiracy was about to unfold in the city of Linhai.

Source: bilibili Youtube
Donghua Like Soul of Soldier Master (Bing Zhu Qi Hun)
In line with this, many donghua viewers are actually searching or looking for some more titles that are similar to Soul of Soldier Master which actually surprised me quite a bit too since I thought, there are only a few of us who appreciates it. But it feels great to see some more fans on different donghua threads and forums asking for recommendations on similar donghua like Soul of Soldier Master, thus, I am also glad to present this list to you.
Sky Wall
Also known as Tian Yi Que, this is another upcoming donghua from Bilibili and has been listed as part of their 2022 lineup along with the Soul of Soldier Master. It is animated by Original Dream animation studio and is another cultivation story with all the common tropes and antics of a Chinese fantasy anime.
Synopsis
The ancestors established the Zhengyu Dynasty through the power of the four gods, isolated evil things, and ensured the stability and prosperity of the people on one side. But the cultivators who pursued the way of heaven discovered this secret and did not hesitate to break the imprisonment for the pursuit of the way of heaven. A serious question is placed in front of the world: Can the pursuit of the Way of Heaven be above the rest of the world?

Source: Bilibili, translated…
The Gerent Saga
Sou Xuan Lu Zhi Chen Ling Ji, an action and fantasy donghua is a project of Bilibili and Bandai Namco Shanghai with studio SJYNEXCUS handling the production. This is another donghua Bilibili on which the prologue was first released in 2021, and the main series coming over this year according to their last announcement.
It is an exciting story with some politics involved and the wuxia elements of martial heroes saving the day but not without having major hindrances on their way and it even feels larger than life.
Synopsis
Lingzhou Continent has been under the leadership of the Emperor since ancient times, guarded by eight princes, until the eighth generation of Emperor Pei, when the princes rebelled and invaded the imperial capital, causing the Jiuying Rebellion. After nine generations of emperors came to the throne, the lords had become unwilling to be ministers, the kingdoms were fighting against each other, the underworld merchants took the opportunity to rebel, and a catastrophe was unveiled, but a few young heroes stepped into this troubled chess game with an unknown fate.
Spirit Guardians
From Yi Chen Animation, Dou Hun Wei: Xuan Yue Qiyuan or Spirit Guardians had been their main work so far and has run for 5 seasons with 58 episodes in total. It first aired in 2018 on Tencent Video. It is an adventure and fantasy donghua with every bit of a martial hero story that we often have and some exciting romance coming along with it.
Synopsis
In ancient times, the Venerable Spirit World, which was trying to destroy mankind, was sealed by the Sword of Xuanhuang Awakened by Dou Soul Guard. Nowadays, human desires are expanding infinitely, plundering resources, and destroying the environment. This dark atmosphere pervades the sword of Xuanhuang and erodes it. After awakening, the Spiritual World Venerable transmits his power of darkness and organizes the Dark Night Rakshasa Sect in human beings to find out on the one hand…
Legend of Shu
Sometimes called Legend of Sho, or Shushan Qi Xian Lu in Chinese, it is the donghua adaptation of a manhua of the same title and animated by Wawayu Animation, and produced by Tencent Penguin Pictures.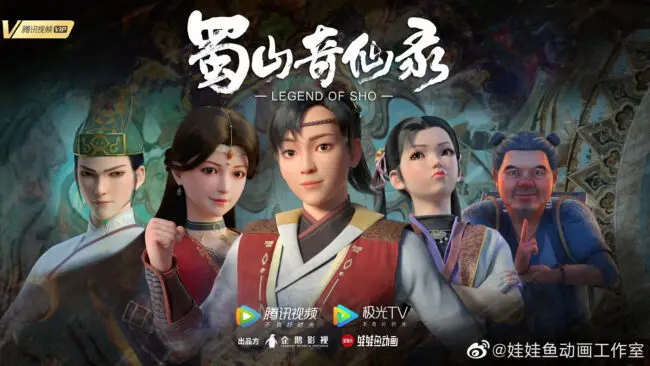 Legend of Shu follows a fascinating and youthful adventure in a historical setting with fantasy elements which include demons, undead, magic, and many more. The first part of the donghua premiered on December 8, 2021 until February 2, 2022.
Synopsis
During the An Lushan Rebellion of the Tang Dynasty, monsters are everywhere and the people were destitute in the Central Plains. Li Haobai started from the Bashu and wanted to go to the front line to make a meritorious deed. On the way, he was swallowed by the monster. By coincidence, Li Haobai and the guardian of the dragon's veins merged with each other to obtain the power of the black dragon. And he has since been involved in the struggle of various forces.

Source: wawayu.tv
L.O.R.D: Legend of Ravaging Dynasties
Simply known as Jue Ji in Chinese, the Legend of Ravaging Dynasties is a 2-part movie that was released in 2016 and 2020 respectively.
Just like Legend of Shu and Soul of Solider Master, this is a fantasy and adventure donghua with every bit of a politics and conspiracy involved, with magic and swords on the surface.
Word of Honor
The recently release donghua from Bilibili, Jun You Yun is next on our list and gives off the same vibes as Soul of Soldier Master in many ways.
This is another story of youthful adventure and follows the journey of young martial heroes as they unraveled the conspiracy of jianghu and strengthen their connection and friendship through hardship and seeking common goals.
Synopsis
After leaving the Academy, four youths go on a journey full of dangers through the martial world to uncover the truths and secrets of their identities and ultimately, to become "junzi", noblemen of honor. They follow the path of honor strictly, living honorably and enacting justice with their own strength.

Source: Bilibili, YouTube
The Island of Siliang
The gorgeous donghua from Year Young Culture, Juan Siliang is one of my best Chinese anime of 2021 and still an appetizing series to watch for new people who seek quality in Chinese animation.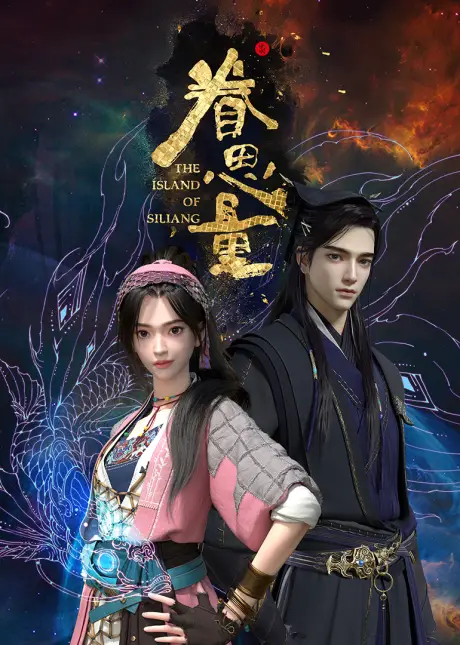 A story about gods and immortals who had sinned in the past being trapped on a prison island called Siliang, and the involvement of human beings with them is an exciting story to follow as they struggle to seek freedom while also dealing with their own demons and the power struggles between various factions within the kingdom, and the quest for the truth by main characters are all spectacles worth-watching from start until the end.
Synopsis
It tells a story about the mysterious love between an Immortal boy from the fairyland and a mortal girl, which is full of traps and dangers.

Source: WeTV
Throne of Seal
Shen Yin Wangzuo is the latest donghua from Tang Jia San Shao and Tencent Penguin Pictures, and it is animated by Shenman Entertainment. The donghua was released last April 28, 2022 and follows similar antics to many of the stories written by Tang Jia San Shao such as Soul Land, and The Magic Chef of Fire and Ice.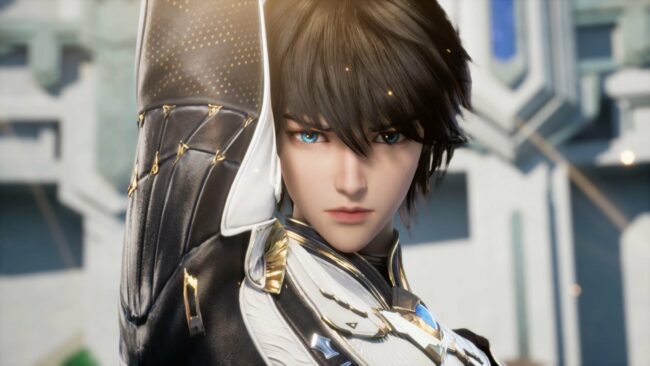 It is more of a wuxia than a xinxia but still highlights cultivation antics as our righteous main character aims to protect humanity from extinction while also having to deal with the usual coming-of-age tropes such as romance itself.
Synopsis
While the demons were rising, mankind was about to become extinct. Six temples rose and protected the last of mankind. A young boy joins the temple as a knight to save his mother. During his journey of wonders and mischief in the world of temples and demons, will he be able to ascend to become the strongest knight and inherit the throne?

Source: Anilist
The Indomitable
Qian Cong Shou is unexpectedly good, this is one of the earliest surprises of 2022 to donghua viewers out there. The Indomitable had been highly anticipated by many fans and Bilibili released it in January, and it then became a fantastic ride that brought real quality to the table. The action donghua was animated by Painted Edge animation and produced by Bilibili with BeDream.
Synopsis
Qian Cong, a young man from the "Hua" country, is a squib who has a seal but cannot use his speech ability, but even so, he dreams of becoming the strongest speech teacher. His immortal life.

Source: Bilibili
A Record of a Mortal's Journey to Immortality
Fanren Xiu Xian Zhuan | Alright, so here's a literal xinxia in our list, A Record of a Mortal's Journey to Immortality is among those donghua in the high fantasy genre, or Immortal Heroes that shares quite a similar story to Soul of Soldier Master and it is amazing to watch them all together simultaneously.
Synopsis
A poor and ordinary boy from a village joins a minor sect in Jiang Hu and becomes an Unofficial Disciple by chance. How will Han Li, a commoner by birth, establish a foothold for himself in his sect? With his mediocre aptitude, he must successfully traverse the treacherous path of cultivation and avoid the notice of those who may do him harm. This is a story of an ordinary mortal who, against all odds, clashes with devilish demons and ancient celestials to find his own path towards immortality.

Source: Wuxia World
Last Updated on November 9, 2022 by Yu Alexius