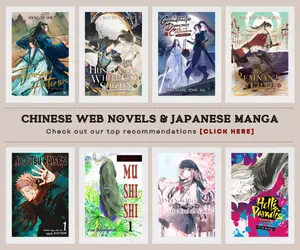 Donghua fans all over the world should rejoice because the Chinese anime schedule for July 2021 will include releases for many familiar titles and interesting ones.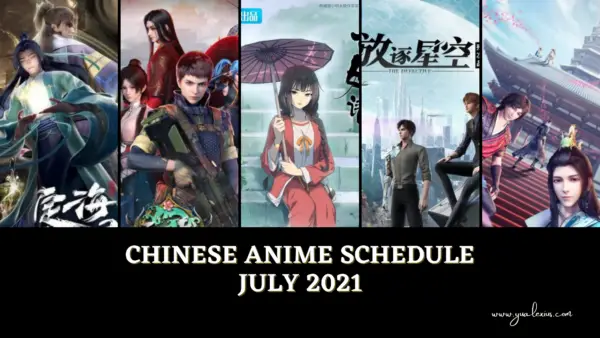 So, this is my usual post about the Chinese anime schedule airing every month and here, we will discuss the upcoming donghua releases in July 2021 and it has some of the most awaited titles for many of us and that includes me who is insanely excited for one of them.
Without further ado, I'd like to start this list with the Chinese anime lineup from bilibili airing next month since many of them are returning sequels of donghua that we are quite familiar with.
Chinese Anime Schedule: July 2021
Carp Reborn Season 2
Yuan Long Season 2 | After its successful stint last year, Carp Reborn which gave us a fusion of cultivation and modern-military cliche is coming back for its 2nd season this year. Carp Reborn Season 2 release date is on July 3, 2021 and it will air on bilibili.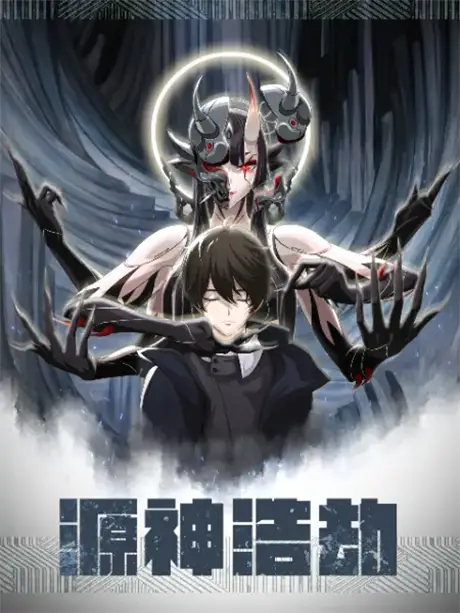 Yuan Shen Hao Jie
This is one of bilibili's original anime lineup for 2021 and it is slated for release in July 5.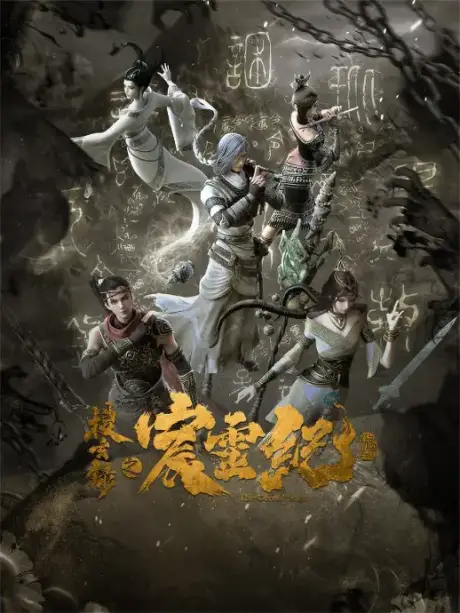 The Gerent Saga
Sou Xuan Lu Zhi Chen Ling Ji | One of the original Chinese anime from bilibili this year is The Gerent Saga, a collaboration project with Japan's Bandai Namco. This 3D Chinese anime will bring us back in time with its cultural antics in a fantasy world. The Gerent Saga release date is scheduled for July 6, 2021.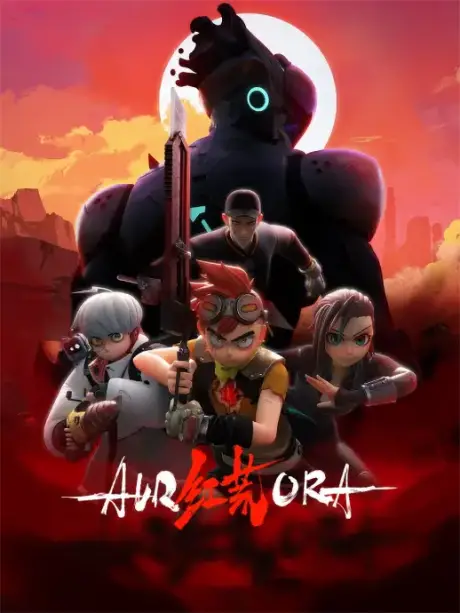 Aurora
Hong Huang | This Chinese anime is supposed to air last year but it was delayed and now, it's finally getting a definite release date and that's on July 13, 2021 on bilibili. Aurora or also known as R.E.D. Rescue Eternal Desert is an action and adventure donghua from bilibili and Maten Animation (the studio behind 2018's donghua Shanhe Sheji Tu).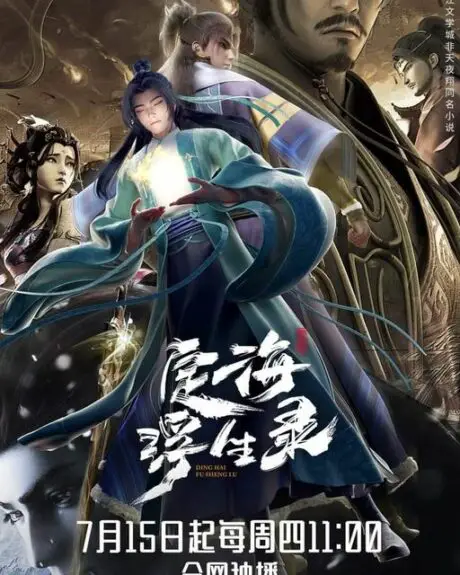 Epic of Divinity Light
Dinghai Fusheng Lu | Also known as Dinghai Fusheng Records is the prequel story to the popular BL donghua Tianbao Fuyao Lu (Legend of Exorcism) will premiere on July 15, 2021 on bilibili. The story will take place several hours before the events that took place from Tianbao Fuyao Lu, albeit some characters will appear like demons.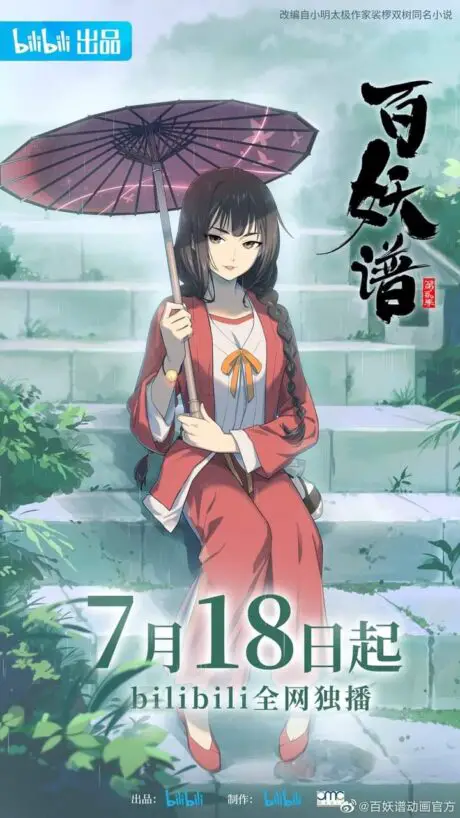 The Manual of Hundred Demons Season 2
Bai Yao Pu Season 2 | Also known as Fairies Album, this donghua is one that I am excited to watch once again. The Manual of Hundred Demons had left us craving for more when the first season ended last year and with its return this year, we are hoping for a better direction although, the first season already gave us such an intense ride of emotions and Chinese fantasy. Bai Yao Pu Season 2 release date is scheduled on July 18, 2021 from Haoliners Animation League.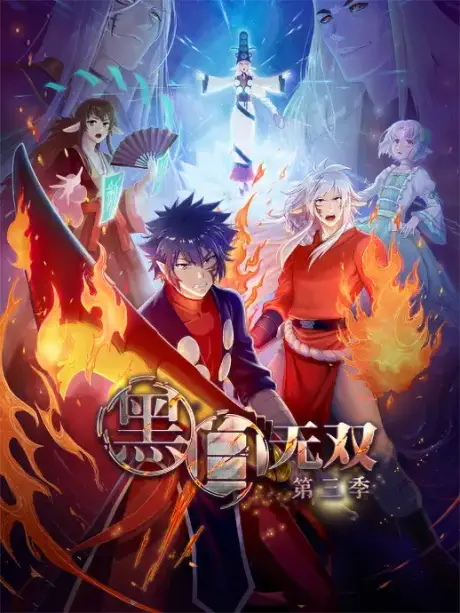 Black and White Warriors Season 3
Heibai Wushuang 3 | The Unparalleled Black and White Warriors are coming back after a long hiatus for its 3rd season this year. The Grim Reapers of the Underworld are returning to continue their story where it left off a few years ago after season 2 ended. Bilibili had added it to their lineup and this year and scheduled it for release on July 19, 2021.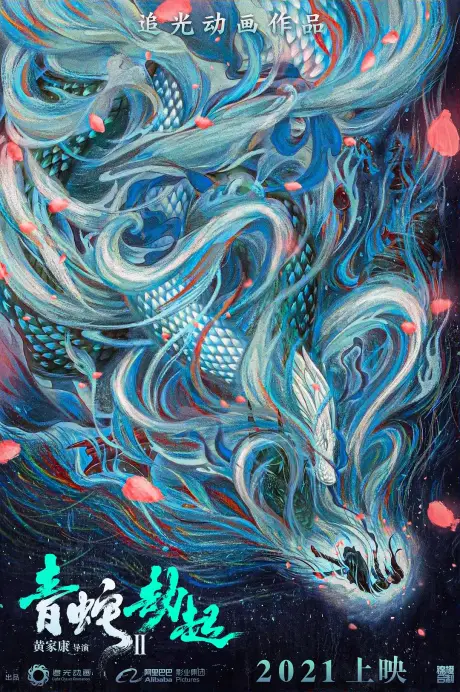 White Snake 2: The Tribulation of Green Snake
Bai She 2 Qing She Jie Qi | The sequel to 2019's Chinese animated movie White Snake will be released in China on July 23, 2021. This time, Xiao Qing (Green Snake) will be the focus of the story and the special bonds she shared with her sister Xiao Bai (White Snake).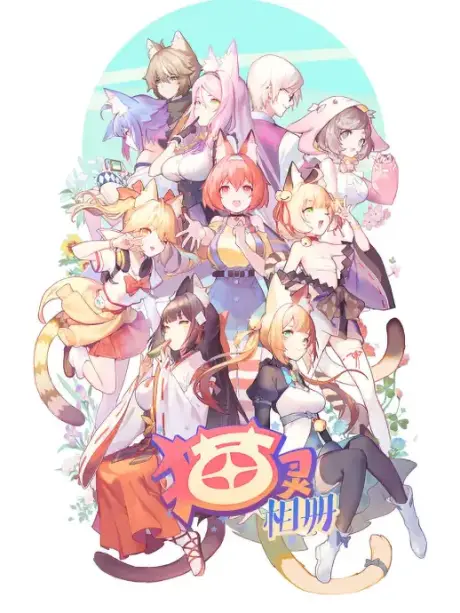 Neko Album
Mao Ling Xiang Ce | Here's another donghua from bilibili this 2021 and this is scheduled for release on July 23, 2021. Yeah, we are up for a treat with so many cats and similar vibes in this series.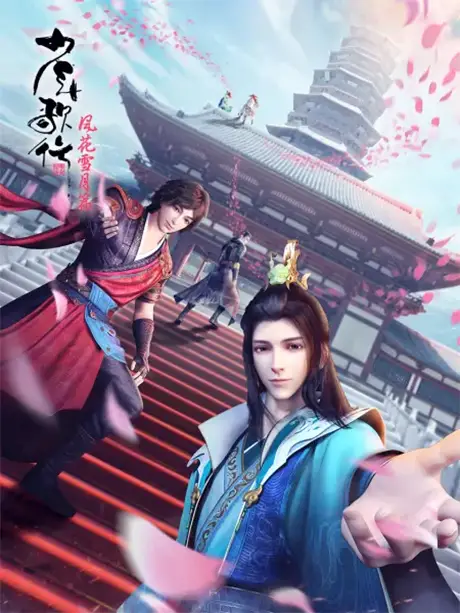 The Great Journey of Teenagers Season 2
Shaonian Ge Xing: Feng Hua Xue Yue Pian | Aside from Carp Reborn, this is another donghua releasing in July from CG Year animation studio and bilibili. The series will pick up where the first season had concluded and will be released on July 28, 2021.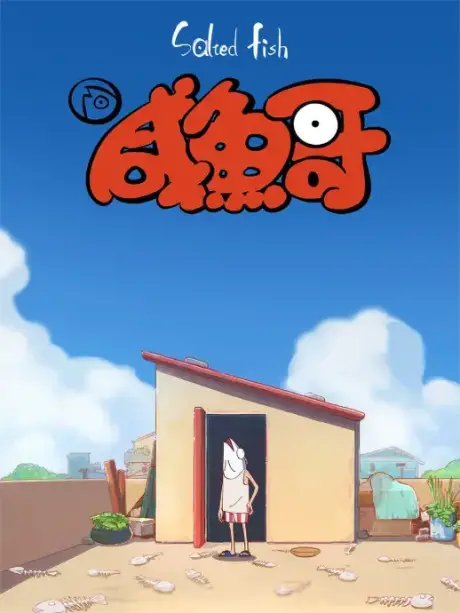 Salted Fish
Xian Yu Ge | It's bizarre but we had been used too many of this cliche from both Chinese and Japanese animation. This time, bilibili will release their original anime for this year's Salted Fish on July 29, 2021 and it promises a fun experience as the story follows the daily life of a salted fish.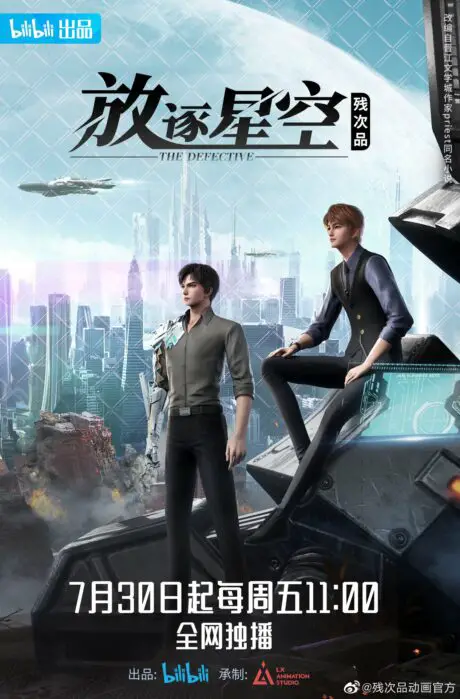 The Defective
Can Ci Pin | The long wait is over, many fans had been anxiously waiting for this donghua after its first announcement in 2019, after two years, The Defective is now releasing on July 30, 2021 at bilibili. It was adapted from one of Priest's most popular danmei novels although this one had futuristic vibes.
Wu Geng Ji Season 4
One of the longest-running and most popular Chinese cultivation anime is back for its 4th season and that is Wu Geng Ji, also known as The Legend and the Hero. It is slated for premiere on July 22, 2021 at Tencent  and WeTV at 10AM schedule.
Further Listing
Here are the other Chinese anime scheduled for release this July 2021 from various platforms as follows:
9-9-81 – July 31, 2021
Master Ji Gong – July 16, 2021 (Movie)
Realm of Terracotta – July 9, 2021 (Movie)
Rainbow Sea Fly High – July 30, 2021 (Movie)
Chunqiu Feng Shen – July 8, 2021
So far, these are all the titles listed in our Chinese anime schedule for July 2021. The majority of them are from bilibili, we shall update this list when we get news about those donghua from Tencent and other platforms such as iQIYI and YOUKU. Which of these donghua would you like to see the most? Give us your opinions in the comment section below.
Last Updated on November 8, 2022 by Yu Alexius