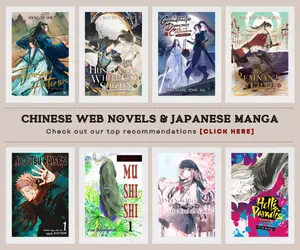 Teenage romance, magic, and urban fantasy blended well together in Lan Mo De Hua or simply known as Lan Mo's Flower, a Chinese anime that first aired in 2018 from Colored-Pencil Animation. It was one of my earliest Chinese romance anime, while I think it's not the best, it prepared me a lot on what should I expect from the romance genre in donghua. It has been a fun ride, and my youthful heart had enjoyed the little things in its story, the message it tries to deliver, and the adorable moments between the characters. It was romantic and I think many of us can relate to the story in one way or another, especially those who had an exciting love story from their teenage years.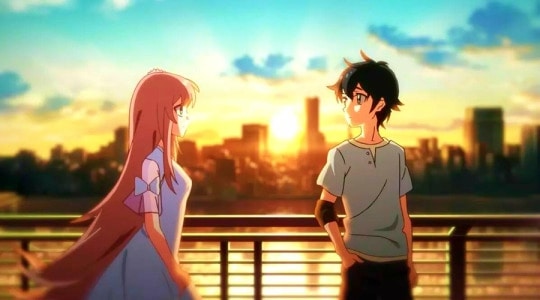 Synopsis
Ordinary girl Lan Mo once got a headdress flower that could transform her into a dream girl. She uses this image to chase her childhood sweetheart, Liu Yi Feng. The story that happens between them is sweet and touching, however, every wish has a price to pay.
Lan Mo De Hua was released on July 13, 2017, until August 14, 2017, with a total of 9 episodes with a 15-minute length each. The anime is also known as Blue Flower, A Wonderful Flower, but to many non-Chinese fans, it's known as Lan Mo's Flower.
I know that I am not the only one whose interest in Chinese animation had been further inspired by Lan Mo De Hua, so I would like to share a list of Chinese anime like Lan Mo De Hua that fellow viewers and fans can check to further expand their horizon on the Chinese anime romance genre and cliche.
10 Chinese Anime Like Lan Mo De Hua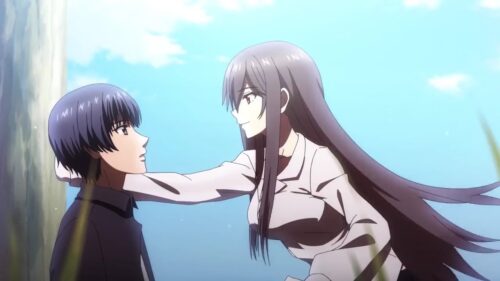 My Cultivator Girlfriend
Wo De Tian Jie Nu You | First on our list is a Chinese anime that many fans might be quite familiar with, it's My Cultivator Girlfriend, a fusion of comedy and fantasy with interesting romantic cliche as we follow the story of a young man in his journey to becoming a cultivator due to the influenced of a mysterious girl he had met.
Related Post: 10 Anime Like My Cultivator Girlfriend That Fans Should Watch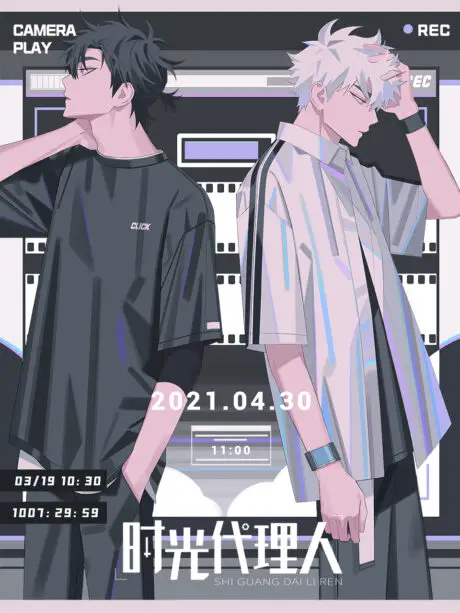 LINK CLICK
Shiguang Daili Ren | In 2021, LINK CLICK had premiered, one of our must-watch Chinese anime of the year, it follows the urban fantasy setting and cliche that will remind you of Lan Mo De Hua. It's exciting and filled with drama, and every episode shows us some life lessons, the danger of playing with time, and the special bonds that connect our main characters.
Read: My First Reaction to Chinese Anime LINK CLICK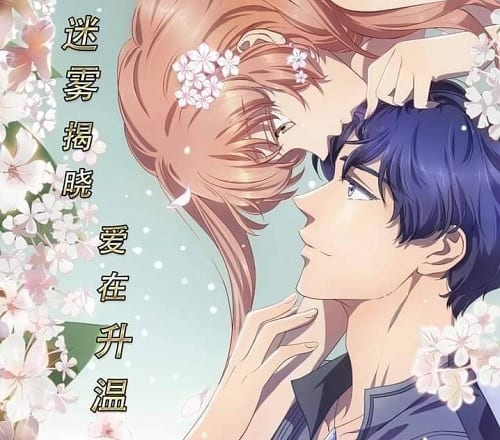 Immemorial Love For You
Ai Zai Xiyuan Qian | From Taikong Works, this Chinese romance anime with 2 seasons so far is an interesting story between an alien and his lover who got reborn hundreds of years later. It was based on a song with the same title. Immemorial Love For You was first released in 2019, then followed by the 2nd season which premiered on February 14, 2021.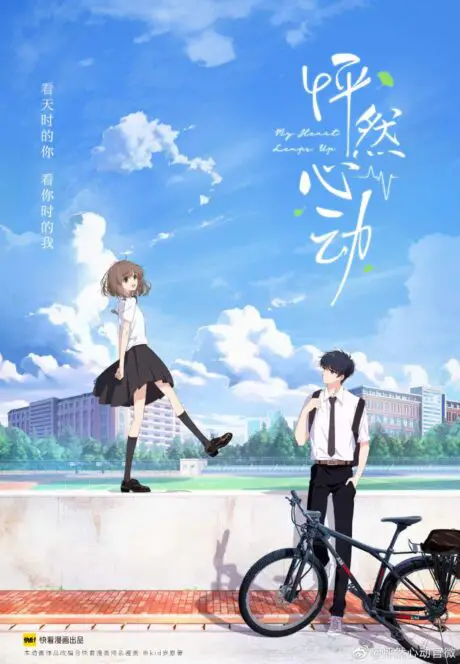 Love Never Fails
Peng Ran Xin Dong | Also known as My Heart Leaps Up is a Chinese anime adapted from a romance manhua of the same title. It follows the story of two young hearts as they go to school and lived in the same dormitory until they slowly opened their heart and the young girl realized her budding emotions towards the young man.
Shaoshuai Meitian Dou Zai Chicu
Here's a donghua that aired on January 8, 2021. It is slated to have 30 episodes with a 7-minute length each and was released online.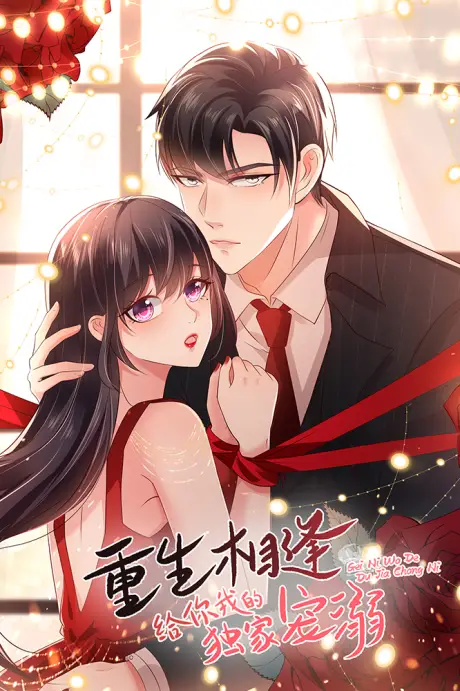 Rebirth Meeting: For You and My Exclusive Lovers
Chongsheng Xiangfeng: Gei Ni Wo De Dujia | Just like any other shoujo story out there, Rebirth Meeting: For You and My Exclusive Lovers is like an isekai story but not. It follows the story of our female lead who died and return to her teenage years, and determined to live her life anew without being played around by anyone else, she met this young lad whom she thought was disabled. It's like a generic shoujo story, but not that bad and if you like Lan Mo De Hua, then you will surely enjoy this donghua. It premiered on February 16, 2021, until June 29, 2021, with a total of 30 episodes in 4-minute length each. It was based on a manhua by author and artist Ake Culture.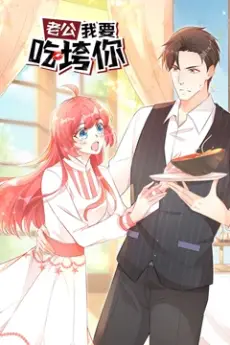 Laogong Wo Yao Chi Kua Ni
This short Chinese romance anime was released on January 1, 2021, and scheduled to air until June 19, 2021, covering a total of 50 episodes with a 1-minute length each. That's short but not that unusual when it comes to Chinese animation. It was based on a manhua with the same title.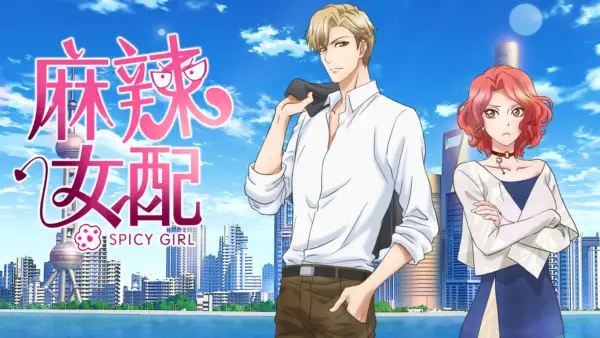 Spicy Girl
Mala Nu Pei | Exciting, hilarious, and relatable, Spicy Girl is a fresh romantic narrative from a Chinese anime. It has those antics from several Japanese anime that follows the life of an actress. Spicy Girl is one of those Chinese anime Japanese dubbed versions, and you can watch both versions of the donghua on WeTV.
Read: List of Chinese Anime to Watch on WeTV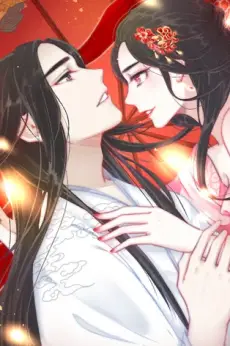 Gebi You Zhi Taohua Yao
This is another romance donghua that aired this year, it premiered on March 3, 2021, and will run until July 21, 2021, with a total of 22 episodes with a 6-minute length each.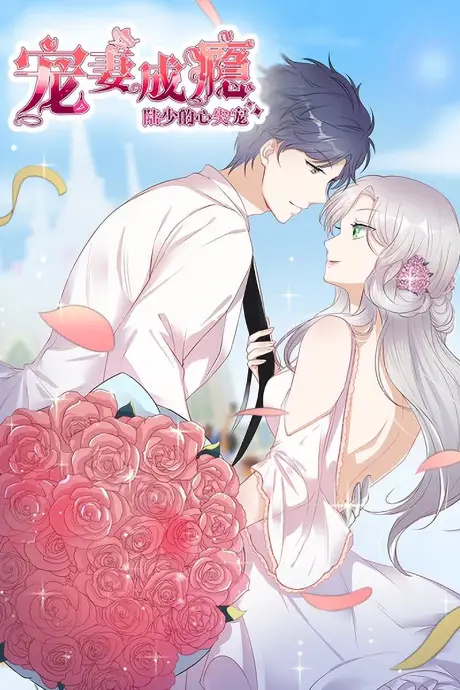 Unbreak My Heart
Chong Qi Chengxin: Lu Shao de Xinjian Chong | You might think that this is just another Cinderella story but yeah, they have some similarities but we have no Prince Charming here but the male lead sure is a powerful individual here. Unbreak My Heart follows a story of a damsel in distress, but we love her, who will fall in love with the notorious man known as The Living Devil in the city. The donghua premiered on April 28, 2020, and run until August 25, 2020, for a total of 20 episodes and a 9-minute length each. It returns for another season a few months later and aired until April 1, 2021.
Further Recommendations
If you wish to watch more Chinese anime like Lan Mo De Hua, we had prepared some more titles here for you:
Monster List (Yanguai Mingdan)
Cupid's Chocolates (Aishen Qiaokeli-ing…)
Lighter & Skirt (Dahouji Yu Gongzhu Qun)
I'm Joybo (Wo Shi Jiang Xiaobai)
Left-Hand Layup!
Yisheng Zhiai
Psychic Princess (Tong Ling Fei)
Memory of Changán (Shi Yi Changán)
The Demonic King Who Chases His Wife (Xie Wang Zhui Qi)
If you wish to read more Chinese anime recommendations, don't forget to subscribe to our newsletter and get the latest updates from us right in your email's inbox.
Last Updated on September 25, 2022 by Yu Alexius