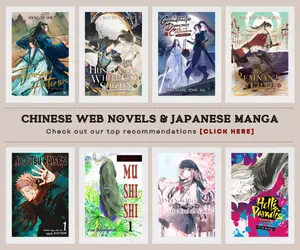 A story that may sound generic but relatable, that's what the Chinese romance anime My Cultivator Girlfriend has to offer to donghua fans from the get-go. It's hilarious and has the typical rom-com that we often have from various romance anime, but there's one cliche that sets it apart from many, just like the title suggests, we had cultivation antics going on in this donghua, a pretty common cliche in Chinese animation.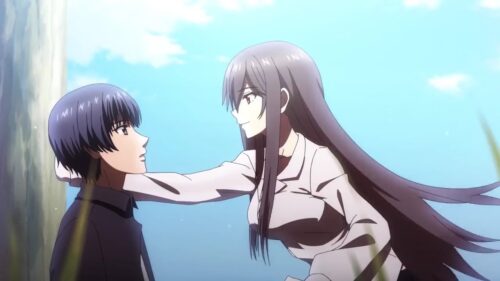 My Cultivator Girlfriend (Wo De Tian Jie Nuyou) is among the earliest player in the romance genre in Chinese animation in recent years. The donghua was adapted from a manhua of the same title written by Doris. The donghua aired in 2017 until 2018 for a total of 15 episodes with 14 minutes duration each. It was animated by Big Firebird Animation and directed by Wei Tianxing.
Synopsis
The modern cultivation world has become a place of intrigue and calculation. The strong prey on the weak. Everyone feels insecure. The security guard, Hero Ma, started his cultivation by accident after he saved a girl cultivator. [Source: Qidian]
For my fellow fans who are craving more Chinese romance anime like My Cultivator Girlfriend, I have prepared quite a small treat for you. Here, I had listed 10 Chinese anime like My Cultivator Girlfriend that shares similarities with the fun romance-comedy donghua in one way or another.
10 Chinese Anime Like My Cultivator Girlfriend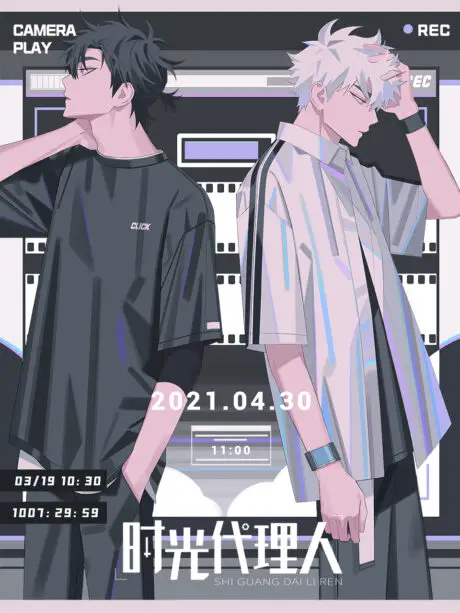 LINK CLICK
Shiguang Daili Ren | We can't talk about the urban-fantasy setting without mentioning the recently released donghua LINK CLICK, or Shiguang Daili Ren. It does not have cultivation but it does have the same magic and appeal as My Cultivator Girlfriend, a bit of drama, and a story that many viewers can connect themselves. We have two young men here who have a special ability, one can enter the photo and change the event in the past, one serves as the bridge and medium for that ability to happen.
Related Post: Link Click Season 2 had been revealed by bilibili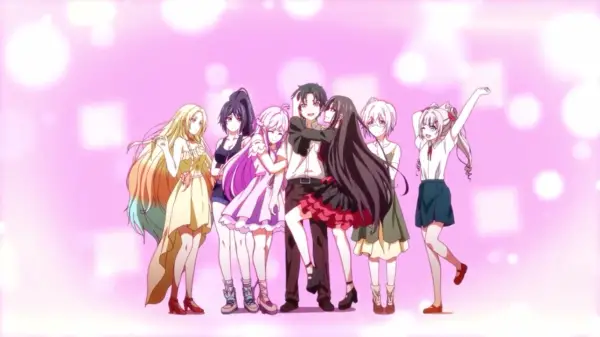 Cupid's Chocolates
Aishen Qiaokeli-ing… | This may not be as flashy as LINK CLICK, but Cupid's Chocolates is as hilarious and romantic as My Cultivation Girlfriend in any sense. Released in 2015, Cupid's Chocolates follows the usual formula of a romantic comedy and harem anime in a nutshell. We had the unpopular guy suddenly wake up and become the harem king of the school, attracting girls he doesn't even know of. That's where his hilarious and exciting high school life turn over a new leaf or did it get even worse?
Read: 10 Chinese Anime Like Cupid's Chocolates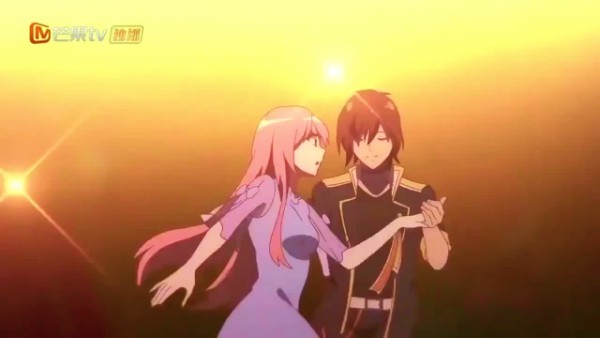 Lan Mo's Flower
Lan Mo De Hua | Here's another urban fantasy setting that we had in a Cinderella-esque story. She likes her childhood sweetheart and to get his attention, she was enticed to use a hair ornament that has the magic to change her appearance, to become a lovely and dazzling lady. Can this temporary affection even be called real attraction? Lan Mo's Flower was one of my earliest Chinese anime in 2017 and it's a perfect story to make time pass by.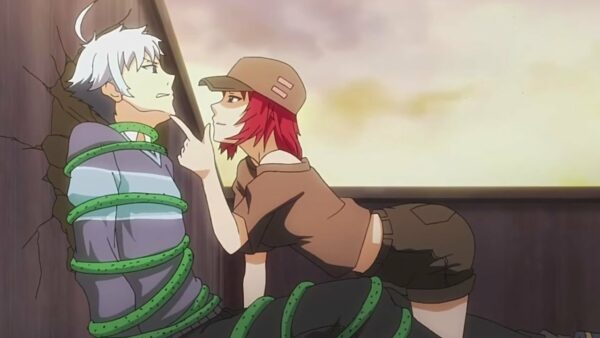 Monster List
Yaoguai Mingdan | He is an ordinary boy but what did he do to gain the affection of several ladies, to make it even worse, these ladies are no human. Monster List is a Chinese anime from Haoliners Animation League and promises a hilarious ride for the viewers.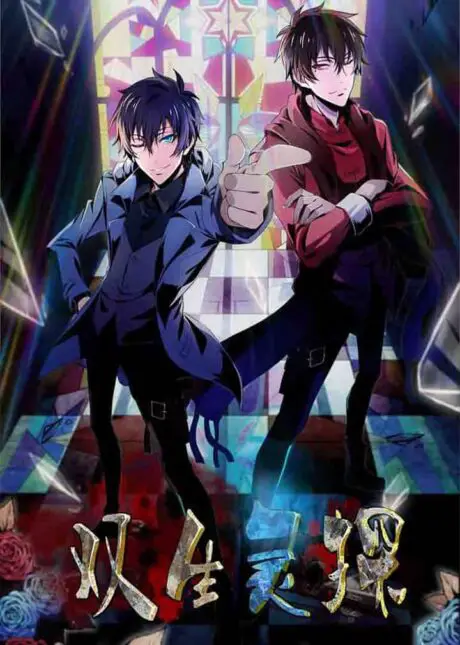 Twin Spirit Detectives
Shuangsheng Lingtan | This is not romance but it does have the same vibes as My Cultivator Girlfriend if we take a look at it from the urban-fantasy setting. Twin Spirit Detectives is a donghua that aims to question the viewer's sanity through channeling the story from the perspective of the main characters who had to question his mind.
Planting Manual
Yao Jing Zhong Zhi Shou Ce | There's romance, there's action, and plenty of ladies, enough to make this donghua a harem. Planting Manual is adapted from the manhua The Demon Spirit Seed Manual that follows the path of a young man who transmigrated to a fantasy world, bestowed the ability to cultivate but through an unusual method of collecting demon seeds, let them grow and collect those fairies that come out when it blooms. To make it short, Planting Manual is an exciting Chinese isekai anime with a harem of fairies in a nutshell.
Hitori no Shita: The Outcast
Yi Ren Zhi Xia | Here's a popular Chinese anime that many of you might be quite familiar with. It's a story towards the path of cultivation by discovering the past and one's hidden potential by overcoming so many obstacles. There's plenty of action, probably some of the best that you can have from a Chinese animation. We also have insanely hilarious humor, making this series a fantastic comedy anime. Now, you might be asking, what makes Hitori no Shita similar to My Girlfriend Cultivator? Just like Hero Ma, we had Zhang Chulan who was absorbed into the Outsider's world and became a cultivator through his encounter with a woman, in Chulan's case, that my Feng Baobao.
Read: Best Anime Fights from Hitori no Shita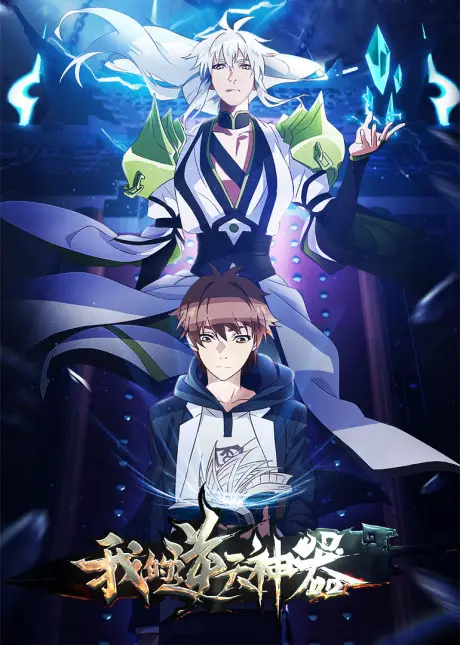 My Holy Weapon
Wo De Ni Tian Shen Qi | This is a Chinese anime that reminds me of the Kiba and Fate series, or any anime where the characters had to invoke divine spirits, or any beings through the use of artifacts, amulets, etc. My Holy Weapon follows the story of an ordinary man who finds himself amidst the battlefield of warring mages. There's a sense of adventure that viewers can enjoy while watching this donghua along with the typical romance and fantasy cliche we got from a Chinese anime.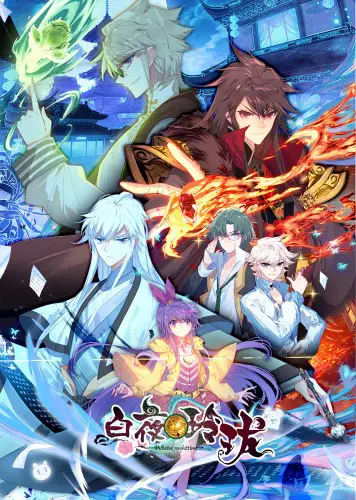 Whited Nighttime
Bai Ye Ling Long | Let's take a detour and go back to romance and comedy stories, Whited Nighttime is one of the closest Chinese anime I could think of when talking about My Cultivator Girlfriend. While they are not particularly the same, the feels or vibes of watching the two series produce an entertaining mood filled with laughter, a bit of drama, and romance cliche.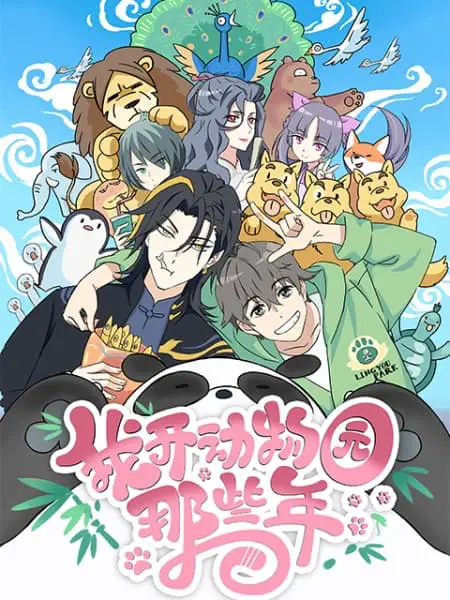 Those Years I Opened a Zoo
Wo Kai Dongwuyuan Naxie Nian | Here's a story of entering into the unknown, just like how Hero Ma started cultivation suddenly after meeting the cultivator girl. This Chinese anime aired as part of the Spring 2020 anime lineup from bilibili. It is an adorable urban fantasy story about opening a zoo despite not knowing how to run it, and the fun experiences as well as failures that come with it. For viewers who just want to enjoy and have fun, Those Years I Opened a Zoo is a must-watch for you, it's quite underrated and it deserves more credit than that.
Further Recommendations
Meanwhile, here are some more Chinese anime like My Cultivator Girlfriend for the fans to check as follows:
The Beauty Blogger
Spiritpact
Fox Spirit Matchmaker
Spicy Girl
The Manual of Hundred Demons
The Island of Siliang
I'm Joybo
Rebirth Meeting
Voice of Fox
Psychic Princess
Cinderella Chef
Unbreak My Heart
The Demonic King Who Chases His Wife
Memory of Changán
No Doubt In Us
If you wish to get more Chinese anime recommendations, don't forget to subscribe to our newsletter and receive updates right in your email's inbox.
Last Updated on November 8, 2022 by Yu Alexius