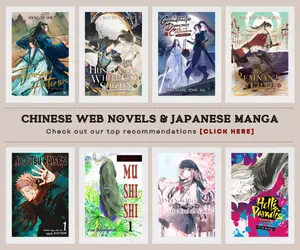 Hey guys, this 2021 marks the 4th year of my wandering into Chinese animation or donghua and I would like to share a bit of a personal list in this post from various series that I have seen these past 4 years. Delving into donghua had been an amazing experience for me and I do hope that such is the case too for my fellow fans. The donghua community had widened my horizon as an anime fan and it also helped me find myself and where should I stand as a blogger in the neverending cyberspace.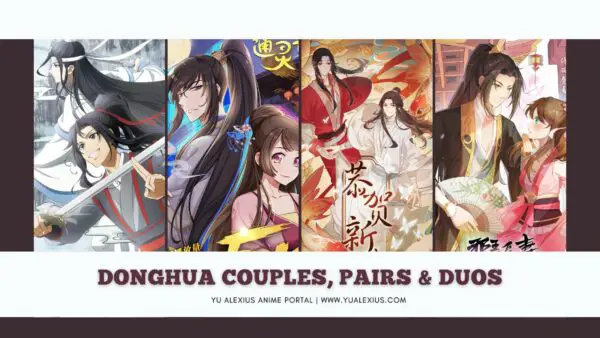 Alright, the topic that I'd like to share this time is my top 10 donghua couples, pairs, and duos from different series that I have watched all these years. Some are couples, but I have also included pairs and duo that many fans had to ship while the others are simply like sworn brothers that have unique and bizarre relationships.
Top 10 Donghua Couple, Pair & Duo
Xie Lian & Hua Cheng
First on my list is from the most adorable and heartfelt BL donghua that I have seen so far and they are Xie Lian and Hua Cheng from Heaven Official's Blessing. These two characters share a rather delicate relationship that can melt our hearts at any moment. Xie Lian is such a pure-hearted and innocent soul, Hua Cheng's case is also bewildering; who would ever expect to see such devotion from a powerful ghost that heaven's deemed as evil. Xie Lian and Hua Cheng's connection is empowered by their sense of isolation from the world, being treated like a castaway, and they both find solace in each other's presence despite being from different sides of the coin.
Related Post: The Best Quotes from Heaven Official's Blessing
Wei Wuxian & Lan Wangji
Next on our list is Wei Wuxian and Lan Wangji from the Grandmaster of Demonic Cultivation (Mo Dao Zu Shi), one of the best Chinese anime out there. Wei Wuxian's playful and mischievous nature and Lan Wangji's upright and serious demeanor often clash but deep inside they both hide a caring heart towards one another. As another pair from a boys-love donghua, Wei Wuxian and Lan Wangji's relationship is another delicate one, yet it is quite overwhelmed by the other elements of the series such as the action and supernatural-mystery side of the story.
Qian Yunxi & Ye Youming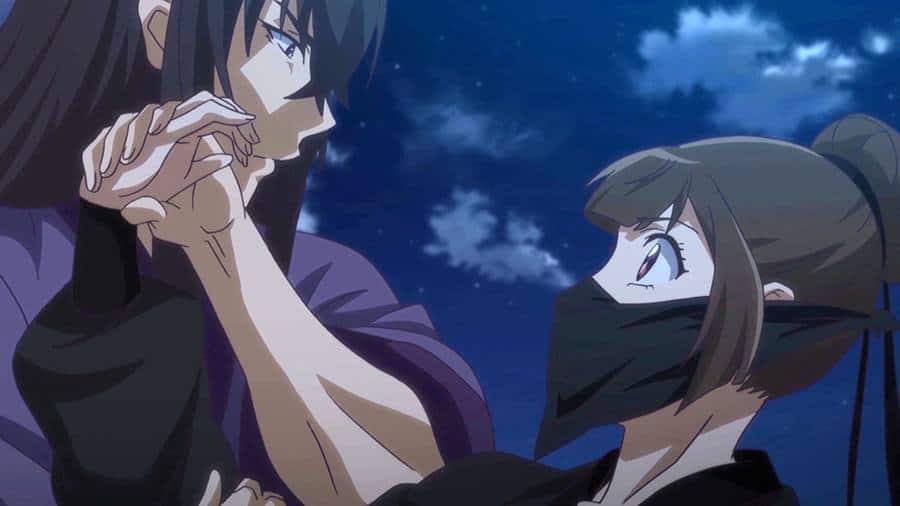 The hilarious yet romantic story of Qian Yunxi and Ye Youming from Psychic Princess had captivated our hearts in many ways. As the main characters from one of the leading shoujo donghua, Qian Yunxi, and Ye Youming's interactions were able to deliver similar vibes to those popular romance-comedy anime from Japan. Yunxi is our typical strong-willed and independent woman, she's no damsel in distress but the fact that such a side of her always ended up in trouble with Ye Youming and made them clash captured our shoujo hearts.
Ye Xiu & Su Mucheng (The King's Avatar)
While I don't see these two characters as a couple yet, their genuine care towards each other and willingness to support one another made them one of my favorite duo from The King's Avatar. Their sibling-like relationship is amazing and I am amazed at how Ye Xiu still cares as Su Mucheng, acting as a guardian in Su Muqiu's stead.
Tang San & Xiao Wu
Now, we have a legit couple here and they are Tang San and Xiao Wu from Soul Land, currently one of the most popular Chinese anime in China. They started as a rival, then progress into a brother and sister relationship that promises to protect one another while also being aware of each other's feelings. Tang San and Xiao Wu resemble any main couple from our typical anime out there, yet it's a good thing that Xiao Wu is no damsel in distress and both of them are pretty aware and honest to each other regarding their feelings.
Related Post: Top Anime Like Soul Land (Douluo Dalu)
Cheng Ke & Jiang Yuduo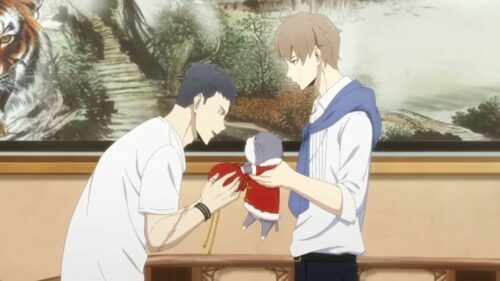 From my favorite BL donghua last 2020 that got me surprised in many ways, Antidote or Jie Yao gives us the funny yet friendly pair of Cheng Ke and Jiang Yuduo whose concerns for each other are as genuine as ever. In trying times where they both feel lost, they find kindness and support in each others' presence. Who would ever expect that what seems like to be an unfortunate and surprising meeting would end up in such a hopeful and satisfying conclusion?
Wei Zhuang & Han Li
They're not a couple or pair but this duo would seriously steal your heart. Wei Zhuang and Han Li from Nine Songs of the Moving Heavens share a rather peculiar relationship and it is something that truly catches my attention. They both desire revolution and together, in the presence of one another and their allies, they made a pact to work hand in hand and dares to change a rotten kingdom and political system from within.
Su Luo & Jin Wang
We have another couple from a shoujo-donghua in this list and they are Su Luo and Jin Wang from The Demonic King Who Chases His Wife (Xie Wang Zhui Qi). They both have the same vibes as the previous couple that I have mentioned above, Qian Yunxi and Ye Youming. However, there's a twist in their story, this donghua touches transmigration elements or what we called isekai. Su Luo and Jin Wang as a couple are quite funny to follow as their relationship is fragile yet they both show genuine concern for each other.
Ye Xiu & Chen Guo (The King's Avatar)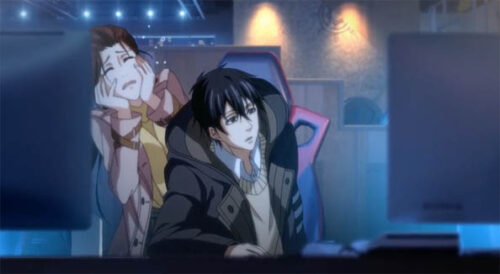 If you're a fan of The King's Avatar, you wouldn't be able to resist the hilarious idol-fan and employee-employer relationship of Ye Xiu and Chen Guo. We, fans could only ship them in any way we want but these two had developed a friendship that is founded through peculiar means. In the end, these two and their relationship with each other had made the experience of watching and reading The King's Avatar an amazing ride.
Related Post: 5 Chinese Anime About Online Gaming
Nezha & Ao Bing (Nezha: The Devil's Rebirth)
Friends or enemies can be categorized either way. Nezha and Ao Bing from the 2019's blockbuster Chinese anime film Nezha: The Demon's Rebirth is just like any other that we can find from a shounen anime yet, they're something special in the way that the story was narrated. They reminded me of Naruto and Sasuke, they're both victims of their fate. However, their friendship helps them find courage from each other and somehow enables them to defeat that very destiny.
I still have plenty of donghua couples and pairs in my head but these are the first 10 that come immediately to my mind. So, let me ask you guys, which set of pairs from any Chinese anime did capture your heart? Please leave a comment below and don't forget to subscribe to our newsletters to get the latest updates from us.
Last Updated on September 25, 2022 by Yu Alexius