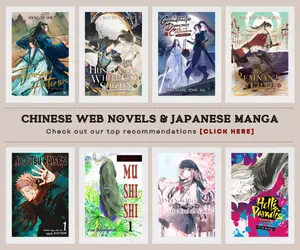 The summer anime lineup for 2019 was officially over and now it's about time to make our final review on which anime series excel and which one disappoints the most. The autumn is finally here, thus 
Fall 2019 anime season
 is starting to invade the anime community with its heavy titles this season such as 
The Seven Deadly Sins: Wrath of the Gods
, Sword Art Online: Alicization – War of the Underworld, 
My Hero Academia Season 4
, etc. To give closure to the previous season, Yu Alexius Anime Portal had scheduled to release our
Summer 2019 Anime Awards
this week together with this final impression post.
Alright, this final review of summer 2019 season will be divided into three (3) sections as follows:
EXCELLENT – these were the anime series that really did well last season.

AVERAGE – the anime titles which had been consistent but did not make some breakthrough.

DIDN'T DO WELL – the anime titles that had been a disappointment throughout its whole run.
In general, the summer 2019 lineup had been a strong one and I believe it is better than the spring season in my personal opinion. It has been a fun experience, especially with the romance genre finally dominating the season in the latter part. The shounen genre had great representative this time with Dr.STONE, Vinland Saga, and Fire Force showed us consistency in our weekly chart throughout the season. We were also treated to heavy amount of character developments and great adventure at Astra: Lost in Space, O Maidens In Your Savage Season, and Granbelm.
Summer 2019 season
 had been dominated by comedy anime series which I believed were amazing at its best though some of them also filled the worst group of the season. Nonetheless, it makes the entire season interesting, funny and entertaining enough giving us a different approach in the comedy genre.
EXCELLENT ANIME SERIES OF SUMMER 2019
Summer 2019 – Top 5 Anime of the Season
Hey guys, these were the anime titles that dominated our Top Weekly Chart throughout the season. We had been treated to an amazing story, beautiful animation, and interesting characters to follow while watching these anime shows. A brief introduction to this section is the list of anime series that make summer 2019 a wonderful ride.
Demon Slayer: Kimetsu no Yaiba

Carole & Tuesday

Astra: Lost in Space

GIVEN

Vinland Saga

Dr.STONE

Skilled Teaser Takagi-san Season 2

O Maidens In Your Savage Season

Fruits Basket (2019)

Fire Force

The Ones Within

Wasteful Days of High School Girls

How Heavy Are the Dumbbell You Lift?

Granbelm
Demon Slayer: Kimetsu no Yaiba
Ufotable's Kimetsu no Yaiba
Definitely the biggest new anime title of the year so far, all thanks for its massively perfect animation, great character development, beautiful visuals and efficient charisma towards the anime community. Somehow, I felt like it ended up as overrated but to be honest, it definitely deserves all the praise it gets as the production team behind the anime really worked hard big time for it. I did have an in-depth discussion about Demon Slayer in my review about it on a separate post. However, I have to say this as a short summary; the anime had been a fantastic ride throughout its 26-episode runs with so many high quality animated fight scenes and well-written drama. The entire stint of Demon Slayer eventually made it as one of the best anime of 2019 in our year-end list.
Carole & Tuesday
Netflix & Madhouse's Carole & Tuesday
A Netflix original anime, Carole & Tuesday had been a fun musical ride throughout its run with so many amazing songs shared to its viewers and followers. Its approach towards modern day living and cliché is quite effective and it makes the connection between its story and the viewers pretty solid. The story is a well-written one, while some songs were quite meh, I definitely enjoyed some of it especially The Loneliest Girl, and its epic finale singing MOTHER. Though, the politics involved were also noticeable as some of the clichés in the anime were a reflective parody of some current affairs happening in the real world.
Astra: Lost in Space
Lerche's Astra: Lost in Space
This had been a solid anime with interesting world-setting and amazing storytelling. This adventure anime never fails to surprise the viewers with its plot twist and heavy dosage of drama. The voice acting is another star factor for this anime, partnered with breathtaking visuals Astra: Lost in Space is the ultimate anime of the season that gave the viewers an amazing ride of extra-terrestrial escapade.
GIVEN
Lerche's GIVEN
The 
best boys-love anime of 2019
 is among the most loved anime of summer 2019 lineup. It definitely live-up to the tagline NOT YOUR ORDINARY SHOUNEN-AI ANIME. It was one of the best romances and drama anime of the season and the character development of Mafuyu Sato had embraced every level of acceptance in the anime and almost every character is just lovable and interesting to be with. The music is one of the strengths of the anime, who wouldn't fall in love with its ending theme Marutsuki while the opening theme Kizuato is a pure embodiment of the drama that contained in the anime. The insert song Fuyu no Hanashi had just broken our heart tremendously during Given 9
th
episode which I believed to be its strongest element in the anime so far.
Vinland Saga
WIT Studio's Vinland Saga
From the studio that gave us Attack on Titan, The Ancient Magus' Bride, and Kabaneri of the Iron Fortress – people are expecting Vinland Saga to be an amazingly animated show and it didn't disappoint at all. The anime had been a bloody adventure with so much drama, action, and historical cliché especially with the Danes invasion of England during the pre-Medieval period of Europe. Vinland Saga together with other titles in this post such as Dr.STONE, and Fire Force will continue airing as part of the Fall 2019 Lineup, so we'll definitely see some heavy progress in its story soon.
In the end, Vinland Saga takes home the bacon as it finished as our best leftover (and overall) best anime of fall 2019 lineup in our seasonal review.
Dr.STONE
TMS Entertainment's Dr.STONE
One of the best science-fiction of summer 2019, Dr.STONE had been a fun ride with breathtaking visuals and solid animation together with engaging humor 10 billion times guaranteed to make the viewers laugh their heart out. Throughout the whole season, Dr.STONE had been one of the most consistent anime in our Top 5. The characters were truly interesting especially Senku and his genius wits, Taiju and Chrome were great supporting characters, and Tsukasa is such an amazing antagonist.
Skilled Teaser Takagi-san Season 2
Shin-ei Animation's Skilled Teaser Takagi-san Season 2
The anime had started to be kind of average which took quite a time to see its progress. However, Skilled Teaser Takagi-san truly surprised us with the latter half of its season and even indulged us with the best romance cliché it could ever have. Nishikata is such a funny young man to be around, and Takagi is such a fine young lady. I have to drop this ahead of our Summer 2019 Anime Awards but Takagi is definite running on a landslide victory for best girl of the season.
O Maidens In Your Savage Season
Lay-duce' O Maidens In Your Savage Season
Mari Okada truly treats us to a well-written story about sensitive teenage issues of today. O Maidens In Your Savage Season is an amazing ride of teenage romance, a coming-of-age story that dares to give us a realistic story with so much bravery and boldness. If there's any anime in this list that we could relate ourselves with, I believe O Maidens In Your Savage Season had reflected a big portion of my teenage years. The music use in the anime was simply good to listen to, they were all effing adorable and fun to listen.
Fruits Basket (2019)
TMS Entertainment's Fruits Basket (2019)
This anime had never failed to amaze me in so many ways with its drama and heartfelt delivery of its story. It's even more amazing how effective its method is, as it was able to touch the heart of the viewers even in simple ways. Tohru is such a relatable girl, and even the other characters reflect a certain side of every human being which makes us relate ourselves and sympathize with their struggles, their triumphs, and daily experiences. The characters were interesting and likable. On my end, I wish I could have best friends like Saki and Aoi, and people to hang around with like Kou, Yuki, and Shigure. Every episode had always been a dramatic ride with so many lessons to reflect our life with.
Fire Force
David Production's Fire Force
If there's anything that made Fire Force stand out against the other shows in this list, it is definitely its animation quality. David Production didn't disappoint as usual when it comes to its animation, Fire Force solid animation and visuals, together with its lit music makes it the strongest anime title in the early part of summer 2019 season. Furthermore, Fire Force is returning as one of the most anticipated anime of 2020 for its 2nd season.
Mix: Meisei Story
The only sports anime that I did enjoy this year, maybe it is because it goes beyond sports and deliver and sincere and simply a slice-of-life story with different approaches to its narrative which I did enjoy big time. The sports factor is there, but it was only used as a medium for the story to develop, there's also the romance but it was tackle with in-depth. Instead, MIX thrives in the simplicity it delivers in the daily life of the 3 siblings and the people around them making the entire experience of watching the anime worthwhile, relaxing, and fun.
The Ones Within
In general, this is anime pretty average at its best but what makes is included in my TOP 10 is because it was able to capture my heart on a personal level. The Ones Within have characters that you'll love to keep around, and with so many plot twists in its story, it is an interesting anime that will keep you in your seat throughout its run. Furthermore, The Ones Within had one of my personal favorite ships and they are Onigasaki Kai & Oshigiri Zak. Plus, every character could be a protagonist in their own rights and it's just amazing.
Wasteful Days of High School Girls
Passione's Wasteful Days of High School Girls
Hey, can I say something amazing right now? Brilliant humor with daring writings makes this anime a total standout. It was pretty lame at some point but it definitely thrives in its amazing comedic stints, and characters that we could easily relate with. I dare say that Wasteful Days of High School Girls reminded me of my high school life and the fun memories along with it.
How Heavy Are the Dumbbell You Lift?
This anime is all about a healthy lifestyle, getting into fitness with heavy emphasis on its parody aspects. How Heavy Are the Dumbbell You Lift? is a funny experience that is both entertaining and educating. Plus, the music is purely addicted and every section of the anime is just beyond what you can imagine. I highly salute whoever are the brains behind its story.
Granbelm
We have here one of the biggest surprise of the season for me – Granbelm which rise from one of my least favorite anime when summer 2019 started into a top-performing title in our weekly chart at the latter part of the season. Strengths? The animated mecha fight scenes were just so surreal and breathtaking. Who would ever expect that magic plus machine fights could be done beautifully altogether? That is what Granbelm had proven to us, added with effective voice acting and drama, it really did well eventually and ended up as an exciting and fascinating adventure as the season concluded.
THE AVERAGE-RATED ANIME SERIES OF SUMMER 2019
Here, we have the anime series that did well throughout the season but only delivered average rating at its best though some of these anime titles could eventually compete against the top-rated anime titles mentioned above at a certain point in its story.
The Case Files of Lord El Melloi II

To the Abandoned Sacred Beasts

A Certain Scientific Accelerator

Danmachi Season 2

If It's For My Daughter, I'd Even Defeat a Demon Lord

Gorgeous Butterfly: Young Nobunaga

Will You Like a Hentai As Long As She is Cute?

Magical Sempai

Are You Lost?

Do You Love Your Mom and Her Two-Hit Multi-Target Attacks?
The Case Files of Lord El Melloi II
I am not a big fan of mystery anime but I did enjoy The Case Files of Lord El Melloi II despite some boring scenes on certain occasions. The whydunnit? had always been an astounding take on the story though I admit I'd been confused about this cliché in so many ways. The fight scenes were simply amazing, that is something I did expect from TROYCA though. The visuals are all beautiful with pretty decent animation. The character designs were a little bit generic with very normal characters. I think the mystery part of the anime is just quite ineffective but it did deliver an interesting and fascinating ride for anime viewers such as myself.
To the Abandoned Sacred Beasts
It has always been a battle of philosophical thoughts inside my head every time I watched an episode of To the Abandoned Sacred Beasts. The premise is truly interesting but I think it eventually loses the magic halfway. I love the backstory for almost every Incarnates that we had met but the logic of several characters including the main protagonists were quite generic, overused, and ineffective which somehow destroyed the premise for me. Animation-wise, it is pretty great, should be thankful to MAPPA for that, and the fight scenes were quite amazing as well as the character designs for the Incarnates. Plus, the ending theme song is just heartbreaking and addicting to listen at.
A Certain Scientific Accelerator
I love Accelerator big time, and everything related to him is just purely amazing. However, the story of the entire series was quite inconsistent which makes it having a rough journey in our end. At some point, it was there in the Top 5, but then suddenly fell so low. I think having Accelerator in the scene simply makes the anime interesting but once the screen was focused on other characters, the anime turns out to be bad at some points.
DanMachi Season 2
I have the same complaint with 
DanMachi Season 2
 as with A Certain Scientific Accelerator but for a different reason. The anime had been quite inconsistent and sometimes Hestia simply breaks the mood of the story. Although, I have to praise the Danmachi's story this season as we had been treated to a fairly amazing ride with so many highlights such as the war game between Apollo Familia and Hestia Familia, the Infiltration to Ishtar Familia and their demise against Freya Familia, and the attack of the Ares Familia. The anime also ended its 2nd season amazingly though my biggest complaint probably is with the animation quality. I love JC Staff and I am thankful for their effort on making the show but I think it's the risk that they had take for animating 4 anime projects in one season altogether. 
If It's For My Daughter, I'd Even Defeat a Demon Lord
The most adorable anime title in the show is here. If It's For My Daughter, I'd Even Defeat a Demon Lord started as a strong title in our list and even occupied a spot in the Top 10 on certain occasions while it has been steady, the later parts of the anime simply lose its magic. Latina and Dale definitely were amazing to follow, but if you keep on watching the same thing almost every episode, some viewers might get tired of its cliché and that's what I feel when watching the last 2 episodes of the anime. Nonetheless, the visuals, animation, music, and characters were all good and fun to watch.
Gorgeous Butterfly: Young Nobunaga
Here we have one of the most controversial anime I think. I didn't expect there is some kind of a fake boys-love vibe in here. Of course, it's pure brotherly affection but that yaoi vibes still can't be removed from my mind. I believed this anime is light storytelling about one of the most influential figures in Japanese history and even takes the story in a lighter note despite having intense fight scenes and rampant warfare shown throughout its run. What I love about this anime is the beautiful scenery and the faithful devotion of Kocho to her husband, her lord.
Will You Like a Hentai As Long As She is Cute?
Now, we have here one of the most perverted anime of the year. Keiki-senpai is just some lucky guy or possibly unfortunate, having several ladies aiming to get his attention, and a love confession in a very peculiar Cinderella-like method. I used to hate this anime until I fell in love with some of its characters especially Nanjo, as she awakened my fujoshi side. The opening theme song too is just beautiful and effing cute to watch and listen at.
Magical Sempai
Here's another comedy anime that did well despite its perverted boundary cliché. Well, watching this show makes me realized that the end justifies the means somehow as it was able to entertain the viewers and made us laugh so hard despite some unjustified fanservice and abuse that were done to Sempai (felt bad for her though). However, Sempai is such a fun character that everyone loved as well as the rest of the Magic Club members.
Are You Lost?
We have another comedy anime here and it is the most peculiar, most absurd, hilarious and bold anime that we had in the summer 2019 lineup. I just can't believe survival anime could be funny as this one. At least, it was able to make the unfortunate experience into a fun and amazing one. I just have to give a round of applause for the writer though for those absurd survival tips and I don't even know if it's even effective. Nevertheless, I never had a sad moment watching this anime and that's what truly counts.
Do You Love Your Mom and Her Two-Hit Multi-Target Attacks?
The most popular anime mom of the season is here. It actually started so rough and unwatchable in my end but I get used to it later on and eventually enjoyed the adorable yet annoying comedic shenanigans in this anime. I think the anime should be all thankful to Mamako for being such a great anime mom as it saves the anime from becoming the worst title of the season.
THE ANIME OF SUMMER 2019 THAT DIDN'T DO WELL
Meanwhile, we have here the list of anime that had quite a disappointment in some aspects but still manageable and I was actually able to finish it. So, I'm still glad of having this anime series in my watchlist from last season as follows:
Arifureta: From Commonplace to World's Strongest

Cop Craft

BEM

Try Knights

Demon Lord, Retry!

Isekai Cheat Magician
Arifureta: From Commonplace to World's Strongest
This anime had simply wrecked the beginning of the season for me due to very poor writing and even the animation was mediocre at its best until I get used to it. The story supposed to be amazing especially with the source material being a popular and well-received novel. Though I finally fell in love later on though some scenes or episodes were still bad (to be honest), but the context of the story is there that is what I've held on up to its end. Nonetheless, Arifureta Season 2 had been slated and I am a little bit satisfied at some of the episodes in the latter half of the season.
Cop Craft
This anime started so strong only to become a bit of a disappointment in my end. The music is so beautiful though. My big problem is that there's no main plot or major character development plus both protagonists show no sign of a progressive relationship even for a co-worker. I think it's just poor writing though but the animation is pretty decent.
BEM
To be honest, I like BEM and everything in it in the beginning until I get tired of the same pattern in every episode. I also felt bad that despite their superpower, they can't do anything against the odds that hinder them which makes me doubt the progress of its story. Nonetheless, I love the three humanoid monsters in the anime especially BEM, and BELA.
Try Knights
As much as I am trying to like this anime, it just fell short in so many aspects especially the animation quality, the character designs, and even the writings. Good thing is that its music is its saving grace as it's among the best collection of soundtrack from summer 2019 season. However, there are some scenes where I did enjoy the anime and even like some of their characters especially Tenkawa. But other than that, there's nothing special with Try Knights throughout its run no matter how much I want to like them.
Demon Lord, Retry!
I believed that these anime have a very interesting premise but it was lost along the process due to the animation's poor quality and slow development in the story. However, I do acknowledge that the anime had been a fun ride throughout its run with heavy dosage of enticing humor.
Isekai Cheat Magician
I have no words to specifically described Isekai Cheat Magician and I am sincerely disappointed. I used to have it atop of my list when it started but it nonchalantly falling off the chart until it has been a consistent title at the bottom of our weekly chart. Although there is nothing spectacular in its story, if the animation had been done more carefully I think it could be a fun adventure to follow. However, the writings also further add to the injury here and I felt like the entire series had been made in whim and rush. Nonetheless, I hope that the team who worked hard to deliver this anime could learn from it and eventually able to produce an amazing project in the near future.
Alright, this ends my 
review of Summer 2019 anime lineup
 in every anime title that I had on my watchlist. I sincerely enjoyed almost everything in it despite having some setbacks on the selected series. So far, summer 2019 season had been the strongest season for me this year if I will compare it against the winter and spring lineup. However, we still have the 
ongoing fall season
 which seems to have a huge advantage when it comes to big titles.
Have you guys finished all the anime in your 
watchlist from the summer 2019
 lineup? If yes, please let us know your thoughts about it. Which anime did you enjoy the most and which one had left a sour flavor in your season? I'll be more than happy if you guys could leave your comment below and let us know about your thoughts on our own list too. And don't forget to subscribe to our newsletter to get the latest updates about your random anime discussions.
Last Updated on February 25, 2021 by Yu Alexius