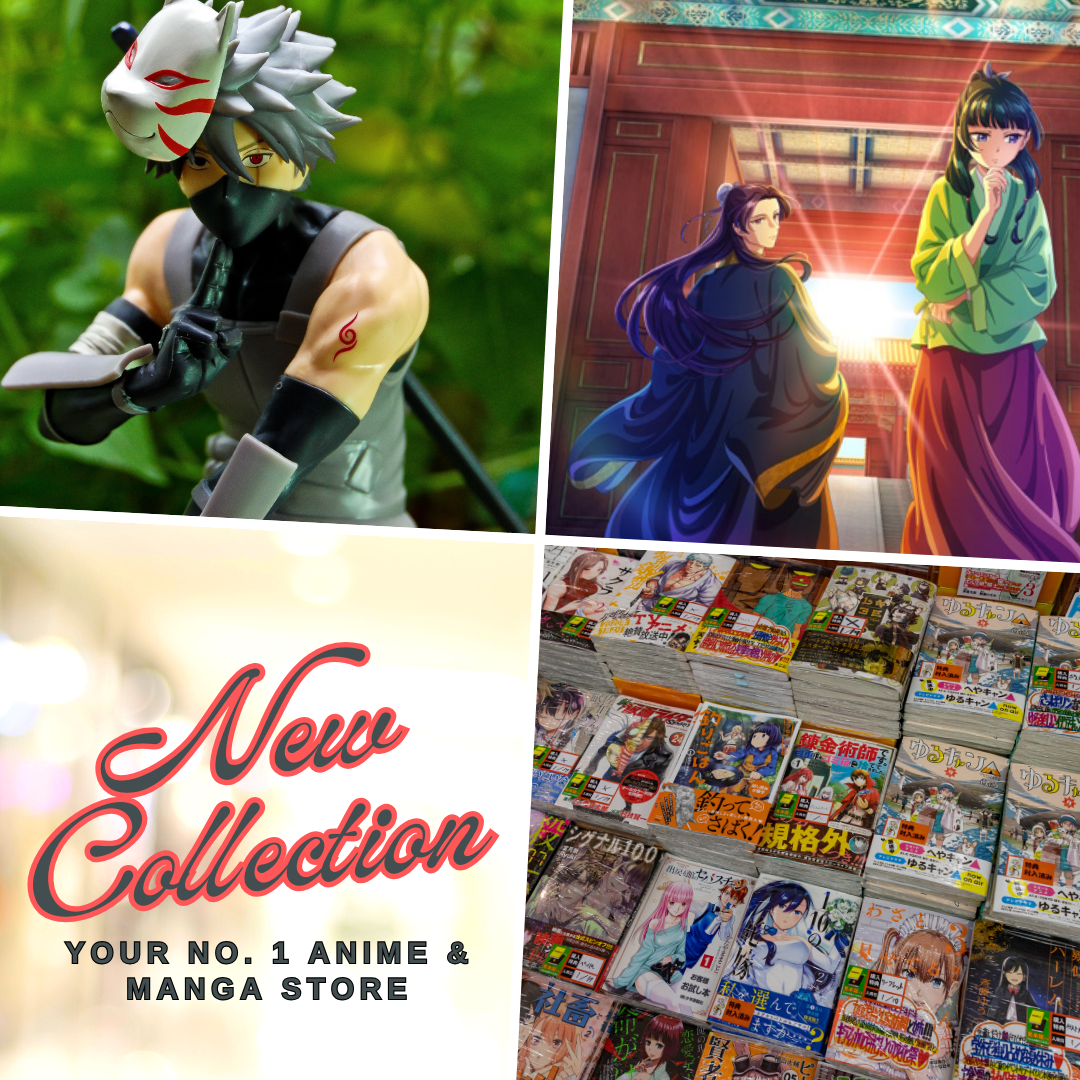 Another dramatic ride is about to come in spring as Fruits Basket 2019 reboot will be returning on April for its 2nd season which will continue the intense teenage drama filled with so much feels and supernatural vibes involving the Sohma Family which could be transformed into the animal representation of any of the Chinese zodiac. Tohru Honda together with Yuki and Sho will keep on giving us a heavy dosage of romantic drama and funny crazy stories as we step a little a bit deeper into the curse of the zodiac on the Sohma's household.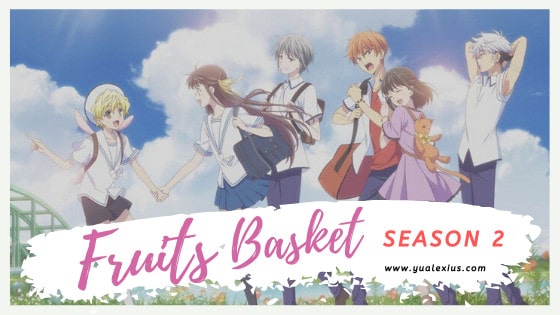 We should also expect Akito to be more active and will have a heavy contribution to how the story will unfold in the upcoming 
Fruits Basket (2019) season 2
. In the previous season 2, we had seen the curse that shackles Sho which explains a lot where he really came from and his tragic backstory. Aside from him, we had also met the other members of the zodiacs from the Sohma family but we were only given the chance to meet them occasionally and thus, we are not able to fully grasp their story. Now, I simply hope that we will learn more about them as I believe that they all have the burden that they're carrying and only our dear Tohru could set them free from the chains that bind them as a member of the Sohma family and the curse that comes with it.
Fruits Basket (2019) Season 2 Overview
Fruits Basket Manga Cover
Ever since that the 2019 reboot series of Fruit Basket had been announced, we all expect for a succeeding 2
nd
season since the anime had been officially called as Fruits Basket 2019: 1
st
season when it premiered as part of 
spring 2019 anime lineup
.
Fruits Basket (2019) anime series is the 2nd adaptation of the popular shoujo manga series of the same title by author and illustrator Natsuki Takaya. The original manga run from 1998 until 2006 in Japanese magazine Hana to Yume and was published by Hakusensha.
It received its first anime adaptation in 2001 which run for a total of 26 episodes and was animated by Studio DEEN with Akitaro Daichi as the director.
The 2019 anime adaptation of Fruits Basket is animated at TMS Entertainment with Yoshihide Ibata leading its production team as the director. The first season of the 2019 series premiered on April 6, 2019 and run for a total of 25 episodes. In our
year-end anime review for 2019
, Fruits Basket finished at 18th spot and had been one of the best dramatic ride of the year.
In the announcement for Fruits Basket (2019) anime adaptation, the production team stated that it will cover the whole story from the original manga, thus they included the word zenpen – which means the whole story, as opposed to the 2001 anime series. If we take a look at the time, the 2001 anime adaptation ended while the original manga is still ongoing. With this, the 2019 adaptation will cover the entirety of the original manga and the fans of the original anime will finally have the chance to witness the ending of Tohru Honda's dramatic yet heartwarming story.
Fruits Basket Story
Tooru Honda has always been fascinated by the story of the Chinese Zodiac that her beloved mother told her as a child. However, a sudden family tragedy changes her life, and subsequent circumstances leave her all alone. Tooru is now forced to live in a tent, but little does she know that her temporary home resides on the private property of the esteemed Souma family. Stumbling upon their home one day, she encounters Shigure, an older Souma cousin, and Yuki, the "prince" of her school. Tooru explains that she lives nearby, but the Soumas eventually discover her well-kept secret of being homeless when they see her walking back to her tent one night. Things start to look up for Tooru as they kindly offer to take her in after hearing about her situation. But soon after, she is caught up in a fight between Yuki and his hot-tempered cousin, Kyou. While trying to stop them, she learns that the Souma family has a well-kept secret of their own: whenever they are hugged by a member of the opposite sex, they transform into the animals of the Chinese Zodiac. With this new revelation, Tooru will find that living with the Soumas is an unexpected adventure filled with laughter and romance. [Written by MAL Rewrite]
Fruits Basket (2020) Release Date
Now, the big question is when is the 
release date of Fruits Basket season 2
? The upcoming 2
nd
season had been confirmed and we all know that it is scheduled this 2020, so when is the release date? As of now, no specific date had been announced yet however, Fruits Basket (2019) 2
nd
season is scheduled to return on spring 2020. Exactly 1 year since its 2019 reboot had premiered.
Fruits Basket (2019) Cast & Staff
While the original anime is directed by Akitaro Daichi and animated at Studio DEEN, the 2019 reboot series had a different set of staff and cast.
Fruits Basket (2019) Key Visual
Fruits Basket (2019) Cast Members
Tohru Honda: Manaka Iwami (Himiko Inaba from The Ones Within)
Arisa Uotani: Atsumi Tanezaki (Satowa Hōzuki from Kono Oto Tomare!)
Saki Hanajima: Satomi Satō (Wendy Marvell from Fairy Tail 2018)
Kyoko Honda: Miyuki Sawashiro (Sinon/Shino Asada from Sword Art Online)
Akito Sohma: Maaya Sakamoto (Merlin from Nanatsu no Taizai)
Yuki Sohma: Nobunaga Shimazaki (Yuno from Black Clover)
Kyo Sohma: Yuma Uchida (Ash Lynx from Banana Fish)
Shigure Sohma: Yuichi Nakamura (Gray Fullbuster from Fairy Tail)
Kagura Sohma: Rie Kugimiya (Nora from Noragami)
Momiji Sohma: Megumi Han (Gon Freecss from Hunter x Hunter 2011)
Hatori Sohma: Kazuyuki Okitsu (Nagare Hisui from K Project)
Hatsuharu Sohma: Makoto Furukawa (Saitama from One Punch Man)
Ayame Sohma: Takahiro Sakurai (Suzaku Kururugi from Code Geass)
Kisa Sohma: Reina Ueda (Kanao Tsuyuri from Demon Slayer)
Hiro Sohma: Yō Taichi (Kenya from Erased)
Ritsu Sohma: Kengo Kawanishi (Rei Kiriyama from March Comes in Like a Lion)
Isuzu Sohma: Aki Toyosaki (Ristarte from Cautious Hero)
Fruits Basket (2019) Staff
Executive Supervisor: Natsuki Takaya
Director: Yoshihide Ibata
Series Composition: Taku Kishimoto
Character Designs: Masaru Shindou
Music: Masaru Yokoyama
Studio: TMS Entertainment
Fruits Basket (2019) Season 2 Trailer & PVs
Let's take a look at what we should expect in the upcoming Fruits Basket (2019) season 2 with the following promotional videos and teasers that we have so far.
Alright, why there is still a lot of information that wasn't revealed yet about 
Fruits Basket (2019) 2nd season
, we have so many pretty rough ideas on what to expect from it especially that the original manga had been concluded over a decade ago. Now, we should simply expect to delve deeper into the backstory of every Sohma member that Tohru had encountered and how she will change their outlook in life in one way or another.
Are you guys among the fans whose excited for the return of Fruits Basket? Obviously, we have it in our 
list for must-watch anime sequels in 2020
 and we are truly looking forward to seeing what the story had in store for all of us. Please let us know of your thoughts about it and which characters are you excited to see once again.
Last Updated on March 7, 2021 by Yu Alexius