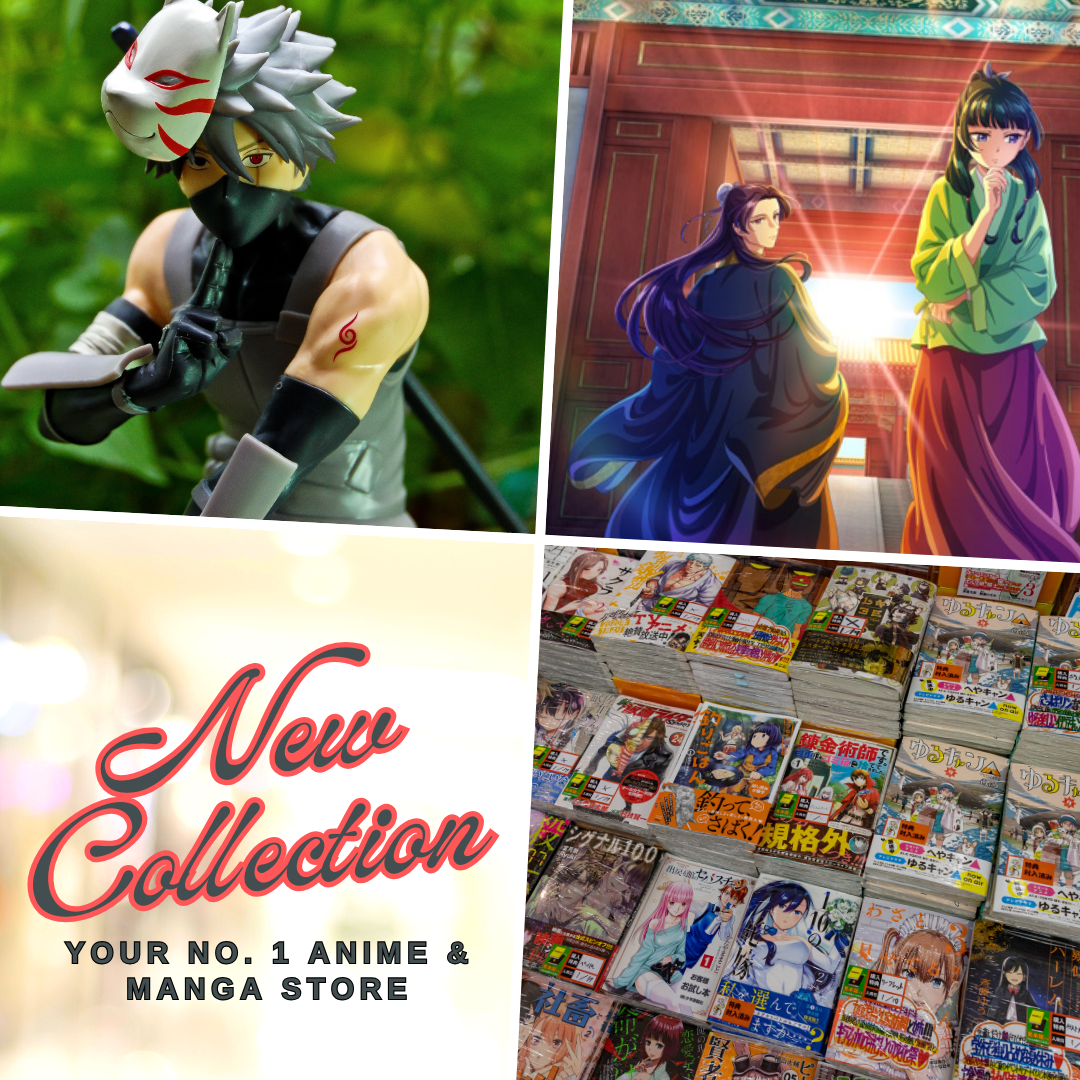 It all started with The King's Avatar last year, now we are getting tons of Chinese anime coming into the limelight after the huge success of The King's Avatar. This 2018, we'll be having an interesting ride with upcoming Chinese anime airing in Japanese television. We had the Fox Matchmaker, Spiritpact, the Silver Guardian, and the King's Avatar last 2017 and it is a unique treat for everybody.
Now, a new set of
Chinese anime airing this 2018
will entice us and bring about an adventurous experience for everyone. We'll gonna have some new titles this time while sequels are also all around the corner. So, let's get started on meeting this year's Chinese anime hitting on Japanese TV and discover any hidden gems that will suit your anime preferences.
The King's Avatar (Quan shi Gao shou)
The most epic Chinese anime ever is back, Ye Xiu together with his future teammates are returning to continue the astounding start they had last year. What's exciting is that we will finally see the foundation of Happy eSports team as Ye Xiu and his gang will seek to enter the Glory Professional Alliance wreaking havoc along its way surprising everyone.
Quan Zhi Gao Shou OVA (All-Star Competition) officially premiered last April 27, 2018. The second season will be coming back in 2019.
Sword Dynasty (Jian Wangchao)
A young man tries to create a sword dynasty among the messy world because he has defeated King of Qing at end of warring era.
Hitori no Shita: The Outcast 2 (Yi Ren Zhi Xia: Luo Tian Da Jiao)
The second season marks the beginning of the fighting tournament between Outsiders while mysteries will gradually be unveiled and new characters will appear.
Fox Spirit Matchmaker 6th Season (Huyao Xiao Hongniang: Nan Guo)
The protagonist Bai Yuechu, searches for a bride in order to foil the plans of his family when suddenly a fox youkai falls through the roof.
Cupid's Chocolates 2 (Aishen Qiaokeli Jinxingshi)
Jiang Hao Yi, a normal, high school student who is extremely scared of getting into trouble suddenly becomes the Harem King of his school and gets confessed to by a bunch of beautiful girls! The worst thing is, Jiang hao doesn't know any of the girls who confessed to him! What on earth is happening?
I'm Joybo (Wo Shi Jiang Xiaobai)
Jiang Xiaobai starts his first-ever job as an editor. His new work partner, writer Tong Li, however, continually gives him a hard time. Then one day, he learns that Tong Li is a long-lost friend from his childhood. Gradually, their past is revealed.
For more details about I'm Joybo, you may check our first impression post:
The Legend and the Hero, Chronicles of the God's Order 2 (Wu Geng Ji: Tian Qi, Feng Shen Ji)
At the end of the Shang dynasty of ancient China, Emperor Shou defied the will of the Gods. He openly declared to lead the people and to resist against the gods. Zi Shou bravely fought against Tian Kui, but only received laughter from the gods watching from above. He was then killed by Tian (another greater god) and broke the Immortal Phoenix armor. Wu Geng then woke up in the body of Ah Gou and realized he has now a wife named Bai Cai…
Combat Continent (Douluo Dalu)
Tang Sect, the most famous martial arts sect of all. By stealing its most secret teachings to fulfill his dreams, Tang San committed an unforgivable crime. With his ambition attained, he hands his legacy to the sect and throws himself from the fearsome "Hell's Peak." But he could have never imagined that this would reincarnate him in another world, one without magic, martial arts, and grudges. A land where only the mystical souls of battle lay. The continent of Douluo. How will Tang San survive in this unknown environment? With a new road to follow, a new legend begins…
Battle Through The Heavens 2nd Season (Doupo Cangqiong)
In a land where no magic is present. A land where the strong make the rules and the weak have to obey. A land filled with alluring treasures and beauty, yet also filled with unforeseen danger. Three years ago, Xiao Yan, who had shown talents none had seen in decades, suddenly lost everything. His powers, his reputation, and his promise to his mother. What sorcery has caused him to lose all of his powers? And why has his fiancee suddenly shown up?
Spiritpact 2 (Ling Qi)
Heir of an old famous family of Exorcist, You Keika is stricken by poverty after losing his parents and he had to struggle as a street fortune teller and as a computer recovery part timer to earn money. One night in a junkyard, he met the mysterious yet charismatic Exorcist, Tanmoku Ki who was fighting an evil spirit. This encounter was the beginning of a fated story for You Keika. Unfortunately for him, he was hit by a car and became a ghost. That's where the handsome exorcist Tanmoku Ki appeared and asked You Keika to make "a pact" with him to fight Evil Spirits together. Here starts the friendship of our heroes!
The Silver Guardian 2 (Gin no Guardian)
Lu Shuiyin (Riku Suigin in Japanese) is a master of gaming, a skill only known to his classmate Lu Lian (Riku Lin in Japanese). One day, Shuiyin receives a device from Lu Lian for a tomb raiding online game. While Shuiyin is excited to receive the device, Lian is suddenly kidnapped. Shuiyin touches the device that was left behind, pulling him inside the game and trapping him there. What is the imaginary world inside the device? What will Shuiyin find there? It is a world where two groups of people fight over the power of the gods, which originates from the tomb the mother goddess Pangu (Bango in Japanese). The two groups are the tomb raiders and the tomb protectors. The device Shuiyin received from Lian is called the Monolith, and it allows a normal gamer to go near the tomb. The tomb raiding group plans its attack by recruiting common people in the name of gaming. Shuiyin, as the final tomb protector, must fight against the raiders in order to save Lian.
Hu Li Zhi Sheng (Voice of Fox) / Kori no Koe
A music-comedy anime slated to premiere this 2018. This is a story about reaching one's dream and doing whatever it takes to achieve one's goal in life no matter what.
Uncharted Walker (Mi Yu Xing Zhe)
A mystery, psychological, thriller anime show, Uncharted Walker is entertaining enough to keep you at the edge of your seat while thinking about a lot of possible loose ends in the story how the characters will survive the mess that they're in. Big points for Uncharted Walker is its astonishing fight scenes and it brings a fresh feels on survival in the island cliche plot
My Holy Weapon (Wo De Ni Tian Shen Qi)
One day, while being attacked, Chang Tian unintentionally invokes an artifact called Xiao Bai that protects him from a terrible fate. After this, he finds himself on a battlefield, where he will fight alongside several other people like him, able to invoke artifacts…
Fire X Fire (Rang Wo Men Shao Ba)
Also known as Let Us Born, Fire X Fire is a comedy, magic-school Chinese anime. Lovelorn Xiao Yong entered high school in despair. In order to get out of the haze of lovelorn, he joined a school club, FFF. Later he learned that the FFF Club was a heresy inquisition organized by a group of magicians. In the group test, Xiao Yong awakened his own destruction fire magic. From then on, he began his brilliant high school life.
Eudemon Quest (Huan Jie Wang)
Also known as the King of Fantasy, Eudemon Quest is a project under the banner of Tencent Animation. The story revolves around the juvenile hot-blood theme by Wang Dao. Its plot may be a little bit similar to Black Clover (the similarity is very minimal though) and it brings a fresh atmosphere for the original comic book "Fantasy World" was created by Immant Studios.
Grandmaster of Demonic Cultivation
A Chinese anime which is also known as the Founder of Diabolism. This is a rather twisted story with a very cliche plot. One thing is sure though, this anime is filled with solid action, treacherous adventure, thrilling yet hilarious journey on solving heavy dosage of mysteries. Oh wait, there's more; the main character in this anime Wei WuXian shares the same voice actor as Ye Xiu from The King's Avatar which audiences can expect some vile excitement and tricky atmosphere in the air. As the best Chinese anime of 2018, Grandmaster of Demonic Cultivation gained quite a huge cult following and was even intensified when its live-action series The Untamed in 2019 premiered.
Kaifeng Strange Tales: This Lord Bao is Not That Great
Also known as Kai Feng Qitan: Zhege Baogong Bu Taixing is an ONA that originally premiered in May 2017. It is an action-comedy historical Chinse anime that will give you the typical Chinese humor but deliver in a spectacular way.
The Beauty Blogger
An ONA that premiered this 2018 with the Chinese title of Sheng Shi Zhuang Niang. It is similar in a plot with Sword Art Online or Overlord but the difference is that, instead of being trapped inside an MMORPG, the main character is trapped inside a game that revolves around royal makeover.
Whited Nightttime
A Chinese anime that first aired in April 2018 is also known as Bai Ye Ling Long or White Night Ling Long. It is an adventure-romance-shoujo anime with a pretty decent combination of love, humor, and friendship's peculiarity.
Other 2018 Chinese anime that you may want to check are the following:
Flavors of Youth (movie)
Please Take Away My Brother Season 2
Phantom in the Twilight
Beryll & Sapphire
The Wind Guardians (Feng Yu Zhou)
Dream Tower (Meng Ta: Xue Mi Cheng)
Guan Hai Ce
Xi Xing Ji
Beyond the Ocean
Adorable Food Goddess (Meng Qi Shi Shen)
Full-Time Magister (Quanzhi Fashi)
Crystal Sky of Yesterday (Zuori Qing Kong)
Psychic Princess (Tong Ling Fei)
Stellar Transformation (Xing Chen Bian)
Snow Eagle Lord
Spirit Guardians (Dou Hun Wei Zhi Xuan Yue Qi Yuan)
The Love Story of a Cat Spirit (Mao Yao De Huo Han)
Tales of Demons and Gods Season 2 (Yao Shen Ji)
Juvenile Song (Shao Nian Ge Xing)
Non-Human (Fei Ren Zai)
To be Heroine Season (Tu Bian Ying Xiong Leaf)
Everlasting Immortal Firmament Season 2 (Wangu Xian Qiong)
Onmyouji: Heian Monogatari
The Wonderland of Ten Thousands (Wan Jie Xian Zong)
The Emperor's Strategy (Di Wang Gong Lue)
Ling Yu Season 6
On a personal note, I would like to share The Best Chinese Anime I'd Watched So Far…
Personally, I had watched some of the above mentioned Chinese anime and I am pretty impressed especially with I'm Joybo and Soul Land. The plot may be redundant but the execution of the story, its feels, and the music, together with some key points in its animation; the entire Chinese anime fever is getting legit and deserved the hype it actually gets.
Last Updated on April 20, 2023 by Yu Alexius