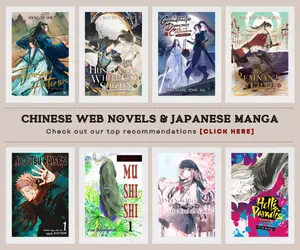 An anime opening or intros could either build or break a show's momentum and viewer's impressions. These songs and animation sequence could transport us into a trance moment within the anime itself where one could feel ambiguous excitement, epic emotional clashes, and overflowing ambiance of the anime's plot. We all get transported into something surreal, an experience that we feel when we finally get caught by an enormous force, so addicting that you don't have any option but to dive into the story.
Such is the case when watching anime series, different shows have a various approaches to building its plot and thus, an awesome anime opening is a necessity. It is sometimes a deciding factor whether one should continue watching a show or not, it is typically the front end of an anime show.
We had previously shared the
list of the most epic anime opening ever
featuring the best opening animation sequence of different Japanese anime ranging from giant franchises into award-winning anime titles.
Now, with the rise of the popularity and demand of Chinese anime, we proudly present the
best Chinese anime opening
that we thought deserves to gain solid attention from anime viewers; especially those audiences who fell in love with donghua series or Chinese animation. Turn on your earphone or headset now and get ready to be enthralled and dive into the world of Chinese anime.
Best Chinese Anime Opening Songs
The King's Avatar[ALL STAR] OVA – Revenge by Jiro Wang
Jiro Wang + The King's Avatar, I just can't get this one lower in any list. The King's Avatar had been an overwhelming pillar in the growth of Chinese anime and its community and this song is just beyond epic to begin with. And oh, I love Jiro Wang too, and this song is purely epic and sounds so good for the ear.
Soul Land / Douluo Dalu Opening – The Land Of Warriors by Jam Hsiao
The Land of Warriors by Jam Hsiao is the catchy and epic opening theme of Soul Land (Douluo Dalu) and it has been used for the first 60 episodes of the anime. It's just energetic and definitely gives justice to how epic the fight scenes of Soul Land is.
9 Songs of the Moving Heavens
The soundtrack for this is called 心之逆鳞 (Xīn Zhī Nì Lín). While it may not be your own cup of tea but it's definitely mystical in any ways and just purely beyond beautiful, fascinating, and beautifully animated. The song is truly something that could've been made in heaven, isn't it?
The Legend of Qin Opening
If there's anything that could be more beautiful, mystical, poetic and magical than this song, I wonder what it would be? Moonlight by Anson Hu is The Legend of Qin (Qin's Moon) in-house opening song for most of its seasons and the emotions behind it is just beyond what I could comprehend. The song was used several times throughout the whole run of the donghua and shown with different animation in every season.
Lu's Time Opening – Exceeding the Limits
This is one is just purely insane and lit. I had been pulled by this song in to watch the anime the very first time that I heard it on YouTube. It's pretty catchy, strong, and energetic.
The King's Avatar Season 1 Opening Theme Xin Yang
Here's the phenomenal opening theme from The King's Avatar Season 1, it was titled Xin Yang and performed by Ye Xiu's voice actor Zhang Jie.
Soul Land Season 2 不抛弃,不 放弃 by Oner
Just when I thought that Jam Hsiao Land of Warriors (Soul Land 1st Opening Theme Song) is epic enough, I was totally blown by how catchy and mild this one is. Definitely loving the current opening theme song of Soul Land (Douluo Dalu) which had been used since the 60th episode until now.
Martial Universe Opening
We have Martial Universe here, and this anime is quite notorious for having some of the best soundtrack that I've ever heard from a Chinese anime series. Almost everything about Martial Universe and its music were just epic AF.
Hilarious AF and quite revolutionary in its own, this addicting anime opening theme song is called "The Princess of the Spirit" and was performed by Lei Minmin Ci. This opening theme had been a huge craze among Chinese anime fans when Psychic Princess aired.
Grandmaster of Demonic Cultivation Opening
Here we have an enchanting Chinese song titled "醉梦前尘, Zui Meng Qian Chen" paired with beautifully animated drawings and scenery from 2018's best Chinese anime – Mo Dao Zu Shi (The Grandmaster of Demonic Cultivation).
That's our
Top 10 Chinese anime opening
, although there are tons of great donghua opening sequence out there, these are simply stunning and superb that stands out above everything else. Nonetheless, we'll definitely share more of those amazing Chinese anime opening in the next few days. One thing is certain, the Chinese anime industry is brimming with so much potential and thus, the music industry behind it providing absolutely great songs deserved a big round of applause and recognition.
Last Updated on April 2, 2021 by Yu Alexius