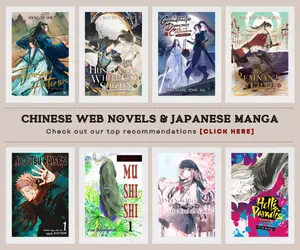 Admit it or not, music had been one of the key factors why we love or watch anime shows. It's those beats, rhythms, and melodies that invoke different emotions from the very depths of the heart enticed us and bring us into an out of this world experiences towards the fictional universe of the anime show we'd been watching.
Anime opening
, or the music that played before the actual episode with awesome animation in the background that sometimes revealed the story's plot and even denouement always gives off those exhilarating emotions. Thus, it is a great appetizer every time we are set to watch certain anime shows.
These songs come from different genres but they're not just some random songs, they are chosen to perfectly match an anime series depending on the story's plot, mood, and these songs could even break boundaries and set trends worldwide. Sometimes, they could far exceed the anime's popularity.
25. Tales of Zestiria the X, Kaze no Uta by Flow
This anime is exceptionally well-animated and the opening sequence is such a delight for the eyes while the music itself simply sounds epic.
24. Your Lie in April, Hikaru Nara by Goose House
A lively music that hides the actual plot of the story. The ending is such a bummer that nobody will ever expect it to end that way. Nonetheless, Hikaru Nara definitely such a rare quality song nowadays.
23. Basilisk, Kouga Ninpou Chou by Onmyo-Za
A very Japanese-style one incorporated with heavy metal music, this song is like a combination of metal, symphonic orchestra, and Gregorian chants put together in one astonishing opening with awesome animation giving off a mystical atmosphere.
22. Sword Art Online, Innocence by Aoi Eir
A very energetic beat fueling the sky-rocketing popularity of Sword Art Online, this song simply outshines the rest of of SAO's opening songs despite of the fact that they're all catchy.
21. Noragami, Kyōran Hey Kids!! by The Oral Cigarettes
Not quite your rock song, the epic beat the perfectly match the solid opening sequence of Noragami's second season is not simply catchy but also addicting.
20. The Seven Deadly Sins, Ame ga Furu kara Niji ga Deru by Sky Peace
This is the 2nd opening theme song for the 2nd season of The Seven Deadly Sins which aired this 2018. It's definitely one of the most epic anime opening that I have ever seen and it actually got stuck in my head for so long after the first time I saw it. The song is of pop-rock genre and it perfect suits the anime's opening sequence and provide that chilling atmosphere for the highly anticipated clash of the Seven Deadly Sins and the Ten Commandments. The video posted in this post is the 2nd version of the opening as I can't find a decent video of the first version. However, it may be quite inferior compare to the first version but it sits at top of 2018's best anime opening lineup.
19. Digimon Adventure, Butterfly by Kōji Wada
This is one of those anime opening theme songs that will go down in history as battling valiantly against its competitor despite of being in the losing end when it comes to popularity (cough cough Pokemon). Butterfly is a very catchy song but at the same time gives off a nostalgic emotions.
18. Future Diary, Fantasy Mythology by Yōsei Teikoku
A rather creepy tone and reflects Future Diary's set up, however this Gothic song will make you spill some senseless expressions and probably cursing.
17. Code Geass: Lelouch of Rebellion, Colors by Flow
Another entry from Flow, this is the first opening theme song for a legendary anime that invaded the world a decade ago. The song reflects the overwhelming story that took place in the anime with every characters and scenarios representing different colors.
16. Vinland Saga, MUKANJYO by Survive Said the Prophet
An entry from the 2019 lineup, this song is just purely emotional, heartbreaking, and heavily dramatic.
15. Angel Beats; My Soul, Your Beats! by Lia
A very enchanting song matched with a truly magical sound of piano, My Soul, Your Beats! is catchy enough and bursting in too much emotions which will entice you to watch the anime.
14. Hunter x Hunter (1999), Ohayou by Keno
This smells nostalgia. Yes, it is and definitely will melt your heart. I still believe that this song is superior compared to other songs from Hunter x Hunter franchise.
13. Tokyo Ravens, X-encounter by Maon Kurosaki
A rather peculiar songs if you listen to it for the first time. The random transitions from the animated sequence is also unconventional but definitely synchronize with the song and eventually becoming a very enjoyable anime opening to watch.
12. No Game No Life, This Game by Konomi Suzuki
This Game is absolutely the plot of No Game No Life summed up together in lyrical value in a song. Both the song and the animated sequence truly deserves some praise in here.
11. Full Metal Alchemist: Brotherhood, Again by Yui
Again at its very essence is an epic song worthy of no. 1 spot. Aside from Full Metal Alchemist popularity and how good its story is, another dazzling asset of this franchise is its music and on top of those music is Again.
10. Re:Creators, sh0ut by Sawano Hiroyuki [nZk]: Tielle & Gemie
Thriving from the anime's popularity and unique plot, sh0ut is only one those mesmerizing music from the series. However, it stands out among the rest with its mild melody and astounding opening sequence.
9. Pokemon, Gotta Catch 'Em All by Jason Paige
This could be the giant title in this list and probably the
most phenomenal anime song
that breakthrough on the west. Gotta Catch 'Em All is the theme song of the first Pokemon anime and definitely every generation since 90s had this song as the signature music the franchise.
8. Dragon Ball Z, Cha-La Head-Cha-La
Probably, one of the
most popular anime theme song
of all time. This song couldn't get any better than being put as the anime opening theme for the most phenomenal anime of all time which is Dragon Ball Z. There's more to this series than dragons, those chiseled-body saiyans, absurd comedy and uniquely set up fictional universe, it's music is also noteworthy.
7. Guilty Crown, My Dearest by supercell
"Even if someone were to call you a liar, And try to hurt you with heartless words;
Or if the whole world doesn't even try to believe in you, And try to put a crown of thorns on your head " These are my favorite stanza from this song, it's not only a beautiful song but also have a very deep meaning that will melt your heart when you fin'lly realized what it tries to tell.
6. Attack on Titan, Shinzou wo Sasageyo! by Linked Horizon
There's no doubt that Attack on Titan definitely have tons of good music, and one of them is Shinzou wo Sasageyo!, which is the
2nd opening theme for Attack on Titan
. A very maddening and addicting song to listen at, makes you feel like you're doing something epic.
5. Naruto Shippuuden, Blue Bird by Ikimono-gakari
An optimistic song played in the arc where the story is on its darkest stage. It significantly shows the bright side of the story too and only proves that Naruto's franchise is truly endowed with fantastic songs.
4. Air, Tori no Uta by Lia
This song is magical. Tori no Uta is a very enthralling song mixed with a superb animated sequence making Air one of the most memorable anime that came out from Key.
3. Gundam Seed Destiny, Vestige by T.M. Revolution
If we're gonna talk about a climactic feels, then I would like to introduced Vestige onto you. One of the redeeming factors of Gundam Seed Destiny is its music and I hereby its best music that will give you all some goosebumps.
2. Tokyo Ghoul, Unravel by tk
A hear trenching music that truly described the story of Tokyo Ghoul and Ken Kaneki's heart. It feels like you're listening to the main character's heartbeat when listening to this song. Not to mention, that the animation sequence is literally breathtaking.
1. Attack on Titan, Guren No Yumiya by Linked Horizon
No one will debate on this, Guren no Yumiya is probably the
most epic anime opening theme
there is. It brought us right in the spur of the moment when our favorite characters are fighting titans. Just by listening onto it, makes one feel like to fight those rampaging titans.
Last Updated on March 17, 2021 by Yu Alexius