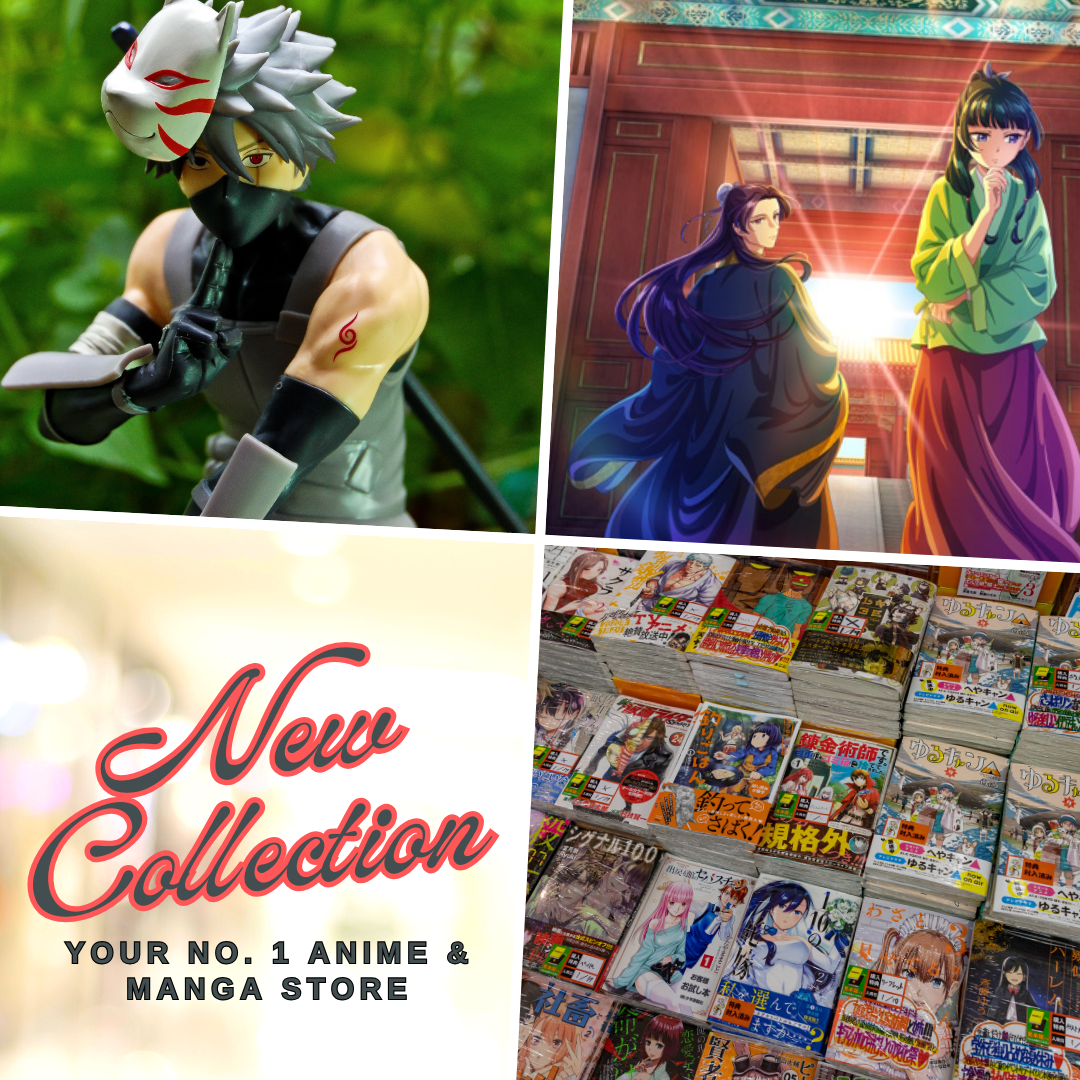 Denial won't do any good, it's really true that Chinese anime series is underrated but no one can't deny that there are tons of pretty decent Chinese anime out there. On my end, once I set my eyes upon The King's Avatar (Quan Zhi Gao Shou), it opened the path for me to check more on Chinese animation. I am actually surprised that there are precious gems even in Chinese anime industry. I'd seen some Chinese anime before but Quan Zhi Gao Shou is the real eye-opener. Though, the number of Chinese anime that I had seen isn't on par with the Japanese anime that I'd seen summed up together, I am confident to recommend a Top 10 Chinese anime to watch as a set of intro to welcome everybody in Chinese anime fandom.
The King's Avatar (Quan Zhi Gao Shou)
A story about a genius online gamer who fell from his glory days just because he won't compromised his standards and principles. This is an exciting story of fooling around other players while building a giant empire of amateur players to become professional and regain the glory that he once lost. This is a rather fun and amazing anime shows to watch with its notorious humor, intense fight animation sequence.

 
Also Read: Quan Zhi Gao Shou (The King's Avatar) Gifs
Soul Land (Douluo Dalu)
This is by far the best 3D Chinese anime that I had seen and the animation sequence especially the fight scenes are definitely top notch. A story of adventure and discovering a hidden power which is quite common in Chinese story. However, the execution of the anime are definitely great with a very O.P. main character and astonishing supports. Soul Land definitely among the top action Chinese anime that you should watch.
I'm Joybo (Wo Shi Jiang Xiaobai)
Interesting characters, awesome soundtracks, unpredictable plot twist; what more can we ask for from this Chinese romance anime? Yeah, the animation could be done better but I have to admit that the visuals are undeniably gorgeously drawn. Every inch of the story is filled with exciting drama and plot twist that may caught us all off guard every time we're about to assumed something from its story.
Qin's Moon: Hundred Steps Flying Sword
Set during ancient China's Qin Dynasty, an assassin's attempt to save his homeland by killing the Emperor fails. As a result, the Emperor sends his troops to kill the assassin's eight year old son; however, a swordsman is able to rescue the boy just in time. After their escape from the Emperor's forces, they embark on a quest to change the empire's future while meeting both friends and foes along the way.
Sword-Worshipping Manor houses the best sword-smiths in the world; unfortunately, the residents are viciously massacred due to suspicions of planning a rebellion against the government. Ngou Kuet, the master of the estate and the only survivor, vows to finish forging the "Kuet" Sword, a task passed down in his family for generations. However, this task has yet to be completed, and Ngou Kuet realizes that only by obtaining the blood of the Fire Kirin can he unleash the power of the sword…
Also Read: Best Chinese Action Anime to add in your watchlist
Fox Spirit Matchmaker (Huyao Xiao Hongniang)
Yuechu Bai is a poor kid who will try to save money as much as he can given the opportunity. When he learns of his family's plans for him, Yuechu decides the best course of action to foil their plans is to find a bride. As if right on cue, Susu Tushan falls right through the roof, and it just so happens that she is a fox youkai, or matchmaker, tasked with aiding couples that pledged their love in front of a special tree to fall in love again in their next lives…
Ling Qi (Spiritpact)
Poverty-strikened Yang Jinghua had an accident. The moment he woke up, he seemed to turn 10 years younger overnight. Yang Jinghua thought he had been reborn and when he was about to step on the path for a new beginning, a white-haired, rich and handsome guy named Duanmu Xi, appeared right in front of him. He not only told Yang Jinghua that Yang Jinghua was already dead, he even asked for an invitation: "Young man, do you want to sign a contract with me and stay with me for the rest of your life?"
Ordinary girl Lan Mo once got a headdress flower which could transform her into a dream girl. She use this image to chase her childhood sweetheart, Liu Yi Feng. The story happens between them is sweet and touching.
Also Read: Watch Lan Mo's Flower Teaser Video
Feng Xiao Xiao is an orphan girl who is just your typical Chinese girl with an upbeat personality and a desire to make those around her happy. That all changes on her 20th birthday when her guardian, Li Chang, reveals to her that she is actually the reincarnation of Nuwa, a legendary Chinese deity who "created man from Earth" and "mended the heavens". After Li Chang awakens the spirit of Nuwa within her, Xiao Xiao eventually learns to accept her fate: to assemble other deities as part of a team to look for lost souls and restore them back to Heaven.
Youka is a 13-year-old boy who begins to follow in his uncle's steps of martial arts by studying the art of Zenshinkyou. However, after running away, Youka stumbles on a Forbidden Tomb where he finds a woman named Shouryuujo. Youka is eventually accepted by Shouryuujo to study the art of Koboha under her, thus beginning the adventure…
Honorable Mentions:
Full Time Magister (Quanzhi Fashi)
Spirit Blade Mountain (Reikenzan)
Twin Spirit Detectives
Spirit Realm
Way of Choices
Last Updated on April 22, 2021 by Yu Alexius