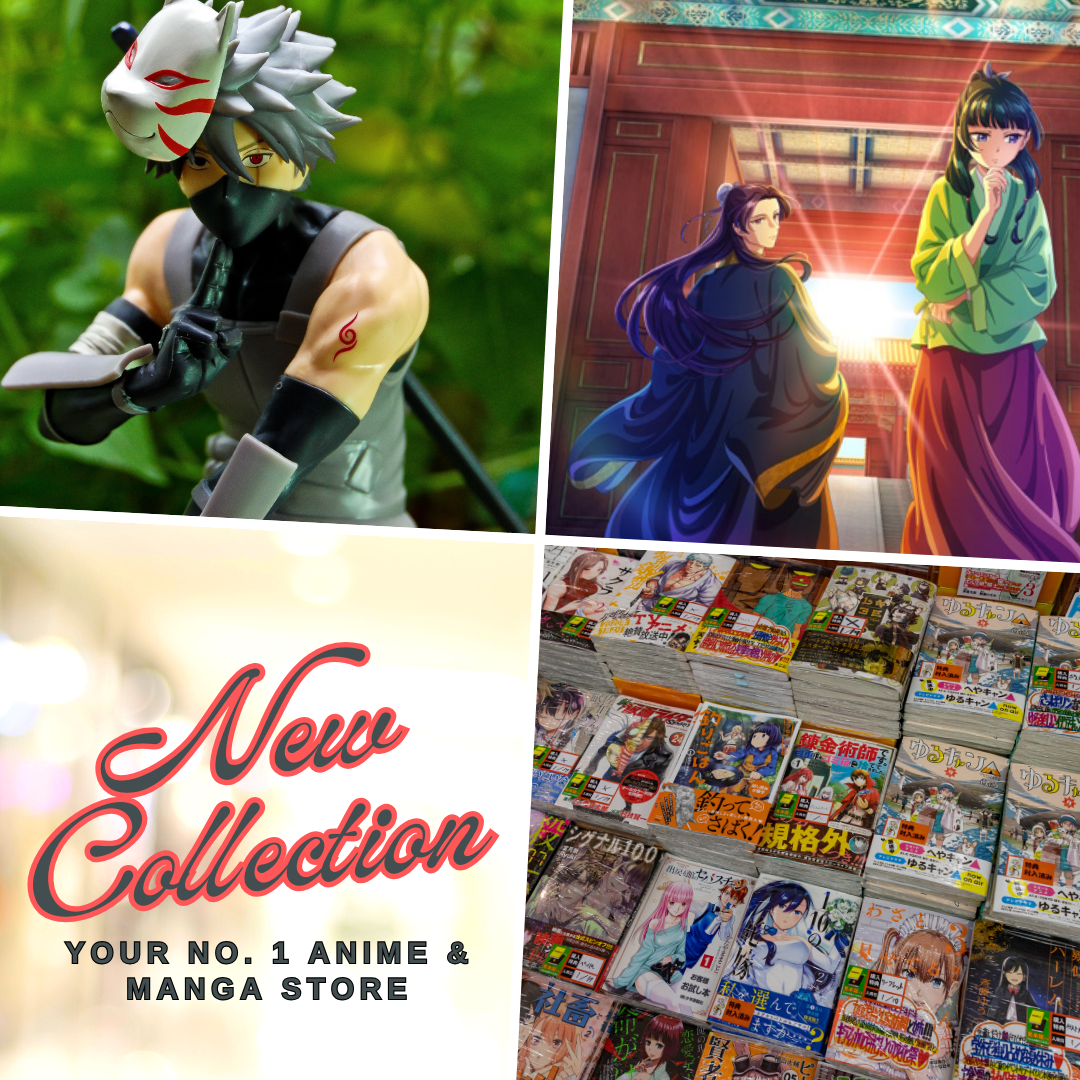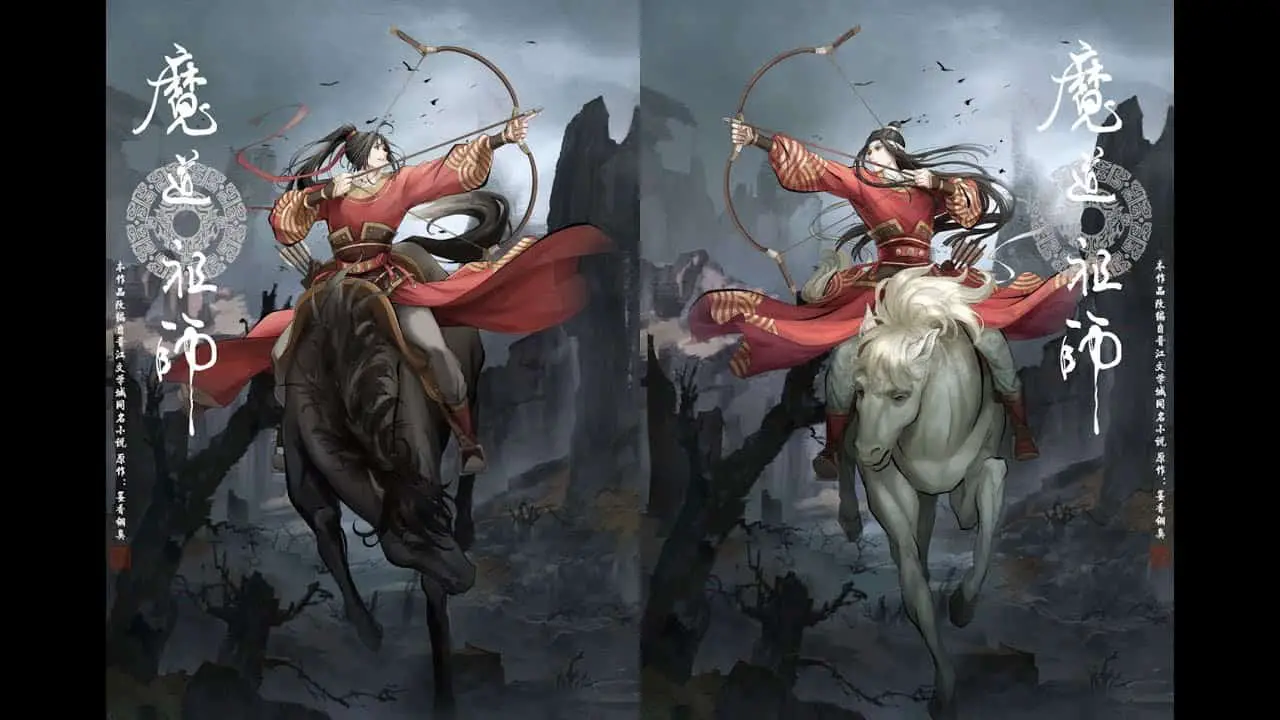 The sudden surge in the popularity of Chinese anime recently had raised the bar in the competitive anime industry. This wave of Chinese anime is all thanks to The King's Avatar undeniable success. This led to the rise of Chinese anime as new trends and different anime streaming sites added a bunch of this Chinese animation on their database is just proof of that.
For my fellow anime fans who'd been hooked with Chinese anime just like me, I would like to recommend this list of Chinese action anime like The King's Avatar. This set of action Chinese anime comes from different source materials such as novels and game series filled with fantastic animation sequences, cheesy generic dialogue, and astounding visuals.
Of the Best Action Chinese Anime (Donghua)
The King's Avatar (Quanzhi Gaoshou)
This epic action-game Chinese anime had set the flame on fire and draws attention to Chinese animation in recent years. Animation-wise, the quality of this anime is one of the best I'd seen so far matched with witty humor and somehow exciting narration.
In fact, The King's Avatar is returning for its 2nd season this July 2019 as is one of the most anticipated Chinese anime of the year together with its prequel movie – The King's Avatar For the Glory.
Grandmaster of Demonic Cultivation (Mo Dao Zu Shi)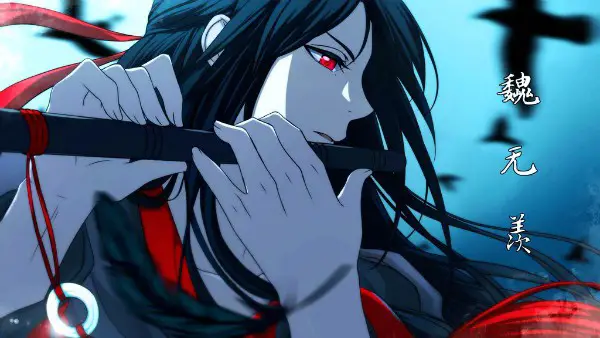 The best Chinese anime of 2018 is also one of the most amazing action donghua that we had so far, it's Mo Dao Zu Shi. After The King's Avatar, this is the next 2D anime that could put a fight even to the best of Japanese animation. It has the perfect blend of humor, action, and supernatural cliche which is quite a common theme among Chinese web novels nowadays.
Fog Hill of Five Elements (Wu Shan Wu Xing)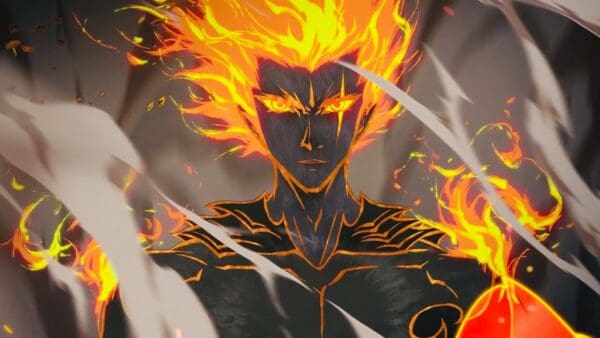 If you simply want to watch the best action Chinese anime, look no more,
Fog Hill of Five Elements
has the best sakuga animation you'll ever get from any donghua of today. This short yet fantastic passion project from Samsara Animation Studio is a must-watch for Chinese anime fans. Its unique yet beautiful graphics, solid animation, gorgeous character designs, and narratives that touch Chinese culture and beliefs is a mysterious and fulfilling ride. Albeit, it left us craving for more, good thing
Fog Hill of Five Elements Episode 4
will continue the story in the next chapter.
Battle Through the Heavens (Doupo Cangqiong)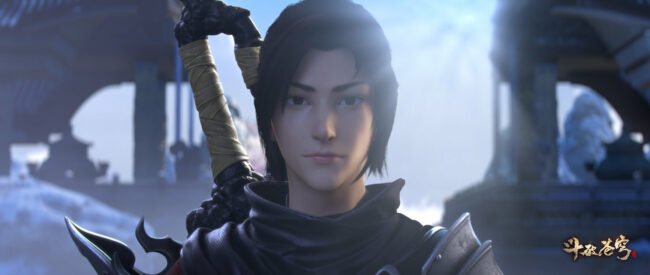 Battle Through Heavens
, also known as Fights Break Spheres is an exciting Chinese anime that features beautifully done CG animation and some o.p. characters. Nonetheless, the story is decent although it's generic. One good thing about this anime is the fun fight scenes and visually stunning character designs.
Soul Land (Douluo Dalu)
Pretty decent animation, astounding fight scenes which are executed perfectly, the attention to details, and seriously good opening theme song, Duoluo Dalu suddenly became one of my favorite Chinese anime ever.
Currently, its 2nd season is among the best Chinese anime airing in 2019 with over 40 episodes on its archive.
Martial Universe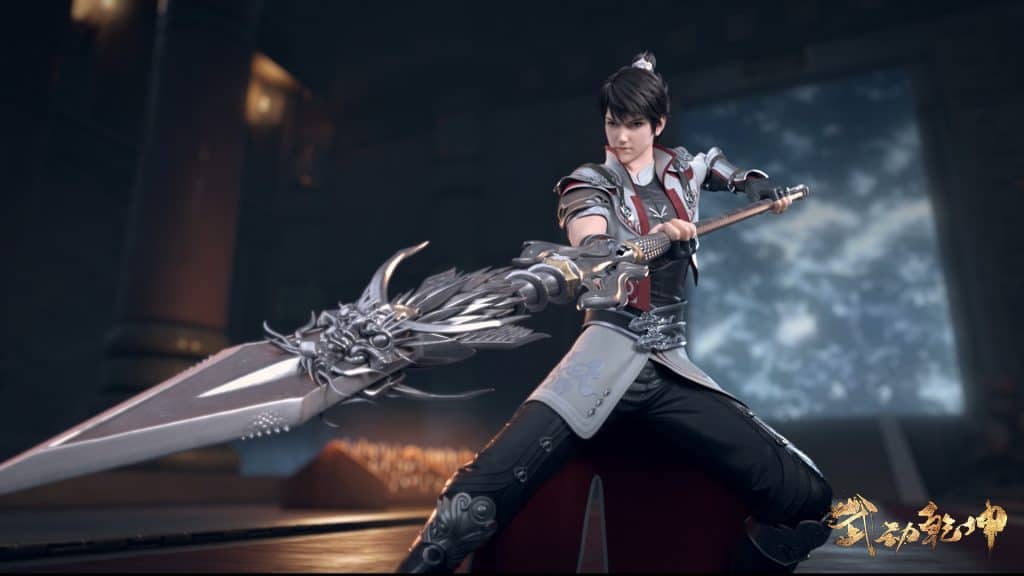 Another donghua was based on a novel written by the same author as Battle Through the Heavens. Both donghua had a similar story and world-building, albeit I have purely enjoyed the fight scenes that Martial Universe had shown especially from its first season last 2019.
Stellar Transformation
Also known as Legend of Immortal, this xianxia or cultivation Chinese anime is a delight for the fans of 3D donghua. It is based on a novel written by I Eat Tomato, who also wrote the other novels Swallowed Star, and Snow Eagle Lord – both had been adapted into donghua and were among the best action Chinese anime we had out there.
A Will Eternal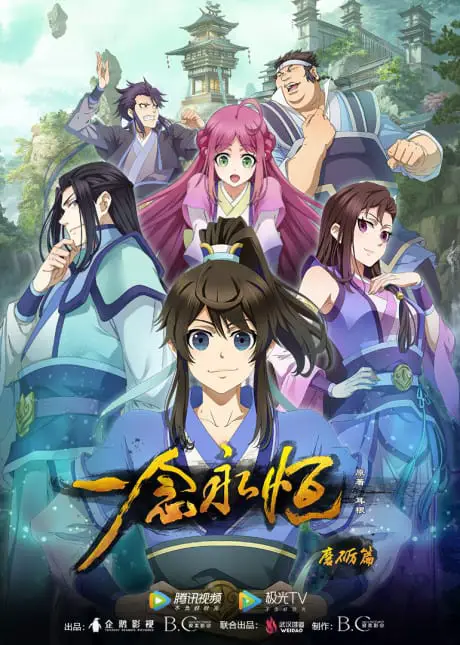 From the studio that gave us the first season of The King's Avatar, and Mo Dao Zu Shi –  BCMAY Pictures, A Will Eternal is a hilarious yet action-filled cultivation donghua with stunning animation, gorgeous visuals, and hilarious yet adorable main character.
Sword Dynasty (Jian Wangchao)
Another generic action martial arts Chinese anime, Sword Dynasty revolves around the story of a warrior that will bring changes in its world's history. Almost every Chinese anime shared similar plots or themes, and this genre just don't get old and it was executed well in this anime.
Heaven Official's Blessing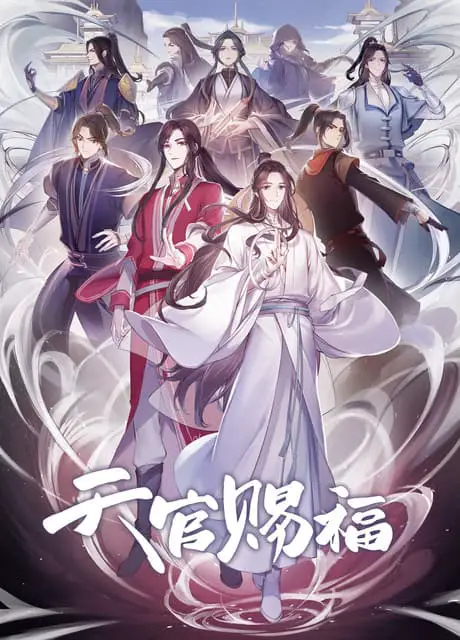 This one has a decent amount of action, although it thrives more in its intricate storytelling and amazing interaction of its main characters. It's one of the best Chinese anime from 2020 and it is a boys-love donghua that every fujoshi out there should check.
Legend of Condor Hero
Adapted from a Chinese classic, this anime simply have a special place in my heart since I am big fan of The Return of Condor Heroes, my favorite installment of the
Condor Trilogy by Jin Yong
. It is great to see the story depicted in a different perspective.
Under One Person (Hitori no Shita: The Outcast)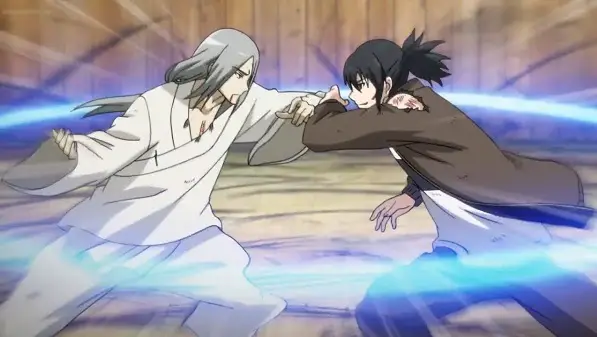 A rather darker approach among the wide range of action Chinese anime. Hitori no Shita: The Outcast which had been released in Japanese too is quite a peculiar anime to watch equipped with a heavy dosage of dark and hilarious humor and exciting actions.
Spirit Realm franchise
It may sound ordinary especially with its generic plot and widely used theme, this Chinese anime find refuge on its decent animations and visual designs.
Way of Choices (Ze Tian Ji)
An exciting and fun-filled anime, Way of Choices is an exuberant adventure Chinese anime with good narration and pretty decent visuals.
Rakshasa Street (Zhen Hun Jie)
If you like action-filled anime with a good storyline, you'll definitely find this manhua very intriguing. In fact, this is a pretty solid Chinese anime with intense emotions that will drive you to the edge of your seats while watching the show. A possible setback on this anime is probably the language that could easily get used to.
Storm Rider Clash of the Evils (Feng Yun Jue)
A pretty average Chinese anime with some flashy fight scenes to delight your eyes.
Qin's Moon: Hundred Steps Flying Sword
This anime is about the chivalrous journey that doesn't only give us actions and excitement but moral lessons at the same time. It is coated with Chinese philosophy which is brilliantly shown and executed in its story and plot.
The Legend of Qin or also known as Qin's Moon is one of the biggest anime franchises in China with various animation series sprung out of it.
Further Recommendations
Here are some more action Chinese anime for your reference:
Snow Eagle Lord
Thousand Autumns (Qian Qiu)
Swallowed Star
Wu Geng Ji
Knights on Debris
Ling Cage: Incarnation
White Cat Legend
9 Songs of the Moving Heavens (a personal favorite of mine)
Tales of Demons and Gods
Lord of the Universe
Martial Master
Supreme God Emperor
Spirit Sword Sovereign
Wonderland
One Step Forward Freedom
Bureau of Paranormal Investigation
A Mortal's Journey to Immortality
Scissor Seven
Galaxy Devastator
Deadly Response
Wings of the World
Action Chinese Animated Movies
What I had mentioned earlier is series that was released in ONA format. However, there are also some awesome action Chinese anime that went into theaters such as the following: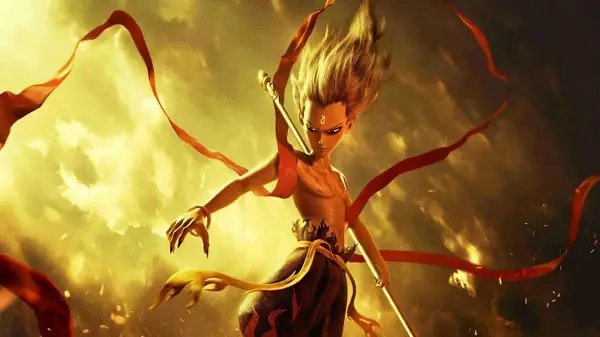 Nezha: The Devil's Rebirth
Hailed as the highest-grossing Chinese animated movie of all time, Nezha: The Devil's Rebirth had broken various box office records in 2019 with its heartwarming story and absolutely stunning fight scenes.
White Snake: The Origin
If you think that this movie is only about romance and drama, you're completely wrong, we have an ample amount of fight scenes here and they are all beautifully choreographed.
The King's Avatar: For the Glory
Here's the prequel film to The King's Avatar which was released in 2019. It showcases some of the best fights of One Autumn Leaf and the original roster of Excellent Era.
Which of these anime had you seen already? Do you have any suggestions or recommendations to be added on this? Kindly let us know by dropping a comment below.
Last Updated on May 7, 2021 by Yu Alexius