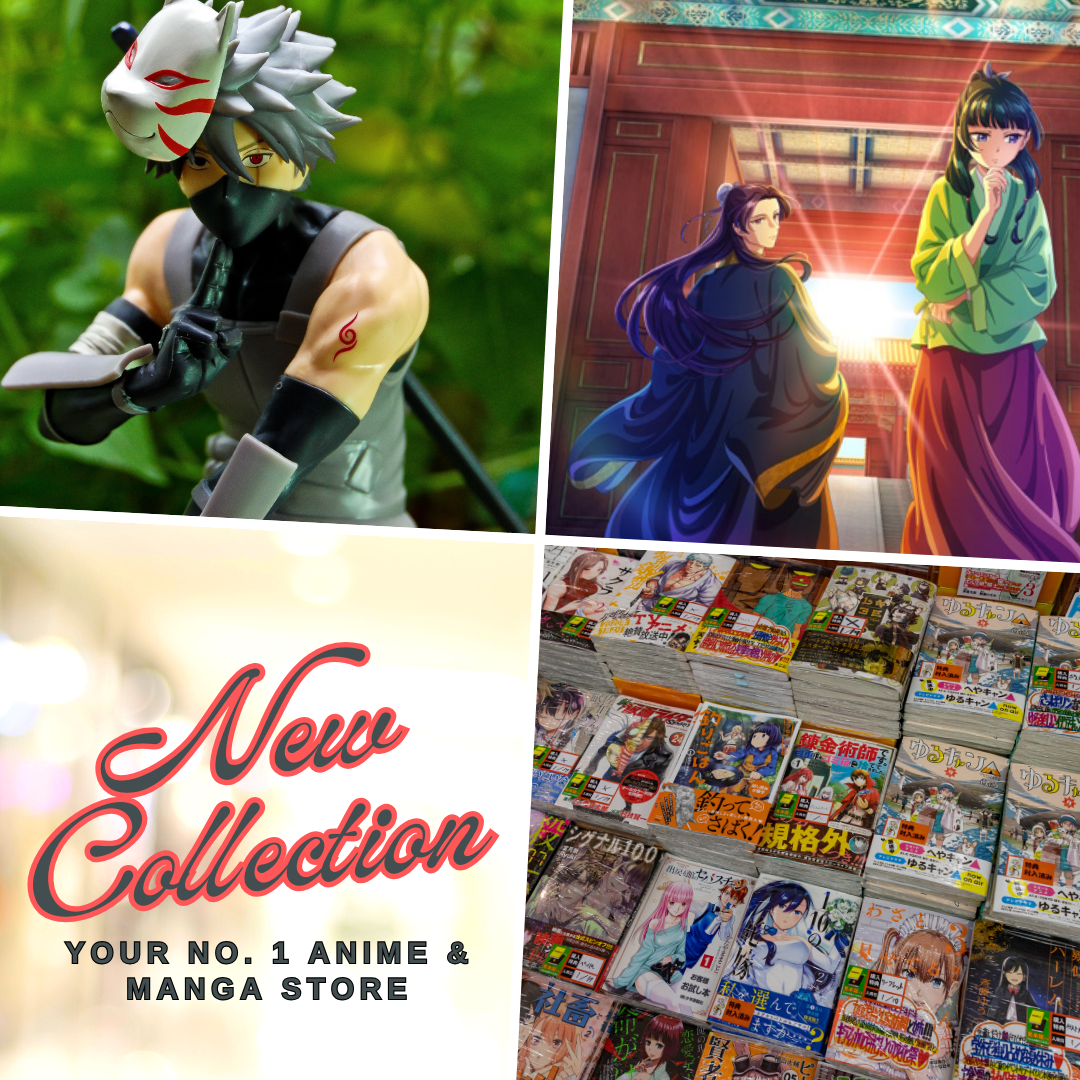 Anime fans usually craving for some kind of anime story that matches their mood and interest perfectly, that's why the anime genre exists. Now, I'll share some of my favorite anime that truly made me cry on this list. Yeah, the anime that made me cry since I really love tearjerker anime and my friends usually thought that I am creepy because of that.
So, I created this list of must-watch sad anime movies with an amazing combination of romance, drama, fantasy, adventure, and science fiction that in one or another made me shed a considerable amount of tears.
Read: New Anime Film "I Want to Eat Your Pancreas" to Bring a Bittersweet Romance in 2018
The Best Sad Anime Movies of All Time
5 Centimeters Per Second
A story about the growing distance between two people as they grow old and it was a story that many people nowadays can relate to. Seriously, this is one of Makoto Shinkai's best works and one of the most amazing sad romance anime movies I had seen so far, the story was very realistic and everyone who experienced a similar scenario with the main characters will surely remember their past, especially their childhood days and how far they are right now from those people they had met from their past.
Related Post: An Intro to the Works of Makoto Shinkai
Air (The Motion Picture)
Air was based on a visual novel with the same name and it was also adapted into an anime series before the film. The story is about Yukito and the cheerful yet mysterious girl she met named Misuzu in a certain town.
Well, it was quite a cheesy film in the beginning until Misuzu's condition got worse and she eventually died at the film's end. The visual designs and animation are good with characters like Yukito and Misuzu having a mysterious outlook on life. I think all of these mysteries about the main characters simply make the film more interesting.
Children Who Chase Lost Voices
This is another film from Makoto Shinkai, though there is some negative feedback about this film, I'd still ranked this one among my all-time favorite anime film ever. The animation was literally awesome and the story was vague with many things to discuss. I think the sad part of the film is Shun's death, seriously who would have thought that it will happen?
As I watched the film until the end, I'm still troubled by Shun's death that I can't even focus that much on the main character's journey in Agartha. Well, I'm sure those fans who expect a romance between Asuna and Shun were shattered surprisingly.
Read: Weathering With You Trailer Shows Another Beautiful Makoto Shinkai Animation
Anohana The Movie
Seriously, we can't simply ignore Menma's story, right? It was really an insane film in our own opinion, though the anime series was more sad and intense in terms of drama, we can't simply put the film on shame. Anohana: The Flower We Saw That Day was such a tearjerker anime and those people who truly treasure their relationship with their friends will definitely cry for this one.
I think this anime reminds me of how great it is to have irreplaceable friends by your side. Until now, Anohana is the only anime that made me cry a river and is one of the most depressing anime I had.
Grave of the Fireflies
Now this one is a classic from Studio Ghibli and everyone who watched it probably cried gallons of tears. A story set in World War II about orphaned siblings and how they struggle to survive in the aftermath of the Great War. If you have a frail heart, then I'm giving you a warning, this movie is not for you unless you can tolerate a sudden rush of heavy sadness in the atmosphere. This is one of the saddest anime movies out there that every fan should not miss.
Clannad (The Motion Picture)
Another famous tearjerker anime film is Clannad, though the anime series Clannad After Story was more heartbreaking and surpassed Clannad when it comes to popularity. Everyone who had seen this film will surely recommend it if you're looking for a romantic but sad story to watch.
Wolf Children
Well, this is the only film directed by Mamoru Hosoda that really made me cry since his other works like The Girl Who Leapt Through Time, Summer Wars, and The Boy and the Beast have a cheerful atmosphere in them. The story of Wolf Children is about a young mother who raised her two children after her husband (a werewolf) died.
Now, she must strive to teach her children how to live as humans as well as control their werewolf nature. Seriously, this movie is not really sad but it will make you cry as it shows us how hard it is to be a mother, it gives us a reflection on the struggle of our own mothers and how hard it is for them to raise us. There's also the sad reality that once children reached maturity, they will end up leaving their parents.
Hal
Now, here's a story about despair turning into second chances to live and move forward after we lost important things or people to us. The story of this sci-fi romance anime film will educate us that it's not right to hold on to despair after we lose someone special instead, we need to move forward and start a new beginning. Well, the animation was stunning and the plot is quite twisted but it was fun.
The Place Promised In Our Early Days
Another film from Makoto Shinkai and is one of his early works that revolve around realizing an old promise to someone special no matter how hard it is. It has a dull and sad atmosphere in most parts of the story even in a casual conversation you can feel the struggles of every character in the film.
Hotarubi no Mori e
This is a cute and lovely anime film, definitely one of my favorites because it has the same author as my favorite anime series Natsume Yuujinchou. The story is really just cute and I couldn't describe how much I adore it. Well, it has a quite bitter end but somehow there's a feeling of satisfaction for those people who watched it.
It's been a few years already since I published this post and I believe that somehow it's not too late yet to add new titles of sad anime movies to this list. The new entries on this list include some of the most popular anime films in the past few years, and of them is a blockbuster hit being able to break the record of Hayao Miyazaki's Spirited Away as the highest-grossing anime of all time.
Read: My Top 20 Anime Films of All Time
Kimi no Na wa. (Your Name.)
Your Name. is Makoto Shinkai's 2016 phenomenal blockbuster anime film that broke records in Japan's movie industry and abroad. It is a kind of time-travel romance story that will defy gravity and logic. With fantastic and truly stunning visuals and animation, heartwarming voice acting, unforgettable music, and a heart-wrenching story; no one could deny that Your Name. is a must-see anime film for both lovers, and broken.
Koe no Katachi (A Silent Voice)
A Silent Voice is one of the many anime movies that you will enjoy watching while getting a lot of heartaches and reflections. It will make you re-evaluate your life, and your deeds as the story's main focus are highlighting how dangerous bullying is and how to at least cope with it. Furthermore, it features a sense of guilt and redeeming oneself after the realization of one's mistake. This sad anime movie is highly recommended for family and groups of friends to enjoy and think over.
The Anthem of the Heart
This is another anime movie about bullying and making friends which is very similar to A Silent Voice. However, the only difference here is the approach of every character in dealing with their mishaps. While A Silent Voice is more of a mature and friendship-driven story, the Anthem of Heart revolves around a budding romance and letting go of the past. Albeit, both anime films could be considered romance and truly have a decent amount of scenes dealing with teenage affection.
I Want To Eat Your Pancreas
Here's a new entry in our list of sad anime movies from the 2018 lineup of best anime movies. I Want To Eat Your Pancreas sure is an anime that could make someone cry an ocean due to how unexpected the ending is. Nonetheless, although it may have been a very sad story and tragic at some point, but the entire ride of watching this movie is fun, heartwarming, and exciting.
I Want to Eat Your Pancreas simply shows us the path of moving forward, that no matter how hard life challenges us, we have to move forward while embracing our losses and live our life like it's our last day. In the end, I felt that the movie is pretty satisfying despite how much it broke my heart.
Further Recommendations
Here are some more sad anime movies that I believed every anime fan should not miss watching or adding to their watchlist:
Ride Your Wave
Hello World
Josee, the Tiger and the Fish
Colorful
Weathering With You
Here Comes Miss Modern
Given the Movie
Violet Evergarden the Movie
Do you have some suggestions? I advise that you drop a comment about an anime film that you think deserves to be added to this list.
Last Updated on November 17, 2022 by Yu Alexius