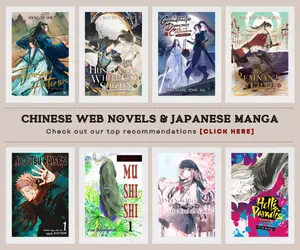 Gorgeous animation, high-contrast aesthetic visuals, heartwrenching stories, and great catchy music; these are only a few of Makoto Shinkai signatures in his anime movies. On a personal note, I am a big fan of Makoto Shinkai and his works ever since the first time that I set my eyes on his heartbreaking anime movie 5 Centimeters Per Second. I had watched all of his movies including Children Who Chase Lost Voices, Garden of Words, The Place Promised in Our Early Days, Voices of a Distant Star, and his critical-acclaimed box-office hit, the 2016 phenomenal Your Name. – which currently sits on top of the highest grossing anime film of all time.
Aside from movies, Makoto Shinkai also works on some short anime projects and commercials such as Z-Kai; Cross Roads and Someone's Gaze. This 2019, his new anime film titled
Tenki no Ko: Weathering With You
is scheduled to hit the Japanese theatres on July 19. The movie is also slated to have an international release.
So, before
Tenki no Ko release
, we shall give you a short review of Makoto Shinkai anime movies as a brief intro to his works which usually depicts human's fundamental emotion towards sadness, loss, longing, dreams, friendships, and presented it in a vividly breath-taking animation.
Voices of a Distant Star (2002)
Hoshi no Koe. One of Makoto Shinkai's earliest feature films which run for 25 minutes. It is rather silent but emotionally heavy for one's heart to bear.
Synopsis: It follows the lives of two close childhood friends, a bo, and a girl, who get separated once the girl is sent into space to fight in a war against aliens. As the 15-year-old girl goes deeper and deeper into space, the texts she sends take longer to reach the Earth; the film simultaneously follows her battles and the boy's life as he receives her texts over the years.
It is a story of longing for a special person and keeping the faith that one day, they will reunite again.
The Place Promised in Our Early Days (2004)
Kumo no Mukō, Yakusoku no Basho. This movie is probably one of the most beautifully animated science fiction stories. It is one of the great examples of friendship and love story with their respective dreams intercepting in the middle of its plot. Furthermore, I think that the Place Promised in Our Early Days is the cheesiest anime movie of Makoto Shinkai.
Synopsis: Set over several years in an alternate history where the Soviet Union occupies half of Japan, the film follows two childhood friends who grow apart after one of their friends disappears; as international tension rises and a mysterious tower built by the Union starts replacing matter around it with matter from other universes, they cross paths once again and realize their missing friend might be the key to save the world.
The film heavily emphasizes the relationships between the three main characters and their intercepting dreams and emotions towards each other. Personally, I think that the movie had loopholes that could be hidden by its beautiful animation, however, it truly gave an exciting, ambiguous, and dramatic experience.
5 Centimeters Per Second (2007)
Byōsoku Go Senchimētoru. This one had made me a Makoto Shinkai fanatic. Literally, this anime had made me cry because of how realistic the approach of its story is. It is a melodrama story of youthful love battling against time, destiny, and the reality of the world and the growing distance between people as they grow older. In the end, it shows how distance, memories between people could affect their lives we learn to cope up with various circumstances revolving people's emotions, distances, and growing up.
As a human being, I admit that such cliché is happening in real life. We met people, they become important to us, and there are times, that the distances between us simply widen, and sometimes the memories and feelings we shared with them will fades and haunts us, and even made us questions our sanity – such is the case with 5 Centimeters per Second on my end. I wouldn't delve deeper into this review and I don't want to spoil too much, nonetheless below is the synopsis for 5 cm/s.
The story is set in Japan, beginning in the 1990s up until the present day (2008), with each act centered on a boy named Takaki Tōno. The first act takes place during a time when cell phones are uncommon and email had not yet reached the general population.
Children Who Chase Lost Voices (2011)
Hoshi o Ou Kodomo. This is among my first Makoto Shinkai films and it made me awfully dumbfounded with how awesome its animation is and how breath-taking its visuals. The story is something that I truly enjoyed despite finding out that it wasn't received well by critics. Personally, the movie had given me an amazing adventure and the experience is truly wonderful.
Synopsis: A coming of age story involving young love and mysterious music, coming from a crystal radio left as a memento by an absent father, that leads a young heroine deep into a hidden world.
In the end, Children Who Chase Lost Voices teaches us to live our lives embracing our loses and move forward no matter how painful it may be because there's always a purpose behind every circumstance that we experience.
Garden of Words (2013)
Kotonoha no Niwa
. I think this is the first Makoto Shinkai movie where I am truly satisfied with everything in it. The visuals, animation, voice acting, and music were top notched plus the story is pretty decent. Garden of Words is a story about chasing your dreams and rediscovering oneself. I'll say the main characters have their own circumstances that they need to overcome but under that shed in rainy days, they find allies, and they found companions on each other.
Synopsis: When a lonely teenager skips his morning lessons to sit in a lovely garden, he meets a mysterious older woman who shares his feelings of alienation.
I'll say Garden of Words has one of the best dramatic climaxes that I had ever seen from an anime. The voice acting, the dialogues are truly amazing and emotional.
Your Name. (2016)
Kimi no Na wa.
This is Makoto Shinkai biggest film so far, surpassing Spirited Away as the highest grossing anime film of all time. A coming of age story about the youthful romance about two teenagers from a different timeline. Your Name. revolves around the connection that we make with other people and our environment as a whole, and the universal order itself. I must say that watching Your Name. had been one of the most enchanting time of my life and it did make me fall in love over and over again with its beautiful animation, vivid visuals, and emotional music.
Synopsis: A teenage boy and girl embark on a quest to meet each other for the first time after they magically swap bodies.
Ever since then, Your Name. had cemented Makoto Shinkai's reputation to be one of the best anime movie directors. It is no doubt that Your Name. had become a cult in the anime industry in today's generation.
That ends our short intro to
Makoto Shinkai anime movies
and we also prepared a brief introduction about the details for his upcoming new film Tenki no Ko: Weathering With You below including its trailer, teaser, and synopsis.
Tenki no Ko: Weathering With You
Weathering With You Trailer
So, don't forget to watch Tenki no Ko: Weathering With You on July 19 as it premieres in Japanese theaters and everybody must be really excited to see another amazing project from no other than Makoto Shinkai.
I would also like to ask you guys, which
Makoto Shinkai films
do you love the most and why? Please let us know by leaving your thoughts below in the comment section.
Last Updated on December 30, 2020 by Yu Alexius