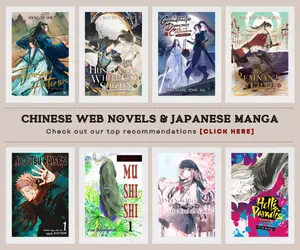 Let's dive into the world of Chinese anime and explore some hidden gems that aired in 2023. While the year is almost over, it's never too late to discover captivating shows that may have gone unnoticed. These underrated Chinese anime deserve a closer look, even though they may have been overshadowed by more popular titles.
Despite the odds, these hidden gems offer an excellent viewing experience for Chinese anime enthusiasts. They provide a refreshing break from the typical cultivation plotlines often found in donghua. These shows take viewers on a unique journey, exploring different themes and storytelling styles that captivate and entertain.
If you're looking to expand your horizons and explore the vast world of Chinese anime beyond the mainstream, these underrated shows are definitely worth checking out. From thrilling adventures to heartwarming tales, these hidden gems have something for everyone. So, let's embark on this anime adventure and discover the top 10 underrated Chinese anime of 2023 that deserve more recognition.
The First Order (Diyi Xulie)
"The First Order (Diyi Xulie)" takes viewers on a thrilling journey through a post-apocalyptic world. In this Chinese anime from Passion Paint Animation and Bilibili, a new era dawns in a devastated world gripped by nuclear winter. With humans no longer in control, crises emerge one after another, threatening the fragile remnants of society.
At the center of this chaotic world is the protagonist, Ren Xiaosu. With his unwavering positive energy, Ren Xiaosu becomes a beacon of hope amidst the darkness. As mankind struggles to rebuild order, Ren Xiaosu rises to the occasion, using his determination and resilience to change the world around him.
"The First Order" is adapted from a novel by the acclaimed author of "Spare Me, Great Lord!", The Speaking Pork Trotter. This captivating Chinese anime was released on Bilibili as part of the summer 2023 donghua lineup last July. With its gripping storyline and dynamic characters, "The First Order" offers a unique and engaging viewing experience for fans of post-apocalyptic tales and action-packed adventures.
Monster Diner (Guaishou Xiao Guan)
"Monster Diner (Guaishou Xiao Guan)" is a delightful Chinese anime that takes viewers into a hidden world where monsters coexist with humans. The synopsis reveals that while monsters live by a code of conduct that prohibits them from bothering humans, they still need to eat. This leads to the existence of secret monster diners that only open at night in inconspicuous corners. One such diner is run by a human named "Taozi," who comes from a family of chefs but specializes in creating dishes that monsters love.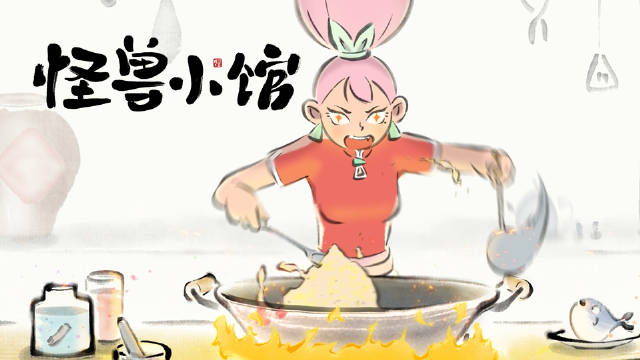 Released on July 13, 2023, and aired until September 21, 2023, "Monster Diner" is a collaboration between Bilibili and Shi Qi Yu Mo studio. This Chinese anime offers a unique twist on the supernatural genre by exploring the relationship between monsters and food. With its charming characters and mouthwatering dishes, "Monster Diner" is sure to captivate audiences who enjoy a mix of fantasy, comedy, and culinary delights.
Novoland: Eagle Flag
Novoland: Eagle Flag is another underrated Chinese anime that deserves attention. Despite its lack of popularity, this donghua is a must-watch for fans of the genre. Produced by Tencent, Novoland: Eagle Flag is an adaptation of a novel by Jiangnan, who is also known for writing Dragon Raja. While it may not have the same level of hype as its other contemporary Chinese anime like Jade Dynasty, Novoland: Eagle Flag offers a captivating story that will surely resonate with viewers.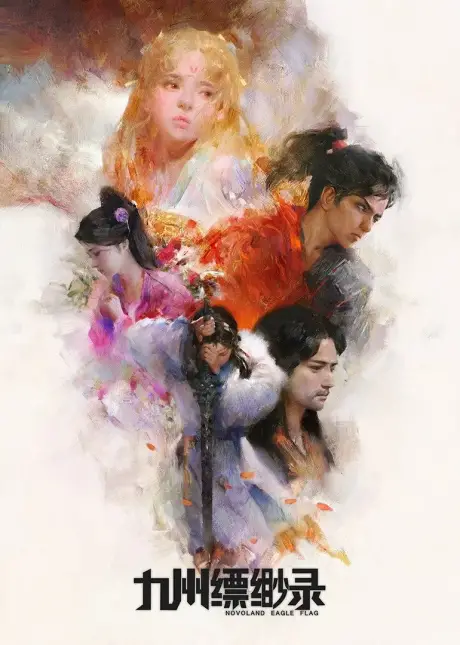 The anime is set in the fantastical world of Novoland, where the series follows the journey of Lyu Guichen. Through his perspective, viewers are taken on a thrilling adventure that spans the prairies of the Northern Continent and the bustling Nanhuai City of the Eastern Continent. The story delves into the lives of various characters and their predestined tragedies, creating a rich and immersive narrative.
With its unique setting and compelling storyline, Novoland: Eagle Flag is a hidden gem that should not be overlooked. Fans of Chinese anime will find themselves engrossed in the captivating world of Novoland, eagerly following the characters' journeys and unraveling the mysteries that lie within.
The Great Ruler
"The Great Ruler" is a donghua adaptation of the popular novel by Heavenly Silkworm Potato, brought to life by Motion Magic Studio and iQIYI. This series is the third part of a trilogy that includes the highly beloved shows "Battle Through The Heavens" and "Martial Universe." Despite its connection to these two immensely popular series, "The Great Ruler" often goes unnoticed, making it an underrated gem in the Chinese anime world.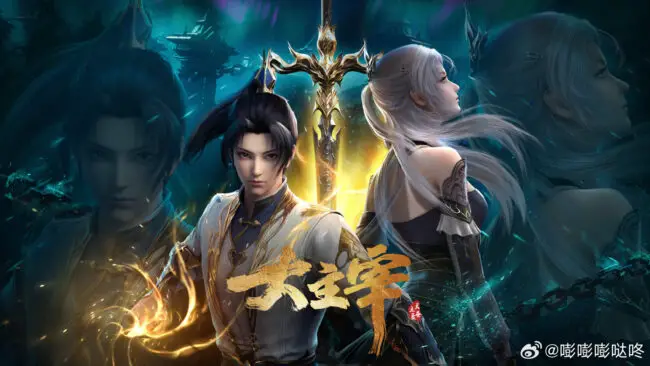 One thing that sets "The Great Ruler" apart is its exceptional animation quality. The same studio that worked on the previous two shows brings their expertise to this series, ensuring stunning visuals and captivating action scenes.
The story of "The Great Ruler" takes place in a vast world where different planes intersect, and various races thrive. It follows the journey of extraordinary talents as they emerge from the lower planes and strive for dominance. With captivating legends and a pursuit of power, the series offers an immersive and thrilling narrative that will keep viewers hooked.
If you're a fan of epic fantasy adventures and enjoy shows like "Battle Through The Heavens" and "Martial Universe," "The Great Ruler" is a must-watch. Don't let its underrated status fool you; this series has all the elements to captivate and entertain.
Fabulous Beasts (You Shou Yan)
Fabulous Beasts (You Shou Yan) is a hidden gem in the world of Chinese anime that deserves more recognition. If you're a fan of shows like All Saints Street and The Legend Hei, then Fabulous Beasts is a must-watch for you. This adorable and cute donghua is sure to capture your heart.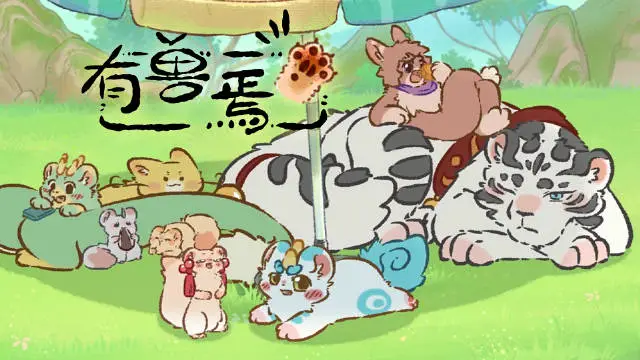 The story of Fabulous Beasts takes place in a world where scientific advancements have changed the lives of mythological creatures. Sibuxiang, a mythological animal, is tasked with descending to the mortal world to help other mythological creatures in need. Along the way, he reunites with his old colleague Pixiu, his drinking buddy Tuye, and the demoted gold and silver Jue brothers. Together, they embark on a series of adventures and encounters in the human world.
Animated by FENZ and produced by Bilibili, Fabulous Beasts brings its charming characters and heartwarming story to life. With its beautiful animation and engaging plot, this donghua is a delightful watch for both children and adults alike.
Fabulous Beasts offers a unique blend of mythology, friendship, and adventure. It explores themes of loyalty, compassion, and the power of teamwork. Each episode is filled with heartwarming moments and valuable life lessons. Whether you're a fan of fantasy or simply looking for an uplifting and entertaining series, Fabulous Beasts is a show that will leave you with a smile on your face and a warm feeling in your heart. Don't miss out on this underrated Chinese anime that has the power to captivate and enchant its audience.
My Heroic Husband
"My Heroic Husband" is a donghua that stands out in the world of Chinese anime for its unique blend of humor and excitement. Produced by Bilibili and Oriental Creative Color, this series takes viewers on a hilarious and thrilling journey.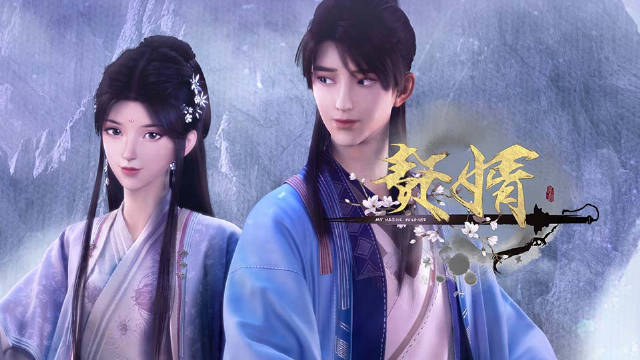 Set in an alternate reality, the story revolves around Yining, a member of the commercial elite who migrates to the Wu Dynasty and adopts the name Ning Yi. Despite his reputation as a skilled businessman in the virtual world, Yining has always aspired to become a martial arts superstar. However, he soon discovers that the world is more complex than he imagined. As Ning Yi, he becomes entangled in significant legal proceedings and finds himself facing formidable foes who threaten the safety of the Su family he has joined.
"My Heroic Husband" showcases the unexpected challenges and adventures that Yining/Ning Yi encounters as he navigates this new reality. The series combines elements of comedy, action, and drama to create a captivating and entertaining storyline. With its well-developed characters and engaging plot, this donghua keeps viewers hooked from start to finish.
Monster But Wild
Monster But Wild is an isekai donghua that deserves a spot on this list of underrated Chinese anime. This series showcases the unique storytelling that Chinese animation excels at, particularly in the realm of transmigration antics.
The story of Monster But Wild revolves around a popular online game called "Azure," which has been active for a decade. The protagonist, a veteran player who has been immersed in the game since its launch, receives a massive prize. However, upon opening the gift, something unexpected happens – they are transmigrated into the game world as the weakest little monster!
As the weakest creature in the game, the protagonist must navigate this new reality and find a way to survive and thrive. Along the way, they encounter various challenges and obstacles, all while trying to uncover the secrets of their transmigration.
With its intriguing premise and engaging storyline, Monster But Wild offers a fresh take on the isekai genre. It combines elements of fantasy, adventure, and comedy to create an entertaining and immersive viewing experience. Whether you're a fan of isekai or simply looking for a captivating Chinese anime, Monster But Wild is definitely worth checking out.
The Ravages of Time
"The Ravages of Time" is a must-watch Chinese anime that captivates viewers with its epic storytelling and rich historical setting. Adapted from one of the longest-running manhua in China, this series takes place during the period-drama era of the warring states in Ancient China.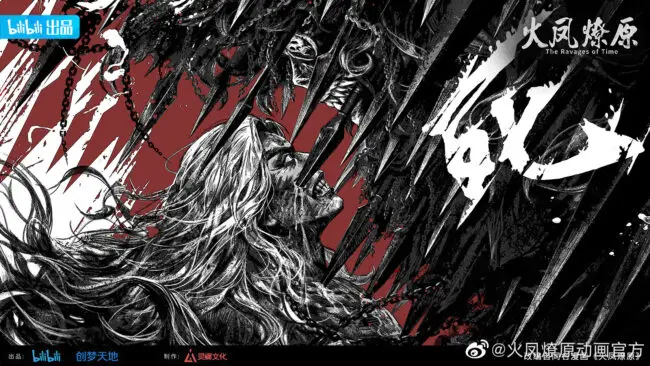 Set nearly 2000 years ago, after the collapse of the prosperous Han dynasty, "The Ravages of Time" delves into the fascinating Three Kingdoms period. This era is known for its heroes who rose and fell, and the emergence of three nations: Wei, Shu, and Wu. It is a tale of heroic deeds, alliances forged and broken, and the complexities of loyalty and betrayal.
The anime brings this intriguing historical period to life, immersing viewers in a world of political intrigue, strategic warfare, and personal ambitions. The characters are well-developed, each with their own motivations and allegiances, adding depth and complexity to the story.
With its stunning animation, compelling narrative, and intricate plot, "The Ravages of Time" offers a unique viewing experience for fans of historical dramas and Chinese anime alike. Whether you're interested in the Three Kingdoms period or simply enjoy immersive storytelling, this series is a must-watch.
Yao: Chinese Folktales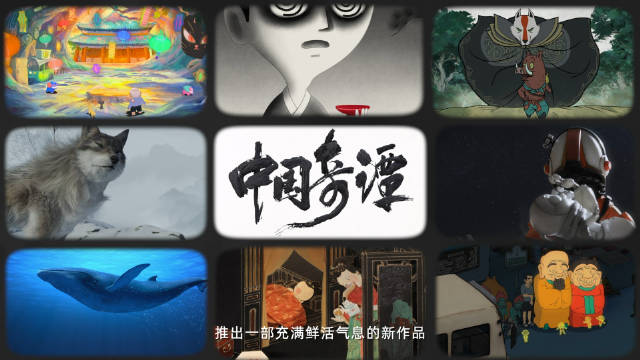 Moving on to another Chinese animation, "Yao: Chinese Folktales" is a collection of eight short movies that delve into the rich folklore of China. Released by Bilibili on January 1, 2023, and animated by Shanghai Animation Film Studio, this anthology brings to life various "monsters" from Chinese mythology. Each short movie presents a different tale, showcasing the diversity and depth of Chinese folklore. Fans of mythical creatures and captivating storytelling will find "Yao: Chinese Folktales" to be a fascinating exploration of China's cultural heritage.
X&Y: Aiyou De Mishi
"X&Y: Aiyou De Mishi" is a real gem among Chinese anime that deserves more love than we can ever imagine. While it may have gone off the radar for many avid donghua enthusiasts, it is undoubtedly one of the best Chinese anime of 2023. This series offers a thrilling and captivating ride for fans who enjoy mystery and suspense.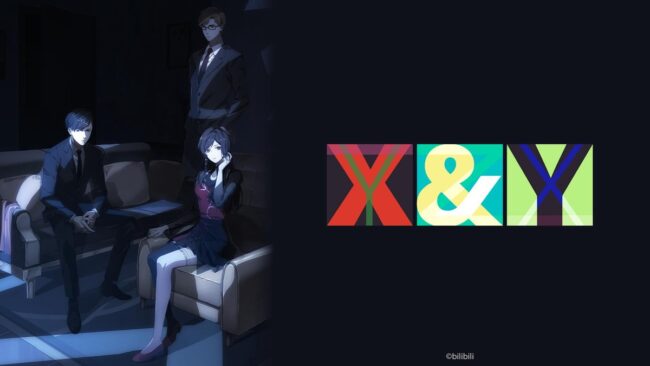 The story revolves around Yan, who unexpectedly becomes entangled in an eerie mystery upon returning to his hometown. His journey begins when he visits the XY Escape Room and encounters Xu, the enigmatic owner. From that moment on, Yan finds himself immersed in a series of creepy illusions, some of which involve his friends. As the plot unfolds, he becomes determined to uncover the truth behind these strange events.
"X&Y: Aiyou De Mishi" stands out for its intriguing storyline and well-crafted suspense. Each episode keeps viewers on the edge of their seats, eagerly anticipating the next twist and turn. The animation and visuals are top-notch, enhancing the overall viewing experience.
For Chinese anime fans seeking a unique and captivating series, "X&Y: Aiyou De Mishi" is a must-watch. Its blend of mystery, suspense, and supernatural elements will keep you hooked from start to finish. Don't miss out on this thrilling ride that will leave you craving for more.
Last Updated on November 14, 2023 by Yu Alexius