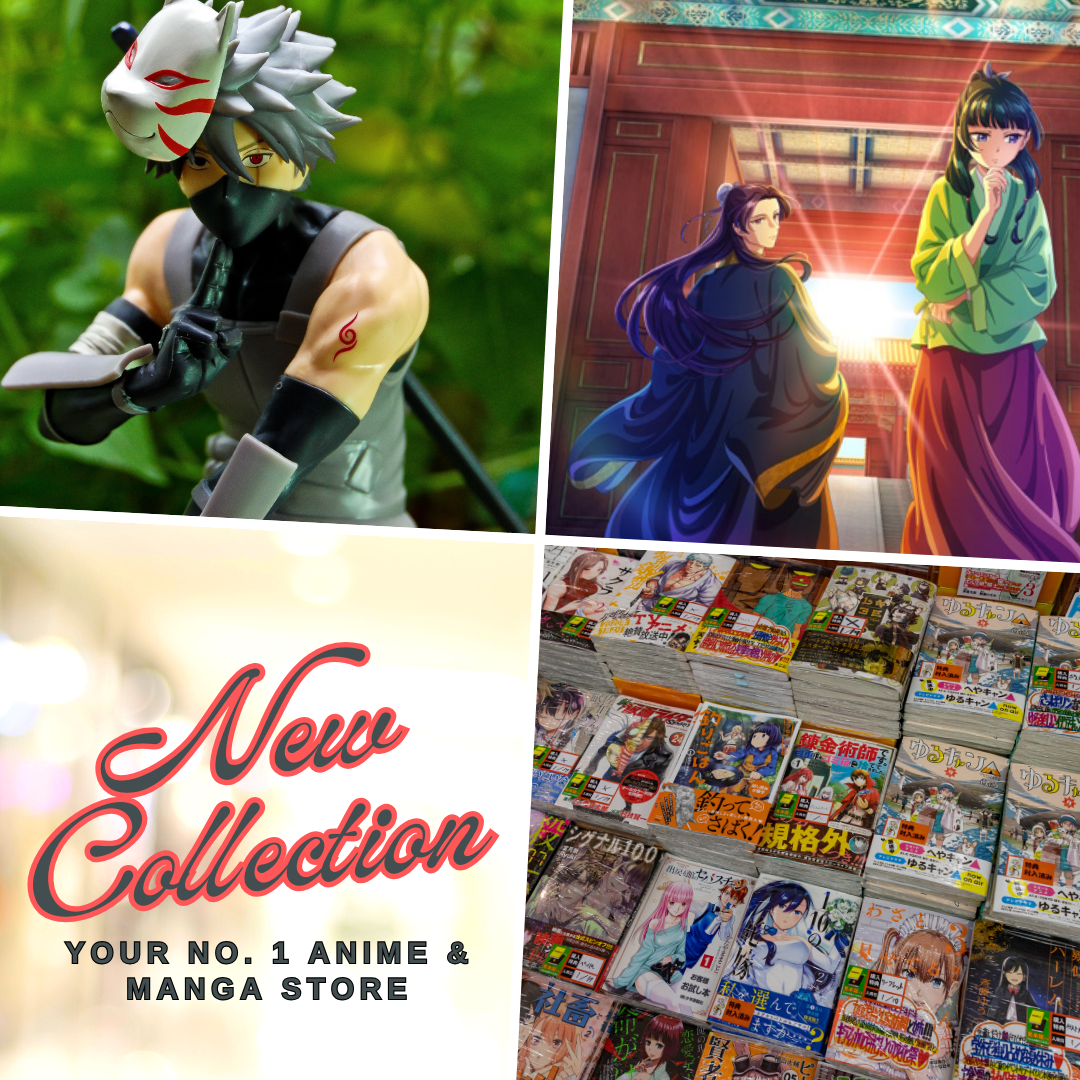 Are you a fan of the popular Chinese donghua, Dragon Raja (Long Zu), and looking for answers to some of the most frequently asked questions about it? Look no further!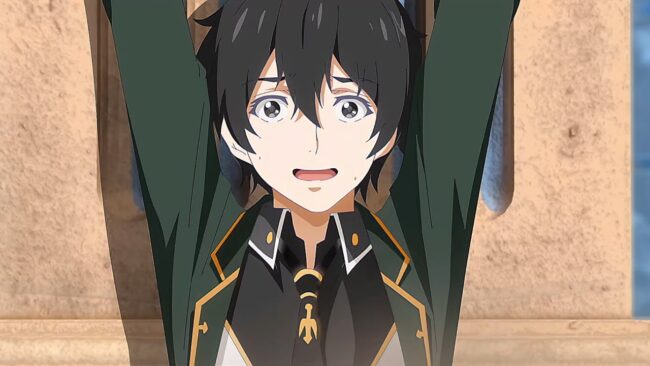 In this comprehensive guide, we'll cover everything you need to know about Dragon Raja anime, including where to watch it, how many episodes are available, and whether it's worth watching. But first, let us give you a brief insight into the story. 
The plot follows Lu Mingfei, an average guy who receives a scholarship to study at Cassell College in Chicago. However, his life takes an unexpected turn when he learns about the dragons, setting the stage for an epic adventure filled with action and intrigue.
We aim to provide answers to some of the most burning questions that people often ask about Dragon Raja. From the show's origins to its English dub, we've got you covered!
When was Dragon Raja's anime released?
Dragon Raja anime was released on August 19, 2022, in China, and aired until November 25, 2022.
How many episodes does Dragon Raja anime have?
Dragon Raja has a total of 17 episodes for its 1st season. 
Where can I watch Dragon Raja anime?
Dragon Raja anime is available to watch on various streaming platforms, depending on your location. In China, it was initially released on streaming platforms like Tencent Video and Bilibili. International viewers can watch the anime on WeTV, and Gogoanime. For Spanish-speaking viewers, you can also watch Dragon Raja on Mundo Donghua.
What is the plot of Dragon Raja anime?
The plot of Dragon Raja anime follows the story of Lu Mingfei, an ordinary young man who receives a scholarship to study at Cassell College in Chicago. Upon arriving, he discovers that the college is not as it seems, and there are forces at play that he could have never imagined. He learns of the existence of dragons, ancient creatures that have lived in secrecy among humans for centuries, and he finds himself caught up in a struggle between those who seek to control the dragons and those who seek to protect them.
As Lu Mingfei becomes more deeply involved in this hidden world, he begins to uncover secrets that threaten to change the course of history. Along the way, he meets a cast of memorable characters, including powerful dragon tamers and mysterious antagonists, and must navigate complex alliances and betrayals to protect those he cares about and uncover the truth behind the dragon's existence. The series is full of action, adventure, and intrigue, making it a must-watch for fans of anime and fantasy genres.
Who are the main characters in Dragon Raja anime?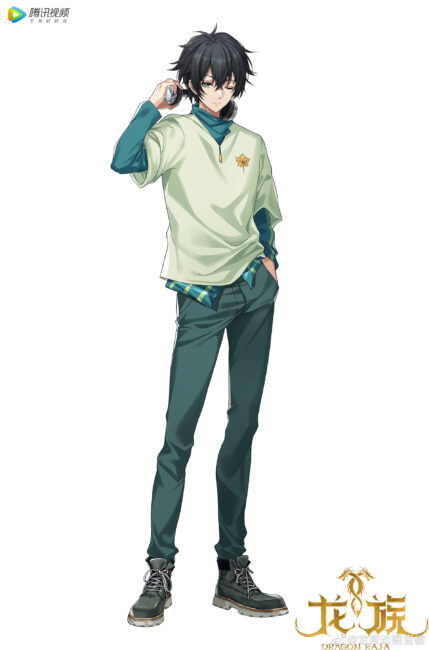 There are several main characters in Dragon Raja anime. Here are some of the most important ones:
Lu Mingfei: The protagonist of the series, Lu Mingfei is a talented gamer who receives a scholarship to attend Cassell College. He becomes embroiled in the world of dragons and must use his intelligence and resourcefulness to navigate the dangers that lie ahead.
Chu Zihang: A skilled fighter and an intern from Execution Bureau, known for his calm demeanor and impressive combat skills. He is a loyal ally who cares deeply for his friends and adds depth to the show's ensemble cast.
Lu Mingze: Lu Mingze is a mysterious character in the Dragon Raja anime who communicates with the protagonist, Lu Mingfei, through dreams and visions. He is known by many names, primarily Lu Mingze and Zero. Despite being of unknown nature, Lu Mingze plays a significant role in the show's plot and is an essential character in the series.
Chen Motong: Chen Motong, also known as "NoNo," is the female protagonist of Dragon Raja and one of the main representatives of the Student Union. As an A-Rank student, she is highly skilled and has earned a reputation as "the little witch" and "the red-haired Miko." Although she can come across as bratty and boundary-pushing, she has a protective and well-intentioned nature toward her friends. Chen Motong is also Caesar Gattuso's fiancée and becomes Lu Mingfei's love interest as the story unfolds. Her tendency to push others to be brave and decisive makes her a compelling character to follow in the show.
Caesar Gattuso: Caesar Gattuso is the leader of the Student Union and one of the main characters in Dragon Raja. He's the heir of the Gattuso family and engaged to Chen Motong. Despite being born into privilege, Caesar rebels against his family's dark past and strives to achieve greatness on his terms.
Finger Von Frings is a character in Dragon Raja and a former roommate of Lu Mingfei. Despite his nonchalant demeanor, Finger is clever and skilled in using Yanling. He also created a digital version of his deceased girlfriend, Norma, to serve as the AI Butler of Cassell College. Finger remained in the school for eight years, which earned him the G-Rank.
These characters, along with several others, play important roles in the story of Dragon Raja anime and help to make it an engaging and exciting viewing experience.
Is Dragon Raja anime based on a game?
Dragon Raja anime is an adaptation of the popular mobile game "Dragon Raja," developed by Zulong Entertainment, a Chinese game developer. The game is based on a popular Chinese web novel written by Jiangnan, which serves as the source material for the animation series.
Who produced Dragon Raja anime?
Tencent Penguin Pictures is the production company responsible for the Dragon Raja anime adaptation, with studio GARDEN handling the animation. GARDEN has previously worked on the later seasons of the popular donghua Fox Spirit Matchmaker, as well as the upcoming LIU YAO – The Revitalization of Fuyao Sect.
Is there an English dub for Dragon Raja anime?
As of writing this March 2023, there was no official announcement regarding an English dub of the Dragon Raja anime. However, we'll keep you updated about this if news about it will be released soon.
Will there be a second season of Dragon Raja anime?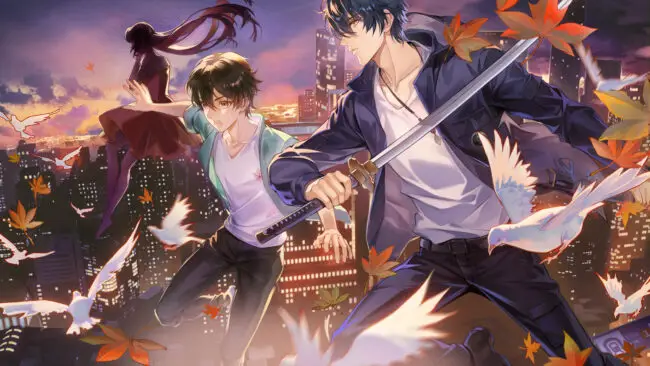 While an official announcement for Dragon Raja Season 2 has not been made yet, there are indications that it is already in production. According to Mundo Donghua, it was mentioned during Tencent's annual event held on August 8, 2022, that the second season is underway. Furthermore, a new key poster featuring Lu Mingfei and Chu Zihang has been released by the production committee during the finale of Dragon Raja Season 1, hinting at the possibility of Dragon Raja Season 2 already being in production.