The world of Chinese anime is about to get even more exciting with the upcoming release of The Ravages of Time in April 2023. Fans of the historical manga it's based on have been eagerly anticipating this adaptation, which promises to deliver intense action, political intrigue, and martial arts battles. Here's what we know so far about this highly anticipated new Chinese anime.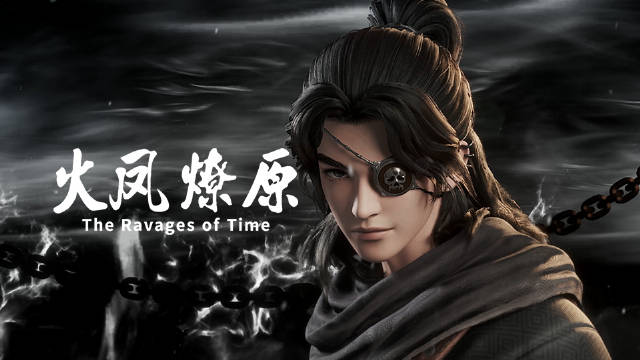 About The Ravages of Time Manga
The Ravages of Time, also known as Huo Feng Liao Yuan, is a Chinese manga written and illustrated by Mou Chan. It was first released in 2001 and is one of the longest-running manhua in China to date. The manga is set during the Three Kingdoms period, a time of great political upheaval and military conflict in China. It follows the stories of heroes and villains from the kingdoms of Wei, Shu, and Wu as they battle for power and survival.
Synopsis
Nearly 2000 years ago, the prosperous Han dynasty of China collapsed. Heroes rose and fell, and three nations emerged–Wei, Shu, and Wu. Historians refer to this period as the Three Kingdoms period. The romance of the three kingdoms is an intriguing tale of heroic deeds, of alliances, forged and broken, of loyalty and betrayal.

Source: Huo Feng Liao Yuan, Anilist
The Ravages of Time is similar to other historical manga set in war-torn eras, such as Kingdom, Chang Ge Xing, Blood and Steel, Vagabond, and Ad Astra: Scipio to Hannibal.
About The Ravages of Time Donghua Adaptation
The upcoming donghua adaptation of The Ravages of Time promises to bring the manga's epic story to life on the screen. The genre of the donghua is action, adventure, and historical drama, with elements of military warfare, swordplay fights, martial arts, and political struggles.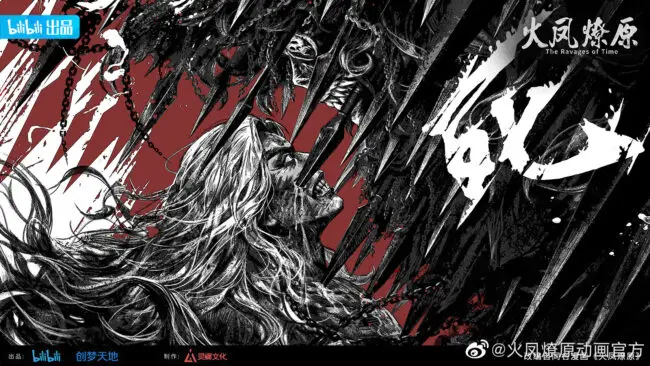 The series was originally announced during the 2019 annual event of bilibili, and updates about its release have been highly anticipated ever since.
Animation Studio & Release Date
The series will be produced by bilibili and iDreamSky and animated by LX Animation Studio. It will consist of 26 episodes and is set to air on April 29, 2023, alongside other highly anticipated Chinese anime releases like The Girl Downstairs, Xyrin Empire, and Aiyou's Secret Room.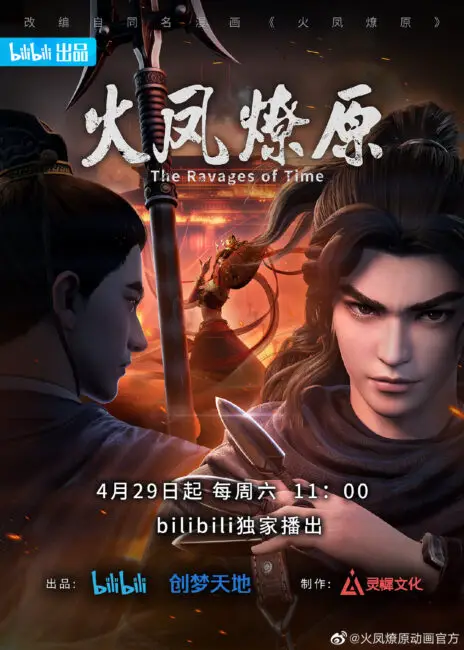 Trailers & PVs
The official trailer for The Ravages of Time donghua adaptation has been released and gives viewers a taste of what to expect. It features stunning CGI animation, intense battle scenes, and political intrigue. Fans of the manga will be pleased to see their favorite characters brought to life on the screen, and newcomers to the story will be drawn in by the high production values and exciting action.
Where to Watch The Ravages of Time?
For those eager to watch The Ravages of Time, the show will be available for streaming on Bilibili, the official page of the series. Other popular donghua websites, such as Mundo Donghua and Myanimelive, may also add the series to their archives. So whether you prefer to watch on Bilibili or other streaming platforms, there are plenty of options available for catching this highly anticipated new series.
The Ravages of Time is poised to be one of the most exciting Chinese anime releases of 2023. With its epic story, talented production team, and impressive CGI animation, it's sure to attract a large and devoted following.
Fans of historical manga, action, and adventure should mark their calendars for April 29, 2023, when this highly anticipated series makes its debut on bilibili. Don't miss out on the chance to experience The Ravages of Time for yourself!