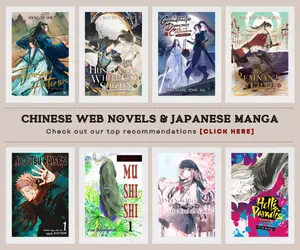 Bilibili, one of China's leading video-sharing websites, is bringing another exciting anime adaptation this 2023 with Xyrin Empire which is also known as Xyrin Jiyuan. It is one of the many new shows that Bilibili has unveiled from their 2022 annual event on which various upcoming Chinese animations on their platforms had been announced.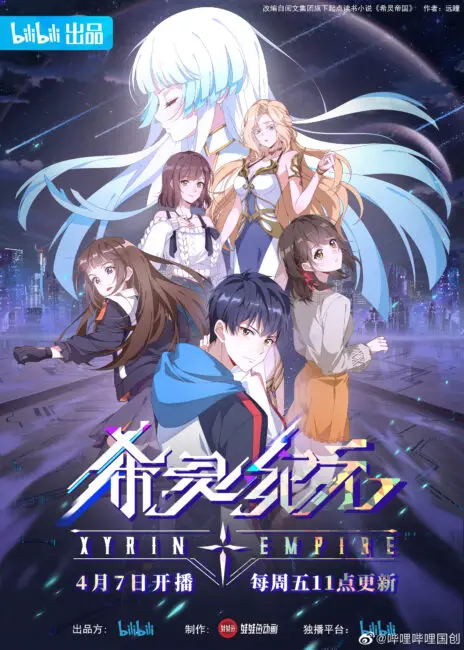 Now, Xyrin Empire animation will be one of its flagship new series in the spring 2023 seasonal donghua lineup along with shows like Monster But Wild, Oh! My Goddess!, War Against Heaven, A Sheep in Wolf Clothing, and The Girl Downstairs to name a few of them. With its funny antics and usual Chinese trope of making parodies, Xyrin Empire's gotta be a huge treat for fans of comedy shows this year.
Animation Studio & Release Date
Xyrin Empire is a full CGI donghua produced by Bilibili with Wawayu Animation, known for producing Cinderella Chef, as its animation studio. Scheduled for release on April 7, 2023, at 11:00 am on Bilibili's website and app, this sci-fi slice-of-life comedy is based on the web novel of the same name by Yuan Tong, who is known for other novels such as The Record of Unusual Creatures, and Sword of Daybreaker; and both had been adapted into Chinese animation.
Xyrin Empire's Plot
The donghua story is not what you would expect from a science fiction story. It's not about wars between empires or journeys across different worlds. Instead, the story focuses on a certain nerd who suddenly became the head of an empire. The tale follows his life with a group of young and gorgeous girls that he involuntarily adopted and the hilarious situations that he finds himself in.
The anime is sure to be a fun-filled ride that is guaranteed to make you laugh. It presents itself as a serious story on the surface with depth sense of ambiguous humor which may remind fans of Chinese animation of shows like Spare Me, Great Lord! (Da Wang Rao Ming), Planting Manual, and The Last Summoner.
A manga adaptation of the novel that ran from 2014 until July 18, 2016, under the Chinese title Xi Ling Dìguo. This manga adaptation highlighted a female harem plot, adding more spice to the already hilarious storyline.
This science fiction slice-of-life comedy is sure to be a hit with anime fans, and its unique take on the genre is refreshing. The animation studio's experience with creating fantastic and imaginative worlds is evident in the series' trailers and promotional materials. The blend of sci-fi, slice-of-life comedy, and dynamic relationships is a perfect mix that is sure to please fans of all ages.
Trailers & PVs
Check out the previously unveiled trailers and promotional videos for Xyrin Empire as it gives us a sneak peek at what to expect from its story, its animation quality, and the mood that it'll set once it air.
Where to Watch Xyrin Empire Animation?
You can watch Xyrin Empire on the Bilibili website or app. It is scheduled to be released on April 7, 2023 at 11:00 am time slot. Bilibili is a popular Chinese streaming platform, and they often release their original anime and donghua series exclusively on their platform. You may need to create an account on the platform to watch the series.
Other alternative options also include the international leg of the company via Bilibili TV, and its official YouTube Channel – Made by Bilibili. Fans may also expect to have the series added to various anime and donghua websites that feature Chinese animation in their archives.