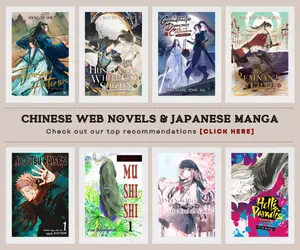 It's another time to talk about charts and data as I will be sharing the list of the most-watched donghua in China last February 2021. It was the month where we officially get some more donghua updates and some of our favorite Chinese anime this year had premiered.
So, what are the Chinese anime releases from February 2021? That includes the highly anticipated and beloved danmei xinxia story of Thousand Autumns (Shan He Jian Xin), the obnoxious comedy of The Pinnacle (Jue Ding), and there's more including the romance donghua Immemorial Love For You Season 2 which premiered right on Valentine's Day.
Alright, so without further ado, let's check at the most popular and most-watched Chinese anime from February 2021 as perceived by domestic viewers.
Most Watched Donghua in China from February 2021
Soul Land (1.34 billion playbacks)
Staying strong at the top of the list is Soul Land (Douluo Dalu). With the continuous progress of Tang San's journey to the top of the pyramid and challenging and defeating powerful foes, 2020's most popular Chinese anime in China holds to its spot steadily.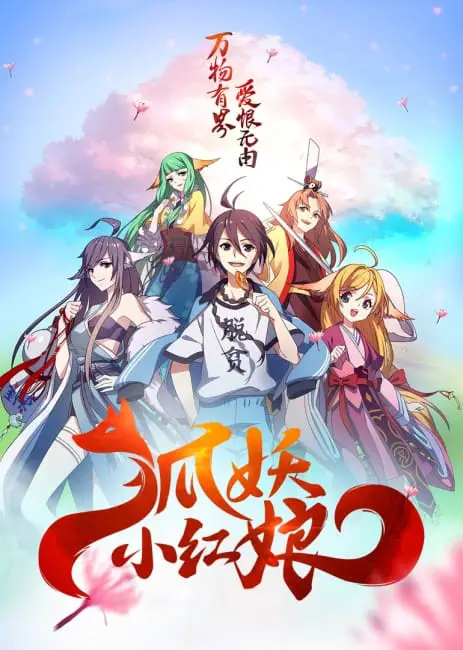 Fox Spirit Matchmaker (340 million playbacks)
The long-running series of romantic drama and hilarious humor also sits steadily in 2nd place. It's also one of the most-watched donghua last year, and with its latest season premiered last March, there's no doubt that it'll stay in the top this 2021.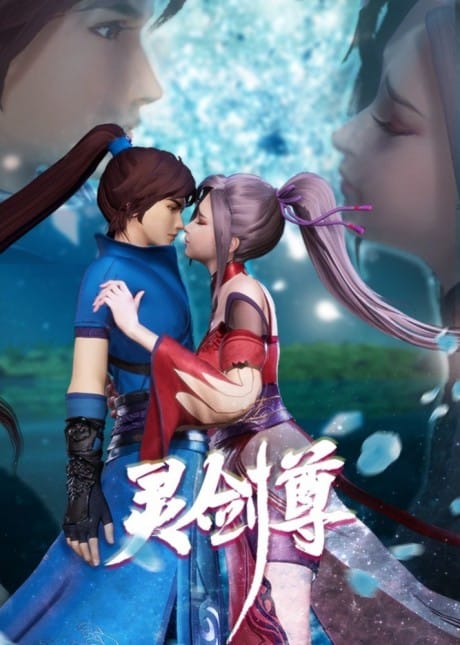 Spirit Sword Sovereign (280 million playbacks)
The cultivation never stops and Spirit Sword Sovereign secures its spot once again in the top 10 for February.
Martial Master (250 million playbacks)
Another cultivation donghua secured the spot in the list, Martial Master was also one of the top 10 from last year.
Snow Eagle Lord (220 million playbacks)
Based on the popular xinxia novel by I Eat Tomato, Snow Eagle Lord which premiered its second season several months ago, stays in the top 10 once again.
Scissor Seven (200 million playbacks)
After the premiere of Scissor Seven Season 3 last January, the anime has entered the top 10 in February, proving that the series is well received domestically as it was popular with viewers outside of China.
One Step Forward Freedom (200 million playbacks)
We got another 3D Chinese anime here, and it is a xinxia which has been the dominant genre in Chinese animation.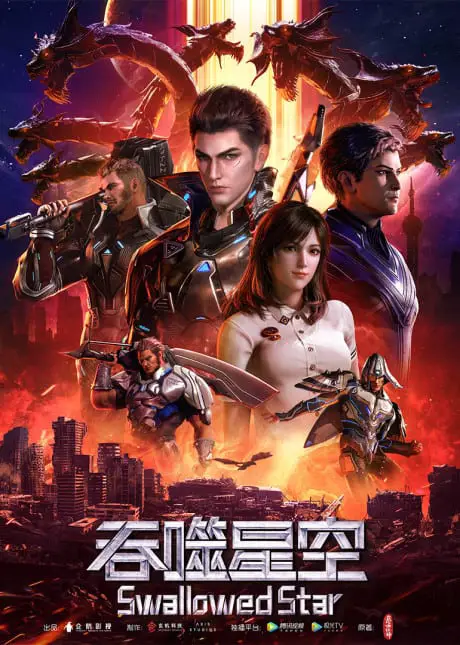 Swallowed Star (190 million playbacks)
A futuristic yet post-apocalyptic science-fiction xinxia, Swallowed Star is an exciting story that sets it apart from other xinxia donghua out there. This is also based on a novel written by I Eat Tomato and it first premiered last December. It's animated by Sparkly Key Animation Studio, the same team behind Soul Land.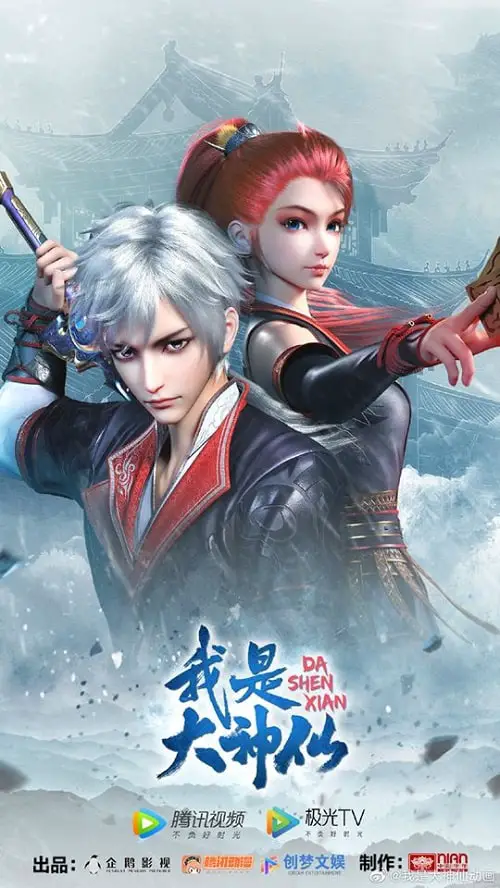 I'm a Great God (170 million playbacks)
The only great God is here next on the list. I am quite surprised that it was able to enter the top 10 since its premiere last year and still going strong until now. It premiered its second cour continuously several weeks ago.
Wonderland (170 million playbacks)
Another familiar name in the top 10 is sitting in the last spot. As one of the longest-running xinxia donghua, it was able to gain a large fanbase that boosts its viewership domestically.
Further Reading
Here, we have also listed the Chinese anime that ranked from 11th to 20th spot, with Peerless Martial Spirit and A Will Eternal almost secured a spot in the top 10 as follows:
Peerless Martial Spirit (160 million playbacks)
A Will Eternal (150 million playbacks)
Non-Human (100 million playbacks)
Tian Huang (94.49 million playbacks)
God of Ten Thousand Realms (83.49 million playbacks)
Tales of Demons and Gods (74.12 million playbacks)
Thousand Autumns (63.1 million playbacks)
Fairy Wind Sword Rain Record (59.58 million playbacks)
Painting Rivers and Lakes (49.3 million playbacks)
Supreme God Emperor (48.38 million playbacks)
So, from the recently released Chinese anime from February 2021, only Thousand Autumns had secured a spot in the top 20, while Scissor Seven is relatively new and it's overwhelming that it entered the top 10 too.
I shall publish the list of the most-watched donghua in China for March 2021 in the next few days, albeit, this list might be almost similar with just a few titles exchanging places. Nevertheless, which Chinese anime from this list is your favorite, and what do you think makes these series popular among domestic viewers? Share your thoughts by leaving a comment below.
Source: Guduo Data
Last Updated on September 30, 2022 by Yu Alexius