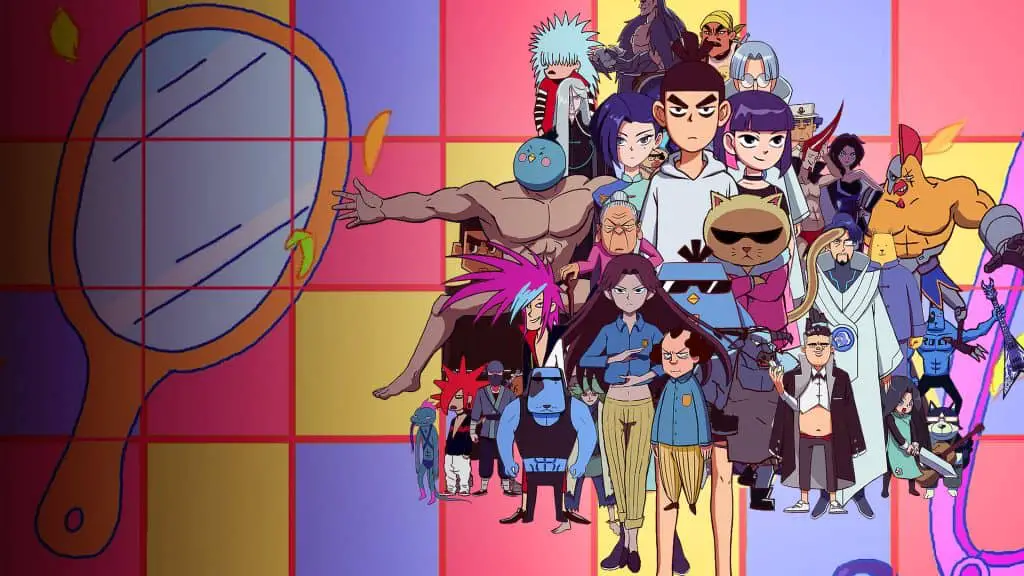 Hey guys, one of the most beloved Chinese anime outside of China is coming back soon. Yes, Scissor Seven Season 3 will premiere on January 27, 2021, on Tencent, bilibili, and Youku. Scissor Seven or Scissor 7 (Cike Wu Liuqi) is among the popular Chinese anime outside of China because it has been made available for digital streaming through Netflix.
Release Date & Poster
Now, many people are asking when is Scissor Seven season 3 coming out? In a new announcement accompanied by a poster, Scissor Seven season 3 release date is slated on January 27. With how well-received the series was on Netflix, we can expect that it will only be a matter of time until the 3rd season will be added on the digital streaming platform.
Scissor Seven Overview
Here's a short overview of Scissor Seven. The Chinese anime first premiered in China under the original title Killer Seven or Killer 7. It follows an assassin who wields scissors as a weapon and other stuff which we find hilarious. It's an amusing donghua with the usual comedic appeal that you can easily find from a Chinese story.
The donghua first premiered in April 2018 as an action, comedy, drama with martial-arts and mystery-theme, and revolves around the characters of Seven, Thirteen, and Dai Bo. It was then followed by its second season which premiered in October of 2019 where it was well-received by western fans.
Synopsis
To the casual eye, the amnesiac bounty hunter Wu Liuqi looks quite intimidating. With his deadly telekinetic scissor techniques and his ability to seamlessly transform into anything, one would not expect his modest demeanor. In fact, Wu is quite terrible at his job. Often times the freelancer can be found botching an assassination or targeting the wrong person.

While his failures could be due to his subpar skills, it usually boils down to him being a normal kid, with a heart unsuited for his line of work. Accompanied by his feathered friend Dai Bo, Wu is on a simple quest to regain his memories. Although his inconspicuous day job as a hairdresser and his after-hours occupation are simply a means for him to repay debt, his various ventures seem to intertwine with his pursuit to recover his lost past. [Written by MAL Rewrite]
Scissor Seven Season 3 Official Trailer
First, let's take a look at the new trailer of Scissor Seven Season 3 below.
Alright, so what's in store for us in Scissor Seven Season 3 is that we will have some more information about the woman who stabs 7. Furthermore, we will also get a deeper look at his past.
Now, this is making me excited as well as the many fans of the donghua out there. I actually saw some people asking if Scissor Seven Season 3 is coming to Netflix. I am sure it will, but it might happen right when the series finished airing in China.
However, if Netflix will follow the step that Funimation did with Heaven Official's Blessing where it releases the donghua's episode every week with several hours delayed from the simulcast in China, then we can have Scissor Seven Season 3 on Netflix earlier than what we expected.
So, it is only a matter of few more weeks from now before Scissor Seven finally returns for its 3rd season. Fans should be ready, and on my end, I think I'll start having another marathon of the previous season to refresh my memories of the event that took place and prepared for its upcoming release next year.
If you wish to watch Scissor Seven on Netflix, you may check its page here: Scissor Seven