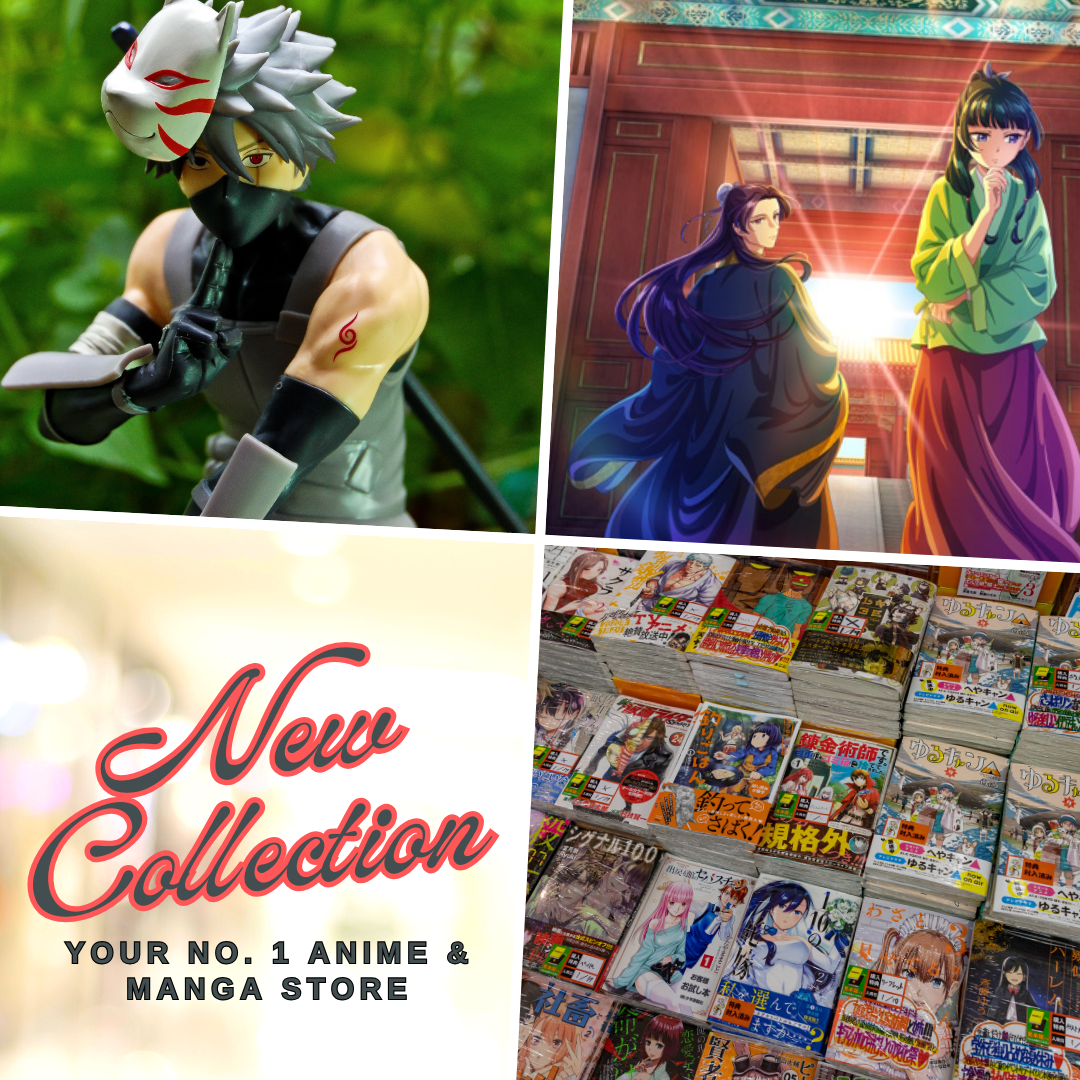 Are you a newbie in Chinese animation or simply looking for some new animated movies to watch? If yes, why not delve a little bit deeper into Chinese animation or what we call DONGHUA. The Chinese animation industry and community had been rising in popularity these past few years and there are pretty good titles in its arsenal which include some of most beautifully made and fascinating anime movies I've seen so far.
And this is why I am giving you guys a bit of 
recommended Chinese anime movies
 from my watchlist. I could say this is quite the starter pack of Chinese anime movies although they're pretty popular at some point so you may actually have heard of them before especially the 3 films which were released last 2019. In line with this, I have here 
5 of my favorite Chinese anime movies
 which I strongly believed every anime fan out there should enjoy and indulge themselves with.
White Snake: The Origin
I am starting our 
Chinese anime movies starter pack
 with White Snake: The Origin which was released last January of 2019 in China. It's the animated version of the classic Chinese folktale – Legend of White Snake which had been adapted in different medium before including the loosely adapted 2011 live-action film The Sorcerer and the White Snake starring Chinese actor Jet Li.
White Snake: The Origin had been listed as one of 
my top 10 Chinese anime of all time
 due to the fact that the movie had captivated me in tremendous ways. The visuals are vibrantly beautiful that you can feel the life grows out of it. The love story of Xiao Bai (our White Snake) and A-Xuan (the snake hunter whom Xiao Bai fell in love with) is tragically romantic, enduring, and heartbreaking. Paired with lovely and enchanting music, the gracefully done animation turned into a masterpiece filled with so much beauty and emotion.
The Legend of Hei
Next in our list is The Legend of Hei which was released last September of 2019. The movie serves as a prequel to the heavily popular Chinese web series The Legend of Luo Xiao Hei. With astonishingly beautiful animation and adorable story – The Legend of Hei had become a new favorite of mine. Imitating the atmosphere of a classic Studio Ghibli films while also showing elements unique only to Chinese animation and with timely-relevant story, the anime movie had been a great ride.
The Legend of Hei also became successful even outside of China and that includes Japan where local animators had praised it. On my end, I could only drop my jaw with how beautiful the animation is, and how lit the fight scenes are, yet the vibes still remains cool and innocence.
This movie about forest spirit losing their homes due to human activity teaches us so many life lessons including taking good care of our environment as our relationship with it should be mutual and symbiotic. What really amazed me is at the end of the line, it all comes back in doing good and defeat evil, and our cute main protagonist definitely gave us a wonderful ride in his adorable world.
Crystal Sky of Yesterday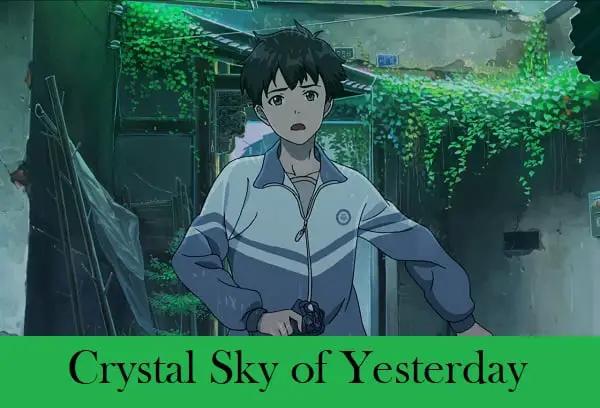 If you're a fan of Makoto Shinkai anime movies, then you will definitely fall in love with Crystal Sky of Yesterday which sits atop my 
Chinese anime movie list
. The animation style is so vivid with great color dynamics in 2D and 3D art style. Aside from the breathtaking visuals and animation, Crystal Sky of Yesterday also thrives in its music which I really find catchy and nostalgic. Definitely the most memorable scene for me is that part when Slam Dunk opening theme song played while the two main characters were playing basketball. The pouring raindrops are filled with so much life and radiance for me despite how gloomy the atmosphere was.
I wish I could stop at this, however Crystal Sky of Yesterday have a huge setback and it lies on its weak storytelling and plot. The voice acting is pretty decent, it just happened that I am craving for more when it comes to dialogue or I simply want to see some depth in it. The lack of complexity in the story makes it quite dull. However, the film ended in an average tone which is pretty safe while lacking the rise and low of an exciting ride and serving us a typical high school story filled with aspirations about teenage dreams and romances.
Ne Zha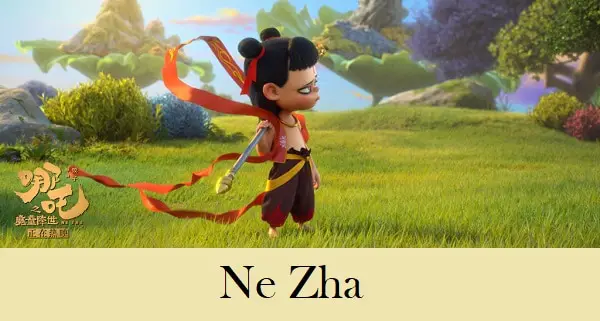 Here we have the 
highest grossing Chinese anime films
 of all time that is the 2019's Ne Zha which breaks box office record simultaneously in China throughout its theatrical stint. Ne Zha is a story of defying destiny and that's what it really gave us. With heavily amazing animations and heart-penetrating family drama – it gives us a satisfying adventure filled with the typical Chinese humor and a dive into Chinese mythological universe.
At some point the Chinese comedy were quite dumb or maybe I've just really gone accustomed to it since I'd been watching Chinese series since I was a child, the humor doesn't really appeal to me. However, the drama is another thing that hit me right on the spot, with our main character being treated as an outcast, and a demon. Where in fact, he is just a lonely soul who felt abandoned and while he's destiny is set in stone, he defied it, and changed the destiny itself. Among the shining moment of Ne Zha are his doting parents whom I really liked.
Big Fish & Begonia
Last but definitely not the least is Big Fish & Begonia which is my 
best Chinese anime movie
. It's a mystical adventure that brought me to a different dimension with so much emotion in its storyline. Love conquers all, and that's what this film had given us, that even disasters of two world's colliding couldn't stop it, and that even gods themselves can't defeat it.
Big Fish and Begonia
was released in 2016 and follows the story of a mystic being Chun and her journey of finding love. It's a story of against all odds and she has been accompanied by her childhood friend Qiu, and the dolphin which they name Kun. Together they must venture to nurture Kun and brought him back to human world and in this journey they have fought countless hindrances, even their own kins which had lead to a terrible disaster. In the end, Big Fish & Begonia is a heartbreaking story of love, friendship, and sacrifices set in a magical world with striking visuals and top-notch animation.
And this is where I will end my list of Chinese anime movies recommendation and I hope you'll enjoy all of them the same way as I did. However, there are other donghua movies that you may find interesting including The Legend of Qin, or Monkey King: Hero is Back. If you want more of Chinese animation, then you may want to check some of my previous list and recommendations about it as follows:
And if you want to get more updates about Chinese anime, you can subscribe to our newsletter to keep yourself updated about what's latest in the donghua community.  
Last Updated on January 9, 2021 by Yu Alexius