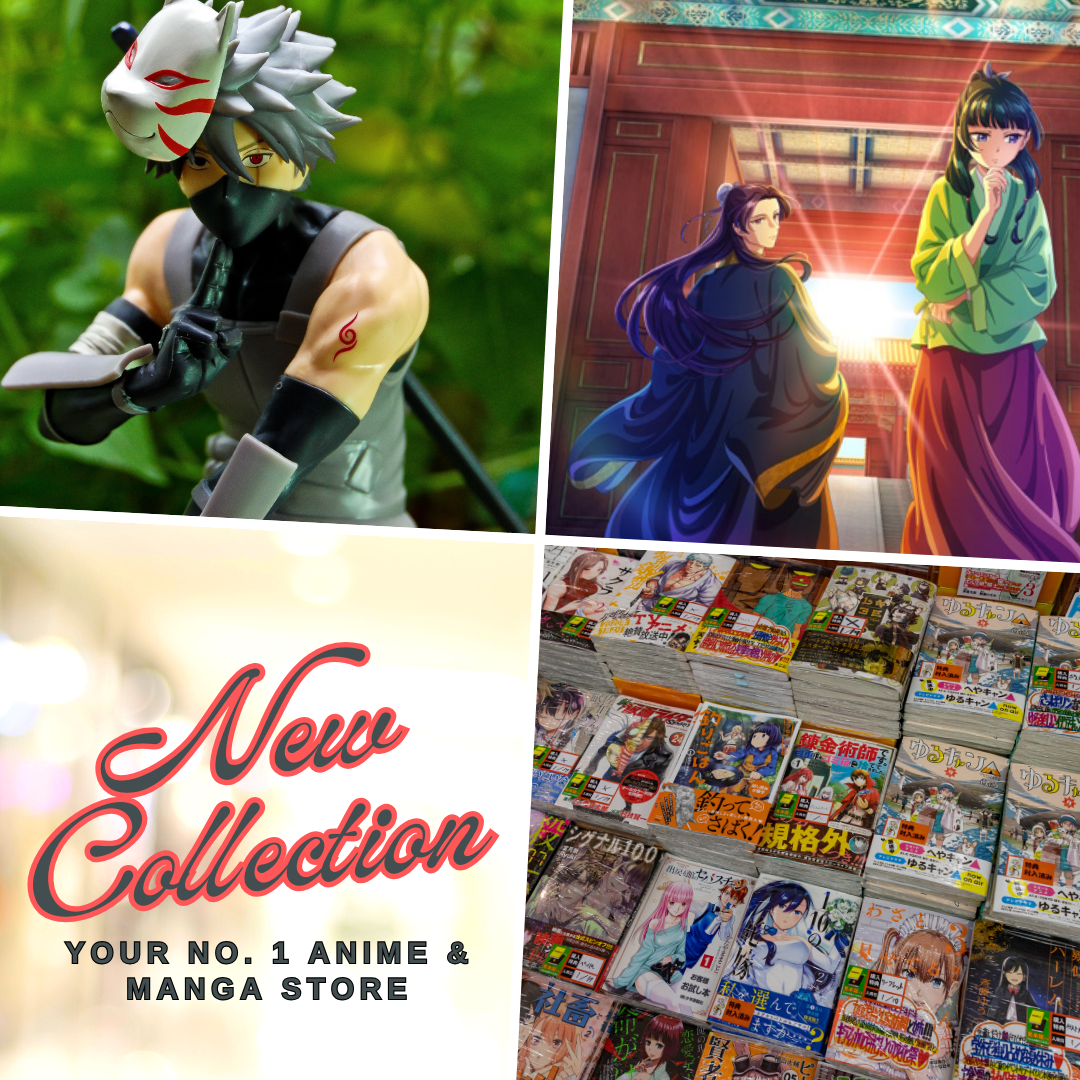 We're now meeting halfway through the year as the June 2023 donghua lineup promises to give fans and viewers alike some of the most anticipated Chinese animations in recent years and that's what we will be sharing in this post today.
We will take a look at the Chinese anime schedule for June 2023, and while it's the last month of the spring lineup, we sure do have some interesting titles that will make avid donghua viewers excited, as we also geared up to the more competitive summer lineup starting next month of July.
In this post, we will reveal some of the biggest Chinese anime releases of the year that are scheduled to premiere this June 2023, and guess what? The list so far includes those shows from Tencent but they're all popular and fans are eagerly waiting for their releases.
Chinese Anime Schedule | The June 2023 Donghua Releases
Now, let's take a look at them one by one, and what donghua viewers should add to their watchlist this month.
Blades of the Guardians: Biao Ren
The June 2023 donghua lineup will start with no other than the historical period-drama Blades of the Guardians, the Chinese anime adaptation of the Biao Ren manga of the same title by Xu Xianzhe.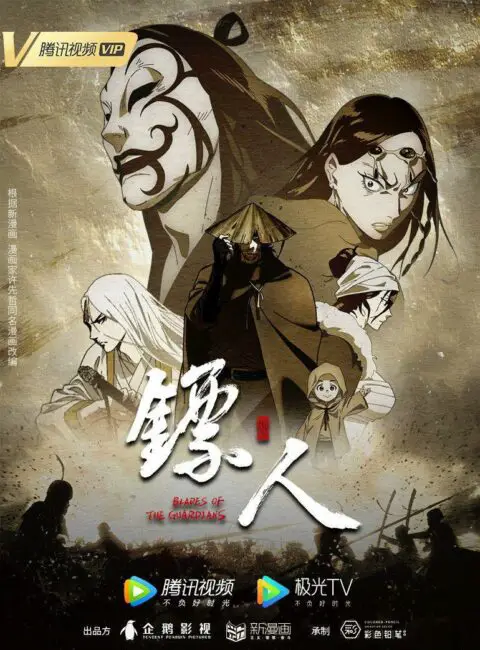 Synopsis
Blades of the Guardians is set in the period of transition between the Sui Dynasty and the Tang Dynasty, the latter of which dated from 618 to 907 AD. The series follows the warrior protagonist, Dāomǎ a highly skilled mercenary with a strong sense of honor who travels across Ancient China and makes a living by his sword. One day, Dāomǎ accepts a paid escort mission that will take him to the capital city of Chang'an. However, this mission turns out to be way more than he bargained for.
Biao Ren: Blades of the Guardians is scheduled for release on June 1, 2023, on Tencent Video and its affiliated apps and websites such as WeTV.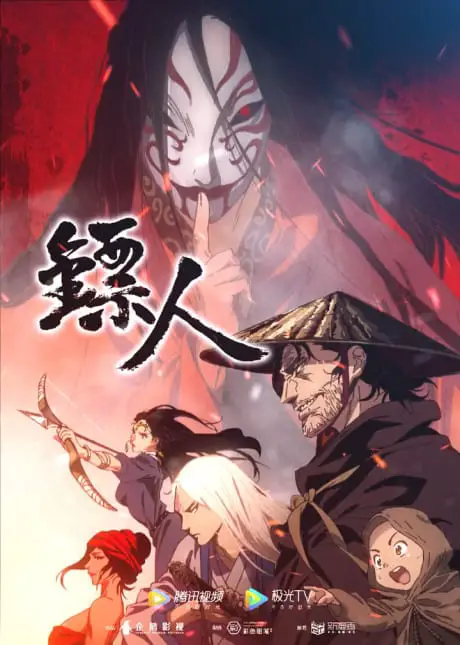 The donghua is set in the later years of the Sui Dynasty before the emergence of the Tang Dynasty, and it follows a man called Dao Ma and his journey as a paid escort, bodyguard on which he took a mission into the Ancient Chinese capital of Chang An. However, he and the group of people he had met had been caught in the middle of political strife and conquest, as well as the rise of the man-eating demons called Rakshasa.
It does not only highlight Dao Ma's adventure but also the people he met and it showcases different themes including politics and spiritualism. It also features Turkish cultures and Zoroastrianism, and how a powerful empire can be so imposing and intimidating but also fragile at its core.
In terms of production, Colored-Pencil Animation Group is handling it, the studio is known for animating The King's Avatar Season 2 and its prequel movie: For The Glory.
Full-Time Magister Season 6 (Quan Zhi Fashi)
Now, here's one series that many avid donghua fans had been waiting all this time. Mo Fan returns in Full-Time Magister Season 6 and it looks like the animation quality of the show just keeps getting better with each new season. Now, the story of our duo magic-wielder mage Mo Fan together with his allies continues as they fought monsters and this time, a new enemy comes to the surface, and it seems she's way more powerful than all the foes we had seen so far in the show. How Mo Fan and his friends will deal with this new ordeal is what we should all watch out for in the donghua's return.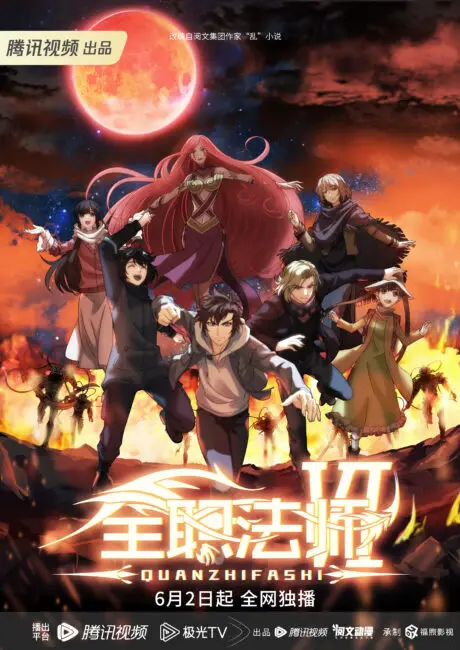 As one of the shows that brought Chinese animation to the limelight and paved the way for the rise of donghua's popularity in 2016 and 2017, Full-Time Magister has accumulated a dedicated and passionate fanbase.
So, here's the tea. Full-Time Magister Season 6 will premiere on June 2, 2023. Now, that's back-to-back releases with Blades of the Guardians, and both donghua were produced by Tencent Penguin Pictures. Shanghai Foch Film also returns as its animation studio.
Full-Time Magister is adapted from a Chinese web novel called Versatile Mage by author Chaos and was first adapted into a donghua in 2016. In case, you wish to get ahead of the donghua and read the novel, you may check it at Webnovel.
Good Killer (Sha Shou Gu De)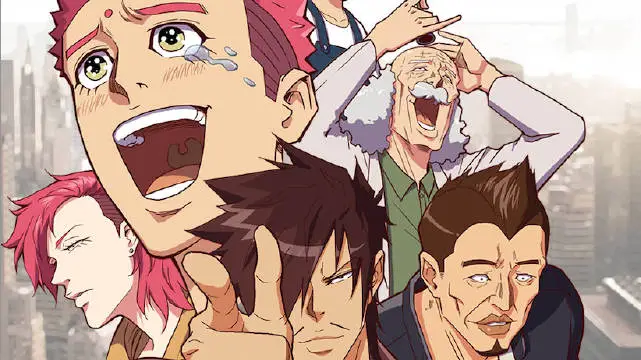 Good Killer, a comedy series adapted from a Chinese manhua by Yuririn, is set to be released on iQIYI on June 15, 2023. The series was one of several Chinese animation projects unveiled by iQIYI at their annual conference on May 10, 2023. Good Killer is sure to be a hit with fans of comedy and action donghua.
Sword Bone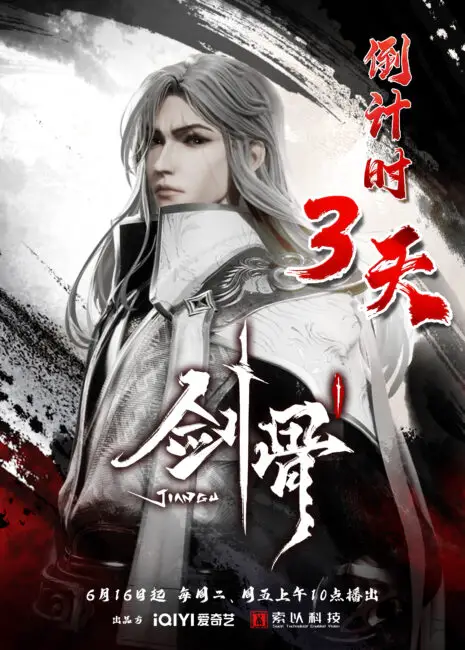 A new and exciting donghua is coming to iQIYI on June 16. Sword Bone is a fantasy action series that follows the story of Ning Yi, a young man with a special brave physique. Ning Yi lives with Pei Fan, who has a blood feud with him. However, the two of them must put aside their differences when they are forced to team up to fight against a powerful enemy.
Ning Yi is a skilled swordsman, and he is aided by the mysterious girl Xu Qingyan and the rare treasure bone flute. Together, they must use all of their strength to defeat the enemy and save the world.
Sword Bone is sure to be a hit with fans of fantasy and action anime. The series features stunning animation, exciting fight scenes, and a compelling story. If you are looking for a new and exciting donghua to watch, then Sword Bone is definitely worth checking out.
Azure Legacy
Azure Legacy, also known as Cang Yuan Tu, is an upcoming Chinese animation release by iQIYI on June 22, 2023. It showcases the familiar cultivation and action elements that are often found in many of its shows, creating an experience that feels like home for viewers.
Five Element God of War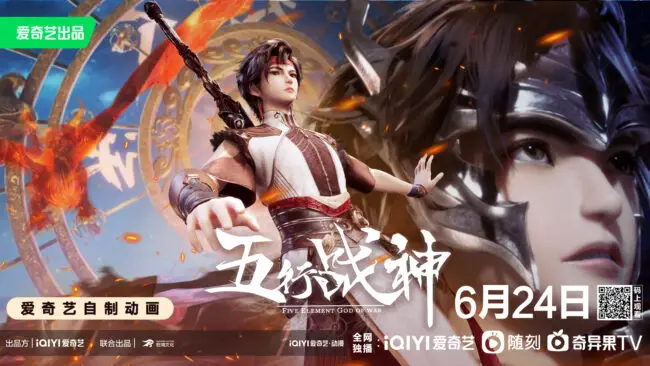 Five Element God of War, another donghua production by iQIYI, is set to be released on June 24, 2023. This highly anticipated series guarantees to provide the typical thrills and excitement that Chinese cultivation anime fans are familiar with. Moreover, fans can rejoice as the donghua introduces another overpowered main character, adding to the delight of casual donghua enthusiasts.
Fox Spirit Matchmaker Season 11 (Huyao Xiao Hongniang: Wu Mu)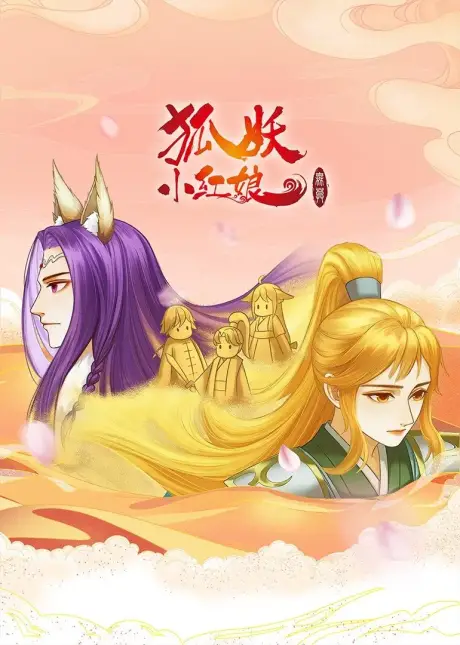 Our favorite duo from Fox Spirit Matchmaker is coming back for its 11th season. This time, everybody should mark their calendar on June 24 for Fox Spirit Matchmaker Season 11's release. Tushan Susu and Bai Yuechu will once again showcase another heartfelt story of romance and drama this year. It's been almost 2 years since Fox Spirit Matchmaker left us all craving for more, hence, it's great to see the show back again.
Fox Spirit Matchmaker is adapted from a manhua of the same title Huyao Xiao Hongniang by Xiaoxin and follows the adventure of two unlikely pair – a fox spirit and a man who both rejects the idea of true love but destiny tag them together, this is where they find themselves – a duo of matchmaker.
It is one of the longest-running donghua since 2016 and accumulated more than 100 episodes, which is enough to enthrall dedicated viewers. Studio GARDEN comes back to handle the production. The studio had been animating the series in the later seasons along with Haoliners Animation League until it fully took over the production as Haoliners was bought and absorbed by Bilibili.
Related Post: Fox Spirit Matchmaker Episode Guide: Where to Start Watching?
The Great Ruler 3D
Also known as Da Zhu Zai, has finally arrived with its highly anticipated donghua adaptation remake. The 3D donghua version of The Great Ruler is set to be released on June 30 on iQIYI. As many of you may already be aware, The Great Ruler serves as the sequel to Battle Through The Heavens and Martial Universe, taking place tens of thousands of years after the events of those two shows. In this new installment, a new hero will emerge, eventually joining forces with Xiao Yan and Lin Dong, standing by their side in the epic journey.
Alright, so far these donghua are the only shows that were announced for release this June 2023. Although, we can expect more surprises in the next few days because that's where Chinese animation excels (giving surprise releases).
Meanwhile, rest assured that we will update this blog post whenever we get new updates about new releases of Chinese animation this June 2023. Especially, since the summer lineup will start in July, based on previous years, some shows were released in advance towards the last week of June.
Last Updated on June 23, 2023 by Yu Alexius