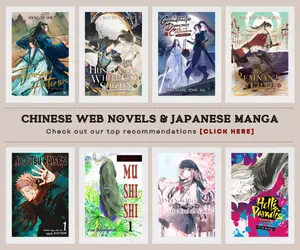 Are you tired of watching the same popular anime series and looking for something new and exciting to add to your watchlist? Look no further than Chinese 2D anime! While the Japanese anime industry may dominate the market, Chinese animation has been steadily growing in popularity and producing some truly exceptional content.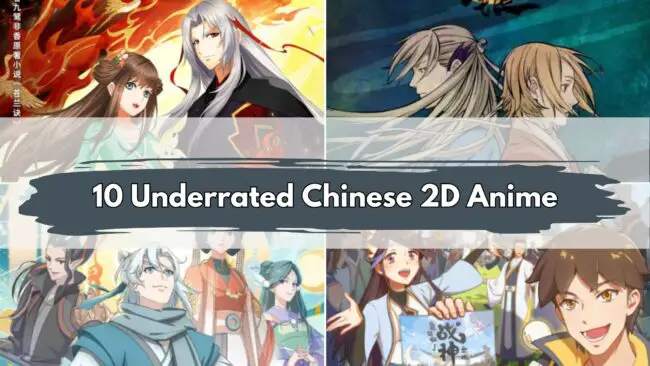 In this post, we're excited to showcase the best Chinese 2D anime you've never heard of. These hidden gems may not have received the same level of attention as their Japanese counterparts, but they're just as worthy of your time and attention. From action-packed adventures to heartwarming romances, there's something for everyone on this list.
So sit back, relax, and get ready to discover some incredible new donghua series. These top 10 underrated Chinese 2D anime picks are not to be missed!
I Have Refined Qi For 3000 Years!
I Have Refined Qi For 3000 Years! (Lian Qi Lianle 3000 Nian) is a Chinese 2D anime series produced by Bilibili and animated by Foch. Adapted from a web novel by Ciwei Mao Yuedu, the series follows Bai, a genius cultivator at a young age who had been stuck at the door of breaking through for 3000 years.
With a unique blend of wuxia-style swordplay and classic Chinese humor, the series explores themes of reincarnation and personal growth over an extended time. Additionally, the series features a male protagonist with a female harem, adding an element of romance to the mix. With 16 episodes, "I Have Refined Qi For 3000 Years!" is a must-watch for fans of action, adventure, and cultivation anime.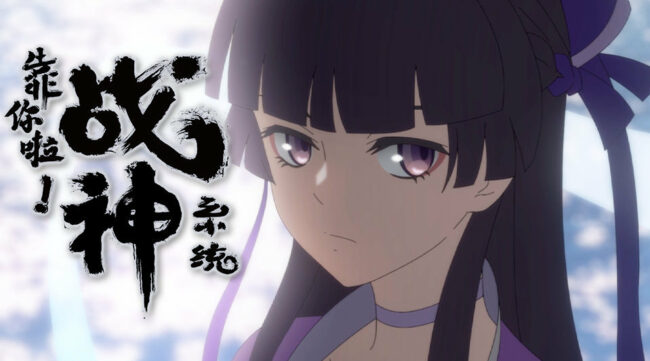 War God System! I'm Counting On You! (Kao Ni La! Zhanshen Xitong) is an underrated Chinese 2D anime series that brings a fresh and humorous take to the cultivation genre. Produced by Bilibili and animated by Chongzhuo Animation, the series follows An Lin, a mortal who finds himself indebted and on the run from loan sharks. After being saved by a True God, An Lin is sent to cultivate at the Immortal Cultivation United University, but his experience turns out to be far from ordinary. With surreal comedy, wuxia, and isekai elements, the 16-episode series offers a unique and entertaining twist on the classic cultivation tale.
The Indomitable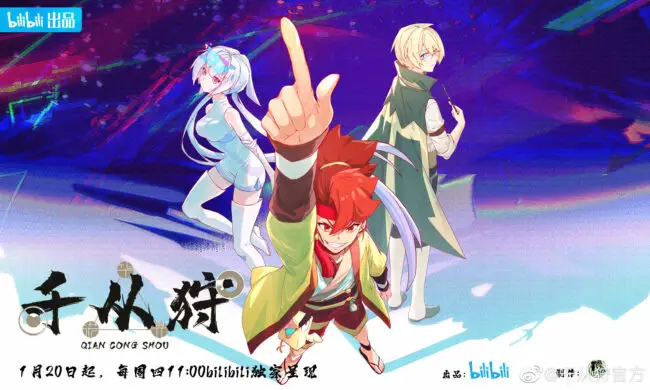 Also known as Qian Cong Shou, this is a 2D Chinese anime series produced by Bilibili and BeDream, and animated by Painted Edge. The 16-episode series is set in a world of superpowers and follows the young man Qian Cong on his journey to become the strongest commander of the hunting guards. With its action-packed scenes and impressive full CGI animation, The Indomitable promises to be a thrilling ride, simply proving that it is one of the best Chinese 2D anime that are underrated.
Yao-Chinese Folktales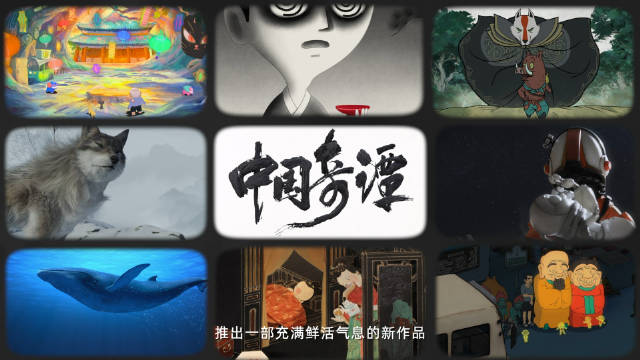 Yao-Chinese Folktales, or Zhongguo Qitan in Chinese, is a must-watch hidden gem in Chinese animation. This unique series was released on January 1, 2023, and consists of 8 short films that showcase Chinese folklore monsters. Each episode is 15 minutes long, and the animation quality is top-notch, produced by Bilibili and animated by the legendary Shanghai Animation Film Studio. Yao-Chinese Folktales provide a glimpse into the rich and fascinating world of Chinese mythology, and it is a series that should not be missed.
Rift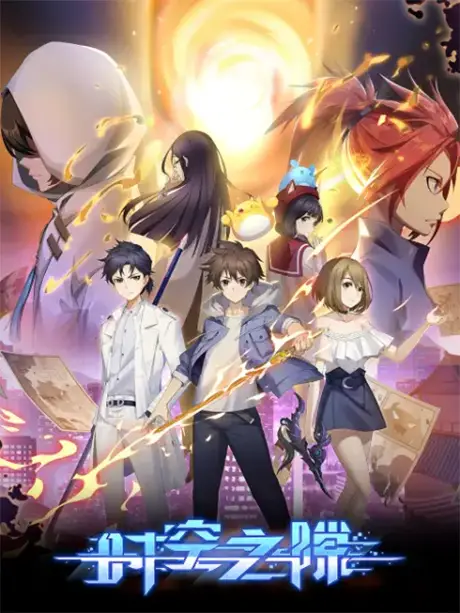 Rift, also known as Shikong Zhi Xi (Space Time Rift), is a lesser-known Chinese anime produced by Bilibili and Fantasy Westward Journey. Animated by the renowned studio B.CMAY PICTURES, the same studio behind Mo Dao Zu Shi and A Will Eternal, this 13-episode series is an adaptation of a video game.
The story revolves around a group of selected individuals who must protect the world from invading monsters that enter through a rift in space and time caused by unstable energies from another realm. Although not as well-known as its counterparts, Rift boasts quality animation and an engaging storyline that will keep you hooked until the end.
The Last Summoner
The Last Summoner is a hidden gem of Chinese anime that deserves more recognition. This 12-episode series, animated by ASK Animation Studio and produced by Bilibili, is an adaptation of Bohe Yingxiang's manga of the same name. The story follows a young cook whose mundane life is turned upside down when he unwittingly becomes a summoner and gains a cute goddess named Dora as his spirit. Despite his initial reluctance, the cook must come to terms with his new abilities and the responsibilities that come with them. The Last Summoner is a charming and heartfelt series that will captivate audiences with its endearing characters and fantastical world.
Love Between Fairy and Devil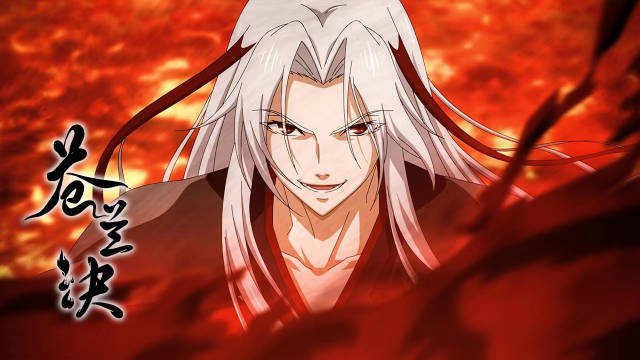 Love Between Fairy and Devil, also known as Cang Lan Jue, is a romantic Chinese anime that premiered on iQIYI in 2022. Based on a novel of the same name by Jiu Lu Fei Xiang, it is directed by Xin Wang and animated by studio GARDEN. The first season of the series, which consists of 12 episodes, aired on July 15, 2022, followed by a second part that is scheduled to have 12 more episodes. The story follows the demon lord Dongfang Qingcang, who starts a war between immortals and demons upon his return after being suppressed for a thousand years. In a desperate attempt to escape, he swaps souls with the immortal Lanhua, accidentally killing her body. Together, they embark on a journey to find a new body while facing various challenges and experiences.
Related Post: Top 10 Donghua and Anime Like Cang Lan Jue (Love Between Fairy and Devil)
Fantasy X Hunter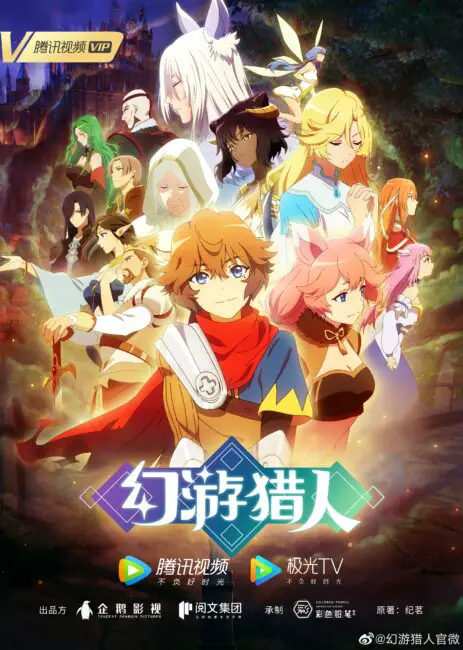 Fantasy x Hunter, also known as Huan You Lieren, is a captivating Chinese anime produced by Tencent Penguin Pictures and Yuewen Animation & Comics, and animated by Colored Pencil Animation. Despite being an underrated donghua, it has gained popularity among anime enthusiasts for its striking resemblance to Japanese anime such as Sword Art Online and Log Horizon. The 12-episode series premiered on December 25, 2021.
In the year 2079, the invention of the BrainStation launched humanity into the "virtual cyber age," a virtual world controlled by the mastermind Watson. Addiction to this world leads to psychosis and blurs the lines between reality and virtual reality. Meanwhile, a group of individuals seeks fame and fortune by hunting down rare and powerful virtual creatures known as "Fantasies." But as they delve deeper, they discover that the stakes are higher than they thought, and the line between the virtual and real world begins to fade. Watch Fantasy x Hunter for stunning visuals, action-packed scenes, and an engaging storyline.
Sweet Bite Marks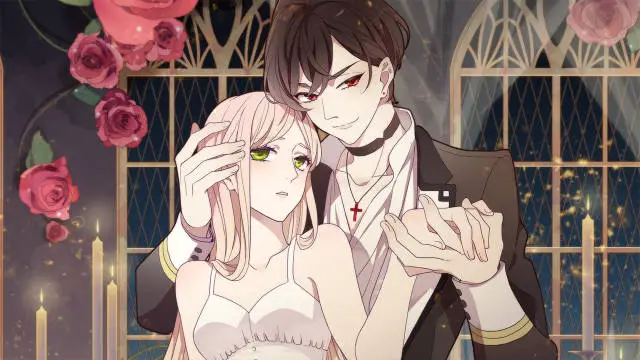 Sweet Bite Marks is a 12-episode Chinese donghua adaptation of the romantic drama manga Tianmei de Yaohen, reminiscent of the popular Korean show Boys Over Flowers. Produced by Tencent Penguin Pictures and Kuaikan Manhua and animated by Panda Tower Studio, the supernatural romance follows the story of a vampire prince who falls in love with his human blood servant. As their relationship develops, they face challenges from societal status, class divisions, and hatred between their kind. Will they be able to overcome these obstacles and be together? Watch this captivating and emotional tale of forbidden love to find out.
Yangyao: The Spirit Catcher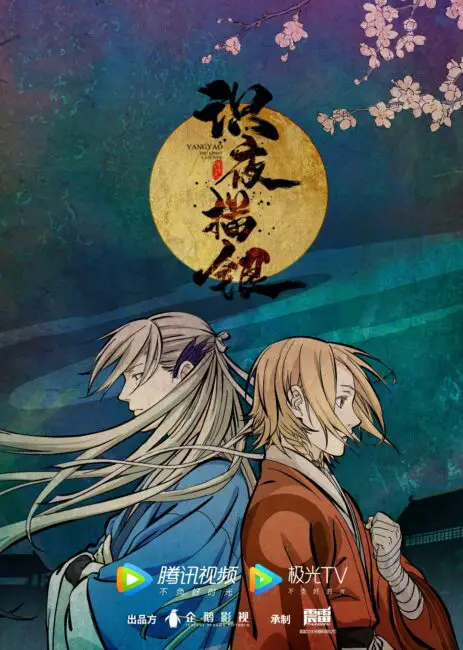 Yangyao the Spirit Catcher, an adventure, fantasy, and supernatural Chinese anime by Thundray, is our final pick for the best underrated 2D anime from China. It is adapted from a manga of the same name by Xiaoshili and directed by Meng Sun, with a total of 11 episodes that aired from September 29, 2021, to December 1, 2021. The story follows Yangyao, a renowned exorcist who teams up with his winemaker friend Yanan to tackle a difficult case involving troublesome spirits that disrupt the normal lives of humans.
The world of Chinese animation has been steadily growing in recent years, providing audiences with a diverse range of genres and storylines. From the action-packed adventure of Fog Hill of Five Elements to the supernatural romance of Sweet Bite Marks and the intriguing world of virtual reality in Fantasy x Hunter, these underrated Chinese anime offers something for every anime fan to enjoy. With their stunning visuals, engaging storylines, and unique cultural elements, these 2D animations are worth checking out and deserve more attention in the anime community.
Last Updated on April 27, 2023 by Yu Alexius