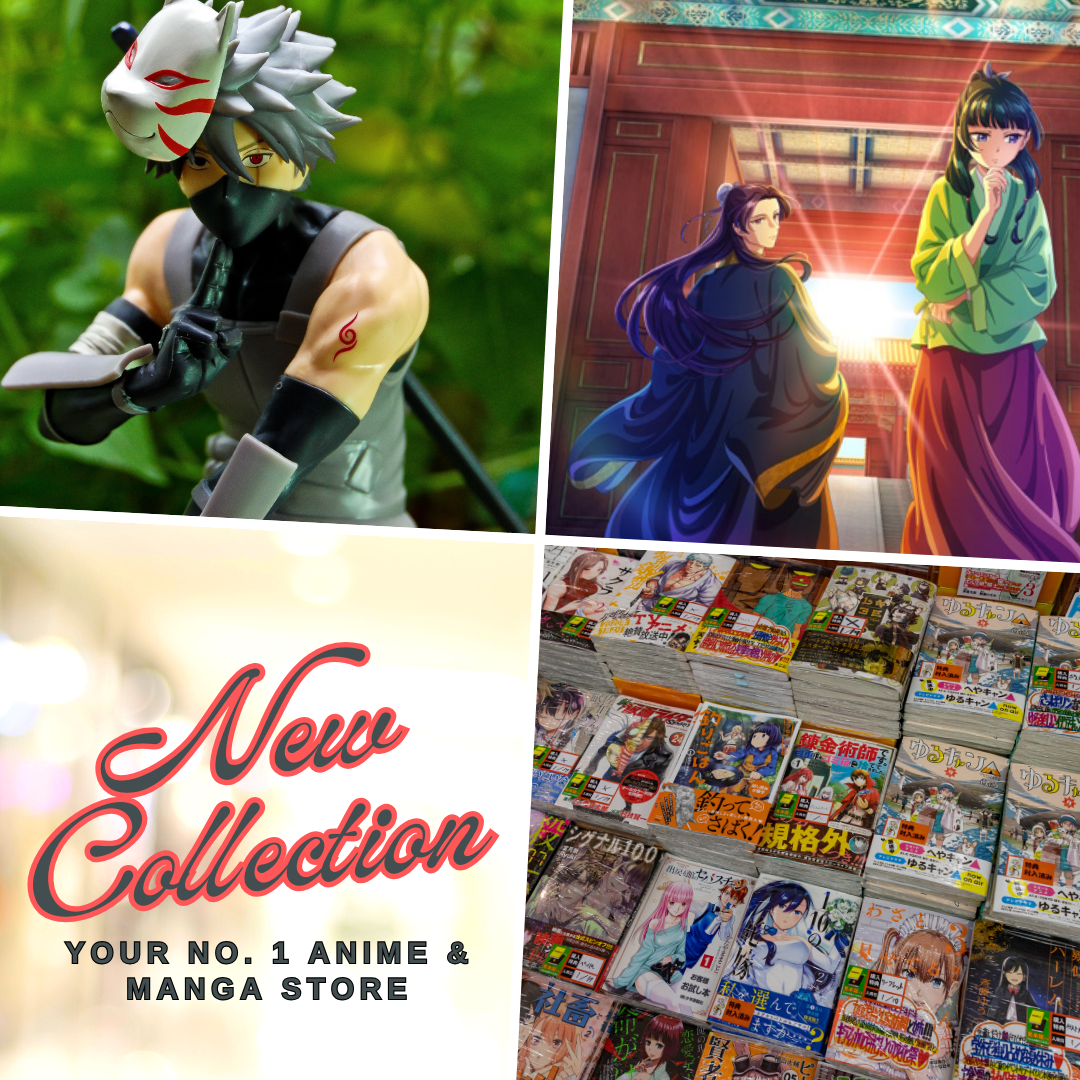 Tian Mei De Yao Hen or Sweet Bite Marks had been announced to receive an anime adaptation, a Chinese anime (donghua) to be specific which has been unveiled as part of Tencent's 2021-2022 lineup under their category of Shining Youth group along with other upcoming titles that revolve around teenage adventures and stories such the sporty Left-Hand Layup!, the BL Warm Sun (adapted from SAYE novel), and the e-sports AWM: PUBG Mobile.
Sweet Bite Marks Chinese Anime Overview
The upcoming donghua had been first announced during the 2020 Tencent Video Animation Conference. However, we didn't get proper updates about it until Tencent unveiled their upcoming new lineup for 2021 and 2022 where Sweet Bite Marks was once again listed with a new teaser visual and promotional video.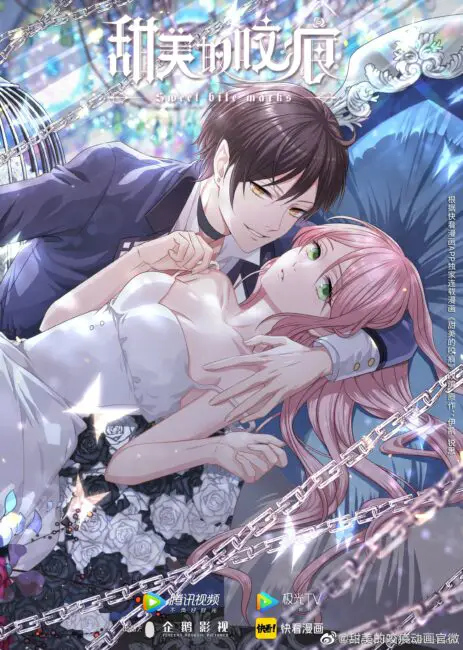 Sweet Bite Marks or Tian Mei De Yao Hen is adapted on a manhua of the same title by author Rui Si and illustrator Yi Kai. The manhua was first published in 2016 by KuaiKan Manhua. It is available in English translations with official outlets on WebComics, WeComics, Boom Manga, MangaToon, Comikey, Copin Comics, and Pocket Comics. The manhua is also known by other titles such as A Sweet Bite, Sweet Bites, Dulces Mordidas, and some more titles in other languages.
Synopsis
Catch me if you can, this is a game about imprisonment and possession, a love of blood which makes you bewitched. The struggles, touching moments, fear, and love in this comic are bewitching. A noble vampire prince falls for a menial human blood servant… from refusal to accept, she begins to worry about him and solve problems for him… However, there are gaps of status, class, and hatred between them, in this confrontation between vampires and humans, will they finally break the rule and be together?
Animation Studio & Release Date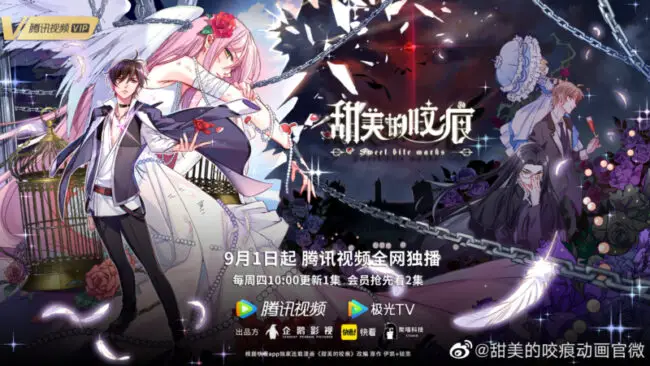 In the latest announcement for the donghua during the Tencent Video Animation 2022 Conference, Sweet Bite Marks release date has been scheduled for September 1, 2022. The announcement was accompanied by a new trailer which further gives us all a glimpse of its world and story, and all the romance cliches that it has to deliver. Panda Tower Studio is handling its production with Tencent Penguin Pictures and Kuaikan Manhua as producers.
Trailers and PVs
Two available key visuals had been unveiled for Sweet Bite Marks and it features the two main characters of the series which gives off the same vibes as the popular Japanese anime Vampire Knight, and the Hollywood film series, Twilight.
Furthermore, Tencent unveiled the first PV for the series last August 8 during their Annual Conference which teased the fans about what to expect from the upcoming donghua.
Sweet Bite Marks promises a great combination of drama, romance, and supernatural cliche. Fans who are eagerly waiting for its release can already bookmark their page on Tencent: 甜美的咬痕 for further updates about the series.
Last Updated on September 30, 2022 by Yu Alexius