Korean animation had been growing recently and it is amazing to see new inputs from them for the anime community to indulge themselves with. I have always admired the exciting and bold stories we got from Korean webtoons, specifically BL webtoons had been a fascinating experience for many of us. For example, my favorite Korean BL webtoons so far are BJ Alex, Semantic Error, and Killing Stalking; all of them had indulged me in one way or another, and sometimes, I think it'll be amazing to see them as an anime, aren't they?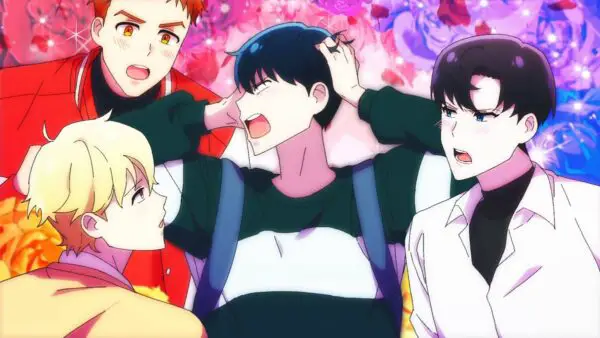 This leads me to search for Korean boys-love anime and this is where I found these precious titles that I think many bl fans will surely enjoy watching even though the list is quite limited right now, in terms and quantity and duration. My first Korean BL anime is Semantic Error which was released on Laftel several months ago, March 1, 2021, to be specific. It left me craving for more bl anime from South Korea so I ended up discovering these titles and created this list here as a recommendation for my fellow bl fans.
Korean Boys-Love Anime Recommendations
Related Post: Get Hooked on These Yaoi and BL Anime Gems
Someone Else's BL Cartoon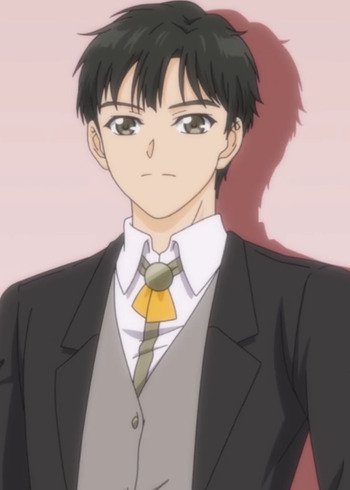 Here's a cute and I think relatable Korean BL anime, it involves the common cliche like bullying, and it reminds me of Wandering Son, one of my favorite LGBTQ+-themed anime. It was released in 2018 with a total of 11 episodes which run for 3 minutes length each. It also received a 1-episode prologue which was released in the same year. If you wish to watch Someone Else's BL Cartoon, you can check it on Bookcube's YouTube channel, or its listing page on Anime-Planet.
Someone Else's BL Cartoon bl anime was adapted from the bl manhwa Someone Else's BL Comic by author and illustrator Bobari.
Semantic Error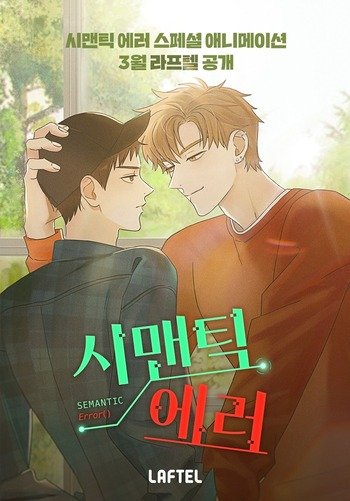 An exciting story about a timid yet perfectionist geek and the campus heartthrob, this may look like our average bl story but it offers more than just the icing on top of the cake.
Semantic Error anime adaptation was produced and released by Laftel last March 2021 and it was slated to have 6 episodes with 4 minutes length each. I only wish we'll get more from it since the webtoon where it was adapted from, was one of the best BL webtoons out there. You can watch Semantic Error anime at Laftel. The webtoons also received a live-action adaptation in 2022 starring Park Seo Ham and Park Jae Chan.
Related Post: Top BL Webtoons Similar to Semantic Error
Love Love Campus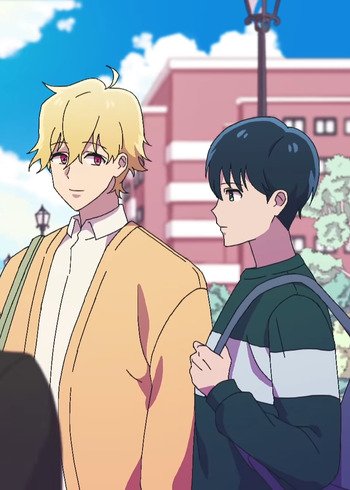 Dugeon Dugeon Campus | Now, here's a short yet adorable Korean boys-love anime, it follows the story of our protagonist who suddenly gets a lot of suitors during his ordinary daily life in this ordinary university. It ended with an unintended love affair in college that will put some cute smiles in the faces of its viewers.
Love Love Campus is an original anime and it aired from 2018 to 2019 with a total of 4 episodes with 2 minutes in length each. It's animated by Chungkang School of Animation and can be watched on their official YouTube channel.
Unbelievable Space Love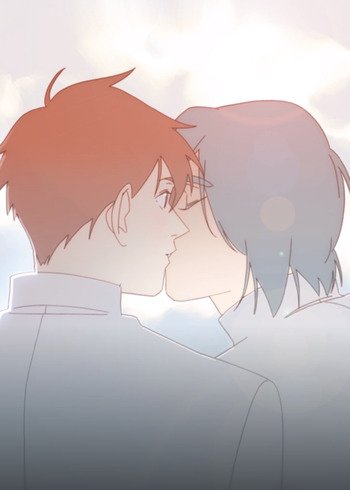 This short Korean bl anime with 10 episodes with a minute-long each will make you smile and cry at the same time. it's short but sweet and cute with plenty of adorable moments that many bl fans will surely enjoy.
Overall, the anime had only lasted for 10 minutes and was quite similar to another Korean BL anime called Hyperventilation. The short animation was released in 2018 and produced by SBA Seoul Animation Center, Naver Grapholio, and Millie's Library. Unbelievable Space Love won a Web Animation Competition in Korea. You can watch the anime at BLCD Online.
Hyperventilation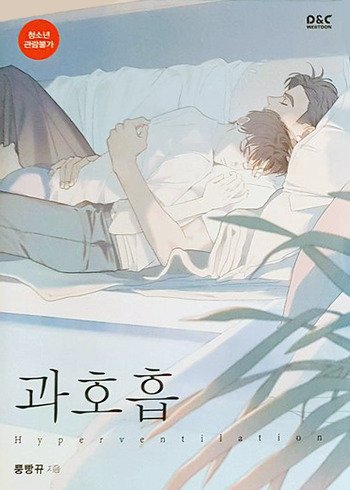 Here's another short Korean boys-love anime with 6 episodes in total and lasts for only 3 minutes each. It may run for a shorter time but it was able to capture the hearts of the viewers with its mature and well-narrated story. It follows the story of reunion and rekindling the old feelings of two men from their high school days. This is a quick and emotional ride that will offer a spicy watch to many BL fans out there.
The anime was adapted from a webtoon of the same title by author Bboong Bbang Kkyu who also directed the anime which was released in 2017. The anime is available at BLCD Online.
Mignon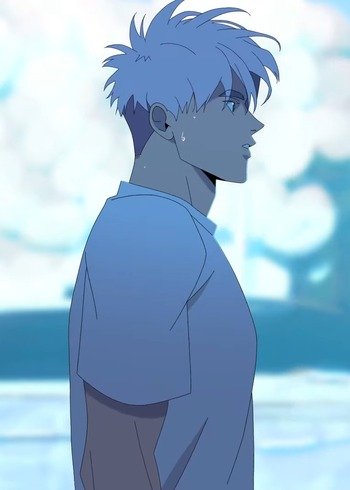 Mignon is another boys-love anime by Bboong Bbang Kkyu which is scheduled for release this 2021. The anime is set to have 8 episodes with D&C Webtoon Biz distributing it. Mignon is an original bl anime that will feature the voice of Minhyeok Oh, Minju Kim, Gyuchang Lee, Jookwang Park, Seungwoo Min, and Uihan Jeong.
Mignon will follow the story of a boxer and a vampire, and based on its official trailer, it'll be an exciting, romantic, and aggressive bl anime. Special mention, the kissing scene in the trailer was so intense, and this time, the animation sure is amazing.
Mignon Official PV
So far, these are all the Korean boys-love anime that we had. We shall update this list whenever a new series or anime film were released. Meanwhile, can we ask which one is your favorite in case you had seen them already? Let us know and share your thoughts about its story in the comment section below.
Last Updated on March 16, 2023 by Yu Alexius