The journey on becoming a manga or manhua fanatic is an arduous one, and for some, it reasons, the deeper we delve into it, the more madness we had as we crave for more exciting stories to read. I know a lot of people in my anime circles who are fascinated by Japanese mangas, and Chinese manhuas; although some of them are familiar with Korean manhwas and webtoons, I still think that it needs more attention.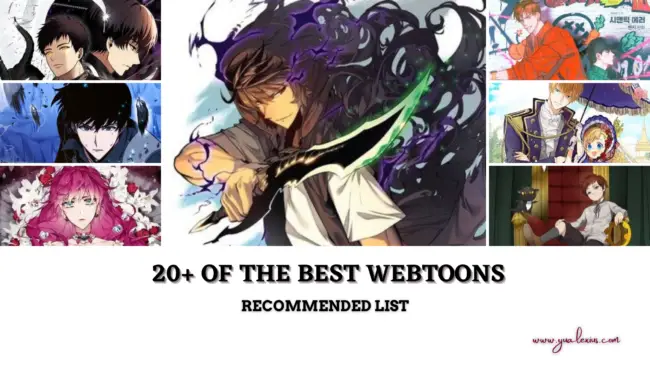 In recent years, webtoons are growing in popularity and most of its fans are those readers who went outside of the comfort zone of simply reading Japanese mangas. While they're similar in their core, I strongly believe that Korean webtoons have their flavor to offer to manga readers. Personally, I've only read a handful of them, but I could certainly feel that there's something unique to the vibes and narratives of it which offers a different experience for the readers.
In line with this, I would like to share a list of the best webtoon out there as a recommendation to manga readers. Without further ado, Let's start the list with the most phenomenal and probably, the most popular webtoon you could ever find out there – Solo Leveling.
Top 20 List of the Best Webtoon to Read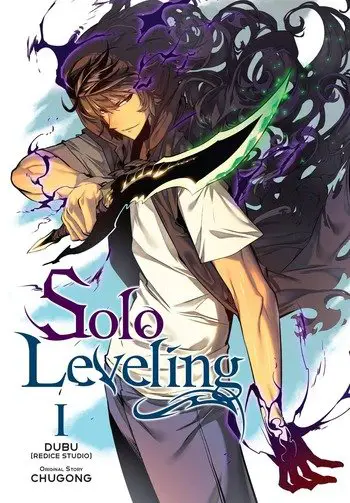 Solo Leveling
Alternative Title: Na Honjaman Level-Up, Only I Level Up
Creator: Chugong, Redice Studio & Sung-lak Jang (artists)
E-class hunter Jinwoo Sung is the weakest of them all. Looked down on by everyone, he has no money, no abilities to speak of, and no other job prospects. So when his party finds a hidden dungeon, he's determined to use this chance to change his life for the better… but the opportunity he finds is a bit different from what he had in mind! Source: Yen Press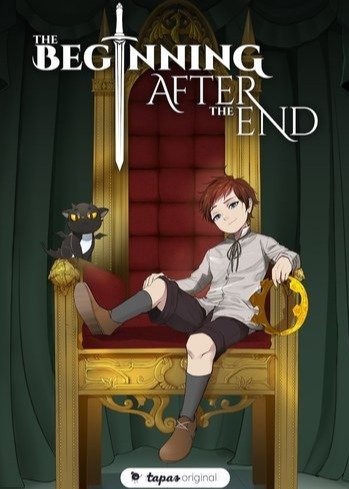 The Beginning After the End
Creator: Turtle Me (author), Fuyuki23 (artist)
King Grey has unrivaled strength, wealth, and prestige in a world governed by martial ability. However, solitude lingers closely behind those with great power. Beneath the glamorous exterior of a powerful king lurks the shell of man, devoid of purpose and will. Reincarnated into a new world filled with magic and monsters, the king has a second chance to relive his life. Correcting the mistakes of his past will not be his only challenge, however. Underneath the peace and prosperity of the new world is an undercurrent threatening to destroy everything he has worked for, questioning his role and reason for being born again. Source: Tapas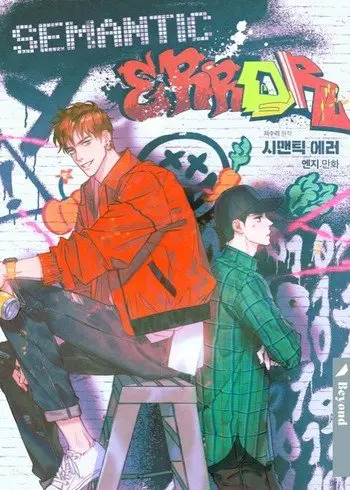 Semantic Error
Creator: Jeosuri (author), Angy (artist)
Sangwoo Choo is a stickler for rules. So when his classmates free-ride on a group project, he doesn't credit them. But this prevents one senior, Jaeyoung Jang, from graduating. And like oil and water, Sangwoo and Jaeyoung don't mix. Can Sangwoo debug Jaeyoung — a semantic error in his perfect life? Source: Manta Comics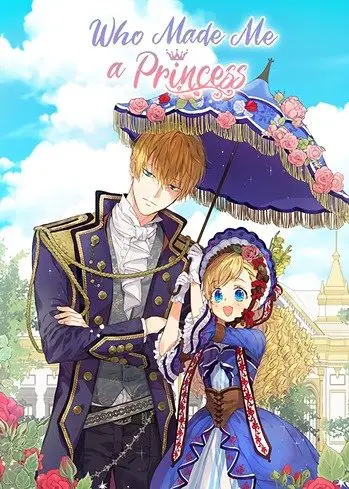 Who Made Me a Princess?
Alternative Title: Eoneu Nal Gongjuga Doeeo Beoryeotda
Creator: Plutus (author), Spoon (artist)
The beautiful Athanasia was killed at the hands of her own biological father, Claude de Alger Obelia, the cold-blooded emperor! It's just a silly bedtime story… until one woman wakes up to suddenly find she's become that unfortunate princess! She needs a plan to survive her doomed fate, and time is running out. Will she go with Plan A, live as quietly as possible without being noticed by the infamous emperor? Plan B, collect enough money to escape the palace? Or will she be stuck with plan C, sweet-talking her way into her father's good graces?! Source: TappyToon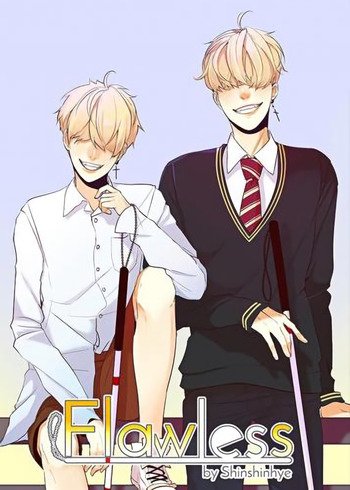 Flawless
Creator: Shinshinhye
Sarah is a beautiful girl who, because of her looks, is always hit on by guys that she doesn't like. One day she accidentally meets a blind guy called Elios, who flips up her skirt! But Elios is so mysterious that it makes her curious. Is Sarah falling in love? Or is there maybe something else between the two? Source: MU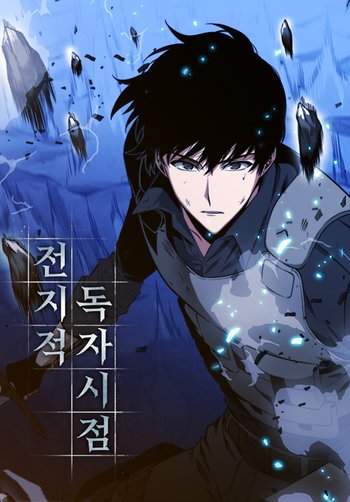 Omniscient Reader's Viewpoint
Alternative Title: Jeonjijeok Dokja Sijeom
Creator: Singsyong (author), Sleepy-C (artist)
Back then, Dokja had no idea. He had no idea his favorite web novel 'Three Ways to Survive the Apocalypse' was going to come to life, and that he would become the only person to know how the world was going to end. He also had no idea he would end up becoming the protagonist of this novel-turned-reality. Now, Dokja will go on a journey to change the course of the story and save humankind once and for all. Source: Webtoon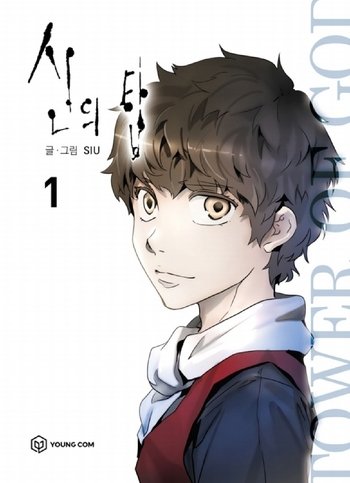 Tower of God
Alternative Title: Sinui Tap
Creator: SIU
Fame. Glory. Power. Anything in your wildest dreams is possible when you reach the top of the Tower of God. Those lucky enough to be chosen by the tower ascend each floor in hopes of fulfilling their dreams, but to succeed, they must complete dangerous and deadly tests along the way. But there are others who can enter the structure on their own free will; these "irregulars" are feared by many and are said to leave chaos and change in their wake. Twenty-Fifth Baam is one such irregular who begins to climb the Tower of God in hopes of reuniting with his childhood friend Rachel, but as he soon discovers, this perilous path will put him in the crosshairs of fierce competitors, untrustworthy rivals and terrifying monsters, and he might not make it out alive…
Mercenary Enrollment
Alternative Title: Ipak Yongbyeong
Creator: YC (author), Rakhyun (artist)
Yu Ijin was the sole survivor of a plane crash when he was little. After becoming a mercenary to survive for 10 years, he returns to his family in his hometown. Source: MU
Eleceed
Creator: Je Ho Son (author), Hye-jin Kim (artist)
Jiwoo is a kind-hearted young man who harnesses the lightning quick reflexes of a cat to secretly make the world a better place – one saved little child or foster pet at a time. Kayden is a secret agent on the run, who finds himself stuck in the body of a…um…decidedly fat old fluffy cat. Together, armed with Jiwoo's super powers and Kayden's uber-smarts, they're out to fight those forces who would let evil rule this world. That is, if they can stand each other long enough to get the job done. Source: Webtoon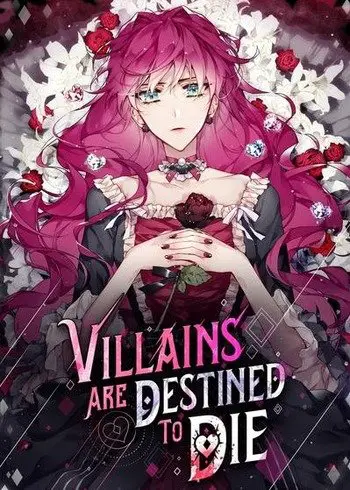 Villains are Destined to Die
Alternative Title: Agyeogui Ending-eun Jugeumppun
Creator:
This game's got me obsessed! It's like it's taken over my life… wait—HARD MODE ACTIVATED. No-no-no-no-no! It has literally taken me and thrown me into the part of Penelope Eckhart. Love is easy as the heroine, but as the hated villainess, I'm trying very hard not to die… at the hands of my brothers… the prince… a fork… every possible ending is death! This world is stacked against me, but can my wits and insider game knowledge score the affection of these male characters? Or the reset button??? Source: Tapas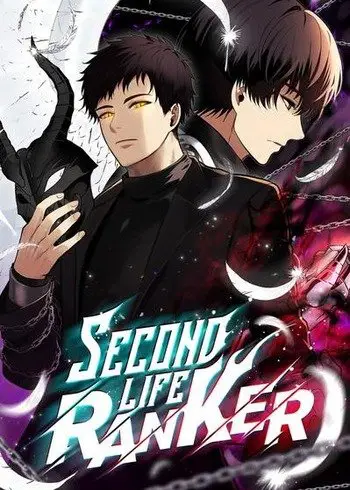 Second Life Ranker
Alternative Title: Du Beon Saneun Ranker, Ranker Who Lives a Second Time
Creator: Do-yeon Sa (author), Nong-nong (artist)
Yeonwoo's brother disappeared years ago, and he's devastated to learn of his death. As he copes with his loss, he's given a pocket watch and learns there's more to his brother's death: he was betrayed while competing in the Tower of the Sun God. Now it's Yeonwoo's turn to use the knowledge his brother left behind. Can Yeonwoo (call sign: Cain) navigate that world and gain enough power and experience to reach the top of the tower, defeating his brother's enemies and all those who stand in his way? Source: Tapas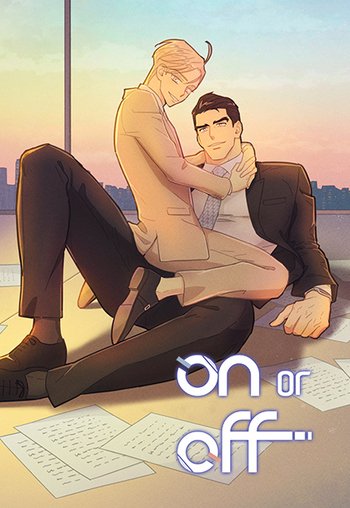 On or Off
Creator: A1
Yiyoung is building a startup with his college friends. They get a chance to present their proposal to SJ Corporation, one of the leading companies in the country. But in the meeting room he sees Kang Daehyung, the extremely handsome company big shot that's so very much his type, and Yiyoung's heart starts to race…! Can pretty-faced Yiyoung win both in love and his career? Source: TappyToon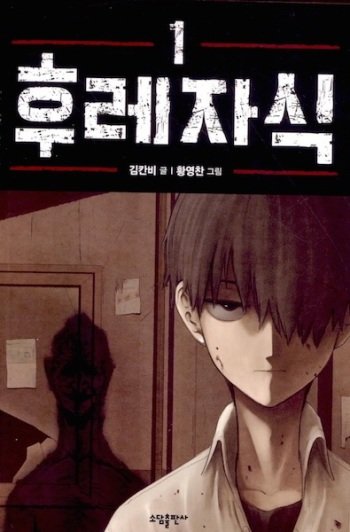 Bastard
Creator: Carnby Kim (author), Youngchan Hwang (artist)
Jin has lived a tough life. One of his oldest memories is waking up in the hospital, having received an artificial heart valve, and a glass eye. And as a student, he's relentlessly bullied for his disabilities. But Jin's school life is nothing compared to his home life, where he's raised by his father, a serial killer who targets young women and forces the boy to act as his accomplice. Can Jin do anything to stop his father's reign of terror without becoming the next victim?

The Monstrous Duke's Adopted Daughter
Alternative Title: Goemul Gongjakgaui Gyeyang Gongnyeo, The Monster Duchess and Contract Princess
Creator: Riaran (author), Min-jak (artist)
The Speràdo family line possesses a secret: shadow magic. But it's been 100 years since someone last wielded it. When Marquis Speràdo tries to sacrifice Leslie for her favored sister Ellie, little does he know that this awakens the power of darkness in her instead. To escape her family's greed and abuse, Leslie's out to make a deal with the Monstrous Duke: adopt her, and her powers will be at the duke's disposal. Will Leslie escape her parents' cruel grip, or succumb to their evil exploits? Source: Tapas
Your Letter
Alternative Title: Yeonui Pyeonji
Creator: Hyeon A Cho
Sori is a special young girl – kind, caring and principled well beyond her years. Unfortunately, these are NOT the personality traits generally celebrated in middle school – especially Sori's, where she's bullied mercilessly for defending the defenseless until she herself becomes a target. To escape, she transfers to a new school where the same old problems begin to play out all over again – that is until a mysterious trail of letters leads Sori on a magical scavenger hunt through the hidden world that exists right below the surface of her new middle school. The mail trail is the work an anonymous guardian angel, whose mission seems to be to provide a soft landing for Sori at her new school. But who is this person? And why did he choose her? With each letter, secrets are revealed and bonds are formed – as Sori learns about friendship, flora, fauna and finding the good in people in this strange new environment. Source: Webtoon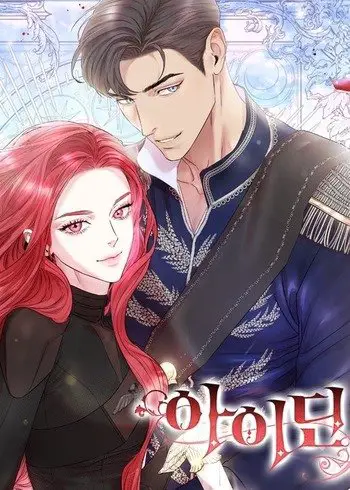 Aidin
Creator: Wheedrian, Myong rang (author), Ju-eun Choe (artist)
Aidin, the esteemed daughter of a duke, is the Emperor's assassin and the leader of 'Owl.' For giving everything and serving her Lord faithfully, she was betrayed and sentenced to death by guillotine. Abandoned by her Lord, her life came to an end, yet the moment she opened her eyes again, she realized she had returned to a time when she was still only 17. In order to get her revenge, she decided to destroy Ferdi, a country that the Emperor cherished more than his life. "You are beautiful, Milady. Especially those red eyes of yours." The man who personally sent the order to have Aidin executed, the Prince from the enemy country, Diceon, unexpectedly began to interfere with her life! The story of Aidin, the woman who was abandoned by the Emperor and was given a second chance at life to get her revenge and to destroy her home country, now unfolds! Source: MU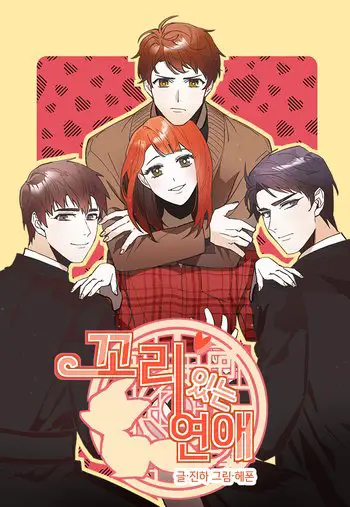 Dating with a Tail
Alternative Title: Kkori Inneun Yeonae
Creator: Jinha (author), Hepon (artist)
On the dawn of her 29th birthday, unlucky-in-love Yunha discovers a shocking family secret: she's started growing a fox tail, the mark of an ancestral curse. She must find her fated love before her 30th birthday or she is destined to become a fox forever! Even with her new-found enchanting power to attract men using her scent, will one year be enough to break the curse before it's too late? Source: Webtoon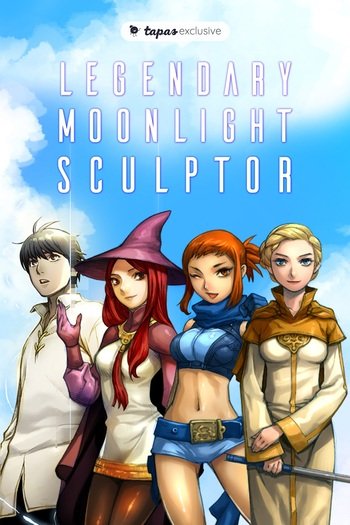 The Legendary Moonlight Sculptor
Alternative Title: Dalbit Jogaksa
Creator: Do-gyeong Lee, Hui-seong Nam (authors), Tae-Hyung Kim, Grimza (artists)
Hyun Lee lives with his grandmother in poverty, working part-time and trying to make ends meet. One day, he enters a virtual reality game called Royal Road. Why? To earn money. Though he wants to earn money through the game, he is only a sculptor that makes very little. From getting free lunches by flirting with NPCs to grinding day and night to level up his skills, he is determined to create an avatar that can save his family from hardship. Source: Tapas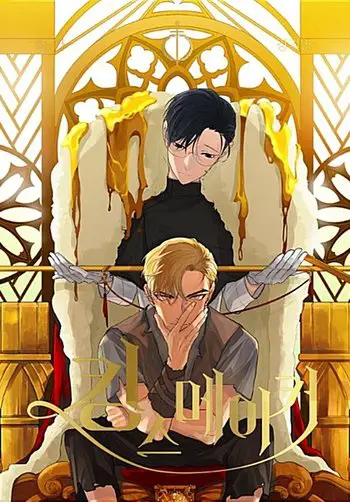 King's Maker
Creator: Haga (author), Ji-young Kang (artist)
Wolfgang Goldenleonard, the 4th Prince of the kingdom, returns to the palace after years of living in hiding. He rejects everything about his new royal life, but is intrigued by the mysterious and dutiful Shin Soohyuk, a catamite of the King. As Wolfgang slowly opens up and learns the ways of the palace, Soohyuk begins to see something special about the wild, unkempt, and stubborn young prince. He might just be the one Soohyuk has been waiting for… the one who could light the flame of rebellion. Source: Lezhin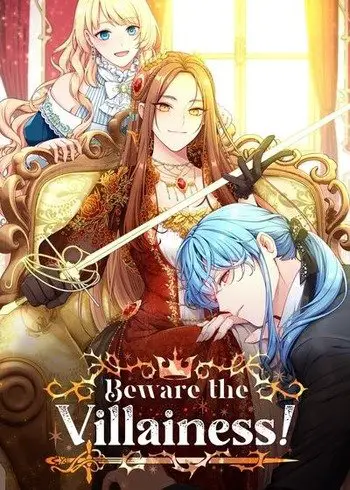 Beware the Villainess!
Alternative Title: Geu Angnyeoreul Josimhaseyo!
Creator: Bbongdda Mask (author), Pureunkanna (artist)
Sit back and take in this romantic tale of an angelic heroine and her devoted suitors as they vie for the depths of her love… or not. This story's about to go through some edits! After an accident, a modern-day college student awakens as the story's villainess, Melissa Foddebrat. She's far from anyone's favorite, but she IS the daughter of the duke. Determined to live it up, this new Melissa is doing things her way — antiquated society, be damned! All idiots, prepare to step aside or perish! Source: Tapas
Further Recommendations
We have here some other titles that I strongly believed to be among the top webtoons out there. It comes from various genres ranging from action-adventure to romance-comedy, and we even have some boys-love here much to my fellow fujoshi's delight.
BJ Alex
Kids Are All Right
Heesu in Class 2
Saphie the One-Eyed Cat
Legend of the Northern Blade
Sign
Light and Shadow
Summer Snow
Cherry Blossoms After Winter
Please Care of Me In this Life As Well
The Breaker
Noblesse
The God of High School
Miss Not-So Sidekick
The Lady and the Beast
The Tyrant's Sister
The Reason Why Raeliana Ended up at the Duke's Mansion
Where to Read Webtoon Online?
Now, are these titles enough to make you excited to check out any webtoons out there? If yes, you can check these sites and apps where you can read some of the best webtoons ranging from various genres and art styles that you can enjoy.
These are all our top recommended webtoon for manga readers to check out. Are there any other titles that you would like to be included in this list? Share your thoughts with us by leaving a comment below.
If you wish to read more, you may check our other recommendations such as the best BL webtoon list, top romance manhua, and top boys-love manhua.
To discover more stories from new artists and author of manhua, manga and manhwa, you may want to check out this book titled: Comic Artists – Asia: Manga Manhwa Manhua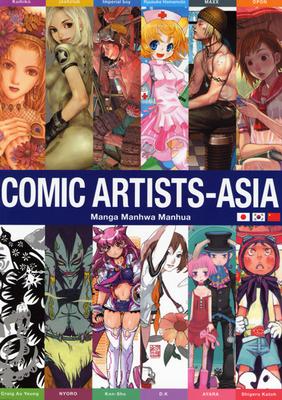 (disclaimer: this is an affiliate, we might get a commission if you will purchase this book or any manga through this link)

Last Updated on September 29, 2022 by Yu Alexius