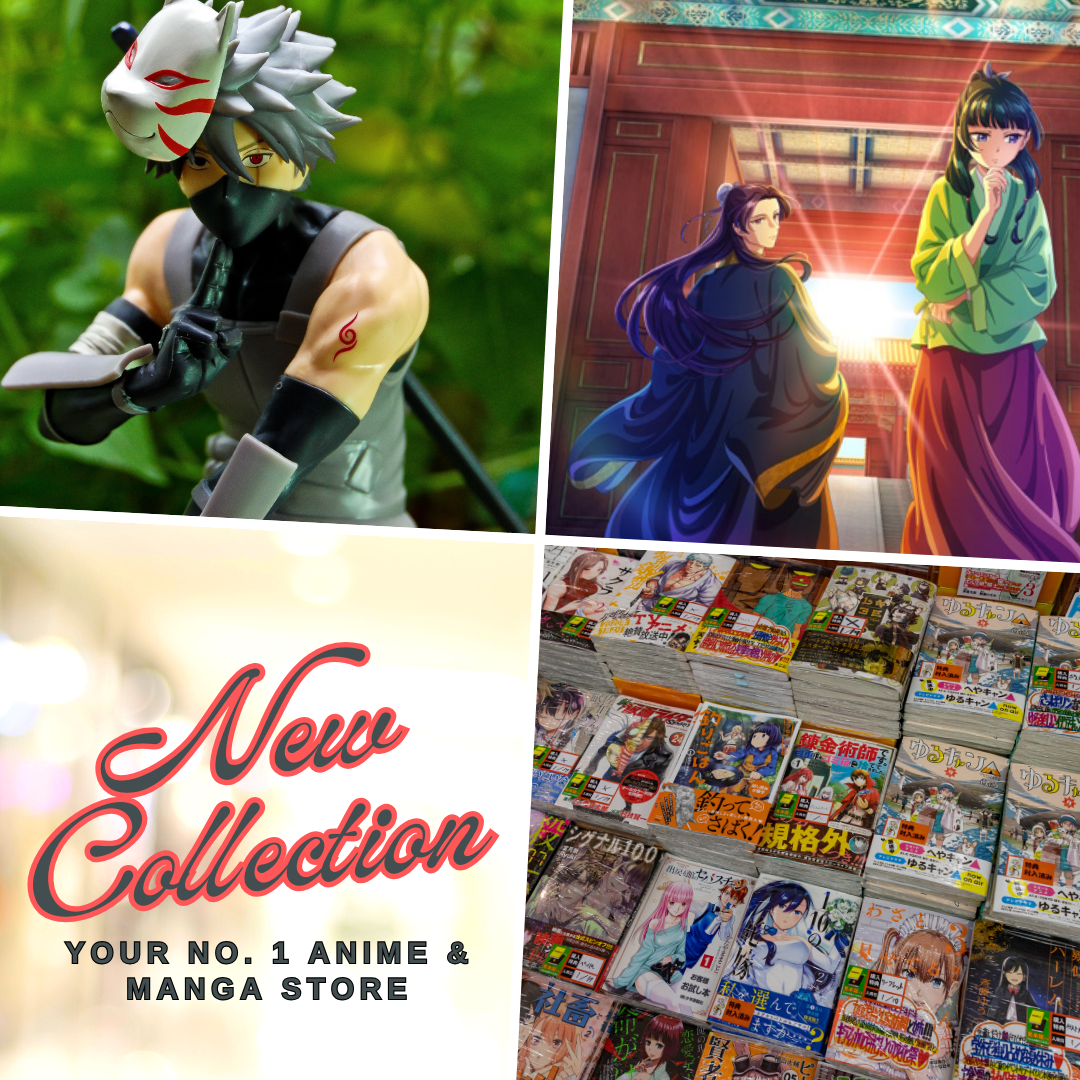 It has been an awesome and phantasmagorical year for anime, we can finally bid farewell to 2017 and say thank you for giving us tons of truly amazing anime shows that keep the kid and beast inside of us alive. As the year is officially ending in less than 24 hours, our team is proud to present our list of
Top 20 anime of 2017
that made a buzz in the anime community in global scale, introduced new trends, deliver exceptional narrative, very convincing story and plot, filled interesting and lovable characters, and revolutionized its respective genre.
Now, let's start the countdown as follows:
Fate/Apocrypha
An entry from the Fate series, I just love the fight scenes in Fate/Apocrypha despite of the fact that it doesn't stand a chance when it comes to visual, animation, and overall impact against the other anime in the Fate franchise. Even the main characters aren't interesting enough though the supporting roles will definitely catch your attention, especially Karna, Achilles, Chiron, and even Astolfo. Nonetheless, this anime deserved a spot on our
Top 20 list of best anime in 2017
.
Classroom of the Elite
A main character who resembles Hachiman and Oreki Houtarou in many ways is truly an interesting man to follow. I'd been truly amazed by how exciting and at the same dull Kiyotaka Ayanokōji could be. But there's more to him than meets the eye and that's the real redeeming factor of Classroom of the Elite.
Kino's Journey -the Beautiful World- (2016)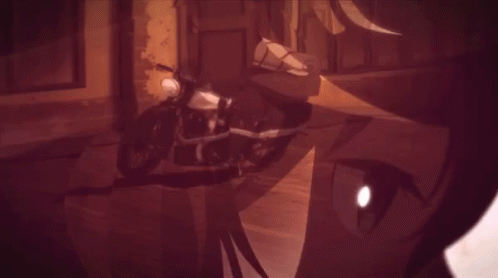 A
slice-of-life anime
with interesting plot that encompasses the different moral standards of humanity. This anime taught me that you can watch an anime with dark story nonchalantly and still feel a peaceful atmosphere.
The Children of the Whales
The beautiful animation, majestic OST, wonderful character designs, there's no doubt that Children of the Whales is crafted by the same hands that brought us Your Lie in April. I was quite surprised by this anime, its story is something that you could easily hate but at the same time love how unique it is.
Scum's Wish
One of the
most controversial anime of 2017
gets the 16th spot in this list. Yeah, Scum's Wish definitely took the global anime community by storm and deliver a rather darker story of teenage romance and affection that the society tends to ignore. It's a story that could reflects on the modern society, and it's not far from non-fiction stories.
Food Wars! The Third Plate
A very hyped anime of this year, though it wasn't really pulled off some big impact and impressed our team. One of the giant anime titles in 2017, Food Wars! continue to amazed us by its mixed story of cooking stuffs and story, romance and some enjoyable fan services. Now, let's all fire up for its continuation next year.
Boruto: The Next Generation
The next generation of ninjas from Naruto universe eventually became a lovable gang this year. Although, it doesn't have the same heartwarming vibes that Naruto gives off several years ago, Boruto is seriously a pretty decent and solid anime in the making. All thanks to its foundation from the Naruto series. Nonetheless, we all want to see Boruto, Sarada, and Mitsuki surpassed the achievements of their legendary parents and ancestors.
March Comes in Like a Lion 2
In our 13th place is one of the
most dramatic anime of 2017
. Yes, March Comes in Like a Lion continues to melt our heart and bring that feelsy trip on every viewers.
Little Witch Academia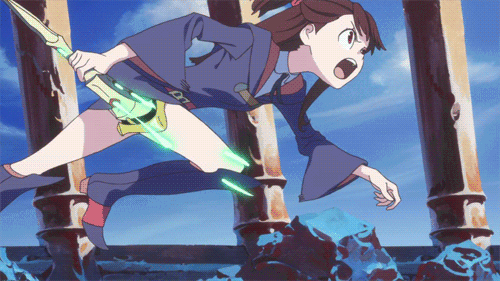 An original anime of 2017, Little Witch Academia is something you will not expect to be so good at the start. However, it's the anime that will make you ruined your first impression as it eventually progressed into an exciting and enjoyable ride of magic spells, and cute girls on the battlefield.
Descending Stories: Showa Genroku Rakugo Shinju
A story for mature people, this is what I usually hear when I asked people about Shouwa Genroku Rakugo Shinjuu. Well, it really is but it is one of the anime this 2017 with the best narrative as well as execution of the story. It is fun and the same time stylish.
Altair: A Record of Battles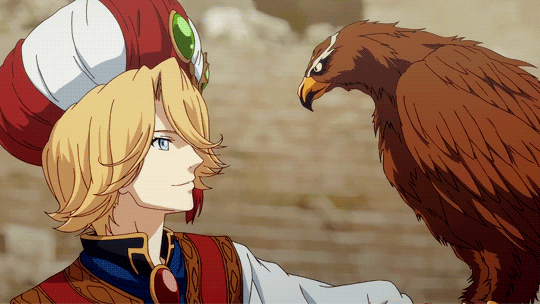 An anime that I almost dropped in the first few episodes but eventually come to like it later on. Building of a proper background, world setting, and introducing the concept of the story sometimes takes more than few episodes. Due to world-building, Altair started quite slow and boring but later on unleashed a very solid plot, exciting scenes, interesting characters. It actually reminded me of historical anime that I'd seen such as The Heroic Legend of Arslan, and Yona of the Dawn.
As the Moon, so Beautiful
The most cheesy anime of 2017, literally and figuratively. Tsuki ga Kirei is probably the
most romantic anime of the year
and it's definitely one of the best original of 2017. A love story that truly define a romance genre should be. It's the anime that always gave us some butterflies on our stomach because you've got lost on its story. Very simply, light, kind of fluffy; it's a highly recommended romance anime to everyone.
My Hero Academia
On 8th place is one of the most mainstream Shounen anime nowadays. Yes, My Hero Academia had been pretty solid all this time since it premiere in 2016. There's no doubt that it is one of the most visible Shounen anime today and its fight scenes are among the best animated sequence this 2017. The fun will surely continue in 2018 as My Hero Academia season 3 had been previously green-lit and slated to return next year.
Just Because!
A very simple and heartwarming romance anime, Just Because! is able to catch attention of the viewers due to its common and relatable story. Set in a high school environment, Just Because! went on extra mile greatly focusing on setting one's goal and highlight extraordinary emotions that comes with it.
The King's Avatar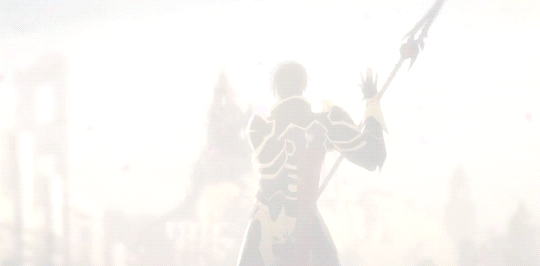 When it comes to animation, I believe that King's Avatar is a top-tier one and only rivaled Attack on Titan for fantastic animated sequence this year. What makes The King's Avatar stand out in this list is the fact that it's a Chinese anime, it had put those light novel based anime sets in a fictional gaming world into shame due to quality difference and how overpowered it is. Though, I think the story, especially the dialogue on this anime can be improved.
Attack on Titan 2
This could be the most popular anime in our list this year and it's gonna be a sin not to put this on the top 5. Yes, not simply because it is mainstream but the fact that it can stand on its own, it's an anime that made a name for itself and it can't be easily compared to anything else. The 2nd season of Attack on Titan actually left us hanging but in other aspects: music, animation, visuals, and breathtaking fight scenes, it definitely satisfied us all.
RE:CREATORS
Another original anime took a spot on our list. It's RE:CREATORS, I believe that this anime is quite underrated although it might be understandable due to the slow pacing. But the fight scenes are something that it could be proud of, the music are also epic. This is a very exciting battle royale and its concept is truly amazing.
Made in Abyss
Sitting at the third place in our list is Made in Abyss. We all share the same sentiment the moment that we saw its teaser visual. This anime is for kids, it's quite fluppy with decent visuals. We all thought that it's gonna be a fun adventure waiting for us until we all got slapped by the feels. Yeah, Made in Abyss surprised attack has made it a powerful title this year. Who would expect that the story will go darker in the middle of the story and abundant the lightness that it previously established. Nonetheless, Made in Abyss brought us into a new dimension which is dangerous but still worthy to explore.
The Ancient Magus' Bride
Actually, the official list started with The Ancient Magus' Bride. Yes, this truly romantic and magical anime is on different league of its own. The animation, visuals, music, story, character development is simply excels at everything, even in comedy. Now, we have to be ready for the continuation of its story as the
2nd cour of The Ancient Magus' Bride
starts on January 6.
Natsume's Book of Friends Season 6
Okay guys, I may be biased on this one since Natsume's Book of Friends just happened to be my favorite anime of all-time. But this does not ignore the fact that it can stand on its own, its heartwarming story, relaxing animation, soothing music and interesting lovable characters made Natsume Yuujinchou a remarkable anime. It always have that feels of both loneliness, empathy, longing, and friendship that will make you tear unknowingly. To give you guys a detailed post about how awesome this show is, here's a Natsume Yuujinchou Roku Series Review from one of my favorite anime blog: 100 Word Anime.
Last Updated on March 9, 2021 by Yu Alexius