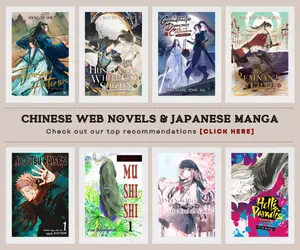 It's time to unveil the top 10 most romantic anime of the year as we approach the end of 2017. This year has been an exhilarating and captivating journey for anime enthusiasts, with an abundance of remarkable series that has captured our hearts and even carved their place in history.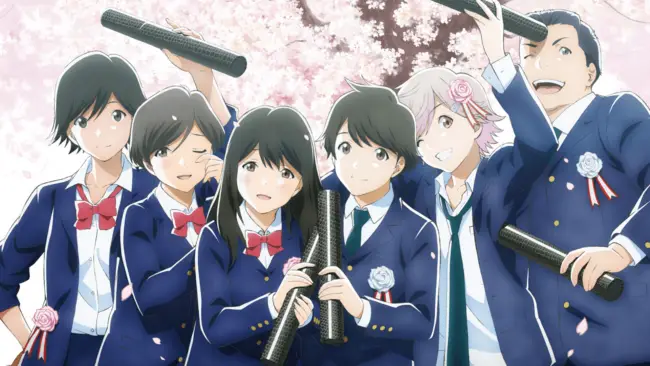 What truly sets 2017 apart as an extraordinary year for anime is the remarkable success of romance-themed shows, despite the prevalence of plotlines centered around characters being transported into game or fantasy worlds. Take, for instance, Tsuki ga Kirei. Who could have predicted its immense popularity and positive reception, especially when it aired alongside heavyweight shounen titles like Attack on Titan and My Hero Academia?
In actuality, 2017 witnessed an abundance of exceptional romance anime that not only performed admirably in the rankings but also stood their ground against major anime releases of the year. Among the noteworthy romance anime of 2017, there were some that redefined the genre and presented romance in a groundbreaking manner, such as Scum's Wish, which pushed the boundaries and revolutionized the romance genre on a whole new level.
From Fluffy to Heartwarming: The Top 10 Romance Anime of 2017
Building upon this, our team is thrilled to unveil our highly anticipated Top 10 List of Romance Anime from the year 2017. Without further ado, here is our carefully curated selection:
Tsurezure Children
Taking the 10th spot on our countdown is none other than "Tsurezure Children." This delightful series takes you on a captivating journey through the realm of classroom love stories. Initially appearing as your typical high school romance, it soon unfolds into a web of intricate relationships that reflect the complexities faced by teenagers today. With its straightforward approach and a generous dose of lightheartedness, "Tsurezure Children" proves to be a thoroughly enjoyable romance anime.
Gamers!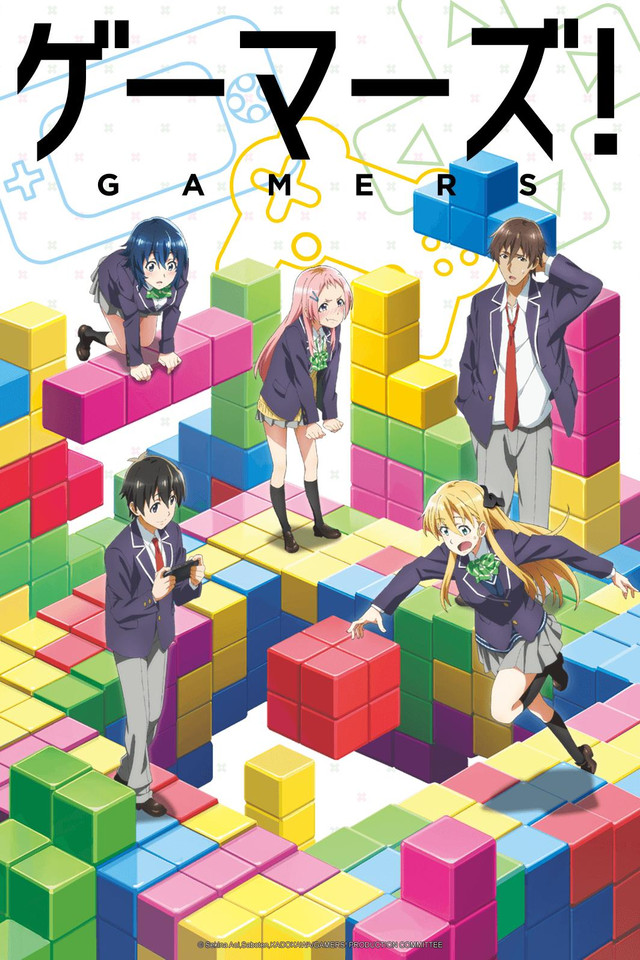 Securing the 9th position is the enthralling series "Gamers!" This show thrives on a series of intricate misunderstandings, leading to a remarkable blend of love, adventure, and drama. While it possesses a certain humorous charm, it may appear somewhat generic, reminiscent of other romantic comedies. Nevertheless, "Gamers!" has its own unique tricks up its sleeve, ensuring an enjoyable viewing experience as the misunderstandings persistently unravel.
Love and Lies
Landing at the 8th position on our list of romance anime of 2017 is "Love and Lies." This captivating series introduced a refreshing change of pace within the romance genre. It takes you on an emotional roller coaster ride, where your mood effortlessly fluctuates as the story unfolds. "Love and Lies" proved to be a standout entry among the remarkable lineup of romance anime in 2017.
How to Raise a Boring Girlfriend ♭
Claiming the 7th spot is "Saenai Heroine no Sodatekata ♭" (How to Raise a Boring Girlfriend ♭). This sensational sequel proves to be a force to be reckoned with, living up to the expectations set by its first season that captivated fans a few years prior. It continues to deliver its trademark insanity and showcases a delightful ensemble of complex girls navigating the labyrinth of love. The excitement doesn't end there, as an anime movie project slated for 2019 has been announced, leaving fans eagerly anticipating what lies ahead in this captivating journey.
A Sister All You Need
Next on our countdown is the delightful and uproarious "A Sister All You Need." This standout anime from Fall 2017 is sure to leave a lasting impression. It expertly blends humor and charm, captivating viewers from start to finish. While it may make you burst into laughter to the point of forgetting it's a romance anime, "A Sister All You Need" still manages to weave a captivating romantic twist that is bound to be thoroughly enjoyed throughout your viewing experience.
March Comes in Like a Lion 2
Taking the 5th place on our list is "March Comes in Like a Lion 2." While I may not consider myself a die-hard fan of this anime, it undeniably holds a special place in my heart. The plot of this series is nothing short of astonishing, with its intriguing and captivating storyline that resonates deeply. It manages to address a certain subject that society often overlooks, successfully delivering a powerful message that touches and inspires the hearts of its viewers. "March Comes in Like a Lion 2" is a remarkable anime that leaves a lasting impact, making it a worthy addition to our top romance anime of 2017.
The Ancient Magus' Bride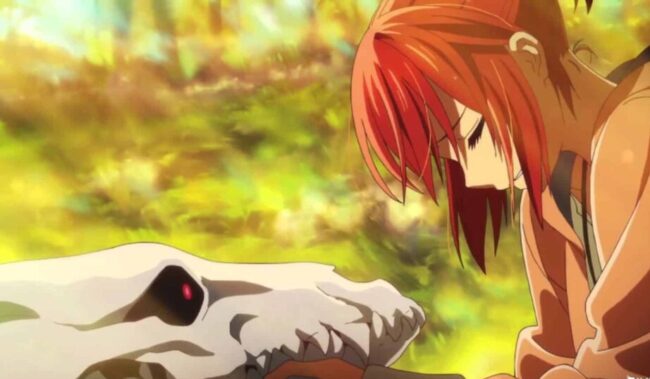 Next on our list is the magnificent "The Ancient Magus' Bride," which stands as one of the best fantasy anime of 2017, featuring an unexpected touch of romance. Personally, this is my favorite anime among the selection, although I have placed it at number 4 since we are focusing on romance anime specifically. While "The Ancient Magus' Bride" undoubtedly qualifies as a romance anime, I find its essence to be more aligned with the enchanting realm of fantasy and magic. Nevertheless, whenever Chise and Elias engage in their innocent and heartwarming conversations, the undeniable romance and sheer brilliance of this anime shine through, leaving viewers captivated by its magical charm.
Scum's Wish
Moving forward, we have the thought-provoking anime "Scum's Wish." While it may be considered uncomfortable to watch, we cannot deny the impact it had in revolutionizing the romance genre in 2017. This series fearlessly delves into the complexities and darker aspects of one's affection towards another, exploring the potential consequences and dangers that come with loving someone. It presents a love story that ventures into darker territories, serving as both a cautionary tale and an eye-opener for viewers. "Scum's Wish" pushes the boundaries of conventional romance narratives, leaving a lasting impression with its unflinching exploration of the human heart.
Just Because!
Claiming the well-deserved runner-up position for the best romance anime of 2017 is none other than "Just Because!" Even I find myself pondering the reasons behind my deep affection for this series. Perhaps it's because of its inherent simplicity, allowing anyone to easily relate to its heartfelt narrative. This high school romance may appear peculiar at first, yet it effortlessly exudes a nonchalant yet heartwarming atmosphere throughout its story.
With its straightforward storytelling approach, "Just Because!" manages to evoke introspection, prompting viewers to reflect on themselves, and the individuals who have inspired them, and drawing parallels to the characters within the anime. Without a doubt, "Just Because!" is an anime that warms the heart and delivers a truly uplifting romance experience.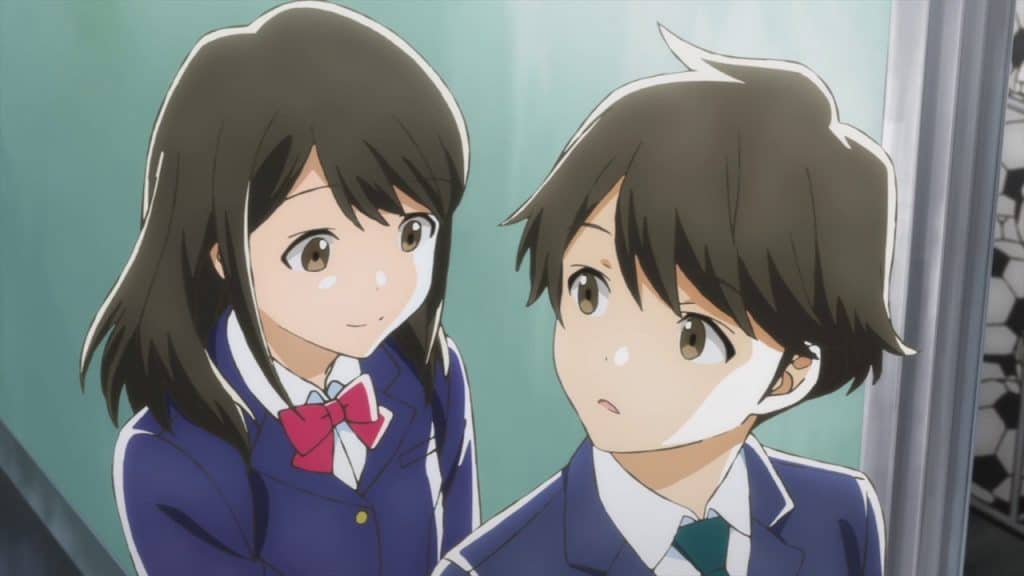 Ladies and gentlemen, we have reached the pinnacle of romance anime for 2017, and quite possibly one of the finest of the decade: "Tsuki ga Kirei" (As the Moon, so Beautiful). This remarkable anime is a masterclass in delivering a fluffy and genuinely heartwarming experience. It sets the benchmark for what a romance anime should be, embodying the very essence of the genre with sincerity and authenticity.
With no pretense or contrivance, "Tsuki ga Kirei" captivates viewers with its sheer romantic charm, leaving an indelible mark on their hearts. This anime effortlessly combines romance, warmth, simplicity, and enjoyment into a harmonious blend that is a true pleasure to watch.
Related Post: Top Romance Anime Movies That Will Make You Fall In Love
Last Updated on May 31, 2023 by Yu Alexius