It seems that the excitement and hype for My Hero Academia is getting intense and will rise into another level as the anime receives a feature film set to premiere in 2018. Titled as
My Hero Academia The Movie
, the feature film based in Kohei Horikoshi's action shonen manga will premiere in summer of 2018. This is a big surprise for the fans and readers alike as the 3rd season for My Hero Academia is slated to debut in spring next of 2018.
The official website and Twitter account for the
feature film
had been launched on December 11, 2017 confirming the theatrical release of the movie in 2018. My Hero Academia The Movie will tell an original and new story under the supervision of Kohei Horikoshi. He will also provide the original character designs for the upcoming film.
The film will be directed by Kenji Nagasaki, this will serve as his feature film directorial debut although he previously worked on the My Hero Academia season 1 & 2 as well as in the upcoming season 3. The screenplay will be provided by Yosuke Kuroda while Yoshihiko Umakoshi will provide character designs.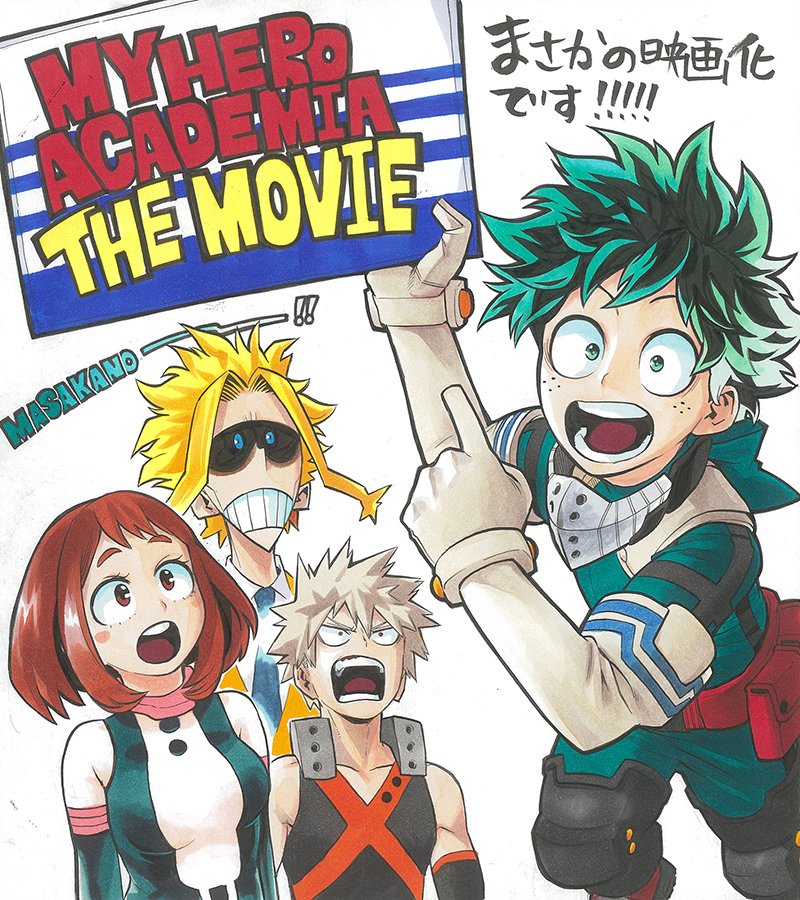 In the website, the manga author Kohei Horikoshi writes:
"I did not believe it at all when I heard that they might be making a film, but I have been more than happy since I learned that it was really happening. Not to mention Deku and others' action, I think that the film will have a lot of content, such as a certain character's past that has not been told in the manga story yet and flashy action scenes that can be shown only in a film. You can look forward to it!"
Code name: Yu Alexius is an ambiguous entity who loves to talk about anime and Chinese animation in general. An insatiable soul from the Pearl of the Orient, a frustrated writer and a Houtarou Oreki wanna-be. He is a piece of a lunatic and everything crazy.