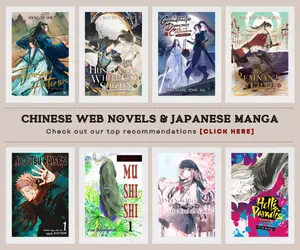 Finally, it's November and it only means, we only have 2 months left for 2023 but still, we have plenty of amazing Chinese donghua to look forward to before the year ends. The last quarter of 2023 has been amazing so far, we have been treated so well with astonishing releases last September and October which include Renegade Immortal, Martia God Asura, and the recently released, Great Journey of Teenagers Season 3.
Now, it's about time to take a look at the calendar and check the upcoming donghua releases for November 2023 as new shows are coming over and joining our watchlist so soon. Currently, we only have a few shows that were confirmed but it is always exciting to take note of the details about them such as their story, the release date, and the production team, as well as where it will be streamed.
Virtual World: Close Combat Mage (Jin Zhan Fashi)
Coming from the brilliant and creative mind of Butterfly Blue, the author of The King's Avatar, here comes a new Chinese anime that we should all look forward to this November and that is Virtual World: Close Combat Mage which is slated for release on November 2 on Tencent Video.
Just like how hilariously strong and overwhelming Ye Xiu is, the main character of Virtual Word: Close Combat Mage is playing a rather peculiar game, a mage who is good in a melee fight. Yes, mages are often considered to be weak physically and have to fight long-distance with their powerful spells, but such is not the case here our MC is a mage player who fights like a warrior. If you're a fan of The King's Avatar, that seems to be equivalent to the Battlemage class of Glory on which Ye Xiu himself excels.
On the production side, Jin Zhan Fashi is animated by 2:10 Animation, the same studio behind the 2018 romance donghua I'm Joybo and the gorgeous Country of Rare Treasure.
1st Kiss
Adapted from a manhua called 1st Kiss – I Don't Want To Treat You As Sister Anymore by Zuo Xiao Ling, and Misha; this is a new romance donghua which was revealed during the 2023 annual conference of Bilibili.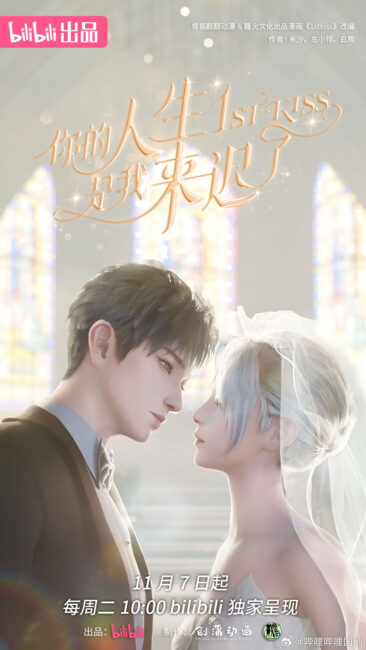 So what we have here are two youngsters – a boy and a girl who seem to share a rather peculiar relationship, they can be considered as brother and sister but they're not related by blood. A rather common trope among romance stories though but our boy does not want to be treated only as a younger brother, will he make a move now, or simply admire her silently? That is what we should all get ready and hype for in the upcoming donghua adaptation of 1st Kiss which is scheduled to air on November 7 on Bilibili.
Collecting the Divine (Shen Cang)
On November 7, another donghua is also scheduled to premiere and that is Collecting the Divine, a Chinese anime adaptation of Dayan's adventure and fantasy novel. It is animated by Dancing CG Studio and produced by Tencent Penguin Pictures with Yuewen Animation & Comics.
It features the story of the artifact-collecting Daoist who ended up having the superpower to sense antiques and special treasures. Hence, his adventure in collecting these various artifacts began.
Martial Saints of the Ten Directions (Shi Fang Wu Sheng)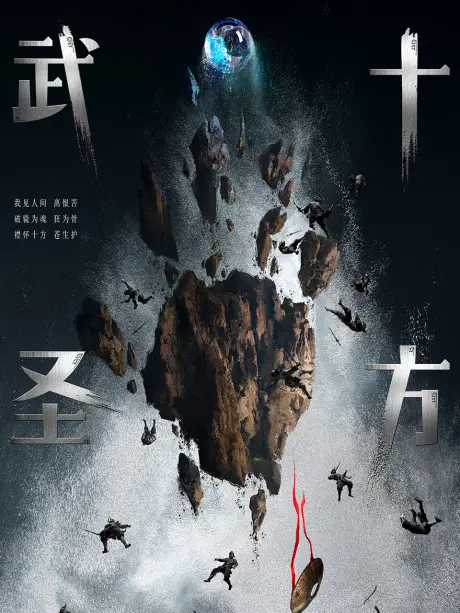 Scheduled for release on November 10, 2023; Martial Saints of the Ten Directions is another donghua to look forward from Bilibili. It is animated by Foch and adapted from a web novel by Gunkai.
Heroines (Wu Shuang Shu)
Heroines, is an original Chinese anime from Infinity Animation and Tencent Penguin Pictures, this donghua serves as an opening for November as it premiered on the 1st day of the month.
The Eternal Strife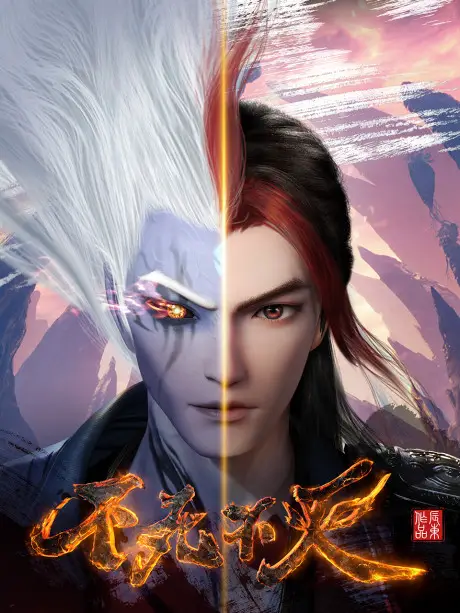 The Eternal Strife, a captivating cultivation-themed donghua, is set to premiere on November 16, 2023, on Bilibili. This action-packed adaptation of Chen Dong's novel promises to transport viewers into a world of breathtaking landscapes, dynamic battles, and unforgettable characters as Dugu Baitian embarks on an extraordinary journey to defy fate and pursue his aspirations.
Martial Universe Season 4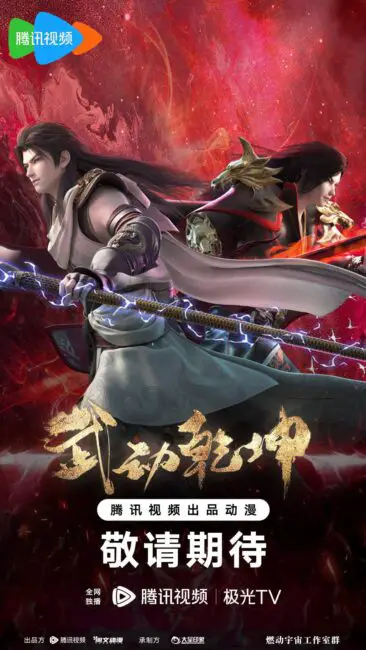 Finally, the long-awaited Wu Dong Qian Kun Season 4 is coming this November 25, fans must have been seriously excited about this highly anticipated sequel. After all, it will showcase, one of the climax fights from the novel and it's something that we shouldn't miss out on. So, mark your calendar on November 25 for Lin Dong's return in Martial Universe Season 4.
A Record of a Mortal's Journey to Immortality Season 3
The highly anticipated return of Han Li is finally here after the 4-episode prologue, A Record of a Mortal's Journey to Immortality Season 3 officially premiered on November 25, 2023. As one of the best Chinese cultivation donghua, we can all expect that this series will continue to entice us all with its exemplary animation, especially the fight scenes, and intriguing world where we follow the journey of a poor and ordinary guy becoming the one true immortal.
Last Updated on November 18, 2023 by Yu Alexius