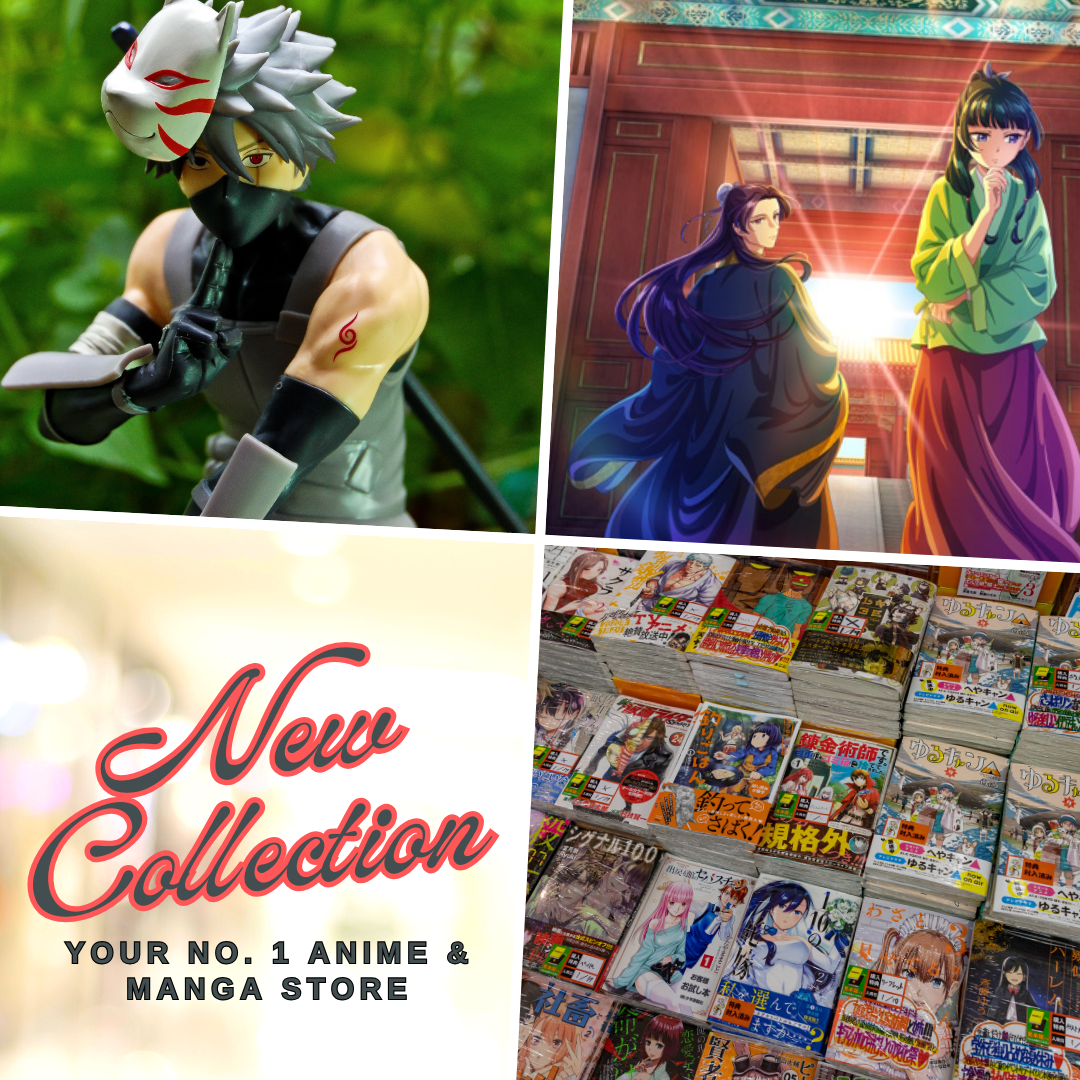 Get ready for an action-packed adventure as we dive into the world of Chinese animation with the highly anticipated release of "4-Cut Hero" (Si Ge Yongzhe).
Adapted from the popular Korean webtoon series by Gojilagun, this donghua promises to captivate viewers with its unique blend of genres and thrilling storyline. Set to premiere on July 17, 2023, fans are eagerly awaiting this exciting addition to the world of Chinese animation.
A New Wave of Korean Webtoon Adaptations
As Chinese animation continues to grow in popularity, more and more webtoons from various countries are being adapted into the donghua series. "4-Cut Hero" joins the ranks of other Korean webtoon adaptations, including "The Girl Downstairs" (Lee Du-Na!) and "Oh! My Goddess!" (Oh Juyesuyeo). This trend showcases the cross-cultural influence and creative collaborations within the realm of animation.
Related Post: Unveiling 4 Korean Manhwa That Were Adapted into Donghua Series
4-Cut Hero: The Story and Eclectic Genres
"4-Cut Hero" brings together an eclectic mix of genres to create a captivating narrative. Touching on the action, adventure, comedy, fantasy, and even ecchi elements, the series promises to cater to a wide range of tastes.
The webtoon, originally released on August 18, 2014, delights readers with its magical elements, otaku culture references, female harem dynamics, monster girls, crossdressing, dragons, demons, time manipulation, and age regression themes.
Synopsis
The story revolves around our Hero, who saves the princess and embarks on a new life after defeating the Demon King. However, reality proves to be far less glamorous, as he finds himself facing unemployment and mediocrity. Join our Hero as he navigates the challenges of everyday life, often contrasting with the grandeur of his heroic dreams.

Source: Lezhin US
Announcement and Donghua Adaptation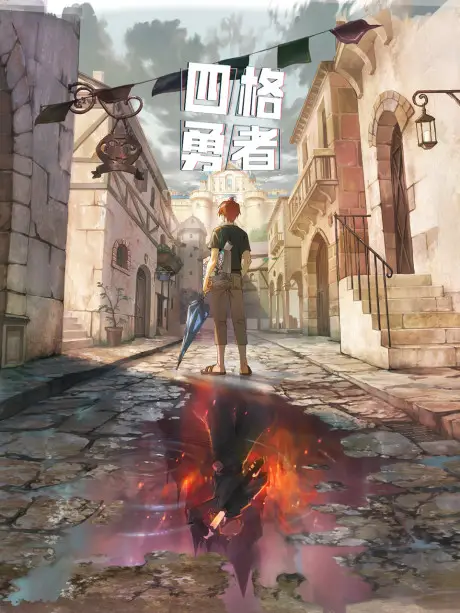 The Chinese anime adaptation of "4-Cut Hero" was officially announced during the annual Bilibili event in 2022, held on October 29. This highly anticipated adaptation was listed among the new works being adapted from webtoons, alongside the aforementioned donghua series.
Exciting upcoming shows like "Spirits in Chinese Brushes," "Roommates," and "The Little Master's Better Life" were also announced, highlighting the diversity and creativity within the Chinese animation industry.
Animation Studio and Release Date
The donghua series, titled "Si Ge Yongzhe" in Chinese, is brought to life by Studio Phantom. The animation studio is known for its exceptional work in capturing the essence of the source material.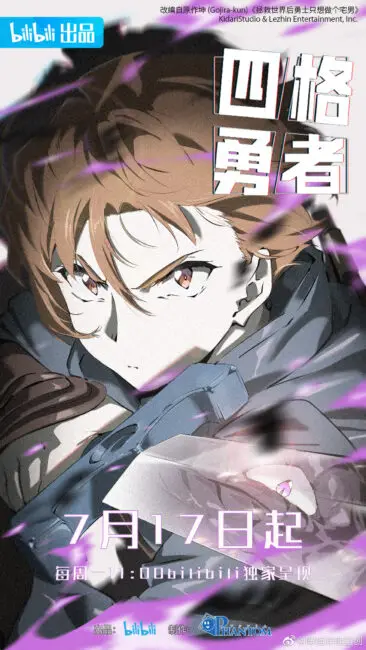 Fans can mark their calendars for the release of 4-Cut Hero on July 17, 2023, as it becomes part of Bilibili's exciting lineup for July. Joining other anticipated releases such as Link Click Season 2, Soulmate Adventure Season 2, Immortality Season 2, Monster Diner, and Beryl and Sapphire Season 2, "4-Cut Hero" promises to offer viewers a diverse and captivating viewing experience.
The countdown begins for the highly anticipated release of "4-Cut Hero" (Si Ge Yongzhe), a thrilling donghua adapted from the popular Korean webtoon. With its unique blend of genres, captivating storyline, and talented animation studio, the series is poised to leave a lasting impact on Chinese animation enthusiasts.
Don't miss the premiere on July 17, 2023, and prepare to embark on an exhilarating journey alongside the Hero as he navigates the trials and tribulations of his extraordinary life. Get ready for action, laughter, and a touch of fantasy as "4-Cut Hero" brings the webtoon's world to life like never before. Stay tuned for an epic adventure that will keep you on the edge of your seat!