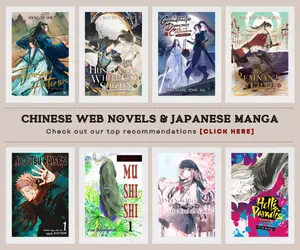 Oh! My Goddess! is an upcoming Chinese anime series that will capture the attention of many anime fans around the world, possibly because it sounds like it has the same title as the 2005 classic Ah! My Goddess! anime.
Animation Studio & Release Date
It is scheduled for release on April 24, 2023, and is produced by Bilibili and animated by Visual Persistence. It is based on a webtoon titled Oh! Juyesuyeo by A-Hyeon, and is known in Chinese as Nüshen You Dian Ling. The anime is a romantic and supernatural story that features a full CGI animation style.
Oh! My Goddess! (Nushen You Dian Ling) Plot
The story of Oh! My Goddess! centers around Jamie Oh, a high school student who prefers to keep to himself and stay out of the limelight. Jamie is a reserved and introverted young man who spends most of his time with his ghostly friends. One day, he realizes that he can see and talk to ghosts, which leads to him forming close relationships with the spirits around him.
Despite his unique ability, Jamie keeps his paranormal life a secret and only confides in his ghostly friends. However, everything changes when the most popular girl in school, Mei Ling, takes an interest in him. Jamie's newfound popularity forces him to navigate the challenges that come with being in the spotlight, while still trying to keep his ghostly friends a secret. As he tries to balance his two worlds, Jamie discovers that there is more to Mei Ling than meets the eye and that their fates may be intertwined in ways he never imagined.
Trailers & PVs
From the trailer, it's evident that the series follows a romantic storyline with supernatural elements. The visuals and animation style of the donghua are impressive and appear to be high-quality, with detailed character designs and stunning backgrounds.
Adapted from Oh Juyesuyeo Webtoon
The source material of the donghua called Oh Juyesuyeo was released from 2015 until 2018, and it features a gorgeous combination of comedy, romance, and supernatural antics.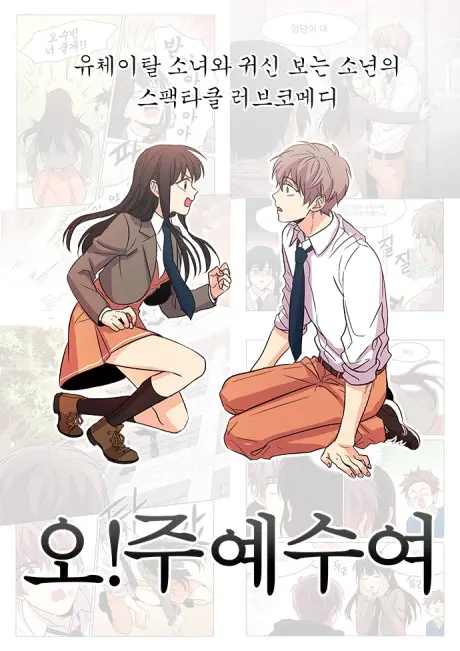 The story of "Oh! My Goddess!" is entertaining and engaging, featuring a mix of cliched and cheesy romance, as well as sweet and wholesome moments. The comedy in the series is well-executed, and the characters are well-developed and likable.
The plot of the story progresses smoothly, with a slightly serious tone towards the end, and it evokes the right emotions in the audience. The balance of humor, romance, and drama makes for an enjoyable viewing experience.
Therefore, fans of Chinese anime can anticipate another fantastic romance story that is not often seen in this type of genre. It is also one of the many upcoming Chinese anime that was inspired by a Korean manhwa, the others are The Girl Downstairs (Ai Shang Ta De Li You), Roommates (Xi Jing Su She), a craze that Bilibili started with their adaptation of the suspense Korean webtoon Kkeopdegi as Face on Lie (Huang Yan) in 2022.
If interested in reading the original webtoon, it is available on Webtoons and can be accessed through the following link: Oh! My Goddess! webtoon.
Where to Watch the Donghua?
It'll be released on April 24 and will be available for streaming on Bilibili.
Fans of romance and supernatural stories are eagerly anticipating Oh! My Goddess! The series promises to offer a unique twist on the genre with its blend of CGI animation and an engaging storyline.
Last Updated on April 12, 2023 by Yu Alexius