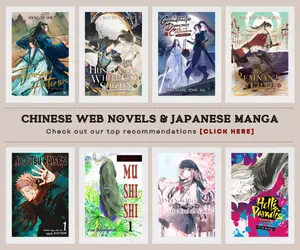 The adorable donghua that gave us a fun ride in 2018 is coming back soon as Beryl and Sapphire Season 2 (Xiaolü He Xiaolan 2: Mowang Pian) had been announced by Bilibili as part of their 2022-2023 lineup. Beryl and Sapphire was able to capture the hearts of many donghua fans, all thanks to its compelling plot and adorable antics.
Beryl and Sapphire Season 2 Announcement
The donghua was one of the titles that were unveiled during the Made by Bilibili 2022-2023 annual event that took place on October 29 this year. Beryl and Sapphire Season 2 is listed among the returning sequels along with popular titles such as Link Click Season 2, Rakshasa Street Season 3, and Manual of Hundred Demons Season 4 to name a few.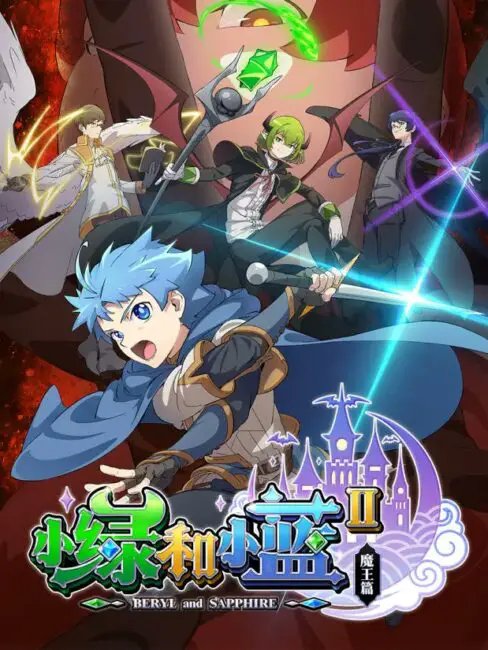 Beryl and Sapphire is adapted from a popular and beloved Chinese manhua of the same name by Ocarina which began released in 2015. It belongs to various genres such as comedy, drama, psychological, and slice-of-life.
Synopsis
"I've been holding a few words back for a long time — I like you!" "Beryl and Sapphire" is a popular manhua created by artist Ocarina. Here include protagonists with the most random names in history — the mild-mannered Beryl (Green) and the easily-embarrassed Sapphire (Blue). At times the closest of friends, at others the worst of enemies… In this donghua where each episode is set in a different world, how would they encounter each other time and again? ? Only angst? Too painful! Nothing but fluff? Too sugary! Come watch B&S, the show where you'll never guess the ending…

Source: Anilist
The manhua was first adapted into a donghua in 2018 and run for 72 episodes until February 16, 2019. It's one of the most popular donghua that year alongside Soul Land and Grandmaster of Demonic Cultivation. It was produced by Haoliners Animation and Tencent Animation & Comics.
Animation Studio & Release Date
The 2nd season is officially titled Beryl and Sapphire 2: Demon King Chapter (Xiaolü He Xiaolan 2: Mowang Pian) and it will tell the tale from another perspective, as it poses to present a fantasy world adventure.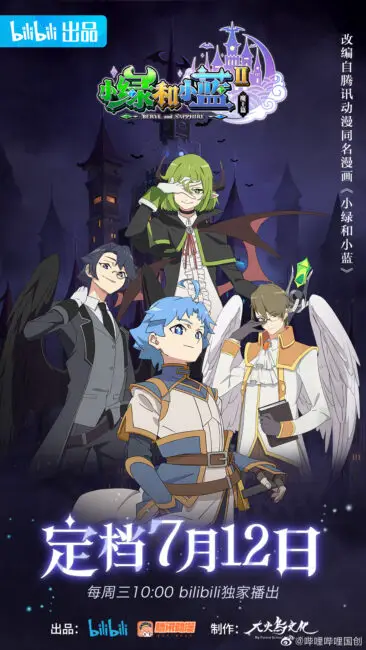 The studio behind Hitori no Shita: The Outcast Season 3, and Spare Me, Great Lord! – Big Firebird Cultural Media is handling the animation of Beryl and Sapphire Season 2. According to the latest announcement by its production team, Beryl and Sapphire Season 2 release date is scheduled on July 12, 2023 on Bilibili. The announcement came with a new key visual and promotional video for the series.
Trailers & PVs
Take a look at the first promotional video of Beryl and Sapphire Season 2 which had been revealed during the annual Bilibili Conference featuring our titular characters – Xiaolan (Sapphire) and Xiaolu (Beryl).
Where to Watch Beryl & Sapphire?
The first season of the donghua had been shown on its official channel in Bilibili.
And for those who wish to get direct updates about Beryl & Sapphire Season 2, you may check its official pages on Bilibili and Weibo as follows:
Last Updated on June 15, 2023 by Yu Alexius