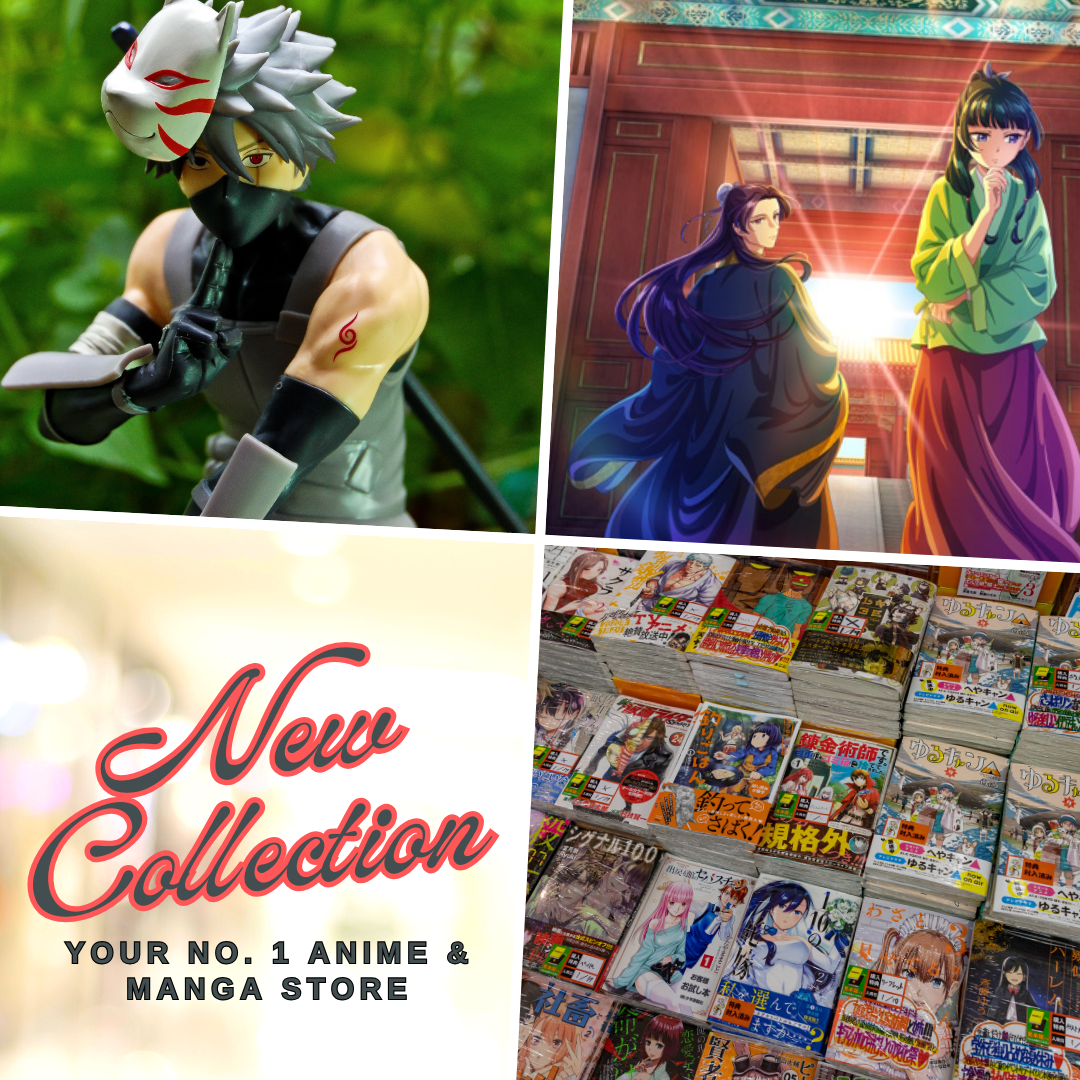 I've always been amazed by some kind of classic and noble vibe that we often get whenever I'm watching an anime that was set in Europe whether it's from Ancient times, the medieval era, or the recent centuries. There's some kind of ambiance that makes it unique, warm, and pleasing to the eyes.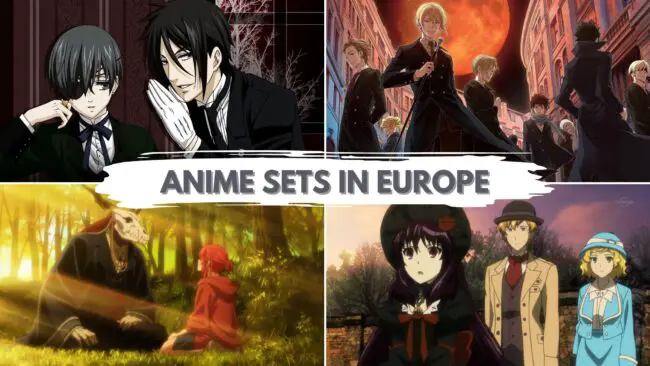 Europe, as we all know, is the 6th largest continent and was the place where the majority of the recorded history took place and I think that's also one of the reasons why in anime, we can set many stories throughout its vast historical timeframe. But there is a certain era that I think appealed to me the most such as the medieval times and the renaissance period.
If you're like me who enjoyed this kind of plot and story in anime that features a Western setting, then you might want to check out our list of top recommended anime that predominantly or fully takes place in Europe throughout its varying period of time.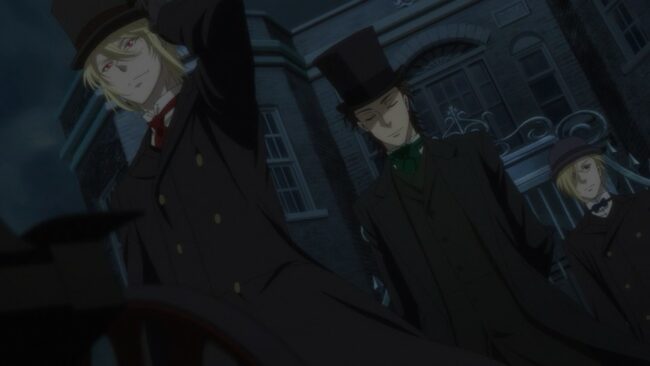 Coming first in our list is the mystery and crime anime Moriarty the Patriot which is set in the 19th century of the British Empire and includes notable characters like Sherlock Holmes and his rival, the main character William James Moriarty, who possesses great intelligence and uses it to reform the society by devising perfect crimes to expose the flaws in the class system.
Black Butler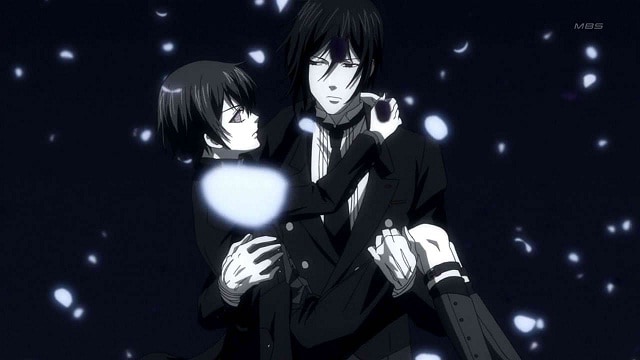 Next is one of my all-time favorites and it is an anime set in the Victorian Era of the British Empire following the story of Ciel Phantomhive who sells his soul to a demon in exchange for helping him exact his revenge against the people that caused the demise of his family.
The Ancient Magus' Bride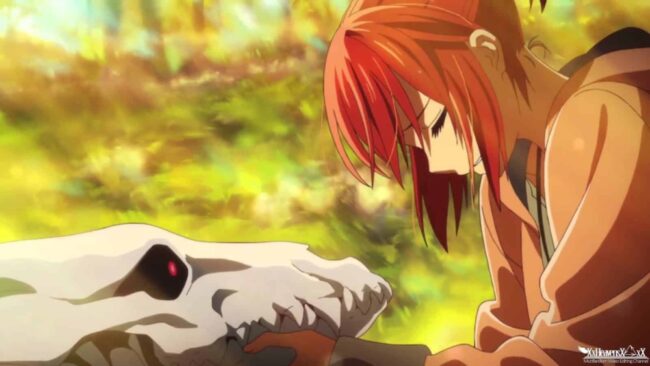 A fantasy and adventure anime set in quite modern-day Britain but with elements from its Ancient days as magical creatures like sylphs, fairies, and mages exist. Here, we follow Chise, a slave who was bought by Elias, a powerful ancient magus who became her teacher. Together, they explore and unravel the hidden powers that lie within her and all the dangers that accompany her existence.
Vinland Saga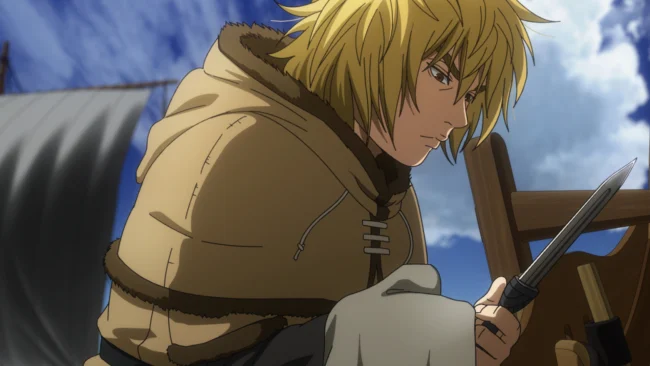 If you're looking for a Viking story, then look no further as Vinland Saga is the anime that brought action and drama together in the most spectacular and powerful way. Set in the age of conquest by Vikings in the British Isles, this is a story of family, vengeance, self-discovery, and a tale of a true warrior in an age of turmoil.
Related Post: Vinland Saga Dub: Relive The Action Before the Season 2 Release in January 2023
The Case Study of Vanitas
Let's take a break from all the stories that took place in Britain and let's go to its long-time rival France were one of the most beloved vampire anime took place and that is The Case Study of Vanitas. This is the anime where you can see Paris from a different light, all the story that unfolds and lurks in the darkness of the night; as we follow the unlikely yet dynamic pair of a human and a vampire as they unveiled a huge conspiracy.
Related Post: Top Recommended Anime Like The Case Study of Vanitas
Saint Seiya
From France, let's go to Greece and feel the hype from all the Grecian gods and goddesses, and follow the story of a group of warriors who got entangled in the battle of the gods. One of my favorite anime of all time and had been adapted from one of the best-selling mangas. In this anime, we follow the 5 mythical warriors who swear to protect the reincarnation of the Greek goddess Athena against all the powers that dare to dominate the Earth.
Arte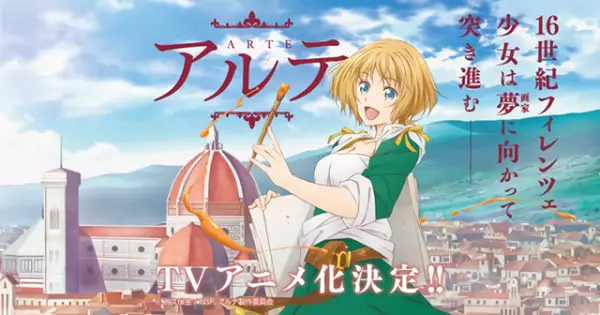 From Greece, we'll go to nearby Italy, specifically to 16th-century Florence, sounds familiar? That's where Leonardo Da Vince was born. This is a story of a noble young lady who was way ahead of her time as she entered the world that was only thought to be known to men, the world of art, of painting. With her unusual talent, grit, and determination, she has proven that women can also occupy their space within a man's world.
Gosick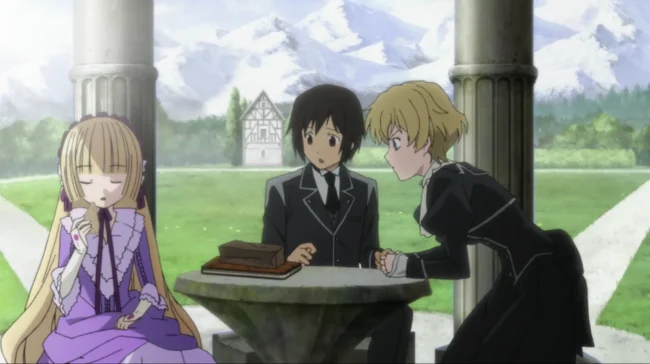 Let's go to a fictional European country that still speaks French in this mystery and historical-romance history that features urban legends and horror stories. It follows the Japanese exchange student and his adventure with a brilliant girl who had an exceptional mind to solve mystery cases.
Hellsing Ultimate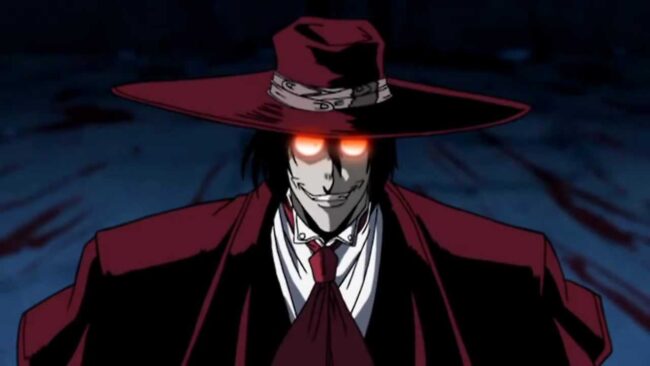 This is may sound silly but this anime is an exciting and action-packed story of Count Dracula and the granddaughter of Van Helsing, an unlikely pair that combats supernatural creatures to protect England.
D.Gray-man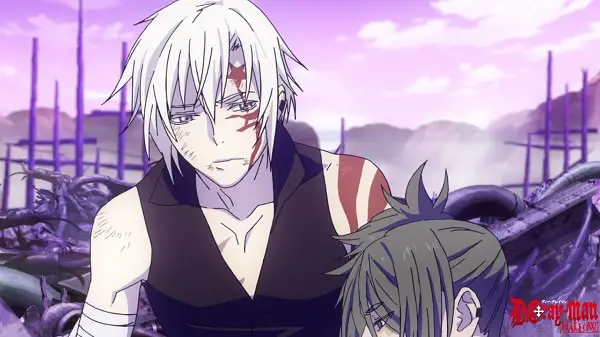 Set in an alternate 19th century with an environment that looks like Europe, D.Gray-man is an exciting anime with the common tropes of exorcism, supernatural creatures, and a whole lot of action. It follows the young exorcism Allen Walker and his quest of collecting the pieces of the so-called Innocence, to combat a demonic army that intends to destroy humanity.
The Rose of Versailles
A classic from 1979, The Rose of Versailles is set several years before the historical French Revolution and follows the story of the Queen of France, Marie Antoinette, and the commander of the Royal Guard Oscar Francois de Jarjayes.
Monster
This is one of the best anime of all time in my own opinion and a front-runner among fans of crime, mystery, and psychological-thriller stories. This is the story of a genius Japanese surgeon in Germany and his former patient, who he saved from the brink of death only to become a dead serial killer later in life.
An installment of the Fate series that takes place in Europe, it follows the deadly game of Holy Grail War as the summoned heroic spirits from two groups clash with a homunculus and a ruler-class heroic spirit sits in the middle of the war.
The Case Files of Lord El-Melloi II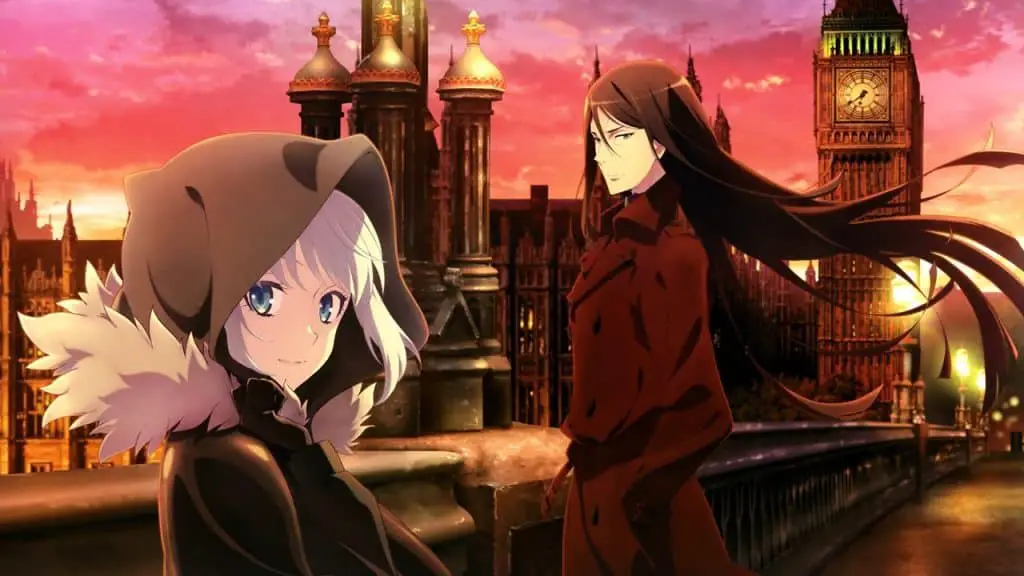 Since we previously mentioned the Holy Grail War, then, let's talked about someone who actually survived it and that is Lord El Melloi II, a side character from Fate/Zero anime series. The anime follows him as he solves various mystical cases that involve heroic spirits, the Holy Grail War, and the conspiracies beneath the Mage's Association.
Princess Principal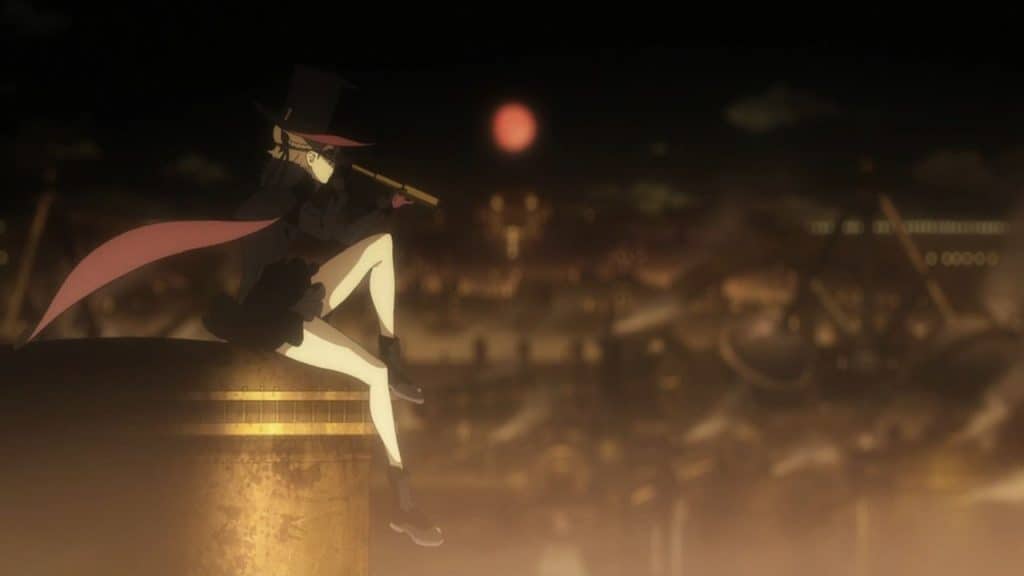 Since we talking about mages and magic, the next on our list is Princess Principal which was set in Albion, a fictional analog of Britain, and you might have heard of it first in stories of or related to The Legend of King Arthur.
Le Chevalier D'Eon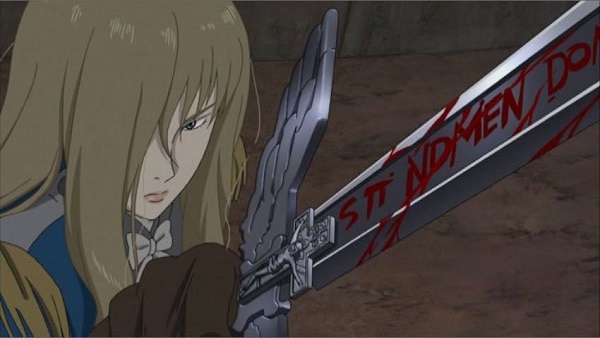 Now, let's go back to France and follows the supernatural adventure of the titular character which was loosely based on the historical figure and spy, Chevalier D'Eon. Set in the 18th-century of pre-Revolutionary France under the rule of King Louis XV, this anime is a beautiful and intriguing combination of action, mystery, and supernatural elements.
Related Post: 10 Underrated Historical Anime That You Should Start Watching Now
Jojo's Bizarre Adventure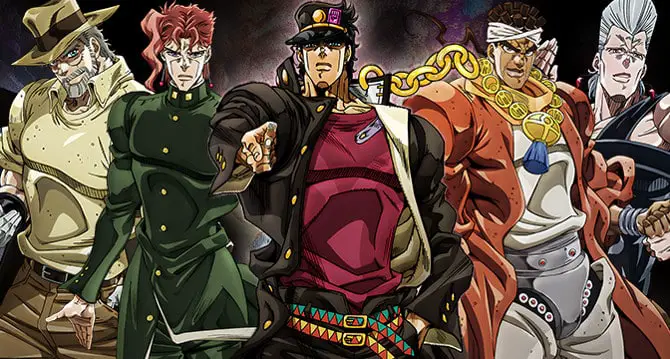 A list of anime set in Europe without this legend is not complete. Yes, coming next is Jojo's Bizarre Adventure which needs no introduction, if you're an anime fan, this is one of the series that we often considered a must-watch as a rite of passage for those who enjoy the peculiar ride.
The Mystic Archives of Dantalian
Quite similar to Gosick, this anime set in England after World War I is both exciting and mind-blowing as we follow the journey of a young man and the mysterious lady he met in the old library of his grandfather.
Castlevania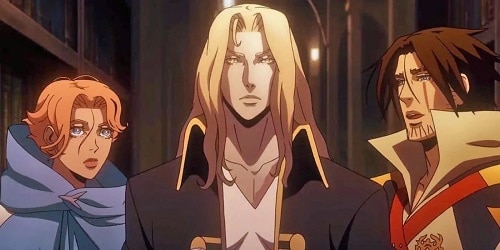 Another vampire anime set in Eastern Europe is a story of saving humanity from the hand of Vlad Dracula and the sinister war that threatens to engulf the neighboring countries.
Earl and Fairy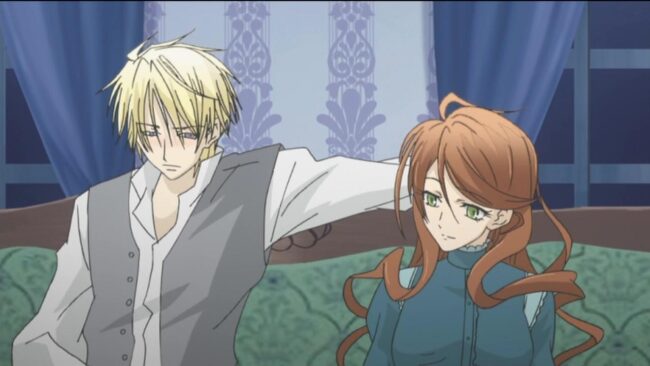 Set in the Victorian Era of Great Britain, Earl and Fairy is a romance anime set in Europe that shoujo fans will find adorable and cute.
Further Recommendations
Coming further down the list are some more anime sets in Europe that you guys should not miss watching too. Some are set in a fictional alternate world, while some of them are set in certain historical eras throughout Europe's long history.
Izetta: The Last Witch
Noir
Candy Candy
Nodame Cantabile
Romeo's Blue Sky
Emma: A Victorian Romance
Croisee in a Foreign Labyrinth
Burn the Witch
Lady Lady!
Run Melos!
A Little Princess Sara
Little Lord Fauntleroy
Lady Georgie
Heidi
Les Miserables: Shoujo Cosette
Last Updated on November 11, 2022 by Yu Alexius