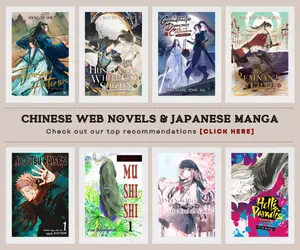 The experience of watching The Case Study of Vanitas had been truly intensified and had been even better when we reached its 2nd cour which was released as part of the winter 2022 anime seasonal lineup. It feels like it brought the story to a new height once we entered The Beast of Gevauden arc, a huge uplift from its somehow a bit boring 1st cour which aired in 2021 if I may say.
The Case Study of Vanitas may look like our average vampire and mystery story that we can easily find from other anime and even TV series out there but there's a certain appeal to it that makes it exciting, interesting, and sometimes peculiarly amazing. I must say, the cream of the crop is definitely the fantastic chemistry between the two male leads – Vanitas and Noe yet it's also astounding how they can connect with other characters in the series.
The anime is definitely one of the best series from studio Bones in recent years and had been adapted from a manga by Jun Mochizuki. While the aesthetic of the anime adaptation had been quite drawn towards women, the story itself is compelling no matter which demographic of viewers you belong to. It has a perfect fusion of drama, romance, action, and a fascinating world-building that will enthrall you to dive deeper into it.
Synopsis
Rumors revolving around The Book of Vanitas, a clockwork grimoire of dubious reputation, draw Noé, a young vampire in search of a friend's salvation, to Paris. What awaits him in the City of Flowers, however, is not long hours treading the pavement or rifling through dusty bookshops in search of the tome. Instead, his quarry comes to him…in the arms of a man claiming to be a vampire doctor! Thrust into a conflict that threatens the peace between humans and vampires, will Noé cast in his lot with the curious and slightly unbalanced Vanitas and his quest to save vampirekind?

Source: Yen Press
Top Anime Like The Case Study of Vanitas (Vanitas no Carte)
Since the winter 2022 lineup is almost over and with The Case Study of Vanitas being one of the most popular and well-received series from this lineup as supported by its rank in various anime charts such as those from Anime Corner and Anime Trending, I am pretty sure that fans are craving for similar shows that resemble or have the same vibes as the fantastic adventure of Vanitas and Noe. Thus, we are giving you this list of top recommended anime like The Case Study of Vanitas that you check for reference for your future watchlist.
Bungou Stray Dogs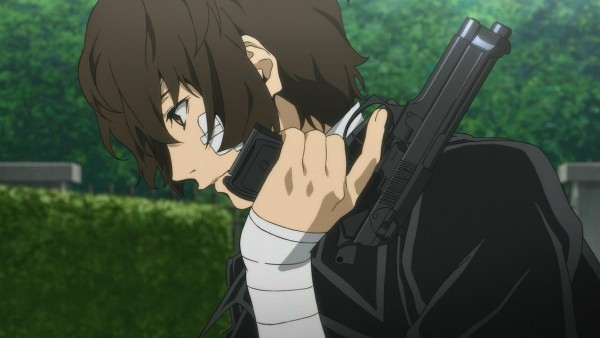 Vanitas shares a lot of similarities to Osamu Dazai in this anime series that features literary writers and poets as fictional characters with supernatural abilities. Both anime were produced by Studio Bones and Bungou Stray Dogs shares the same antics of having multi-faction having their own agenda as they fight against each other. They're not only pretty similar in some elements of the story but since they are produced by the same studio, fans can expect Bungou Stray Dogs to have the same vibe and animation quality as The Case Study of Vanitas.
Moriarty the Patriot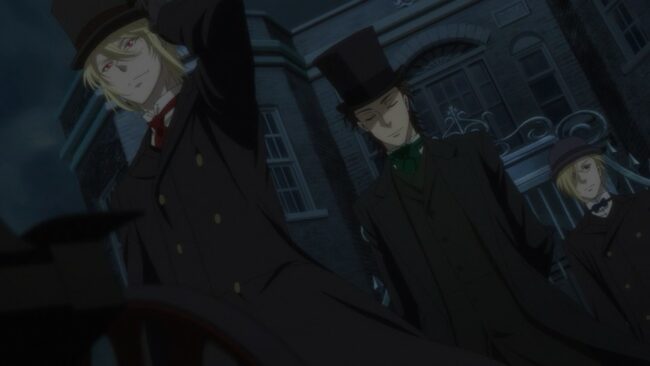 From Production I.G., Moriarty the Patriot is another mystery and psychological anime set around the 19th Century and features lovely character designs just like what we had with The Case Study of Vanitas. The story can be quite generic but it excels in presenting that in a spectacular manner which may also remind you of another anime called Black Butler. However, Moriarty the Patriot can be a bit darker and sometimes dwelve deeper into humanity's moral standards and principles as it also stays grounded and realistic as opposed to the supernatural antics of The Case Study of Vanitas which features vampires, dhampirs, and many more.
Related Post: Top Recommended Anime Like Moriarty the Patriot
The Case Files of Lord El Melloi II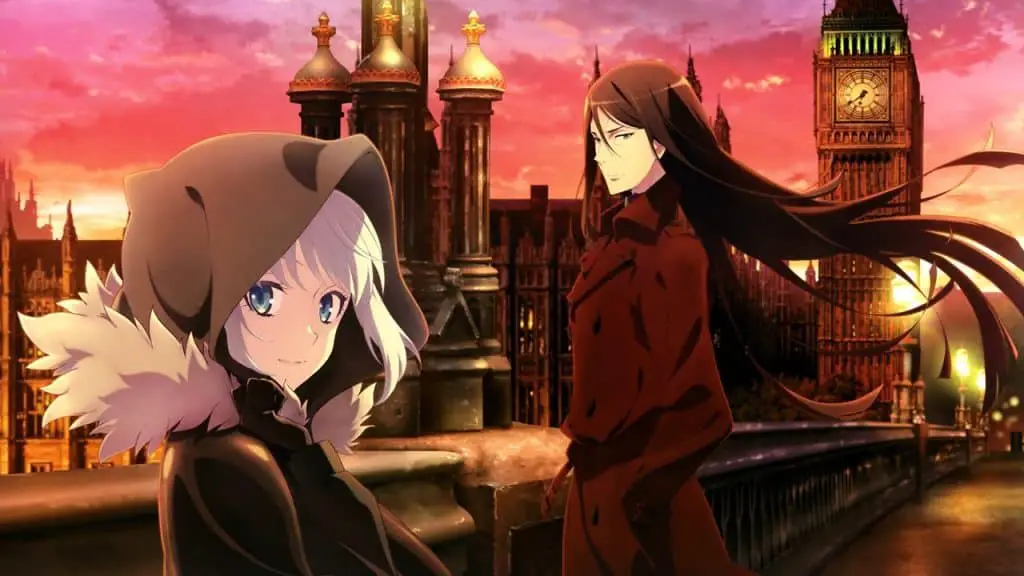 The very first anime that comes into my head upon learning and watching The Case Study of Vanitas is this spin-off series from the Fate franchise of Fate/Zero. There's every bit of mystery and drama in this anime although sometimes, the mystery had been dragging longer than what is supposed to be. However, just like Vanitas, The Case Files of Lord El Melloi II have plenty of interesting characters, making it quite an ensemble in that every character has a story to tell.
Black Butler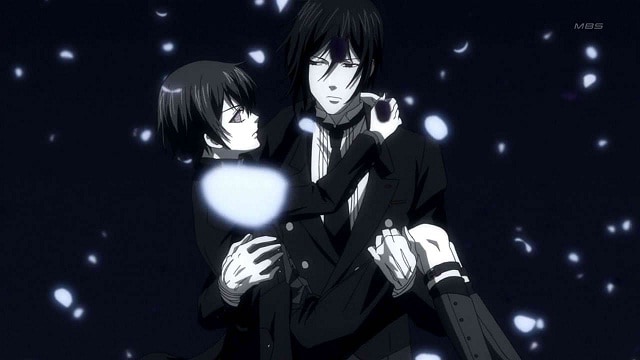 Kuroshitsuji | While we don't have a vampire in this anime, we sure do have plenty of other supernaturals – we have a dazzling and handsome demon named Sebastian, some grim reapers whose alliance we don't really know, and an angel. In the center of them all is Ciel Phantomhive, an orphan and the head of the Phantomhive Manor who sold his soul to a demon in exchange for granting his wish for revenge. Ciel is quite similar to Vanitas in many ways, and the beautiful lore of this anime set in the 19th Century just feels similar to The Case Study of Vanitas in lots of aspects.
The Ancient Magus' Bride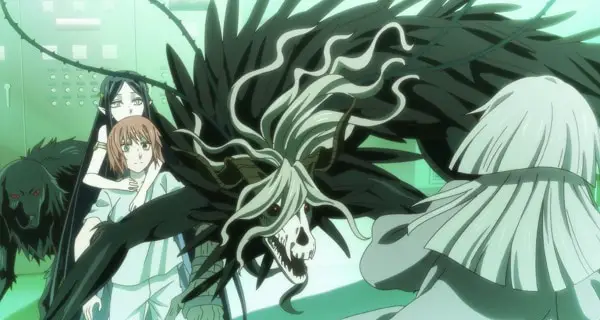 Aesthetic-wise, The Ancient Magus' Bride shares a rich similarity to The Case Study of Vanitas with its historical and fantasy world-setting. Vanitas revolves in its own folklore of supernatural elements while The Ancient Magus' Bride thrives through its magical and mystic vibe, but both have influences from Western classic literary works and cultures such as vampires, fairies, mages, and many more. Chise also shares a similar backstory to Vanitas which brings drama and development to the story.
Related Post: Must-watch Romance Anime with Age Gap Antics
Mars Red
Vanitas, as an anime is still a vampire story, so let's check a vampire series next and it is Mars Red. It is also set around the 19th Century but this time, the story is set in Japan and with a different feel than The Case Study of Vanitas but touches on sensitive themes such as humanity's moral standards, which species' lives outweigh the others, etc. The story can be vague and confusing for some viewers, but it excellently presents that vagueness in such an eloquent narrative and heartfelt delivery.
Pandora Hearts
There are a lot of similarities shared between Pandora Hearts and The Case Study of Vanitas, that's given since they are both adapted from manga series which were written by Jun Mochizuki. While they have plenty of similarities, they also have their own unique story to tell and are presented through antics that get your hearts racing in search of the truth.
Sirius the Jaeger
This is another supernatural anime that sits in the same fine line as The Case Study of Vanitas as the story revolves around these supernatural creatures that humanity's considered to be cursed or abominations. It is also a story of revenge despite how dangerous the path is towards vengeance but Sirius the Jaeger is inclined to have a darker plot though as opposed to the somewhat light-hearted vibe of Vanitas.
D.Gray-man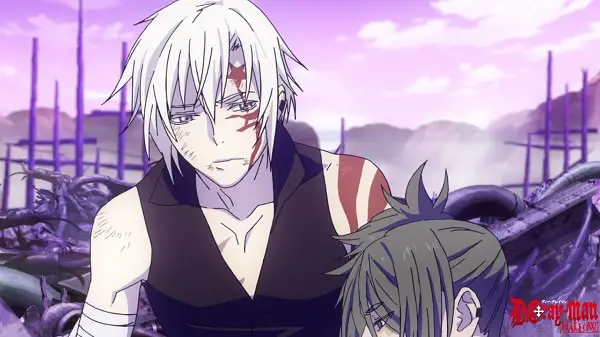 The intricate designs of characters and vivid world-building make these two anime stand on the same ground. The artistic appeal of D.Gray-man is no less inferior to The Case Study of Vanitas on top of the fact that their plot is quite similar. It highlights the distinct and conflicting personalities of the main characters as they pursue their own goal, their mission of saving people that share similar fates to them.
Noblesse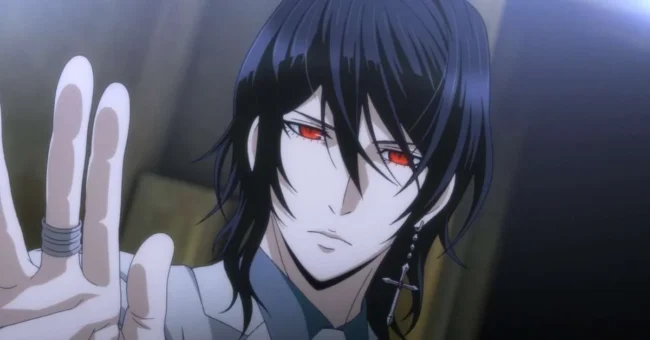 Last in our top 10 list is Noblesse, this one is quite different than most of the titles in this list. First, it was adapted from a manhwa, a Korean webtoon, and second, it was set in the modern world but still has that ancient vibe through the existence of the Noblesse himself, Raizel. This anime is quite regal in many ways, it boasts a modern-world vampire story with sufficient action and humor, making it an entertaining ride from all angles. And still able to keep the mystery and enthralling feeling with supernatural flairs.
Further Recommendations
In case you wish for more anime like The Case Study of Vanitas outside of the 10 series that we mentioned above, here are some more interesting shows that you should also check out:
The Devils and the Realist
Blood Battlefront Blockade
Blood Lad
The Founder of Diabolism
Dorohedoro
Seraph of the End
King of Nabari
Toilet-bound Hanako-kun
Last Updated on June 5, 2023 by Yu Alexius